NBA Roundtable: Will James Harden actually play for the Sixers this season?
The NBA preseason tips off Thursday, and some teams appear more prepared than others.
This week, our panel of NBA reporters — Ric Bucher, Melissa Rohlin and Yaron Weitzman — does a temperature check on the league following an eventful NBA Media Day and looks ahead to the preseason positional battles.
1. NBA Media Day came and went, and teams are gearing up for the season. Which team are you sold on from Day 1?
Weitzman: The Boston Celtics. This has nothing to do with media day and everything to do with them acquiring Jrue Holiday. They basically got a better version of Marcus Smart and also added Kristaps Porzingis. Sure, he's an injury risk, but so was Robert Williams III, who they gave up for Smart. The Celtics have probably the best top-6 in the NBA. The quarter of Jayson Tatum, Jaylen Brown, Holiday and Derrick White is as good as it gets. Toss in Porzingis and whatever they can get from Al Horford and you have a loaded squad.
[Related: Jrue Holiday lands in Boston, bringing 'electricity' to practice, championship goals]
Rohlin: The Denver Nuggets. I underestimated them last year; I'm not going to make that mistake again. Nikola Jokic has truly changed the game of basketball, making a big who can play all five positions offensively a key asset. Jamal Murray should become an All-Star. And the team's strong supporting cast of Michael Porter Jr., Aaron Gordon and Kentavious Caldwell-Pope all returned. The Nuggets aren't flashy or exciting or buzzworthy — but they should be favorites to repeat again.
Bucher: I want to say the Boston Celtics because, I, too, love the Jrue Holiday acquisition, but I'm not sold on Joe Mazzulla just yet. Anytime a front office feels the need to prop up its head coach by bolstering his staff, it's a sign they're not sold on him, either. The only team I could reasonably say I'm sold on is the Nuggets. Yes, they'll miss Jeff Green and Bruce Brown, but their entire core is in its prime, with MPJ and Aaron Gordon capable of reaching another level. Let's put it this way: I'm not really sold on anyone just yet. I like the Nuggets, Celtics and Suns and I think there are a handful of teams that could be sneaky good.
2. Which team seems to have the most to iron out from now to Opening Night based on Media Day comments?
Weitzman: The Toronto Raptors. Team president Masai Ujiri basically called Pascal Siakam — you know, his team's best player — selfish. When asked why the Raptors and Siakam had yet to come to terms on an extension, Ujiri said, "We do believe in Pascal. We do believe that a lot of our players didn't play the right way last year, and we want to see them play the right way. I said that we were selfish. I'm not running away from that. We were selfish, and we did not play the right way. So, let us see it when we play the right way." Not exactly the way to tip-off a season.
Rohlin: Let's go with the Golden State Warriors, who shook up their roster by acquiring Chris Paul. Paul has had drama in the past with Draymond Green — and even Steph Curry. Everyone is saying they're excited to play together now, but Paul and Green are both fiery, and it'll be interesting to see how they co-exist. Green recently said Paul can be "kind of an a-hole" when he competes, while acknowledging he has a similar temperament. Now, they'll be on the same side, but that doesn't mean there won't be any clashes.
Bucher: It's not so much what was said as what was done — if anyone had any doubts that James Harden is going to be either AWOL or a distraction for the 76ers, not showing up for the first two days of training camp should've erased them. There is no bigger issue to iron out than what the Sixers do with him, and Harden showing up on Day 3 doesn't change that.
[Related: James Harden 'looked good' in first practice back, Sixers coach Nick Nurse says]
The two other teams I'm keeping an eye on are the Chicago Bulls and Memphis Grizzlies. The Bulls feel like a team that needs an exorcism or a come-to-Jesus meeting. Losing Lonzo Ball for the foreseeable future was certainly an unpredictable disappointment, but there's enough talent on that roster that they should be more than a borderline play-in team. The Grizzlies, meanwhile, are dealing with the 25-game suspension of Ja Morant. I found it interesting that Derrick Rose and Marcus Smart, offseason acquisitions, made it clear they didn't intend to "baby-sit" Morant. OK, but what if that's needed? Rose is also convinced he can still play, which is good to hear while Morant is out — but Taylor Jenkins is going to have his hands full once Morant gets back finding time for Rose, Smart and Morant.
3. If James Harden's time in Philadelphia is truly over, when and where will he play next?
Weitzman: There's only one team interested in his services, and so the answer is the Los Angeles Clippers. Then again, I think there's a chance the uniform he's wearing the next time we see him in an NBA game is actually that of the 76ers. I don't expect him to last the year, but I also don't expect Daryl Morey to trade Harden any time soon. At least not until the Clippers up their offer.
Rohlin: The James Harden saga doesn't appear to be getting resolved any time soon. After not reporting to 76ers' Media Day on Monday or training camp Tuesday, he was at the team's practice Wednesday. The Clippers appear to be interested in acquiring him, but there has been no movement there. For now, he's stuck with the 76ers, and they're stuck with him. I bet that changes some time before the trade deadline, when Harden will be dealt to his fourth team since 2020 — and that team will likely be the Clippers.
Bucher: I'm not convinced the Clippers are all that eager to get Harden. It's more like, we'll take him if the price is to our liking, i.e., low. And at this point I have to think it's like when Harden wanted out of Houston — no one was dealing for him until they saw him play. Which is why I expect that the next time we see him he will be in a 76ers' uniform. Or there's a very great possibility that we never see him again. That sounds remarkable for a guy who led the league in assists last year and is capable of what Harden can still do, but with players who have Harden's presence, it's not about production, it's about cost. As in, what does a team have to deal with in exchange for that production? Allen Iverson and Carmelo Anthony are two other great players who ran into the same reality. The answer for them and, quite possibly, Harden is: Too much. The baggage, and the risk, is simply too much.
[Related: Emotion vs. Analytics: Why James Harden and Daryl Morey were always destined to]
4. Zion Williamson and the Pelicans are saying all the right things, but how much stock are you putting into him and New Orleans having a bounce-back season?
Weitzman: I feel like if we went back and watched clips from each of the past three media days we'd see Zion and the Pelicans talking about how this was actually the off-season where Zion started taking things seriously. But also, at this point, I question his ability to stay healthy more than his commitment. And given how loaded the Western Conference is, if I'm a Pelicans fan I'd be concerned.
Rohlin: I truly feel bad for Zion. He entered last season in great shape. He looked dominant. The Pelicans were poised to make a splash. He was receiving a huge amount of buzz around the league, including from LeBron James, who praised him for being incredibly hard to stop. But then, of course, the injury bug hit again. At this point, it seems like we're stuck in a time loop with Zion. He gets injured, gains weight, loses weight, expectations soar, he gets injured again. I truly hope that's not the case, for both his sake and ours.
Bucher: Zion Williamson is the basketball version of the Dallas Cowboys. Every year we hear "this is the year." And every year we walk away thinking, "We fell for it again." I don't enjoy being skeptical about players with the bubbly personality or one-of-a-kind talent that Zion has, but I just don't know that he understands the level of commitment necessary to make good on his kind of talent and to reach the heights everyone projects for him. My biggest concern is that all the injuries to date have compromised him to the point that even if he keeps his weight down and conditioning up, his body is going to break again along one of those established fault lines. And until I see him develop a ground-based game that doesn't require him going 100 miles per hour to be an offensive presence, I will expect to see him injured again.
[Related: Zion Williamson taking a serious, 'no smiles' approach as Pelicans camp opens]
5. The first iterations of starting lineups will be settled in training camp. Which positional battle are you most interested in?
Weitzman: I don't think there are any training camp positional battles that really matter in the NBA. It's a star-driven league. The players that matter have spots locked up.
Rohlin: The Warriors will have a juggling act ahead of them. Chris Paul is going to want to be in the starting lineup, which could mean Kevon Looney gets bumped. That would be no small omission. Looney quietly racked 20 or more rebounds in four playoff games last season. Warriors coach Steve Kerr is going to have his hands full balancing doing what's best for the team and players' egos.
Bucher: Both the Lakers and Warriors have some lineup issues to resolve. Lakers Nation seems excited about all the size they added or retained — adding Christian Wood and Jaxson Hayes, retaining Rui Hachimura — but my question is, how do you play them alongside Anthony Davis and LeBron James? Those two, at this point in their careers, have to play the two power positions and AD did some of his best work as a center. How does Darvin Ham work in the three new additions?
The Warriors, of course, have the five starters on their championship team of two years ago back, plus Chris Paul. I suspect they will start small if they feel the need to appease Chris and bring Kevon Looney off the bench. The bold move would be to put Klay Thompson in a sixth-man role which, if he's the same as last season, might be in order. This is going to sound like sacrilege to Warriors' fans, but again, unless Klay takes a step back toward what he was, I see Chris Paul as having a bigger impact.
Melissa Rohlin is an NBA writer for FOX Sports. She previously covered the league for Sports Illustrated, the Los Angeles Times, the Bay Area News Group and the San Antonio Express-News. Follow her on Twitter @melissarohlin.
Yaron Weitzman is an NBA writer for FOX Sports. He is the author of "Tanking to the Top: The Philadelphia 76ers and the Most Audacious Process in the History of Professional Sports." Follow him on Twitter @YaronWeitzman.
Ric Bucher is an NBA writer for FOX Sports. He previously wrote for Bleacher Report, ESPN The Magazine and The Washington Post and has written two books, "Rebound," on NBA forward Brian Grant's battle with young onset Parkinson's, and "Yao: A Life In Two Worlds." He also has a daily podcast, "On The Ball with Ric Bucher." Follow him on Twitter @RicBucher.
FOLLOW
Follow your favorites to personalize your FOX Sports experience
---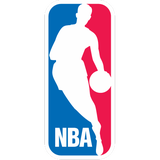 Get more from National Basketball Association Follow your favorites to get information about games, news and more
---