Yaron Weitzman
FOX Sports NBA Writer
The 2023-24 NBA season has arrived! The season tips off on Oct. 24 and we here at FOX Sports know that getting reacquainted with the league can be overwhelming.
To help with that, we've put together a preview that will basically tell you everything you need to know by dividing the 30 teams into eight categories:
Title or Bust

So You're Saying There's (Definitely) A Chance

The Window Has Closed. Even if They Believe Otherwise

A League of Their Own

Good, Just Not Great

The Future Is Bright

Yawn

We Got Next
Here's the first group of teams, all of which probably won't be in the conversation for a title this season.
Yawn
Will some of these teams make the playoffs? Probably. Should you care? No.
TORONTO RAPTORS
Reasons to be optimistic: The roster has talent. Scottie Barnes is really young and really good. Pascal Siakam is also really good, and still young enough. Same goes with OG Anunoby. And the Raptors will actually play this season with a legitimate center in Jakob Poeltl.
Reasons to be pessimistic: Their new head coach, Darko Rajakovic, is a first-timer, which is always an iffy proposition. And the offensive spacing still stinks (their starting five doesn't have a single sniper).
X-Factor: The real question with the Raptors is, well, what the hell is their plan? They let Fred VanVleet, Marc Gasol, Kawhi Leonard and Danny Green all walk for nothing, and seem content to just live in this purgatory of 40-45 wins. Is this just the plan now? If so, you should feel sorry for Raptors fans.
CHICAGO BULLS
Reasons to be optimistic: Did you know that the Bulls boasted the league's top defense after the All-Star break? Any team that has scorers like DeMar DeRozan and Zach LaVine and can defend is going to be dangerous.
Reasons to be pessimistic: The Bulls are the kings of small sample size. Over the past couple of seasons they've put together short stretches where they look good, but it's never sustained, usually because of injuries. And what should worry Bulls fans the most is that the team's management appears content to keep this core together and chase, what? 44 wins?
X-Factor: Will the Bulls finally realize the time to break up this group has arrived and shop DeRozan and LaVine?
WASHINGTON WIZARDS
Reasons to be optimistic: The Wizards, finally, appear to be committed to a rightful rebuild after finally trading Bradley Beal. This was only about nine years too late, but better late than never, and this new front office, led by Michael Winger, appears to have the green light to operate like a modern team. Reasons to be pessimistic: There's no young foundational piece here yet. This team is years away from competing.
X-Factor: The Wizards signed Kyle Kuzma to a four-year, $102 million deal in the offseason. That makes him a nice trade chip. Can flip him for something that helps them build for the future?
The Future is Bright
Future-oriented teams who will still be on the periphery of the playoff picture all season.
BROOKLYN NETS
Reasons to be optimistic: Ben Simmons looks like he might actually be healthy. Yes, it's true. The Nets get a full season of him, Mikal Bridges (26.1 points per game after coming to Brooklyn last season in the KD trade) and Nic Claxton. And, thanks to the KD and Kyrie Irving trade, they have a plethora of draft picks to play with. It's also worth pointing out they don't own their own draft pick this season — it was sent to the Rockets, as part of the James Harden deal — so they have no incentive to tank.
Reasons to be pessimistic: As good as the vibes were last season after the teardown, the record was not. The Nets were 11-13 last after the All-Star break last season.
X-Factor: What will the Nets elect to do with all those picks? If a star becomes available, will they get in on the bidding, or are they content waiting around a few cycles.
HOUSTON ROCKETS
Reasons to be optimistic: The Rockets added a bunch of quality vets—namely Fred VanVleet and Dillon Brooks — and now have a proven head coach in Ime Udoka. They also have a bunch of good young players, led by Jalen Green, Jabari Smith Jr., Alperen Sengun and rookie Amen Thompson. It's a nice mix.
Reasons to be pessimistic: We're still not sure how good Green is. And Smith struggled as a rookie.
X Factor: The Rockets very clearly have a mandate from ownership to win games now. How will that push affect their decision-making?
UTAH JAZZ
Reasons to be optimistic: Lauri Markkanen played like an All-NBA player last season and is only 26. Walker Kessler was one of the league's premier rim protectors as a rookie. Will Hardy, in his first year as a head coach, looked like a rising star. And, mostly thanks to the Rudy Gobert haul, the Jazz are armed with 14 first round picks over the next six seasons.
Reasons to be pessimistic: The West is loaded, which means the Jazz could find themselves at the bottom of the standings just because they didn't chase any wins this offseason. Also, the fit of newcomer John Collins alongside Markkanen and Kessler seems sort of strange.
X-Factor: Will players like Jordan Clarkson, Collin Sexton and Collins make it past the trade deadline, or will the Jazz flip them for draft assets and a better draft position?
INDIANA PACERS
Reasons to be optimistic: Tyrese Haliburton is one of the best guards in the NBA, and is only getting better. The Pacers also made some nice pick-ups in Obi Toppin and Bruce Brown. This team is fast and athletic and going to be hell to play against.
Reasons to be pessimistic: They had the fourth-worst defense in the NBA last season. Bruce Brown will help, but he's not a difference-maker on that end.
X-Factor: This is more of a question than X-Factor — can the Pacers find a way to get Halliburton some help and make the leap into the next category?
ORLANDO MAGIC
Reasons to be optimistic: Franz Wanger is awesome. So is Paolo Banchero. Wendell Carter has developed into a legitimate starting-level big man. And new head coach Jamahl Mosley had this team playing hard last season and defending a nearly league-average-level — no small feat for such a young roster.
Reasons to be pessimistic: The Magic finished 26th in the NBA in offense last season, mostly because they can't shoot. They tried addressing this by selecting Jett Howard 11th overall in the draft, but it's unlikely he fixes things as a rookie.
X-Factor: Who among all the Magic's young guards is ready to step up and take the reins. Jalen Suggs has been a disappointment. Markelle Fultz's comeback is a nice story, but his lack of a jumper limits him. And Cole Anthony is more of an off-the-bench scorer. Maybe the answer is just putting the ball in Wagner and Bancehero's hands more. But the Magic need more from the backcourt.
CHARLOTTE HORNETS
Reasons to be optimistic: This team is better than you think — remember, they won 43 games two seasons ago. LaMelo Ball is one of the best young point guards in the NBA, Gordon Hayward is, somehow, still here and they added No. 2 pick Brandon Miller. If Miller pops, he and Ball — alongside last year's first round pick, Mark Williams — could give the Hornets a nice young core to build around.
Reasons to be pessimistic: Ball's growth stagnated last season, and Miller didn't look great in Summer League.
X-Factor: Michael Jordan recently sold the team for $3 billion to a group led by a pair of finance guys in Gabe Plotkin and Rick Schnall. So far, they've kept things in tact. But it's fair to assume that big changes are on the horizon.
DETROIT PISTONS
Reasons to be optimistic: Cade Cunningham is back! Jaden Ivey looked great down the stretch of his rookie year. Ausar Thompson, taken fifth overall in the draft, is an intriguing prospect. Monty Williams has a proven track record as a coach.
Reasons to be pessimistic: This is the head coach the Pistons just gave a reported $100 million talking about analytics:
What's the problem? There's not an analytics department in the NBA that would present "defensive field goal percentage" to its head coach as a key metric. So either Williams has never actually spoken to an analytics staffer, or that he just hasn't paid attention. Either way, not a great look.
X-Factor: Can Cade pick up where he left off in his rookie year, when he looked like he was on the path to becoming an alpha creator? If yes, the Pistons are in good shape — no matter what the rest of the roster looks like.
"We Got Next"
Will they be good this year? Who cares — these teams are built for the future, and their futures could not be brighter.
SAN ANTONIO SPURS
Reasons to be optimistic: Perhaps you've heard about this guy Victor Wembanyama. He's on the Spurs now. It seems like he's pretty good. Just look at these highlights.
Reasons to be pessimistic: They just drafted the most promising prospect since LeBron James. There's no reason to be pessimistic.
X-Factor: The Spurs just locked up Devin Vassell on a five-year, $135 million extension. Last year, his third NBA season, Vassell averaged 18.5 points per game while drilling 39% of his triples. If he can solidiy himself as a legitimate future No. 2, the Spurs' foundation is already set.
PORTLAND TRAIL BLAZERS
Reasons to be optimistic: They already have their foundation. Scouts love rookie Scoot Henderson, and the Blazers can now slide him alongside promising sophomore Shaedon Sharpe and electric scorer Anfernee Simons. And they'll get another good draft pick this season, plus some extras from all the deals they've made during this recent teardown.
Reasons to be pessimistic: Again, there aren't many. The Blazers, as a result of being very young and being one of the few teams in the West not chasing a playoff spot, are going to be very bad this year. But that just means they're going to be able to add another lottery pick to their foundation.
X-Factor: Malcolm Brogdon, who they basically received in the Dame trade (they got him in exchange for Jrue Holiday, who came in from Milwaukee) is still on the roster, and it's fair to assume he won't be for long. Can they flip him for some more assets?
Yaron Weitzman is an NBA writer for FOX Sports. He is the author of "Tanking to the Top: The Philadelphia 76ers and the Most Audacious Process in the History of Professional Sports." Follow him on Twitter @YaronWeitzman.
FOLLOW
Follow your favorites to personalize your FOX Sports experience
---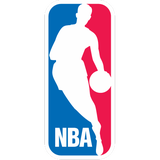 Get more from National Basketball Association Follow your favorites to get information about games, news and more
---