NFL all-hype team: Which players have stood out in training camps, preseason?

On Aug. 16, 2010, undrafted rookie free agent Victor Cruz caught six passes for 145 yards and three touchdowns for the Giants in his first preseason game. Cruz went viral in social media's early days. He was injured for most of that season, but the next year he became one of the NFL's best receivers — catching 82 passes for 1,536 yards and nine touchdowns.
Marques Colston was a seventh-round pick in 2006. He looked so good in training camp that the Saints traded Donte Stallworth to give him an opportunity to play as a rookie. Colston caught 70 passes for 1,032 yards as a rookie — and exceeded 1,000 yards five more times in a 10-year career.
For every Cruz or Colston, each franchise has a dozen players who turned heads in training camps and preseason games but couldn't rise to the task in the regular season. With all that said, we've compiled an early all-hype team made up of players around the league you should keep an eye on. Some are early picks and some weren't picked at all. Some will start games and others will work day jobs. But these are the players making an impression — and the ones who have the most to gain by doing so in August.
QB
Dorian Thompson-Robinson, Browns — At this rate, DTR has the makings of a preseason legend. Across two games, the rookie has completed 17-of-21 passes for 184 yards and two touchdowns and added another 47 yards on the ground. It's enough to make you wonder how he fell to the fifth round.
Drew Lock, Seahawks — There's no denying the arm talent of Lock, who finished 17-of-24 for 191 yards, with two touchdowns and an interception in three quarters of work. Lock battled Geno Smith for Seattle's starting job last season. Now the clear No. 2 quarterback, there's still love for Lock in the building for the Seahawks and he should be one of the better backups in the NFC West.
Aidan O'Connell, Raiders — The competition for the No. 2 job behind Jimmy Garoppolo heated up. The rookie out of Purdue finished 15-of-18 for 141 yards, with a touchdown pass and no interceptions in three quarters of work against the San Francisco 49ers.
Shane Buechele, Chiefs – How about outpassing your team's other three quarterbacks? Buechele threw for 155 yards and two touchdowns in a close loss to the Saints on Sunday, while Patrick Mahomes, Blaine Gabbert and Chris Oladokun combined for 126 yards and one score. And yes, he's the son of former Rangers, Pirates and Cubs third baseman Steve Buechele.
Nathan Rourke, Jaguars — Rourke was so good in the Jaguars' preseason victory over the Cowboys that he went from unknown to the possible frontrunner to be Trevor Lawrence's backup. Registering the preseason play of the year, the former CFL star completed 9-of-17 passes for 153 yards and a touchdown and an impressive 103.3 passer rating.
Malik Cunningham, Patriots — He entered the game in the fourth quarter as the team's fourth quarterback. New England had given him some run at quarterback in the week prior to the preseason opener, but for all of training camp, the Pats had been focused on converting Cunningham to receiver. Now? The Patriots seem more open to giving him a look at quarterback. Cunningham led the team's only touchdown drive while going 3 of 4 for 19 yards with five rushes for 34 yards and the score. New England is set at QB1 (Mac Jones) and QB2 (Bailey Zappe) but Cunningham could stick around as QB3 and W6.
Stetson Bennett, Rams — A fourth-round selection for the Rams in this year's draft out of Georgia, Stetson completed 17-of-29 passes for 191 yards, including an 11-yard touchdown pass to fellow rookie Puka Nacua. He's competing against Brett Rypien for the No. 2 job behind Matthew Stafford.
Justin Fields, Bears — Sure, it's year three for Fields and he's the unquestioned starter. He'll absolutely be the most famous player on this list. But after all the investments Chicago made in the offense to help him out this offseason, there were a lot of eyes on the Bears' quarterback position. Depending on who you talk to, Fields lived up to the hype and created more.
In two series, he completed all three passes he threw for 129 yards and two touchdowns. His perfect passer rating has sent Bears fans into a frenzy, and though both of those were screen passes that went for combined negative air yards, the fact that Fields has weapons around him to do the work has to now land him on this list.
RB
Deuce Vaughn, Cowboys — How often does the most talked-about guy on the team immediately have the best preseason debut? Vaughn's been a name to know since the Cowboys drafted him, and he built on the hype with a strong performance against Jacksonville. On 12 just touches, the 5-foot-5 running back dodged and juked his way to 80 all-purpose yards and a touchdown.
[Helman: Deuce Vaughn still has a lot to prove, but preseason opener was a great start]
Keaton Mitchell, Ravens — Ironically, Mitchell's 35-yard touchdown run against Philadelphia didn't actually happen, as it was negated by a flag. The speed and power he showed still helps explain why he's generating buzz in Baltimore — especially at a position that's missing a starter, as J.K. Dobbins' holdout continues.
Elijah Dotson, Chargers — The undrafted rookie out of Northern Colorado showed an explosive burst with two long touchdown runs of 40 and 37 yards in the final quarter for the Chargers. Dotson led the Bolts with 92 rushing yards, making his case for earning a roster spot.
Chris Rodriguez, Commanders – His five carries for 39 yards in the preseason opener don't jump off the stat sheet, but they do equate to an impressive 7.8 yards per carry. More importantly, the sixth-round pick out of Kentucky has become a training-camp favorite of Commanders offensive coordinator Eric Bieniemy. In a deep backfield, performances like this could earn him a role.
Tyjae Spears, Titans — The third-round pick had six carries for 32 yards (5.3 yards/carry) in his lone drive of action with the starting offensive line in the Titans' preseason loss to the Bears, showcasing the speed and quickness that should serve as a nice complement to Derrick Henry in the backfield this season.
WR
George Pickens, Steelers — We already know George Pickens is a good wide receiver, but he has the look of a player about to make The Leap. Pickens did nothing to dissuade that notion against Tampa Bay, as his only catch of the night went to the house from 33 yards out.
A.T. Perry, Saints — A sixth-round rookie out of Wake Forest, Perry had a great Saints debut Sunday, catching six passes (on six targets) for 70 yards and a touchdown from Jameis Winston. New Orleans has Chris Olave and Michael Thomas, but the 6-foot-3 Perry (who caught 26 touchdowns in his last two years at Wake) could be a solid depth piece.
Tank Dell, Texans — Building off an impressive training camp, Dell was by far the best receiver in the Texans-Patriots showdown in Foxborough, with a game-high five receptions for 65 yards and a touchdown. Houston faces uncertainty in its receiving room without a true No. 1 option, and Dell showed that he can be a dependable target for C.J. Stroud.
Erik Ezukanma, Dolphins — Last year, the hype was non-stop. But after he lit up training camp, Ezukanma didn't have any production in the regular season. Maybe that's why the buzz is dissipating around this young receiver. But I'm here to keep it alive. It was an underwhelming performance from Miami's offense, but Ezukanma did well with his opportunities. He had three catches on three targets for 15 yards and two carries for 52 yards, including a 39-yarder.
Jordan Addison, Vikings — Addison had just one catch for 22 yards on the stat sheet but he should have had another. It was a toe-tapping grab before he fell out of bounds that showed everything you need in your first-round receiver: reliable hands, body control and awareness, overall tenacity. The catch was ruled incomplete but if it were the regular season, head coach Kevin O'Connell would have challenged the play and he would have won.
TE
Cole Turner, Commanders — With 32-year-old Logan Thomas out with a calf injury, Turner took advantage with four catches for 31 yards – including three for 24 on Washington's first scoring drive. Any production from this 2022 fifth-rounder would be a big help for Washington's young QB, especially since this position was a black hole for the team last year.
Cole Fotheringham, Raiders — Tight ends tend to flourish under Raiders coach Josh McDaniels. The question is whether Fotheringham will be a Raider in 2023. Las Vegas has veteran Austin Hooper and rookie Michael Mayer atop a deep group of tight ends. But Fotheringham led the Raiders in receiving yards (71) after a five-catch performance against the 49ers. That should keep the Raiders (and likely the other 31 teams) interested in rostering the undrafted free agent.
Miller Forristall/Zaire Mitchell-Paden, Browns — These two tight ends combined for 10 catches and 127 receiving yards. Forristall is a 25-year-old journeyman out of Alabama who has played for three different teams, including Cleveland in 2021 and 2022. He briefly spent a part of this offseason with the Saints, however. As for Mitchell-Paden, he is entering his second season with the Browns after being a standout at FAU. They are likely fighting for a spot on the practice squad, given the depth at tight end in Cleveland, with David Njoku, Jordan Akins and Harrison Bryant.
Luke Musgrave, Packers — Green Bay quarterbacks went to their two rookie tight ends six times throughout the game. Granted, Musgrave and Tucker Kraft only caught a pass each but they are going to be a huge part of the Packers scheme. Musgrave has drawn glowing reviews from players and coaches alike this camp and the Packers utilized 12 personnel at the second-highest rate in the league last season. Musgrave is a rookie but he's carrying high expectations.
Is there too much pressure on Packers QB Jordan Love?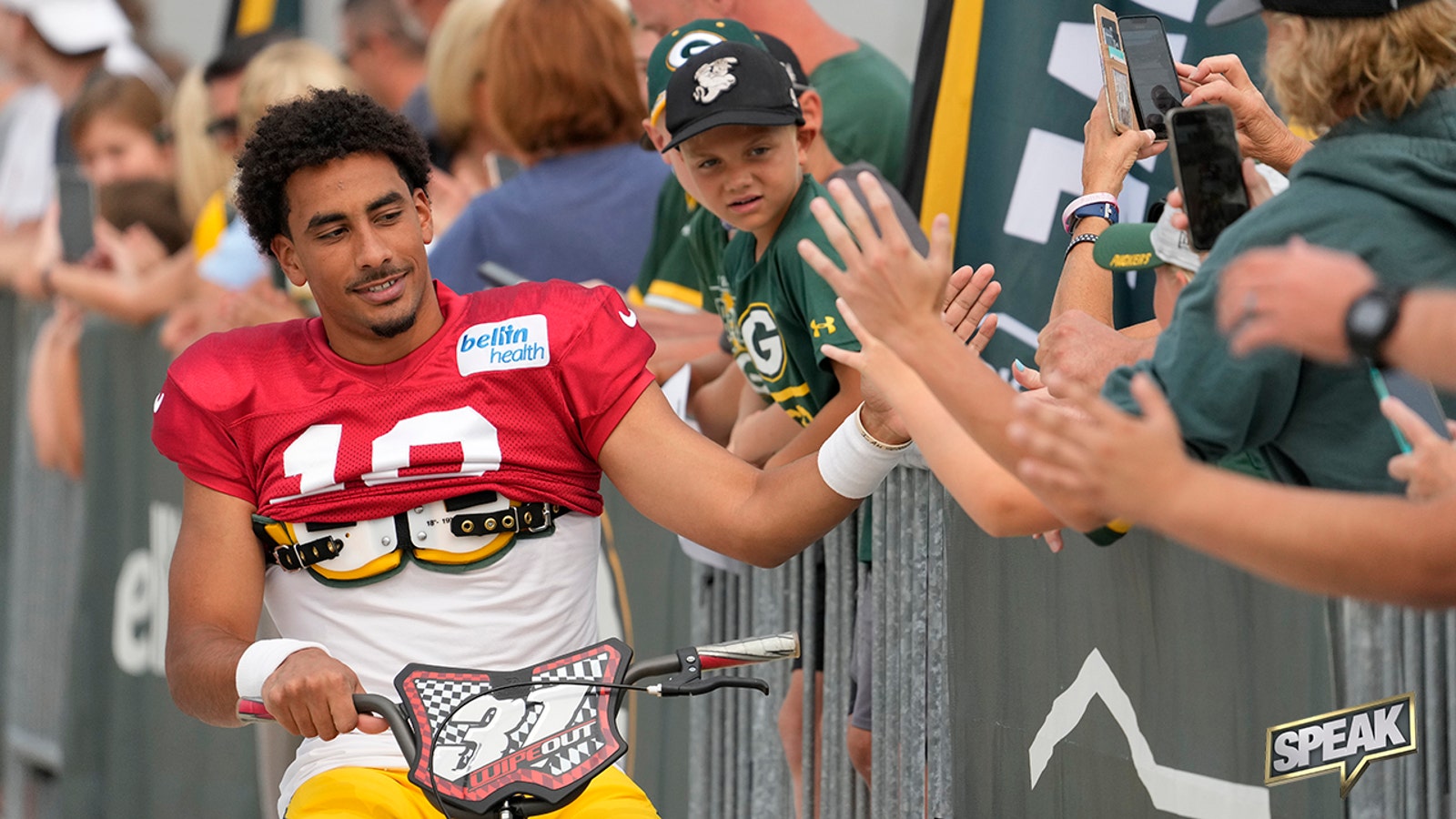 OL
John Michael Schmitz, Giants — A lot was expected of this second-round pick and he delivered in the preseason opener. He looked strong, made smart reads, and rarely got pushed into the backfield. He stood out in what was generally a poor performance by a patchwork line. If he wasn't the Giants' starting center before this, he is now.
Mekhi Becton, Jets — It felt like an accomplishment for Mekhi Becton to play 35 snaps in the team's win over the Panthers. He had a few breakdowns in pass protection, with a sack and hurry allowed. But because of his strong run-blocking abilities, he finished with the second-highest PFF grade among Jets offensive linemen (70.8).
Atonio Mafi, Patriots — New England's offensive line was the culprit for their overall lack of production. But not Mafi. In his 14 snaps, he allowed zero pressures and helped out on the ground. It's easy to imagine that, if placed with the team's starters (as he has been in training camp), he could see a sizable uptick in production. He'll make the Patriots as their top backup at guard.
Darnell Wright, Bears — Head coach Matt Eberflus said a big part of playing the offensive starters on Saturday was for Wright's benefit. But Wright already looked the part from the first snap. On Chicago's second long touchdown of the game, coming on a 56-yard catch-and-run from running back Khalil Herbert, Wright held down the right side on his own while acting right guard Ja'Tyre Carter and center Cody Whitehair ran with Herbert up the field, escorting him to the end zone after a breakdown in protection on the left. Whatever it was, it worked, and Wright had a lot to do with it.
DL
Nick Herbig, Steelers — The Wisconsin edge rusher was the fifth guy drafted in the Steelers' loaded rookie class, so maybe he's flown under the radar a bit. A great way to change that is to splash in the preseason, which Herbig did by tallying 1.5 sacks and three tackles in just 13 snaps on Friday night.
Elijah Garcia, Broncos — A versatile defensive lineman who can play in the interior and on the edge of the defensive line, Garcia led the Broncos with two sacks and added three tackles in a loss to the Cardinals.
Bruce Hector, Jets — He's bounced around the NFL and even won an XFL title this spring with Arlington, but made his presence known in Saturday's preseason win over the Panthers, not only sacking Panthers quarterback Matt Corral, but forcing a fumble and recovering it.
Keion White, Patriots — It felt unfair for New England to keep him on the field for as long as it did. During his 27 first-half snaps, White tore up the Texans offensive line. White lined up at outside linebacker, defensive end and defensive tackle. He finished with three pressures (including a QB hit) and three tackles. He also got into the backfield on a fumble and knocked the running back away from the football to ensure his teammates could recover the turnover. It was a dominant performance from the 46th overall pick in the 2023 draft.
Boogie Basham, Bills — Here's a guy to keep an eye on. Basham has underwhelmed since the team drafted him in the second round of the 2021 draft. He has just 4.5 sacks over the last two seasons. But Buffalo will need help off the edge with Von Miller recovering from ACL surgery. Basham did well to keep himself relevant, with two pressures and two tackles against the Colts.
Trevis Gipson, Bears — When the unofficial depth chart came out earlier this week, Gipson found himself at the bottom of it. He then went on to be the player of the game on Saturday, registering a sack, five combined tackles and three quarterback hits in an eight-sack effort by Chicago.
LB
Cam Thomas, Cardinals — The second-year pro out of San Diego State totaled three combined tackles and a sack. The Cardinals finished with two sacks and eight quarterback hits in a preseason win over the Denver Broncos.
Cam Gill, Bucs: Battling for a backup outside linebacker job, Gill came through with 1.5 sacks in Friday's loss to the Steelers. He missed all of 2022 with a Lisfranc foot injury, but showed he was back as the most productive part of Tampa Bay's pass rush Friday.
Channing Tindall, Dolphins — It's rare to see anyone rack up double-digit tackles in a preseason game but that's exactly what Tindall did: 10 tackles and a sack. Last year, Tindall contributed only on special teams after Miami drafted him in the third round. He had nine total snaps on defense. So even with some moments of weakness in coverage (two catches allowed) and a missed tackle, Tindall's prolific work should reflect well on his chances of earning a more sizable defensive role in 2023.
Tua believes Dolphins are legit contenders: 'it can get very scary, pretty dangerous'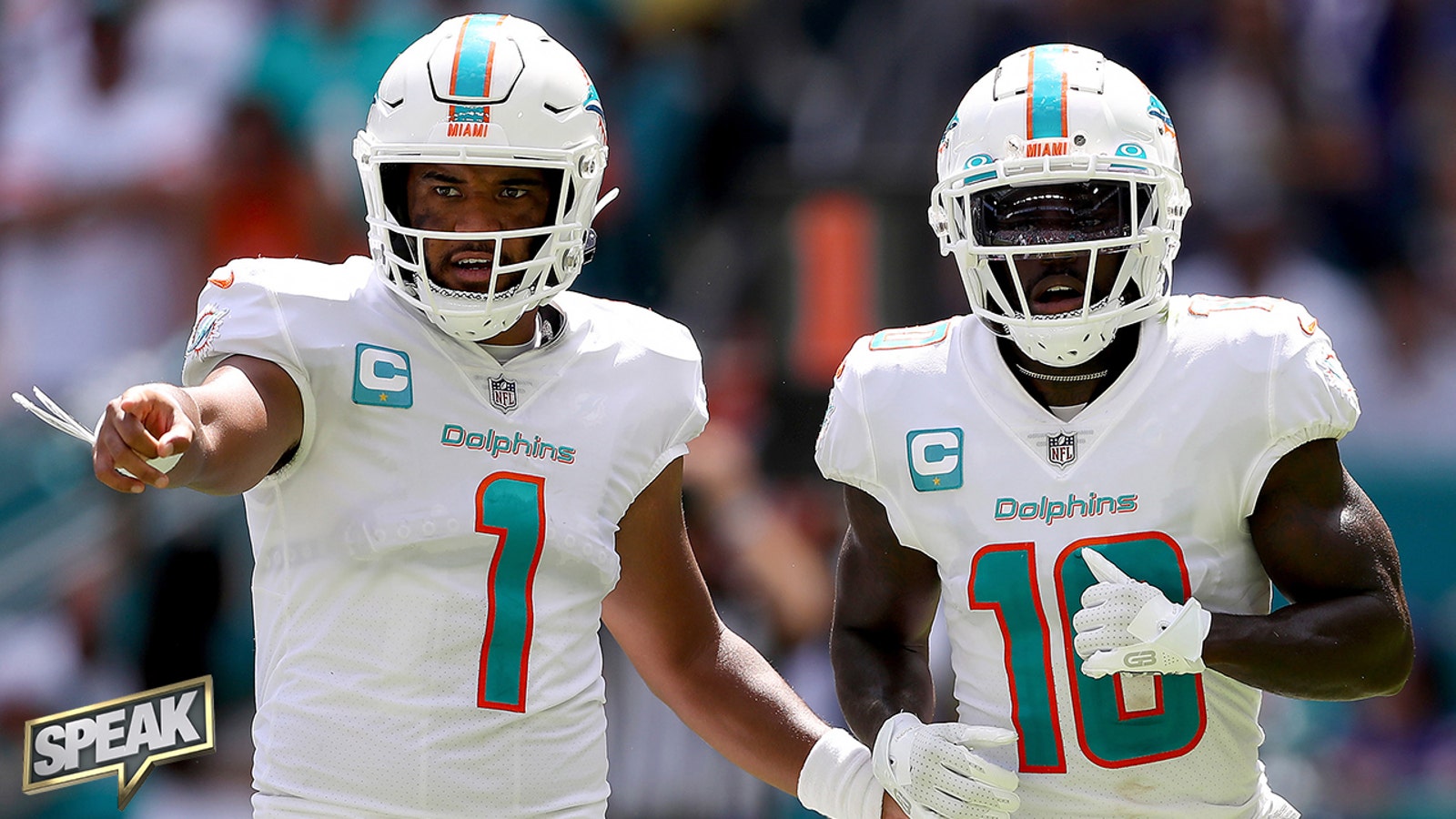 DB
Tycen Anderson, Bengals — There's been a lot of discussion about the safeties in Cincinnati, but it never felt like Anderson was part of that conversation — until now. Anderson missed his entire rookie season with a hamstring injury, but he splashed onto the radar with two interceptions against Green Bay. That's how you make the roster at a position of need.
Kahlef Hailassie, Chiefs — The undrafted rookie out of Western Kentucky picked off New Orleans Saints quarterback Jake Haener in the second half of his team's loss on the road. The 6-1 cornerback is competing for a roster spot in Kansas City's secondary.
Dee Alford, Falcons — The former CFL standout had 25 tackles for Atlanta last year, but he could make a splash on punt returns – with three minutes left and a three-point lead on the Dolphins, he took a punt 79 yards for a touchdown to help put the game away.
Jason Pinnock, Giants — The third-year safety who was picked off the waiver wire last August already had the viral highlight of the summer – a dazzling, one-handed interception over TE Darren Waller in practice. Then in the preseason opener, he added an interception, a tackle for a loss and a pass breakup – pretty good for only playing five snaps.
Sam Franklin, Panthers — Not much went right for Carolina in a 27-0 loss to the Jets, but Franklin picked off a Tim Boyle pass and returned the interception 24 yards. He's a special-teams standout but has a chance to show his defensive chops in the preseason.
Eli Ricks, Eagles — He showed great field awareness by jumping a route and picking off an Anthony Brown pass, then streaking down the sidelines for a 31-yard Pick 6. The undrafted free-agent corner out of Alabama probably needs a lot more plays like that to stick in Philly's loaded secondary. But this was a strong start.
Dane Jackson, Bills — He logged an interception, with Colts quarterback Anthony Richardson throwing the ball almost directly to Jackson. So on just five snaps, Jackson logged a turnover and a tackle. Not a bad day's work. He didn't get much playing time because the Bills are looking at Kaiir Elam and Christian Benford as potential replacements for Jackson in the starting lineup. It does not seem like they made up much ground — Jackson seems to have planted himself firmly in the driver's seat for Buffalo's CB2 spot.
Darius Rush, Colts — The fifth-round rookie cornerback had a 52-yard pick-six in Indianapolis' preseason opener. That's the kind of playmaking that will stick out in the Colts' young and inexperienced cornerback room. The team traded Stephon Gilmore and released Isaiah Rodgers Sr this offseason.
Carrington Valentine, Packers — Valentine led Green Bay in tackles with four, and while you never want a cornerback to have that honor, he also had three pass breakups and nabbed himself an interception. It wasn't the only interception of the day, either. Safety Dallin Leavitt had one, too. It seems there might be something to "Strap City" in Green Bay, after all.
Special Teams
Jake Camarda, Bucs: Drafted last year, Camarda opened with two strong punts Friday night against the Steelers, first a 54-yarder to the Pittsburgh 17. On the next drive, he drilled a 61-yard punt that was fielded at the 8, and thanks to a penalty, the Steelers started at the 4 for a net 65-yard punt. He ended up with three punts inside the 20, compared to only one touchback.
Compiled by:
AFC South reporter Ben Arthur (@benyarthur)
NFC South reporter Greg Auman (@gregauman)
Dallas Cowboys reporter David Helman (@davidhelman_)
AFC East reporter Henry McKenna (@McKennAnalysis)
NFC West reporter Eric D. Williams (@eric_d_williams)
NFC East reporter Ralph Vacchiano (@RalphVacchiano)
NFC North reporter Carmen Vitali (@CarmieV)
FOLLOW
Follow your favorites to personalize your FOX Sports experience
---
NFL trending



2023 NFL Week 1 odds, predictions: Picks, lines, spreads for every game

2023 NFL preseason schedule: Dates, times, channels, how to watch

Who are the Four P's and how are they getting into the NFL's $20 Million Club?




Bengals more likely to make Super Bowl or miss playoffs? Odds, predictions

Is DJ Moore poised to have breakout season for Bears? Odds, predictions

NFL young talent: No. 20 Raiders have a few elite players and a lot of questions




Can Jordan Love shine, guide Packers to playoffs this season? Odds, predictions

Will Brock Purdy start for 49ers, challenge for MVP? Odds, predictions

Deuce Vaughn still has a lot to prove, but Cowboys preseason opener was a great start
---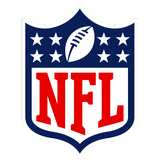 Get more from National Football League Follow your favorites to get information about games, news and more
---