NFL Draft: Five under-the-radar prospects who are flying up draft boards

Rob Rang
NFL Draft Analyst
NFL teams looking for help on offense are in luck, as the 2024 draft should be loaded with talent at quarterback, wide receiver and blockers.
This is partly why most of the trades made in the NFL prior to the Oct. 31 deadline were for defenders, including all of them involving Day 2 draft picks.
By now, scouts have developed a pretty good feel for who the best prospects are. Invitations to various All-Star games are being sent out, and teams have moved past delving into the tape and are now investigating the players' backgrounds.
At this point, it isn't so much about identifying the best players, but assessing how they perform in key games.
Take this weekend's matchup between Penn State and Maryland, for example.
After the Nittany Lions' star edge Chop Robinson endured a concussion against Ohio State and missed the subsequent game versus Indiana, scouts are eager to see if he can add some finish to his flashes. The 6-foot-3, 254-pound junior edge rusher is explosive — both in his quickness and power — but only has three sacks (and nine total tackles) so far this season.
It is unclear if Robinson will be able to play on Saturday, as he was not seen at Wednesday's practice during the portion that was open to media members. But there is no denying that this game is an important one for Robinson in many ways. Not only do the upset-minded Terrapins have a legitimate draft-worthy quarterback in Taulia Tagovailoa hoping to emerge from the shadow of his older brother Tua, Robinson began his college career as a five-star recruit at Maryland, playing one season there before transferring to Penn State.
Penn State and LSU are among Joel Klatt's CFP sleepers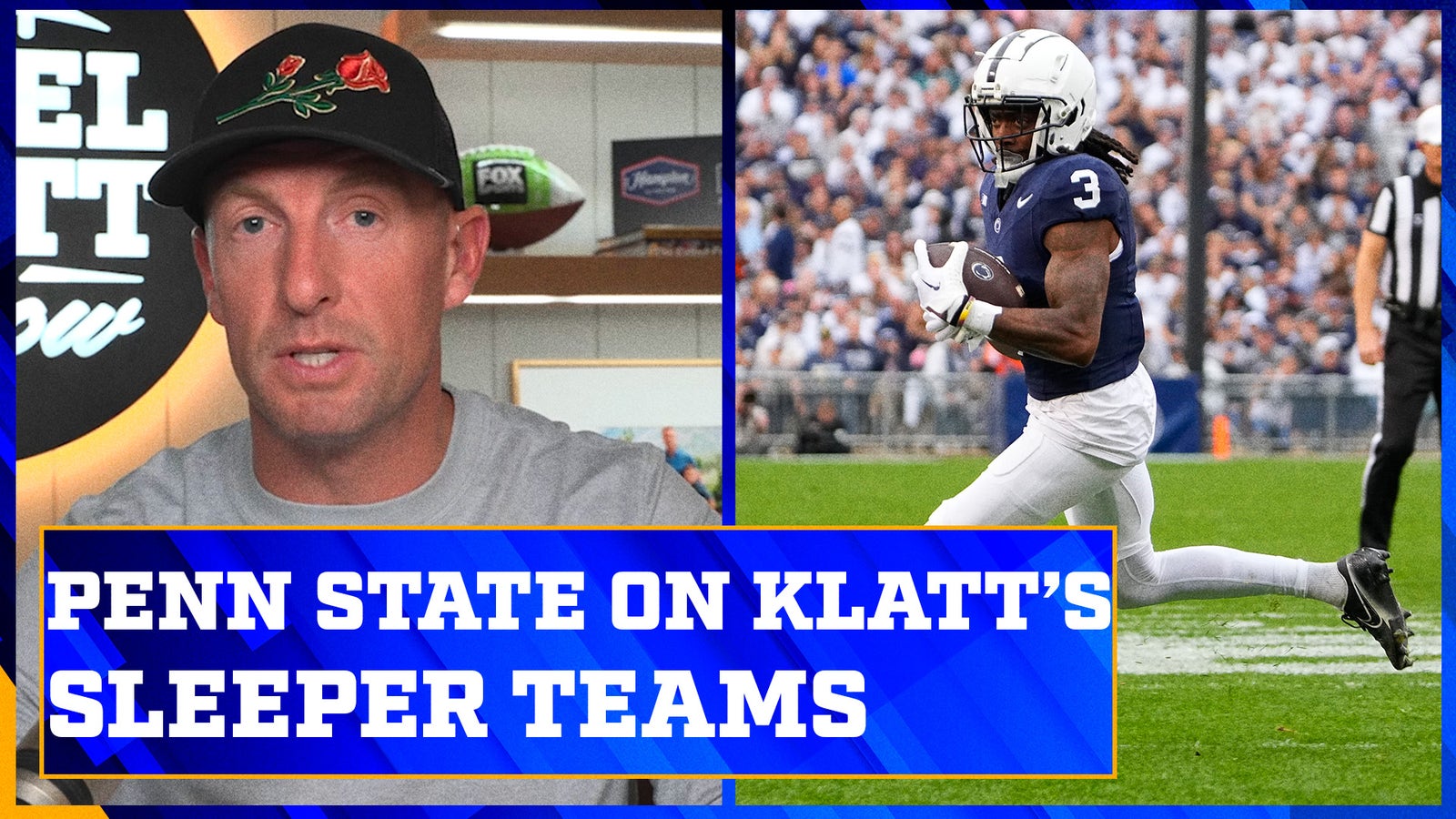 For obvious reasons, plenty of eyes will be on this Big Ten showdown (3:30 p.m. ET on FOX and the FOX Sports app). Here's a look at some other players who may lack the same name recognition, but who are quietly generating Top 50 buzz in the scouting community.
Missouri quarterback Brady Cook
There is plenty of credit to go around for the Tigers' impressive 7-1 start to the season, but no one deserves more than Cook, who is completing nearly 70% of his passes with 15 touchdowns against just three interceptions, plus five more scores on the ground.
A former three-star recruit, Cook started all 13 games for the Tigers last season as a true sophomore, completing a respectable 65% of his passes with 14 touchdowns against seven interceptions over 13 games. What is deceiving about those somewhat pedestrian numbers is that all of Cook's interceptions came over the first seven games of the season. He and the Tigers improved as Cook gained experience, with the young signal-caller guiding a Missouri squad that appeared out of postseason contention at this time a year ago to back-to-back wins to cap the regular season, qualifying for the Gasparilla Bowl.
The stakes are much higher this year for Cook and his Tigers, who head to Athens this Saturday to take on the two-time defending national champion Georgia Bulldogs. It remains to be seen if Missouri — ranked 12th in Tuesday's initial College Football Playoff Top 25 — can truly challenge Georgia, but there is no denying that their junior quarterback has captured the attention of NFL scouts. The 6-foot-2, 205-pound junior is a gifted, creative passer who can vary his release speed and platform, showing zip and touch, alike, as well as impressive ball placement, like with this strike against LSU.
Oregon defensive tackle Brandon Dorlus
While the aforementioned Cook is starting to get the attention he deserves for Missouri, on the opposite side of the country, almost all the buzz surrounding the University of Oregon is dedicated to their Heisman Trophy-contending quarterback Bo Nix, leaving some other high-caliber Ducks flying much too low on the radar of the national media.
That fact is a little surprising given that Dorlus has earned All-Pac-12 honors from both the league's coaches and media each of the past two seasons and signed with Oregon as a highly touted three-star recruit out of Fort Lauderdale. His 16.5 combined tackles for loss over the 2021-22 seasons would likely make him a household name if he played for a national title contender in the Big Ten, ACC or SEC, but you won't see him listed on many of the early mocks — which I believe will change as the draft approaches.
At 6-foot-3 and 291 pounds, the redshirt senior may lack the eye-popping girth of other top-rated defensive tackles, but he possesses rare twitch for a big man, showing the initial burst and agility to split gaps and wreak havoc in the backfield, projecting as a classic three-technique defensive tackle. Dorlus doesn't get home on some of the snaps in the clip below, but this ability to get upfield and flush quarterbacks into the arms of other Ducks will make him more highly regarded in the scouting community than his relative lack of national media hype suggests.
Oregon State offensive tackle Taliese Fuaga
Scouts don't have to travel far to see the next underrated superstar on this list, as the Beavers play less than an hour's drive away from their arch-rivals. But, frankly, scouts would walk that distance — probably on their hands, if necessary — to get a closer look at the imposing Fuaga, a 6-foot-6, 330-pound right tackle with a first-round caliber combination of size, strength and speed.
Fuaga, whose full name is pronounced Tall-ee-s-a Foo-ah-ga, signed with Oregon State as a three-star recruit from a few hours north in Tacoma, Washington. It didn't take head coach Jonathan Smith and his staff long to realize that Fuaga was much better than recruiting analysts projected, with the precocious blocker earning playing time as a true freshman during the COVID-shortened 2020 campaign and garnering second team All-Pac-12 honors in 2022, his first year as a full-time starter. In 35 games for Oregon State — including eight thus far this season — Fuaga has yet to give up a single sack, according to Pro Football Focus. On Wednesday, he was named one of 12 finalists for the Lombardi Award as the nation's best lineman.
As his great size suggests, Fuaga is powerful. For such a tall player, he generates consistent movement at the point of attack with powerful hands, arm extension and leg drive. What makes him unique among this year's right tackles, however, is that Fuaga is also remarkably light on his feet, scampering out of his stance to pulverize linebackers and defensive backs at the second level, while demonstrating impressive balance in pass protection.
Oregon State does not produce first-round NFL draft picks very often — just four in the past 60 years — and they've never had an offensive lineman selected that high. Fuaga is the Beaver capable of breaking through that dam.
Texas defensive tackle T'Vondre Sweat
They say everything is bigger in Texas and in the case of Sweat — who measured in at 6-foot-4 and 346 pounds for scouts this spring — they might be right.
With the NFL shifting to the passing game over the past 20 years, traditional run-stuffers like Sweat aren't often generating the same draft grades as in the past. There are exceptions, however, especially for big men who can move like Sweat.
While his girth suggests that he's "just" a run-stuffer, Sweat is remarkably quick off the ball, demonstrating impressive agility to "get skinny" by coordinating his upper and lower halves to slither through cracks in the offensive line and showing shockingly quick and coordinated hands. And, of course, he's ridiculously strong, simply bulldozing opponents on his way to the ball, as well.
[Watch Kansas State at Texas: Saturday, Noon ET on FOX and the FOX Sports app]
Like the others before him on this list, Sweat was rated a three-star recruit while playing his high school football in Huntsville, about three hours east of the Longhorns' campus. He played immediately for Texas — playing in all 13 games as a true freshman — but still had not emerged as a full-time starter even last year when he set a career-high with 30 tackles, including 2.5 for loss, earning Honorable Mention All-Big 12 honors while starting nine of 13 games.
It is his opponents who are perspiring in 2023, however, as Sweat already has 27 tackles through the first eight games, including a career-high 5.5 tackles for loss and a sack in the defining victory over Alabama in Tuscaloosa.
Michigan wide receiver Roman Wilson
Since Jim Harbaugh took over as head coach, Michigan has reemerged as a pipeline for the NFL, but many of the top prospects have been linemen, with four of the Wolverines' six first-round selections since 2016 playing at the line of scrimmage — and the other two playing defensive back.
That is why some might be surprised by how highly regarded Wilson is with NFL scouts, though his statistics and speed certainly warrant much more fanfare. It is Wilson, and not Ohio State's Marvin Harrison Jr., after all, who leads the Big Ten with 10 touchdown receptions, more than any other senior wideout in the FBS.
Given all the attention that Wilson's quarterback JJ McCarthy receives, perhaps his relative anonymity in the media should not come as a surprise. But in reality, Wilson, a senior, has proven to be a playmaker throughout his entire college career after signing as a four-star recruit out of Hawaii back in 2019, when he was clocked at 4.37 seconds in the 40-yard dash at the Nike camp, The Opening.
Wilson's elite straight-line speed will earn him plenty of attention at this winter's NFL Scouting Combine. Unlike most vertical threats, however, Wilson is asked to run a variety of pro-style routes, and he possesses the body control, toughness and sticky hands that also distinguish him from other classic speedsters — even in yet another very strong year for wideouts.
At 5-foot-10 and 184 pounds, Wilson could not be much different from his Michigan predecessors Devin Funchess (6-foot-4, 233 pounds) and Braylon Edwards (6-foot-3, 211 pounds), the only two Wolverine receivers in the past 20 years to be selected in the top 85.
Perhaps that is why so many people seem to be still sleeping on one of the fastest (and fastest-rising) players in the country.
Rob Rang is an NFL Draft analyst for FOX Sports. He has been covering the NFL Draft for more than 20 years, with work at FOX, Sports Illustrated, CBSSports.com, USA Today, Yahoo, NFL.com and NFLDraftScout.com, among others. He also works as a scout with the BC Lions of the Canadian Football League. Follow him on Twitter @RobRang.
---
COLLEGE FOOTBALL trending
---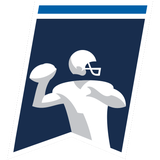 Get more from College Football Follow your favorites to get information about games, news and more
---