NFL midseason stats and facts: 58 ways the 2023 season has stood out
Ahead of Super Bowl LVIII, FOX Sports Research explored this unique season through nine weeks, unearthing 58 facts and stats to highlight 2023 from a player, team and league perspective.
From broken records to incredible trends and teams undergoing identity shifts, here's a comprehensive look at what we've seen so far this season.
1. Despite the push towards high-powered offenses over the last few seasons, teams are averaging 21.7 PPG through nine weeks of the season — on pace to tie for the lowest average since 2010 (the 2017 season also saw teams average 21.7).
2. On a similar note, only 637 touchdowns have been scored so far this season, the fewest total touchdowns through the first nine weeks in the last six seasons.
3. Through nine weeks of the season, 46 different quarterbacks have started — on pace to match or break the NFL record for the most in a season (excluding strike seasons). The record was set last year with 68 different signal-callers earning a start.
4. The Giants have contributed to this low-scoring season, posting a three-week stretch in which they did not score an offensive touchdown (Weeks 4-6); it was the first time since 1976 they'd gone three straight games without an offensive touchdown.
Is Daniel Jones' future with the Giants in jeopardy after torn ACL injury?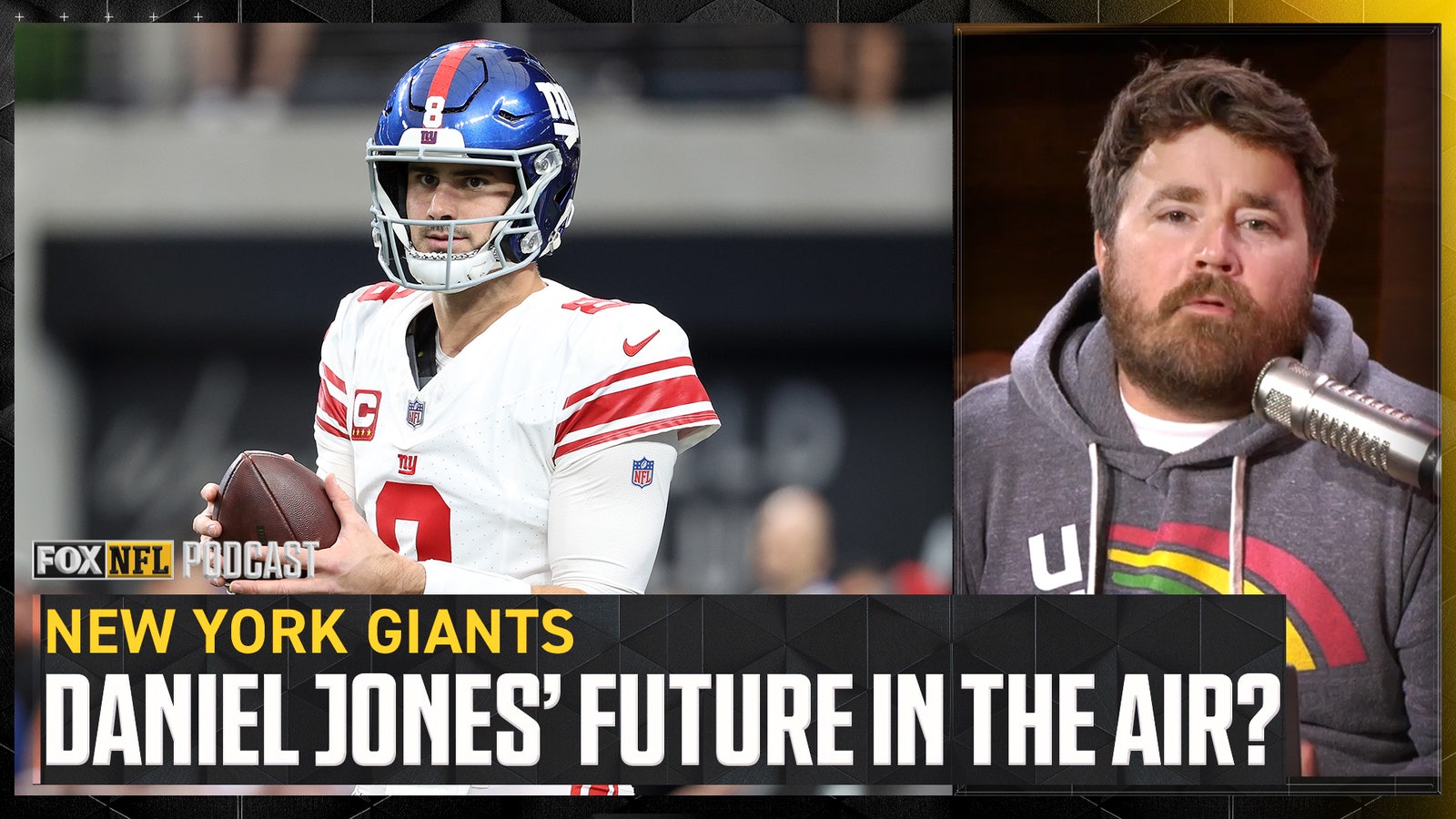 5. The Patriots are currently last in the AFC East; the last time they finished last in the division was 23 years ago in 2000
6. The Lions are definitively first in the NFC North; the last time they won their division was 30 years ago in 1993 — when the division was known as the NFC Central. The Lions are looking for their first playoff win since 1992, which is the longest active playoff win drought in the league.
7. The Packers started a quarterback not named Aaron Rodgers or Brett Favre for the first time since Week 1 of 1992. That means 11,326 days passed between Don Majkowski's start in 1992 and Jordan Love's Week 1 start of 2023.
8. The Dolphins became the third team in NFL history to score 70 points in a regular-season game, and the first to record five rush TDs and five pass TDs in a game in the Super Bowl era.
9. It's been a historic season for the Dolphins on all fronts, as they are currently first in the division; they are looking to win their first AFC East title since 2008 and win their first playoff game since 2000. This is also just the second time since the AFC East was realigned in 2002 that the Dolphins are in first place in the division through nine weeks (other instance came in 2002).
Should Tua Tagovailoa, Dolphins be worried about inability to beat playoff teams?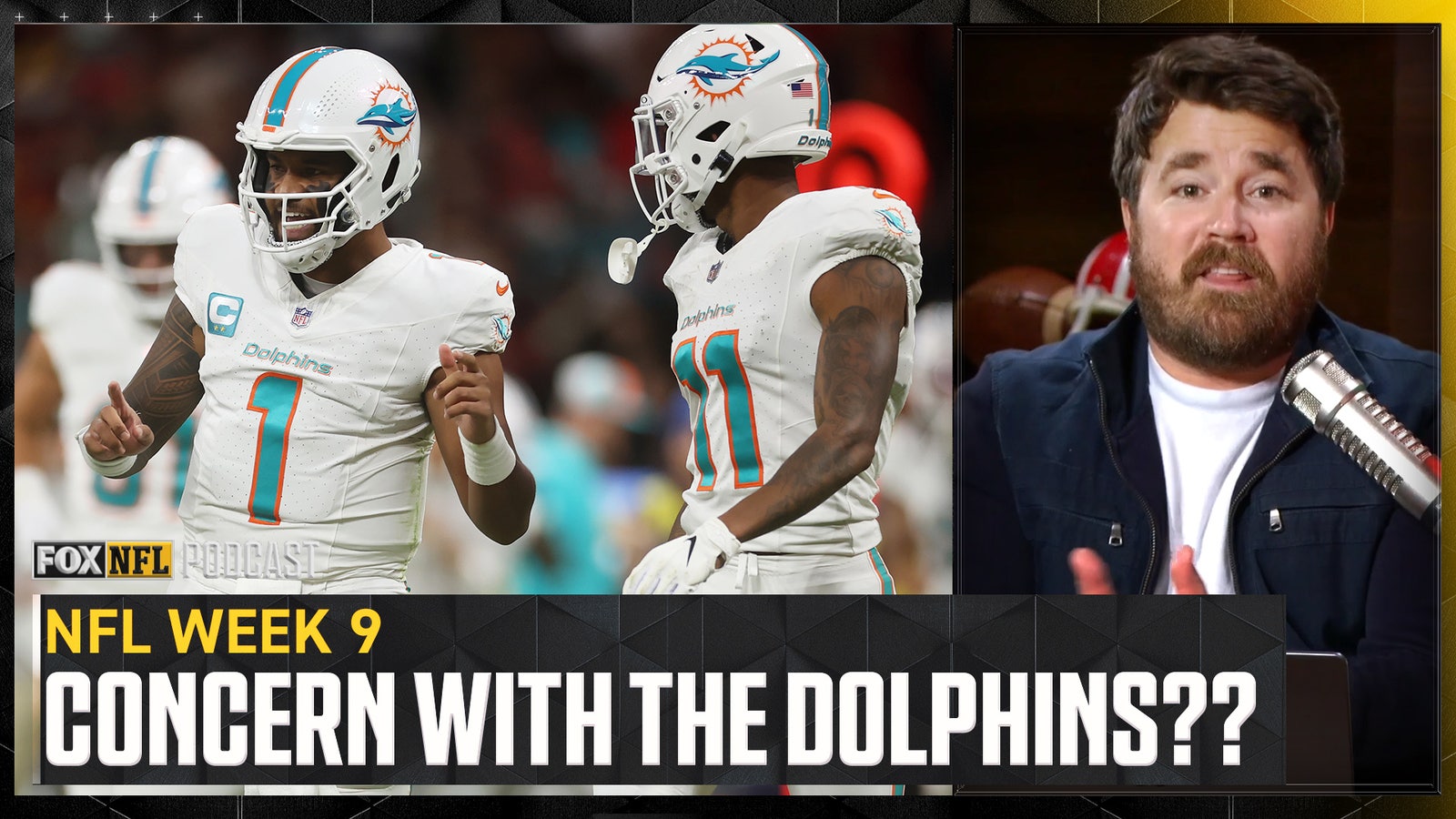 10. The Cowboys opened their season with a 40-0 victory over the Giants, their largest shutout victory in franchise history (regular or postseason).
11. The Bengals have won six straight home primetime games — their longest such streak since the 1970 merger.
12. The Steelers have been outgained in total net yards by their opponents in all eight of their games this season but are 5-3, making them the first team in NFL history to have a winning record despite being outgained in yards in all eight games. There were 33 teams prior to the Steeelrs to be outgained in yards in their first eight games, and all 33 had a losing record.
13. The first-ever game in Frankfurt, Germany was played this season with the Chiefs beating the Dolphins in Week 9. This made the Chiefs the first team in NFL history to win four games in different countries (England, Mexico, Germany, USA).
14. This season has already seen five "Scorigamis" — games that end in a score never seen before in the NFL. Over the last ten seasons, there have been approximately seven Scorigami scores per season, with 2023 nearly reaching that total with nine weeks left to play. Texans vs Buccaneers in Week 9 (39-37) was the 1,080th unique score in NFL history.
15. There have been 645 three-and-out drives this season, the most through nine weeks over the last six seasons.
16. In Week 9 against the Buccaneers, the Texans had three players record 100 receiving yards in a game for the first time in franchise history (Noah Brown, Dalton Schultz, Tank Dell).
Is Houston Texans' CJ Stroud already making a case for himself as a top-10 QB?
17. The AFC North has the best win percentage of any conference through nine weeks at 22-11 (66.7%); the 22 wins are the most the division has ever had in the first nine weeks since it was realigned in 2002 and the 66.7% win percentage is the second-highest in that span (21-10 in 2020).
18. Conversely, the NFC South has the worst win percentage of any conference in the league through nine weeks at 13-21 (38.2%)- tied for the second-fewest wins in the fivision's first nine weeks since it was realigned in 2002; the 38.2% win percentage is the third lowest in that span (10-22 in 2014 and 13-23 in 2022.
19. In Week 9 against the Browns, the Cardinals were held to 58 yards of total offense on 49 plays — the lowest total in a single game so far this season, and the lowest in Cardinals history since 1955.
20. The NFC East has not seen a repeat champion in 18 consecutive seasons, the longest streak by a division in NFL history; the reigning division-champion Eagles are currently in first place and looking to break the streak.
21. The Browns have started three quarterbacks this season (Deshaun Watson, P.J. Walker, Dorian Thompson-Robinson) — the 10th season they've done so since 1999, the most of any team in that span.
22. The Raiders fired Josh McDaniels and named Antonio Pierce as interim head coach; in their first game with Pierce, they scored 24 points in the first half — more than they had scored in any full game with McDaniels this season. With Pierce's win, interim head coaches are now 16-12 in their first game since 2010.
Raiders defeat Giants in Week 9: Antonio Pierce gets 1st win as interim HC
23. The Jets have missed the postseason for 12 straight seasons and are on pace to make it 13, which would break a tie with the Buffalo Sabres for the longest active playoff drought in the NHL, MLB, NBA, and NFL.
24. Jason Peters was signed by the Seahawks on September 12th, and has played the last two weeks, making him the oldest player in the NFL at 41 years old.
25. Patrick Mahomes has 64 career games with multiple pass TDs; with two more this season, he'd pass Dan Marino for the most ever through a player's first seven seasons.
26. Mahomes lost to the Broncos for the first time in his career in Week 8 of this season, dropping to 12-1 against them and also recording the first loss of his career against a team that was multiple games under .500 (now 25-1). The loss also snapped a 16-game losing streak for the Broncos against the Chiefs.
27. Despite a historic loss from Mahomes, he was able to bounce back the following week and defeated the Dolphins in Frankfurt, giving him nine straight wins in games following a loss to put him at 15-3 in his career after an in-season loss, the best win percentage by a starting quarterback since at least 1950 (minimum 15 games).
28. Travis Kelce became the Chiefs' all-time leading receiver in Week 9 of this season with 10,941 yards, passing fellow tight end Tony Gonzales (10,940).
Patrick Mahomes & Travis Kelce have dominated this season
29. Puka Nacua recorded 795 receiving yards in his first eight games, the most receiving yards by a player in their first eight career games since the 1970 merger; his 61 receptions is also the most by any player through his first eight career games in NFL history.
30. Christian McCaffrey recorded his 14th career game with both a rushing TD and receiving TD in Week 8, two away from breaking Marshall Faulk's NFL record of 15.
31. McCaffrey has also scored a TD in 17 straight games (including the postseason), one shy of breaking a tie with Lenny Moore for the longest scoring streak in NFL history
32. Jordan Addison recorded six receiving TDs in the first seven weeks of the season, tied for the most by a rookie through his team's first seven games in the Super Bowl era. He was the ninth rookie to do so and the second Viking (Randy Moss, 1998).
33. AJ Brown recorded six straight games with 125 receiving yards (Week 3-8), breaking the NFL record held by Calvin Johnson and Pat Studstill.
A.J. Brown, Eagles WR recaps win vs. Cowboys, talks Jalen Hurts & DeVonta Smith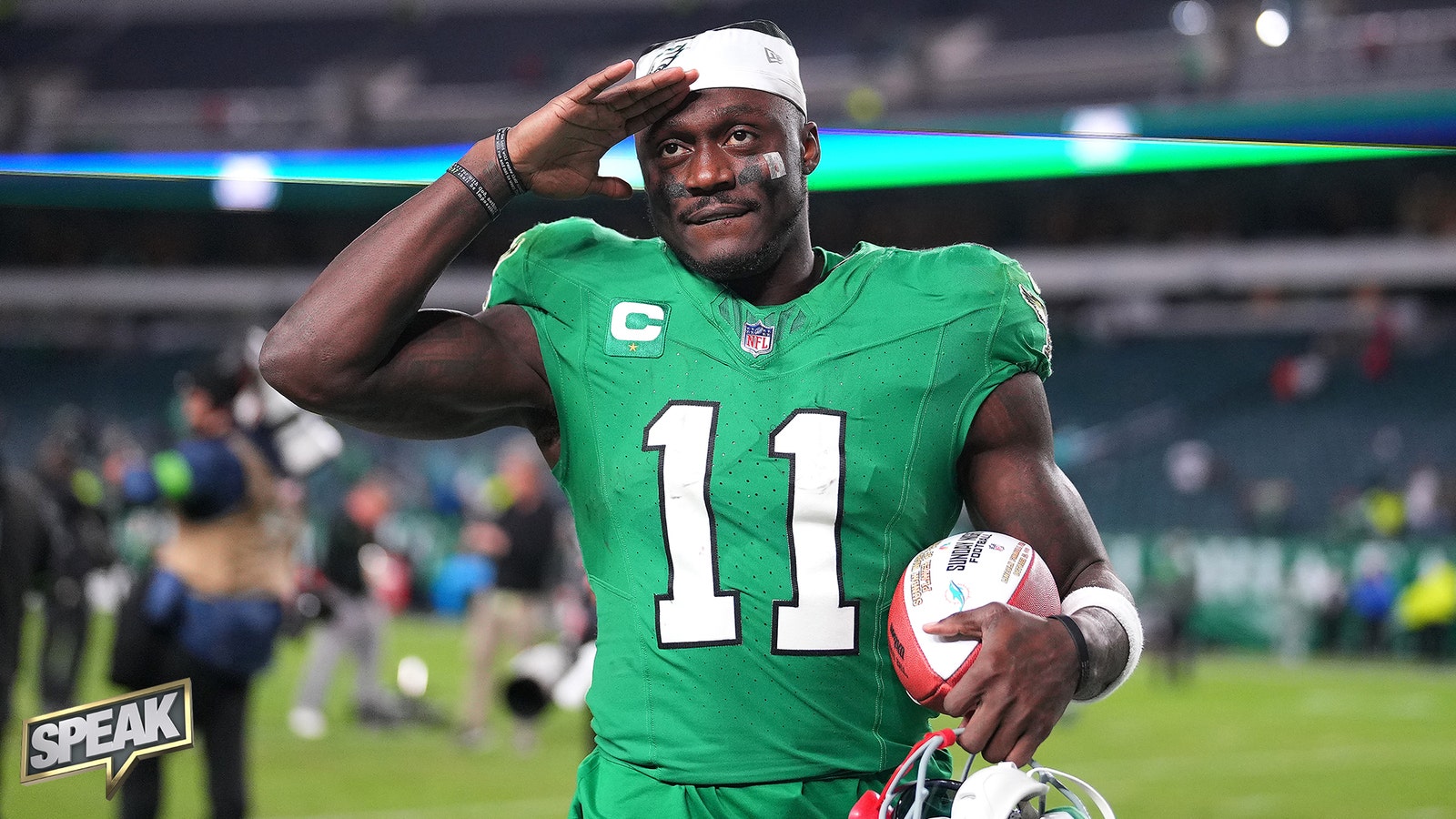 34. Will Levis made his NFL debut in Week 8 and threw four TD passes, becoming the third player in NFL history to throw four TD passes in his first NFL game (Frank Tarkenton, Marcus Mariota).
35. Levis threw three of his four TD passes to DeAndre Hopkins, including his first one — making Hopkins the third player in NFL history to catch the first career TD pass for four different quarterbacks (Marvin Harrison, Joey Galloway).
36. Tyreek Hill recorded 1,014 receiving yards in the Dolphins' first eight games of the season, becoming the first player in the Super Bowl era to eclipse 1,000 receiving yards in his team's first eight games; he's also just the fourth player to do so all-time.
37. Bill Belichick recorded his 300th career regular-season win as a head coach in Week 7 against the Bills, doing so as a 7.5-point underdog at home. He is the third coach to record 300 wins in the regular season.
38. Alvin Kamara became the Saints' all-time leader in touchdowns (74) with his two against the Colts in Week 8, passing Marques Colston (72).
39. Josh Jacobs finished with negative two rushing yards in Week 2 vs the Bills, becoming the first reigning rushing champion to finish a game with negative rushing yards since the 1970 merger.
40. In Week 1 against the Jaguars, Anthony Richardson became the youngest player (21 years, 111 days) in the Super Bowl era to record a passing TD and rushing TD in the same game; the only players to do so at a younger age were Bill Dudley and George Ratterman, who both played in the 1940s.
41. This season's Super Bowl will be in Las Vegas, the first time ever the event will be held in Sin City and the state of Nevada.
42. In Week 3 against the Vikings, Keenan Allen became the second player ever to record 10 receptions for 100 yards AND throw a 40-yard TD pass in the same game, joining Jerry Rice.
Herd Hierarchy: Chargers return, Ravens remain atop in Colin's Top 10 of Week 10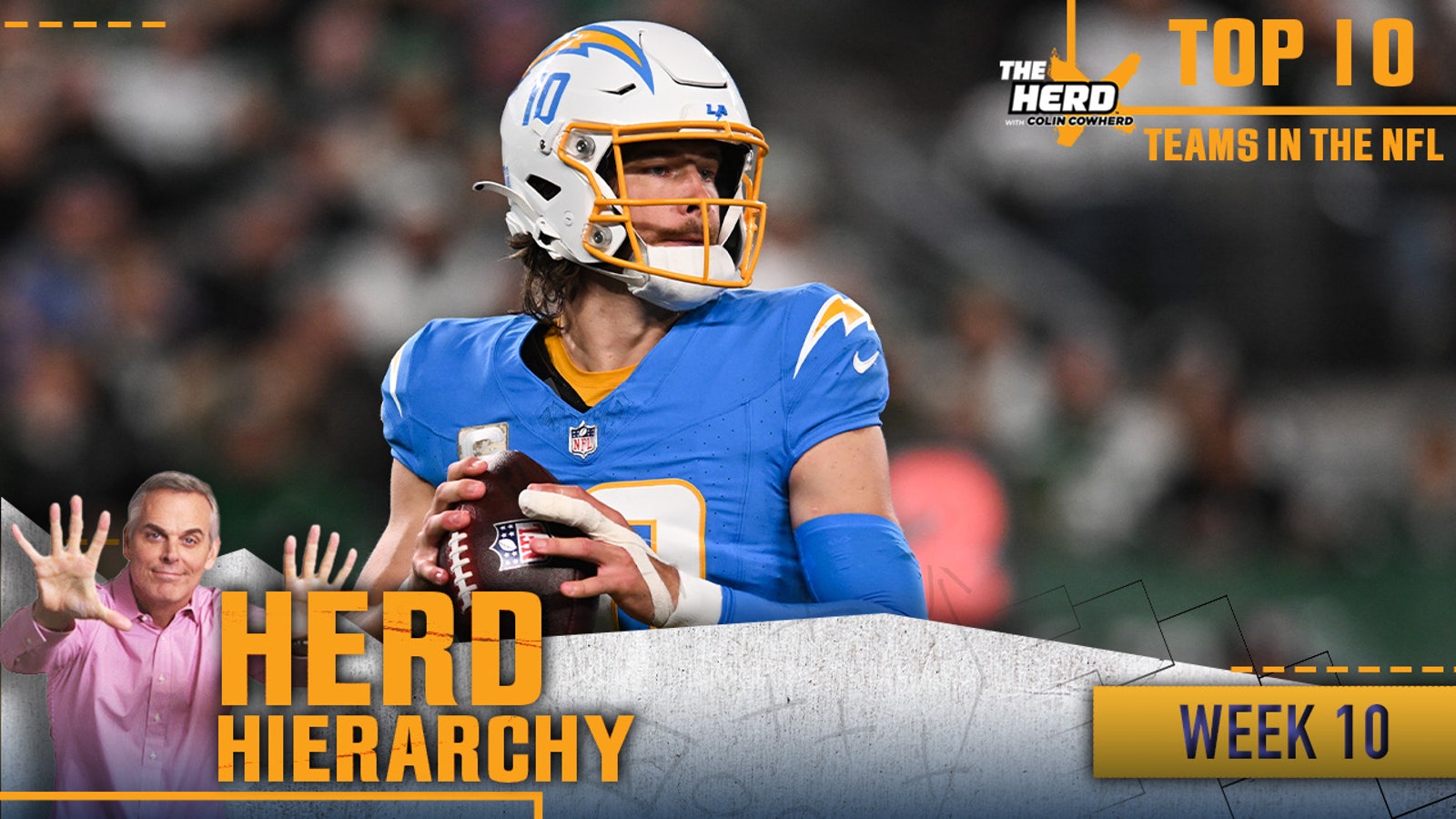 43. In Week 9 against the Buccaneers, C.J. Stroud broke the rookie single-game record for passing yards in a game with 470, also becoming the fifth rookie ever to throw five TD passes in a game.
44. In Week 7 against the Colts, Myles Garrett became the first player since at least 2000 with multiple sacks, multiple forced fumbles and a blocked field goal in the same game. He also passed Reggie White for the most sacks before turning 28 years old, with 84.
45. In Week 4 against the Raiders, Khalil Mack recorded six sacks and became the fifth player ever to compile six or more sacks in a game. It's happened six times, with Derrick Thomas having done it twice.
46. In Week 2 against the Eagles, Justin Jefferson reached 5,000 career receiving yards, becoming the youngest player to reach that benchmark in NFL history. He also became the second player ever to reach 5,000 career receiving yards before turning 25 years old, joining Randy Moss.
47. Mike Evans entered this year having totaled 1,000 receiving yards in nine consecutive seasons, the longest streak to begin a career in NFL history. With 507 yards through nine weeks, he's on pace to make it 10 straight, which would be one shy of tying Jerry Rice for the most consecutive seasons with 1,000 receiving yards at any point in a career.
48. Jalen Hurts has won 12 straight games against teams that enter the matchup with a winning record, one shy of breaking a tie with Peyton Manning and Vinny Testaverde for the longest such streak by a starting quarterback since 1950.
49. Sam Howell has been sacked 44 times through nine weeks, the second-most of any quarterback since the 1970 merger (David Carr was sacked 45 times in 2002). He is just the fourth player in that span to be sacked 40-plus times through the first nine weeks (David Carr, Randall Cunningham, Paul McDonald).
50. On Oct. 31, Josh Dobbs was traded to the Vikings from the Cardinals and was thrust into action five days later when Jaren Hall was removed from the game after sustaining a concussion. Not only did he lead them to the win, he became the first player in NFL history to record three touchdowns in back-to-back games while playing for different teams.
Josh Dobbs showed 'raw intelligence' in 31-28 win vs. Falcons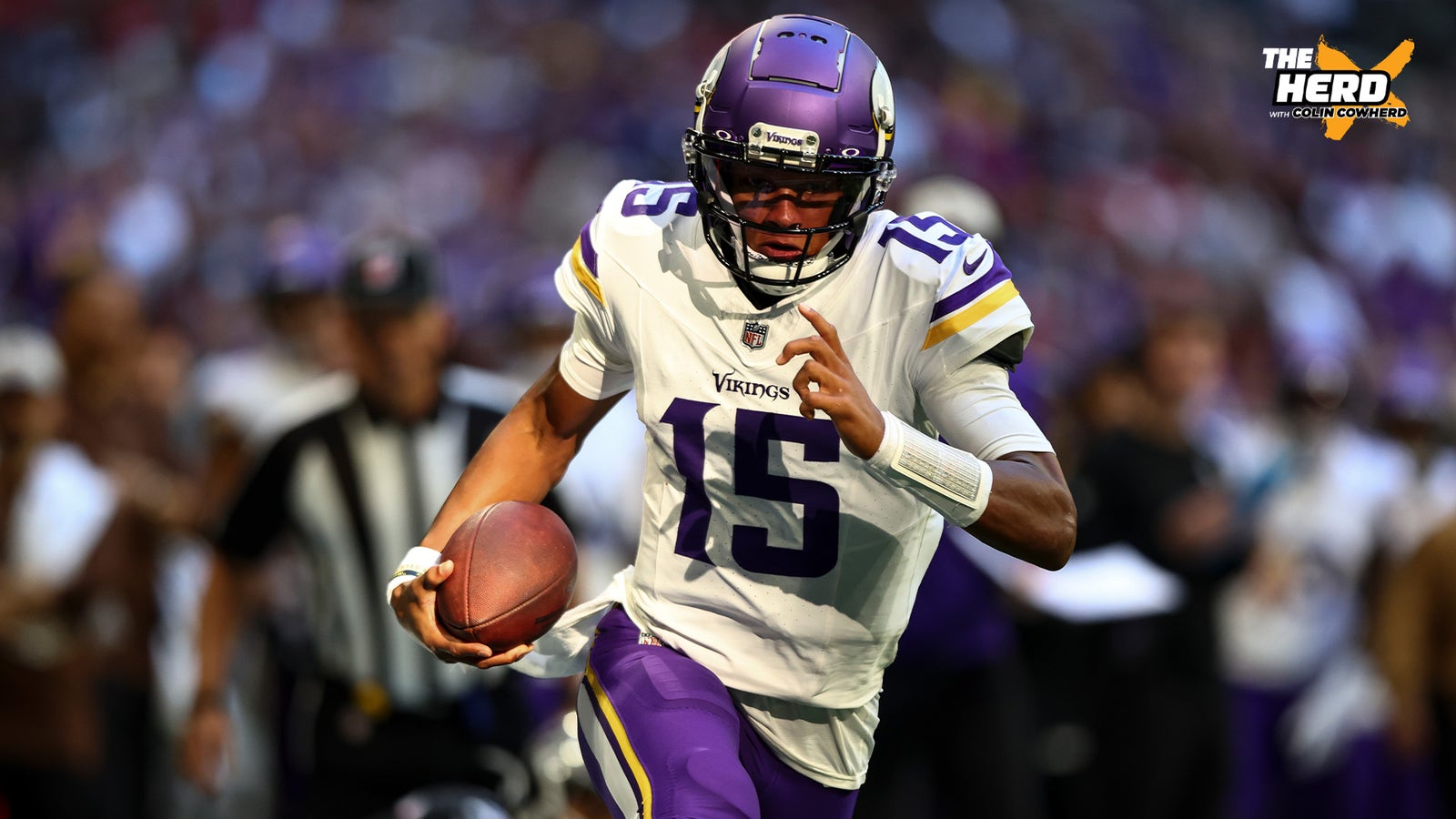 51. Sam LaPorta is the first tight-end since at least the 1970 merger to record 40-plus receptions, 400-plus receiving yards and four receiving touchdowns in his first eight career games. He also broke Mike Ditka's record for most receptions by a tight end through their first four games with 22 catches.
52. In Week 9 against the Buccaneers, Dare Ogunbowale became the first running back to attempt a field goal since 1979, converting on a 29-yard attempt to give the Texans a 33-30 lead in the fourth quarter; Houston kicker Ka'imi Fairbairn sustained an injury to put Ogunbowale in position for the kick.
53. Through nine weeks, Cowboys kicker Brandon Aubrey has made 19 straight field goals, the most consecutive field goal attempts without a miss to begin a career in NFL history.
54. De'Von Achane has only played in four games this season, but is averaging 131.8 scrimmage yards per game in those contests — currently just the fourth rookie to average over 130 scrimmage yards per game since at least the 1970 merger (Erick Dickerson, Edgerrin James, Ezekiel Elliott).
55. In Week 9 against the Bears, Taysom Hill recorded his 10th career receiving TD, making him the fifth player in NFL history to record 10 career receiving TDs, 10 career pass TDs and 10 career rush TDs; the other four players to do it are all in the Hall of Fame, and Hill is the first since Frank Gifford in 1964.
[Want great stories delivered right to your inbox? Create or log in to your FOX Sports account, follow leagues, teams and players to receive a personalized newsletter daily.]
56. In Week 8 against the Raiders, Amon-Ra St. Brown recorded his 11th career game with 100 receiving yards, breaking the Lions' franchise record for the most 100-yard receiving games through three seasons (passing Roy Williams).
57. In Week 8 against the 49ers, Ja'Marr Chase recorded his fifth career game with 10 receptions, 100 receiving yards and a receiving TD — breaking a tie with Justin Jefferson, Odell Beckham Jr. and Isaac Bruce for the most such games before turning 25 years old in NFL history. Chase doesn't even turn 24 until March of next year.
58. In Week 7 against the Raiders, Tyson Bagent became the fourth Division II quarterback to start a game in the past 20 seasons.
---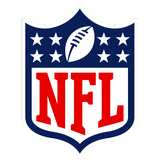 Get more from National Football League Follow your favorites to get information about games, news and more
---