NFL Week 9 highlights: Bengals, Eagles, Chiefs, Packers, Vikings win
Week 9 of the NFL season continues Sunday with a full slate of matchups, and we've got you covered with all the action.
The Kansas City Chiefs kicked things off by beating the Miami Dolphins in Germany in what was a clash between AFC titans and the fourth of five international games slated for the 2023 season — and first contest all-time in Frankfurt.
C.J. Stroud strengthened his Rookie of the Year case with 470 yards and 5 TD in the Texans' win over Tampa Bay, setting the NFL single-game rookie record.
The afternoon slate was highlighted by one of the games of the year as the Philadelphia Eagles edged the Dallas Cowboys on FOX. The Cincinnati Bengals continued their winning against AFC-rival Buffalo to close things out on Sunday Night Football.
Here are the highlights!
FINAL: Cincinnati Bengals 24, Buffalo Bills 18
Perfect opening drive
No biggie, just more excellence from Joe Burrow. He went six-of-six for 65 yards on his opening drive, capping it with this dot to Irv Smith Jr.
Allen answers!
Buffalo had an effortless response for Cincy, as Josh Allen completed five of six passes for 83 yards before freezing a Bengals defender on this nifty fake and waltzing into the end zone.
Mixon's turn
It was touchdowns galore in the first quarter, as Cincy responded with an 11-play, 69-yard drive to take a 14-7 lead.
Ruling the jungle
The Bengals got another great chance to make something happen in plus territory when Cam Taylor-Britt went sky-high to pick off Allen.
Paint the zone red
The Bengals continued to make it look easy near the second quarter's close, as Burrow tossed the second TD of the night over the middle.
Big turnover!
Cincinnati got aggressive late in the third, and Buffalo's defense countered in a big way, stifling the Bengals' fourth-down attempt to regain possession.
Lost it!
On a drive that looked incredibly promising for Buffalo, Nick Scott came up with a pivotal play to force this fumble, and scoop it up.
Look for Diggs!
Josh Allen. Stefon Diggs. Like clockwork. The two helped Buffalo come with a TD on this nice pitch-and-catch. They hooked up again to convert the two-point conversion.
Mixon 'em up
Beat Von Miller one-on-one. That was Joe Mixon's task to win the game for Cincinnati, and he accepted it with grace, hitting the future Hall of Famer with a tough juke move to seal it for his squad.
FINAL: Philadelphia Eagles 28, Dallas Cowboys 23
Soaring in
After Dallas went three-and-out to open the game, Philadelphia put together a 13-play touchdown drive, ending with Kenneth Gainwell running in a 12-yard score.
Cowboys respond
On the eighth play of the ensuing drive, Dak Prescott hit tight end Jake Ferguson, who got into the end zone for a 4-yard score.
Lead change!
Dallas took the lead in the second quarter (just the second time a lead has changed in a Cowboys game all season) when Prescott found former USFL MVP KaVontae Turpin in the end zone on the zig route.
Tush push!
You know what to expect when it comes to the Eagles and short-yard situations, and they went back to their bread and butter to tie things at 14 in the second.
Hurts slow to get up
As the Eagles pushed for a score before halftime, Jalen Hurts came up gimping after taking a hit to his knee from Demarcus Lawrence.
Trading TDs
Philly kept the scoring trend going, as Hurts showed he was okay on this deep shot to DeVonta Smith to put the Eagles up 21-17 up.
Brown again!
A.J. Brown has been making big plays all season. And he got into the end zone for the first time late in the third quarter on this clever play design, extending the Eagles' lead to 11.
Dallas is back!
After forcing Philly to punt from its end own zone, Dallas went 36 yards in seven plays to inch closer, as Prescott hooked up with Jalen Tolbert on this scramble drill for six.
Prescott was unable to break through on his two-point try, and Dallas remained down by five.
What. A. Stop.
After forcing Philly to punt with just under a minute left, the Cowboys began their game-winning attempt at their own 14-yard line. Thanks to a few Eagles penalties, they were in the red zone with under 10 seconds to play, but CeeDee Lamb was kept out of the end zone thanks to some crisp gang-tackling by Philly's secondary.
FINAL: Indianapolis Colts 27, Carolina Panthers 13
Colts strike
Colts quarterback Gardner Minshew got the ball out to running back Jonathan Taylor, who sliced and diced his way into the end zone for a 10-yard score. Indianapolis led 10-0.
Take it to the house
What a play by Kenny Moore II! He hawked this pass attempt and took it back 49 yards for the score.
Chark week
Bryce Young shook off the INT in a major way, finding DJ Chark in the red zone on a flat route to trim the Colts' lead.
One Moore!
Make that TWO pick-sixes for Moore II! Moore picked off Young for the second time, turning on running back mode as he bolted to the end zone again.
Picked again
Another Colt entered the interception column, as Segun Olubi collected the first INT of his career.
FINAL: Las Vegas Raiders 30, New York Giants 6
Raiders strike first
New York went three-and-out to open the game, but Las Vegas fared the opposite on its first drive. On the sixth play of the drive, wide receiver Jakobi Meyers got the call on the run and went 17 yards for the touchdown.
Jones injured
Daniel Jones limped off the field after his knee buckled as he tried to plant. He was evaluated off the field, while backup QB Tommy DeVito came in to replace him.
Double the lead
Josh Jacobs helped the Raiders take a two-score advantage on this short rush in the second quarter.
Robertson picks it!
The Raiders preserved their shutout, cutting off a deep pass attempt courtesy of this leaping grab by Amik Robertson.
Spitting image
Jacobs and the Raiders looked incredibly sharp in their first half without Josh McDaniels, and the Raiders star running back punched a second ticket to the end zone on a similar short-yard carry.
Have a day!
It wasn't just the offense that was balling. The defense earned its first takeaway on this tip interception from Nate Hobbs.
Open for six
DeVito's first career TD pass came to Wan'Dale Robinson in the third quarter.
FINAL: Green Bay Packers 20, Los Angeles Rams 3
Matthew Stafford OUT
Brett Rypien got the start at quarterback for the Rams in place of Stafford (thumb).
Power football
Seven plays after the Packers recovered a Rypien fumble, Aaron Jones ran in a 3-yard touchdown.
Rams ball?!?!
On the first play of the second half, Packers quarterback Jordan Love hit wide receiver Dontayvion Wicks, who reached for the first down but then fumbled the ball near the sideline and Rams defensive back Ahkello Witherspoon recovered the loose ball in bounds.
Packers take control
Love found an open Luke Musgrave in the middle of the field, and the tight end thundered into the end zone for a 20-yard score. The Packers led 20-3.
FINAL: Minnesota Vikings 31, Atlanta Falcons 28
Jaren Hall OUT
Hall left the game for the Vikings with a concussion and was ruled out. Joshua Dobbs entered the game at quarterback.
Making it happen
Two plays after Dobbs scrambled for a first down on third-and-10, as shown below, the quarterback hit Alexander Mattison for a Vikings touchdown. Minnesota trailed 11-10.
60-yard dash
Falcons quarterback Taylor Heinicke got the ball out to tight end Jonnu Smith, who took off down the sideline for a 60-yard touchdown.
Tie game!
On the sixth play of the ensuing possession, Dobbs ran in an 18-yard touchdown for the Vikings, who then converted a two-point attempt to tie the game at 21 apiece.
Falcons retake lead
On the 13th play of the drive, Falcons running back Tyler Allgeier powered in a go-ahead, 5-yard score.
Vikings get it back!
Three plays after Dobbs scrambled for 22 yards, the quarterback hit wide receiver Brandon Powell for a go-ahead, 7-yard Vikings touchdown with 22 seconds remaining in the fourth quarter.
FINAL: Washington Commanders 20, New England Patriots 17
Run around 'em
Early in the second quarter, Brian Robinson ran in a 9-yard score for the Commanders, giving them a 10-0 lead.
Pats capitalize
Three plays after the Patriots recovered a Robinson fumble, Mac Jones hit tight end Hunter Henry for a 14-yard touchdown, getting the Patriots on the board.
Later!
Rhamondre Stevenson took off for a 64-yard rushing touchdown, giving the Patriots the lead.
A dime!
Howell threw it up for wide receiver Jahan Dotson, who came down with the contested 33-yard touchdown. Washington then got a field goal on its next drive, taking a 20-17 lead.
Commanders close it out
Commanders defensive back Jartavius Martin intercepted Jones in the closing moments. Washington then took a knee to end the game.
FINAL: Houston Texans 39, Tampa Bay Buccaneers 37
Rip it
Texans quarterback C.J. Stroud hit Nico Collins in the red zone, and the wide receiver got into the end zone for a 14-yard score.
TB TD
Tampa Bay took the lead late in the first quarter when Baker Mayfield hit tight end Cade Otton for a 3-yard score.
Walk it in
Rachaad White ran in a goal-line score for the Buccaneers, giving them a two-score lead.
It keeps you running
On the first play of Houston's first drive of the second half, Stroud found wide receiver Noah Brown, who ran down the sideline for a 75-yard touchdown. That said, Texans kicker Ka'imi Fairbairn suffered an injury and didn't return, forcing them to unsuccessfully attempt a two-point conversion.
Rookie connection
After Tampa Bay put its second field goal of the second half on the board, Stroud hit wide receiver Tank Dell in the back of the end zone for a 29-yard Houston score. That said, the Texans failed a two-point attempt.
Lead change
With Fairbairn still out, Houston went for it on fourth-and-goal from the 9-yard line, but Stroud hooked up with tight end Dalton Schultz for a touchdown. Then Stroud snuck in a two-point attempt. The Texans led 30-23.
HUGE pass sets up TD
Mayfield hit wide receiver Mike Evans for a 53-yard completion. Two plays later, White ran in a game-tying, goal-line score for the Buccaneers.
Running back field goal!
Houston brought running back Dare Ogunbowale out to attempt a 29-yard field goal, and he drilled it.
Bucs take the lead!
Mayfield hit Otton for a contested, go-ahead, 14-yard touchdown for the Buccaneers with 46 seconds remaining in the fourth quarter.
TEXANS WIN!!
One play after Stroud hit Dell for a 26-yard completion, the two hooked up for a game-winning, 15-yard touchdown with six seconds remaining in the fourth quarter.
FINAL: New Orleans Saints 24, Chicago Bears 17
That's mine
Bears quarterback Tyson Bagent threw it up for Cole Kmet, and the tight end reached out for a tremendous 18-yard touchdown.
Saints tie it
Ten plays after the Saints intercepted Bagent, Derek Carr hit wide receiver Chris Olave for an 8-yard touchdown.
They do it again
Bagent hit Kmet in stride near the pylon for their second touchdown connection. This time, it was a 9-yard score for the Bears.
Saints strike back
Carr hit Taysom Hall for a 2-yard score, evening up the score at 14 apiece.
Taysom throws one
After catching a touchdown earlier in the game, Hill hit tight end Juwan Johnson in the back of the end zone for a 3-yard touchdown, giving the Saints the lead, which they'd ultimately preserve.
FINAL: Baltimore Ravens 37, Seattle Seahawks 3
Ravens strike first
Baltimore broke the ice early in the second quarter when Gus Edwards ran in a 4-yard score.
Just give it to Gus
Edwards ran in another score late in the second quarter, giving the Ravens a 14-0 lead. It was his fifth rushing touchdown in six quarters.
Running away with it
After forcing a second consecutive Seattle three-and-out, Baltimore took a 30-3 lead when Keaton Mitchell ran through the defense for a 40-yard touchdown.
OBJ finds the end zone
Beckham reeled in his first touchdown of the season midway through the fourth quarter for the Ravens.
FINAL: Cleveland Browns 27, Arizona Cardinals 0
Stay on it!
Eleven plays after the Browns intercepted Clayton Tune, Deshaun Watson threw a pass off a defender, but it bounced into the hands of wide receiver Amari Cooper for an 11-yard touchdown. Cleveland led 10-0.
Browns capitalize
Three plays after the Browns recovered a Tune fumble, Watson hit tight end David Njoku for a 5-yard touchdown. Cleveland led 20-0.
FINAL: Kansas City Chiefs 21, Miami Dolphins 14
What was that?
That was fast!
Patrick Mahomes and the Chiefs roared down the field to begin the game, throwing for 71 yards on the drive. On the seventh play of the opening possession, Mahomes got the ball out to wide receiver Rashee Rice, who ran in an 11-yard touchdown.
KC TD
Late in the second quarter, Kansas City put together a 13-play, 95-yard touchdown drive. It culminated with Mahomes hitting running back Jerick McKinnon, who thundered into the end zone for a 17-yard score.
DISASTER!
Dolphins wide receiver Tyreek Hill's reception was stuffed by Chiefs cornerback Trent McDuffie, who stripped the ball from Hill. Safety Mike Edwards then recovered the loose ball and later lateraled it to Bryan Cook, who ran it back for a Chiefs touchdown. Kansas City led 21-0 at halftime.
Life!
The Dolphins got on the board late in the third quarter when Tagovailoa threw a 31-yard touchdown pass to wide receiver Cedrick Wilson Jr.
Dolphins capitalize
Four plays after the Dolphins forced and recovered a Mahomes fumble, Raheem Mostert ran in a 13-yard score, pulling them to within one score.
Bad snap ends it
Miami got the ball into Kansas City territory in the final minutes, but it was unable to even up the score.
[Do you want more great stories delivered right to you? Here's how you can create or log in to your FOX Sports account, follow your favorite leagues, teams and players and receive a personalized newsletter in your inbox daily.]
FOLLOW
Follow your favorites to personalize your FOX Sports experience
---
NFL trending



2023 NFL Defense Rankings: Team Pass and Rush Stats

Bears, Montez Sweat agree to 4-year, $105M extension

Cowboys-Eagles preview: Analysis, predictions on the weekend's best NFL game




Jets QB Aaron Rodgers at Breeders' Cup: 'The goal for me is to come back this year'

'Bear Bets': The Group Chat's favorite bets for Cowboys-Eagles, Dolphins-Chiefs

Kansas City Chiefs vs. Miami Dolphins: Prediction, odds, picks




Chiefs' Travis Kelce: We have 'every piece' to be great

NFL Week 9 odds, predictions, best bets, including Chiefs, Bengals to win big

2023 Top 10 NFL quarterbacks: Ranking the best QBs after Patrick Mahomes
---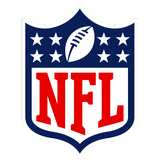 Get more from National Football League Follow your favorites to get information about games, news and more
---