NFL Week 9 top viral moments: Reaction to Cowboys-Eagles finish, C.J. Stroud, Chiefs, more
The halfway point of the NFL season arrives with a Week 9 slate full of top-tier matchups!
First, the Chiefs' defense continued to excel as they beat the Dolphins 21-14 in Germany, prompting social media to marvel at Kansas City's new strength.
In the early window, the Ravens made a statement against the Seahawks while C.J. Stroud set rookie records and Josh Dobbs stunned everyone in leading the Texans and Vikings, respectively, to thrilling victories.
Later, the Eagles just barely hung on against the Cowboys, surviving a last-minute Dallas drive aided by several costly defensive penalties to win 28-23.
The NFL world was buzzing over those epic finishes and much more!
Here are the top moments that captured the attention of social media on Sunday!
Dallas Cowboys at Philadelphia Eagles
Pregame scene… including a wedding?!?
There is always something in the air when the Cowboys and Eagles face off, and apparently that something is love for one group of Eagles fans.
Meanwhile, neither team needed a reminder of how important this game is.
[Related: Cowboys' Micah Parsons ahead of Eagles game: 'I'm going to take their stripes']
Good start for Philly!
The Eagles forced a three-and-out then marched down the field to the end zone on their own opening drive.
Dallas responds!
The Cowboys got their own fourth-down conversion on a fade to CeeDee Lamb and made it count as well with a touchdown to tie the game.
Turpin time!
Cowboys wide receiver and former USFL MVP Kavontae Turpin's drive: Long kickoff return, several minutes in the injury tent, comes right back out to catch a go-ahead touchdown.
Back and forth!
It's the Eagles' turn to tie things up after a D'Andre Swift fumble was overturned on replay — and the Brotherly Shove made its return to the goal line.
Rivalry getting fierce!
Ex-USFL champ sets rookie record!
Cowboys rookie kicker Brandon Aubrey, a 2023 USFL champion with the Birmingham Stallions, has now made NFL history with 19 straight made field goals without a miss to begin his career thanks to his kick that gave the Cowboys the lead at the end of the first half.
Jalen not-too-Hurt(s)!
After seemingly injuring his knee at the end of the first half, Jalen Hurts responded by leading the Eagles on a touchdown drive to take the lead, capped off by a perfect throw to DeVonta Smith.
Was this pass interference?
Social media had some thoughts on this drive-extending penalty from Stephon Gilmore.
Eagles flexing!
Philadelphia cashed in with an A.J. Brown touchdown to go up by 11, punctuated by an alley-oop celebration from Brown and DeVonta Smith.
HUGE stop from Eagles
Cowboys tight end Luke Schoonmaker ended up just out of the end zone on fourth down, providing Philadelphia with a huge stop.
Cowboys back in it!
Dallas got the ball right back and this time does not miss the end zone, then forced another three-and-out from Philadelphia.
However, Prescott stepped out of bounds on the ensuing two-point conversion try, so Dallas would need a touchdown to win.
WHAT A FINISH
Dallas came oh-so-close to tying the game, but Philadelphia hung on to stay in the driver's seat in the NFC.
Earlier:
Kansas City Chiefs 21, Miami Dolphins 14
The Chiefs' defense is legit … but are the Dolphins?
Social media reacted to Kansas City's ability to stifle Miami even after the Chiefs' offense went cold in the second half.
Showing love!
Chiefs running back Isiah Pacheco signed autographs for several fans, while Patrick Mahomes linked up with soccer star Antoine Greizmann.
Tampa Bay Buccaneers at Houston Texans (1 p.m. ET)
Hometown pride!
Houston native Mike Evans wore an Astros jersey as he headed near his hometown of Galveston to play the Texans.
New kicker?
The Texans had to go to their backup placekicker — running back Dare Ogunbowale.
The kick is good!
Dare Ogunbowale nailed his first field-goal attempt to give the Texans a late lead in the fourth, and social media loved it.
C.J. Stroud makes his rookie of the year case in a THRILLER
Los Angeles Rams at Green Bay Packers (1 p.m. ET, FOX)
Look good, play good!
Aaron Jones got handed some cool-looking shades after an early touchdown.
Low-scoring affair in Green Bay
Simone Biles, football expert
The U.S. gymnastics legend is all-in on the gridiron while watching her husband, Packers safety Jonathan Owens.
Minnesota Vikings at Atlanta Falcons (1 p.m. ET, FOX)
Vikings players show love to Kirk Cousins
While warming up for their first game after losing their star quarterback to a torn Achilles, Vikings players donned shirts honoring Cousins.
Bijan Robinson selfie!
Nobody gets access like our NFL on FOX cameras do — even when they're strapped to a football!
Back in the A!
Former Atlanta Braves World Series champion shortstop Dansby Swanson — now with the Chicago Cubs — returned to his native Atlanta to watch some Falcons football.
(Another) new team, same Josh Dobbs
After Jaren Hall exited early with a concussion, Josh Dobbs took the field — for his third different team of 2023.
THE JOSH DOBBS GAME
What an incredible performance from the new Vikings quarterback less than a week after he was acquired from the Cardinals.
Seattle Seahawks at Baltimore Ravens (1 p.m. ET)
Ravens defense DOMINATING
Seahawks quarterback Geno Smith is struggling once again as the Ravens continue to make a case as to why they should be considered an AFC heavyweight.
Ravens made a STATEMENT (and so did the Seahawks)
[Want great stories delivered right to your inbox? Create or log in to your FOX Sports account, follow leagues, teams and players to receive a personalized newsletter daily.]
---
NFL trending



2023 NFL Defense Rankings: Team Pass and Rush Stats

Bears, Montez Sweat agree to 4-year, $105M extension

Cowboys-Eagles preview: Analysis, predictions on the weekend's best NFL game




Jets QB Aaron Rodgers at Breeders' Cup: 'The goal for me is to come back this year'

'Bear Bets': The Group Chat's favorite bets for Cowboys-Eagles, Dolphins-Chiefs

Kansas City Chiefs vs. Miami Dolphins: Prediction, odds, picks




Chiefs' Travis Kelce: We have 'every piece' to be great

NFL Week 9 odds, predictions, best bets, including Chiefs, Bengals to win big

2023 Top 10 NFL quarterbacks: Ranking the best QBs after Patrick Mahomes
---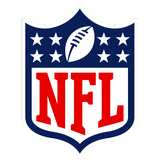 Get more from National Football League Follow your favorites to get information about games, news and more
---