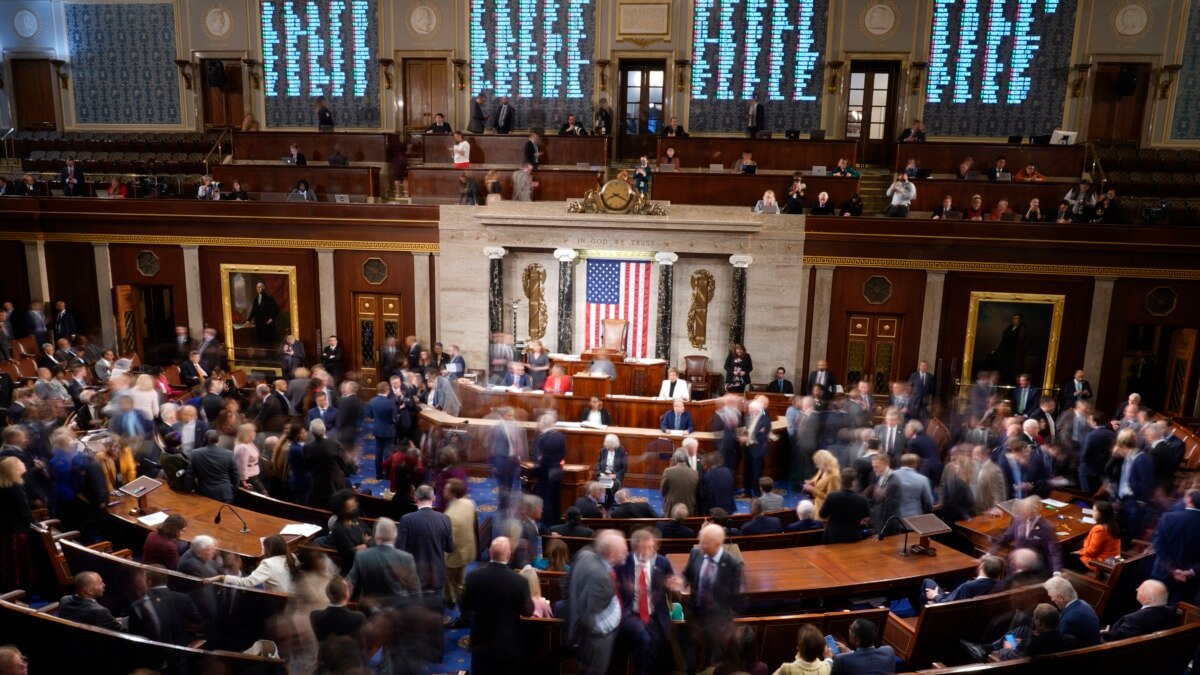 Nine U.S. Republican lawmakers in the House of Representatives – none of them well-known to the American public – announced by the Sunday deadline that they are running to become House speaker, the leader of the lower chamber of Congress.
The House has been without a speaker for nearly three weeks after a hard-right faction of eight Republicans joined with all 212 Democrats in the chamber to oust then-Speaker Kevin McCarthy.
The small group of Republicans was angered that McCarthy agreed to a government spending deal with Democratic President Joe Biden they felt was too big to avert a partial government shutdown and keep government operations funded through November 17.
Since McCarthy's ouster, House Republicans have been unsuccessful in coalescing around a replacement. They first nominated Rep. Steve Scalise of the southern state of Louisiana, McCarthy's No. 2 in the House Republican leadership, as its speaker-designate, but Scalise dropped out of the contest when he realized he could not amass the 217-vote majority he would need in a full House vote.
Republicans hold a narrow majority in the House, but such a small edge that any nominee can only afford to lose four Republican votes to other speaker candidates and still prevail.
The Republican caucus next gave its nod to Rep. Jim Jordan of the midwestern state of Ohio. Jordan is a conservative firebrand and staunch supporter of former President Donald Trump. But Jordan also failed to gain a 217-vote majority in the House, falling well short on a first vote in the full House and then losing ground on two subsequent ballots.
Then, Republican lawmakers in a secret ballot vote within their own caucus decreed that Jordan was no longer their choice for the speakership and opened the contest to anyone who wanted to run for the position.
Nine lawmakers said they are trying to win the speakership, with all of them expected to state their case at a party caucus Monday evening. If the Republicans decide on a choice, the full House could vote again Tuesday.
The nine are Jack Bergman of Michigan, Tom Emmer of Minnesota, Byron Donalds of Florida, Kevin Hern of Oklahoma, Pete Sessions of Texas, Gary Palmer of Alabama, Austin Scott of Georgia, Dan Meuser of Pennsylvania and Mike Johnson of Louisiana.
There appeared to be no overwhelming immediate favorite although Emmer, the No. 3 Republican in the House, might have a slight edge since McCarthy endorsed his candidacy.
The absence of a House speaker — second in line to the U.S. presidency if vacancies occur — has left the chamber rudderless. The House has been unable to act on any legislation, not even a widely supported resolution supporting Israel after the shocking October 7 Hamas militant attack on the Jewish state.
When the chamber resumes operations, it will have less than a month to agree on a new spending plan to again avert any partial government shutdown. The government's new fiscal year started October 1, but as is the case almost every year, lawmakers have reached few agreements on spending levels over the next 12 months for individual federal agencies.