More than six months after Northwestern began investigating allegations of hazing within its football team, and two days after announcing that coach Pat Fitzgerald had been suspended for two weeks without pay, the program remains shrouded in uncertainty even with the start of fall practices just weeks away.
The school said Friday that Fitzgerald, a onetime star player and now the Wildcats' winningest coach, was suspended after an investigation led by attorney Maggie Hickey of law firm ArentFox Schiff did not find "sufficient" evidence that the coaching staff knew about ongoing hazing — though there were "significant opportunities" to find out about it.
The next day, though, The Daily Northwestern published a story detailing allegations from a former play who described specific instances of hazing and sexual abuse. The report also indicated that Fitzgerald "may have known that hazing took place."
That led Northwestern President Michael Schill to write an open letter to the university community in which he acknowledged focusing "too much on what the report concluded (Fitzgerald) didn't know and not enough on what he should have known." Schill went on to say that he planned to speak with university leadership, members of the board of trustees and leaders of the faculty senate to determine his next steps, which could include additional punishment for Fitzgerald and his staff.
"As the head coach of one of our athletics programs," Schill wrote, "Coach Fitzgerald is not only responsible for what happens within the program but also must take great care to uphold our institutional commitment to the student experience and our priority to ensure all students — undergraduate and graduate — can thrive during their time at Northwestern.
"He failed to uphold that commitment," Schill added, "and I failed to sufficiently consider that failure in levying a sanction."
A university spokesman declined to provide any update Sunday on Schill's plans or discussions that may have occurred.
The school first learned of the hazing allegations in late 2022, and the former player who brought the complaint spoke to investigators earlier this year as part of a six-month probe launched by the university. The report concluded the claims could be "largely supported by the evidence" but could not determine whether the coaching staff was aware of the incidents.
Along with Fitzgerald's two-week suspension, the university said preseason football camps in Wisconsin would be discontinued; the locker room would be monitored by an official outside the purview of the coaching staff; the school would create an online tool for anonymously reporting hazing; coaches, staff and athletes would be required to take anti-hazing training; and the university would form a working group to report on policy, culture, training and enforcement.
"We respect the courage of the individuals who came forward to make us aware of the issue, and we vow to do our part to create a more positive environment moving forward," Northwestern athletic director Derrick Gragg said in a statement Friday.
Northwestern is only the latest school forced to confront hazing within its athletic programs.
Last month, two former New Mexico State basketball players agreed to an $8 million settlement with the university after filing a lawsuit in April alleging they were sexually assaulted by teammates. The lawsuit was filed two months after one of the players brought his allegations to campus police, which ultimately led to the cancelation of the remainder of the season.
Then-Aggies coach Greg Heiar, who was fired in February, was recently hired to coach Mineral Area College in Missouri.
Also last month, Harvard women's hockey coach Katey Stone announced her retirement months after The Boston Globe published a report detailing multiple instances of verbal abuse, hazing and pressure to return prematurely from injuries. Stone had led the Crimson for nearly three decades and made four national title games while winning the 1999 championship.
Fitzgerald, who starred for Northwestern in the 1990s and was inducted into the College Football Hall of Fame in 2008, was hired to coach his alma mater in 2006 after the sudden death of then-coach Randy Walker. Fitzgerald has led the Wildcats to 110 wins over 17 seasons, including 10 trips to the bowl games, and five times they have finished in the final AP Top 25 poll.
Many current and former players rushed to Fitzgerald's defense after suspension was announced.
Wildcats quarterback Ryan Hilinski tweeted: "When it comes to being a man I admire and respect, Coach Fitz has always been that man for me in my time at Northwestern! He always offers an ear when I need to talk and a hand whenever I need help up! I've got his back like he always has had ours."
Former quarterback Trevor Siemian, now with the Cincinnati Bengals, tweeted: "Fitz emphasized integrity, sacrificing for others, respect, and accountability. These are values that I strive to uphold now as a husband and father. While I won't speak for anyone else, I can say that my experience at NU did not reflect what I read in the Daily Northwestern."
A letter circulated on social media, signed by "The ENTIRE Northwestern Football Team" but without disclosing any authors, said that "throughout his tenure, Coach Fitzgerald has consistently prioritized the well-being and development of his players, and we stand behind him in his unwavering commitment to our team."
The Wildcats, who went 1-11 last season, open the coming season Sept. 3 at Rutgers.
Reporting by The Associated Press.
FOLLOW
Follow your favorites to personalize your FOX Sports experience
---
COLLEGE FOOTBALL trending
---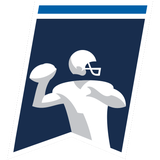 Get more from College Football Follow your favorites to get information about games, news and more
---