Ohio State's methods have changed, but the results are the same, and that's OK

Laken Litman
College Football & Soccer Analyst
COLUMBUS, Ohio — Say what you will about Ohio State. Maybe it's a jab at their toughness or physicality. Maybe it's something about the Buckeyes' recent record against Michigan. Maybe you're wondering why this team isn't blowing out opponents by double digits like it used to.
But one thing this team is proving this season is that it can win a close game — or two — when everything is on the line in the fourth quarter.
[Pretty or not, Ohio State did what it had to do to beat Penn State]
On Saturday, in front of 105,506 roaring fans all dressed in scarlet red, Ohio State beat Penn State for the seventh straight time. This one was by a score of 20-12.
The No. 3 Buckeyes remain unbeaten with a 7-0 record, and they undoubtedly have the best résumé in college football right now with two top-10 wins. The first came three games ago in South Bend, when first-year starting quarterback Kyle McCord led his offense on a game-winning 65-yard drive in 66 seconds to beat Notre Dame. The second came against a Penn State team that had been billed as having the most talented roster in the James Franklin era. The Nittany Lions entered with the country's best defense, statistically, and with an unrelenting desire to beat their Big Ten East rival for the first time in a long time.
"We come out of this game thinking we probably should have won the game by a few touchdowns at least," Ohio State coach Ryan Day said afterward. "This is a top-10 win. If you had said you're gonna beat Penn State today 20-12, you know, where do I sign up?"
The Buckeyes offense was stuck in the mud most of the day, due in part to the absence of injured playmakers like running back TreVeyon Henderson and wide receiver Emeka Egbuka. McCord showed improvement but didn't have his best day, going 22 of 35 for 286 yards with a touchdown. The running game — OSU rushed for a total of 79 yards — wasn't on. In the third quarter, the Buckeyes failed to punch in what should have been an easy touchdown on fourth-and-goal from the 2-yard line.
"That would have been a huge difference-maker," Day said. "But you know, overall, [our offense] wasn't good enough."
What Ohio State's win means for the Buckeyes moving forward
Ohio State led by a narrow 10-6 margin to start the fourth quarter. That's when the do-or-die mentality kicked in. Defensive end JT Tuimoloau, who has established himself as a force to be reckoned with, had a sack and broke up a pass on fourth down to keep things rolling. McCord connected with superstar receiver Marvin Harrison Jr. on a drag route that he turned into an 18-yard touchdown dagger. Penn State, which went 2-of-19 on third and fourth down, did finally find the end zone, but by that point, it was too late.
"When someone needs to make a play — whether that's me putting the ball in a one-on-one situation where [the receiver] has to go up and make a catch or a lineman making a good block up front — whatever it is, I feel like the guys have responded every single time," McCord said, explaining how Ohio State has been able to come up in the clutch.
"Obviously we would like to get that going early on. But I would much rather be a team to start slow and finish really well than vice versa. I think we just need to keep building on that and ask ourselves, 'How can we do that earlier in the game?'"
At this point in the season, the Buckeyes have come to terms with the fact that their personality is not the same as previous successful teams. And that's OK.
"We're more battle-tested compared to teams of the past," Harrison Jr. said. "We want to score 60 points, [win] 60-0 every game, but obviously that's not the case. We're a team that's going to fight until the end. That's just kind of our mindset."
Postgame Interview with Ryan Day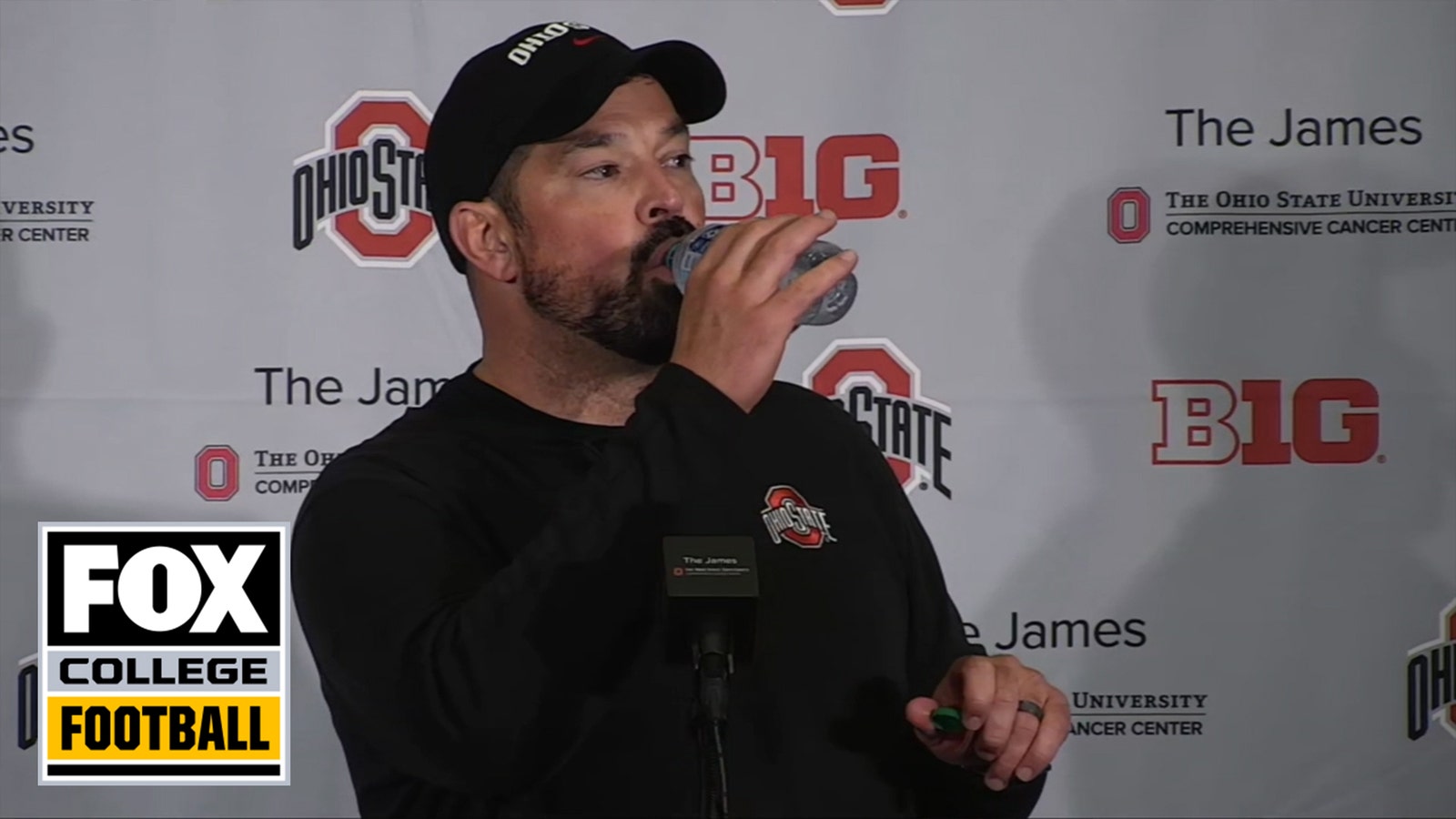 That's helpful when you have a superstar like Harrison Jr., who made 11 catches for 10 first downs and 162 yards plus a touchdown against a pass defense that had been limiting opponents to 121.2 yards per game. He made pivotal plays – his 12-yard catch on third down in the second quarter that set up the Buckeyes' first touchdown, and the 18-yard catch-and-run to score the second and essentially close out the game in the fourth quarter. He demanded the attention of Penn State's safeties and drew double coverage that allowed teammates like Cade Stover (four catches for 70 yards) and Carnell Tate (three catches for 21 yards) to make plays, too.
"I've said this before, and I'll say it again: There's not a matchup in the country when Marvin is one-on-one that I don't like," said McCord, who also played with Harrison Jr. in high school.
Day, an offensive nut, is coming to terms with the fact that this year, his defense may have to carry the load sometimes. Defensive coordinator Jim Knowles' unit held Penn State's offense to 240 yards on 3.5 yards per play and 15 first downs. Drew Allar looked out of sync and flustered in his first true test as Penn State's starting quarterback. He went 10-of-28 for 118 yards with one touchdown and was sacked four times. The Nittany Lions went 2-of-19 on third and fourth down and its first trip inside the red zone was in the waning moments when the game was already out of reach.
Highlights: Watch all the big plays from Ohio State vs. Penn State
"Unbelievable job," Day said of his defense, which was missing its top cornerback Denzel Burke due to an injury he sustained last week vs. Purdue. "If we could play like this, then that is championship-level defense. If we can keep growing as a team, then we'll be tough to beat here down the road."
[Do you want more great stories delivered right to you? Here's how you can create or log in to your FOX Sports account, follow your favorite leagues, teams and players and receive a personalized newsletter in your inbox daily.]
Ohio State knows it must improve if it's going to beat Michigan on Nov. 25. It has to get healthy, build the running game and be more explosive. But for now, being able to win close games is what has the Buckeyes feeling confident as it stares down the second half of the season.
"I don't know if anyone has a better résumé right now," McCord said. "But that doesn't mean anything if we don't continue to win, continue to stack these games. As long as we keep winning, everything else will take care of itself."
Laken Litman covers college football, college basketball and soccer for FOX Sports. She previously wrote for Sports Illustrated, USA Today and The Indianapolis Star. She is the author of "Strong Like a Woman," published in spring 2022 to mark the 50th anniversary of Title IX. Follow her on Twitter at @LakenLitman.
---
COLLEGE FOOTBALL trending
---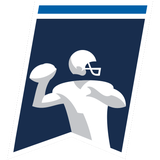 Get more from College Football Follow your favorites to get information about games, news and more
---