Ollie Gordon II ran for 137 yards and two touchdowns, and No. 22 Oklahoma State defeated No. 9 Oklahoma 27-24 on Saturday in the last Bedlam rivalry game before Oklahoma leaves the Big 12 for the SEC next year.
Gordon, who entered the day as the nation's leading rusher, had a career-high 33 carries. It was his sixth straight game rushing for at least 100 yards.
The game was about more than bragging rights — both teams started the day as part of a five-way tie for the conference lead.
Alan Bowman passed for 334 yards, Rashod Owens had career highs of 10 catches for 136 yards and Brennan Presley caught eight passes for 97 yards for the Cowboys (7-2, 5-1).
Dillon Gabriel passed for 344 yards, Drake Stoops had career highs of 12 catches for 134 yards and Gavin Sawchuk ran for a career-high 111 yards and a score for the Sooners (7-2, 4-2).
The crowd chanted Gordon's name before he broke loose for a 20-yard touchdown run on the game's opening drive.
Sawchuk answered with a 64-yard touchdown run on the third play of Oklahoma's opening drive, and the game was tied.
Bowman's 13-yard touchdown run on the first play of the second quarter put Oklahoma State up 14-7, and a field goal by Alex Hale five minutes later made it 17-7.
Stoops' 6-yard touchdown reception cut Oklahoma State's lead to 17-14, a score that held up until halftime. It was the first time Oklahoma trailed at the break this season.
Tawee Walker took off for a 23-yard touchdown run on his first carry of the game to put the Sooners up 21-17 in the third.
Gordon looked to throw early in the fourth quarter, but he floated a ball toward Owens and threw it short. Oklahoma's Billy Bowman picked it off and ran it back 39 yards to the Oklahoma 44.
Oklahoma couldn't take advantage, and Gordon made up for his mistake. His 1-yard touchdown run put the Cowboys up 24-21 with 7:59 remaining.
Oklahoma had a low snap on the first play on the next drive, and Gabriel couldn't get a handle on it. Oklahoma State's Kody Walterscheid recovered at the Oklahoma 20, and Hale's 34-yard field goal put the Cowboys up 27-21.
Oklahoma's Zach Schmit made a 36-yard field goal to cut the margin to three with 4:48 to go. The Sooners got the ball back one more time, down 27-24, but only made it to midfield before turning the ball over on downs.
Each of the Sooners' past four games have been decided by five points or fewer. They won the first two, against Texas and Central Florida. They have lost the past two and now may need to reset their goals.
The Cowboys continued to find ways to take advantage of teams overloading to stop Gordon. Bowman passed for a season-high yardage total, and the Cowboys finished with 480 total yards.
Oklahoma hosts West Virginia next week while Oklahoma State visits UCF.
Reporting by The Associated Press.
Klatt:
---
COLLEGE FOOTBALL trending
---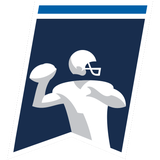 Get more from College Football Follow your favorites to get information about games, news and more
---