The storylines are plentiful heading into Saturday's "Big Noon Saturday" showdown between Big Ten East rivals Penn State and Ohio State.
Can the No. 7 Nittany Lions end years of disappointment and finally prove they're a truly elite team capable of reaching the College Football Playoff?
Can Drew Allar guide his team to victory on the big stage in Columbus, where Penn State hasn't won since 2011?
Can the No. 3 Buckeyes show that they've overcome their woes on the offensive line, not to mention a host of injuries, and show the consistent dominance we're used to seeing from Ryan Day's program?
And can Marvin Harrison Jr. dominate the best defense he's faced this season?
"I feel really good about the team," Allar said this week. "I think we've done a great job of improving our process each week and just focusing on ourselves and correcting the mistakes we've made so far. We've just got to keep building on that."
FOX Sports college football experts Michael Cohen, RJ Young, Bryan Fischer and Laken Litman share what they'll be looking for in this game, plus a host of other great Week 8 matchups on Saturday.
No. 7 Penn State at No. 3 Ohio State (Noon ET on FOX and the FOX Sports app)
Laken Litman: This is a huge opportunity for James Franklin and Penn State to take control of the Big Ten East.
Ohio State has won six straight and nine of the last 10. Last year, the Buckeyes led 16-14 heading into the fourth quarter. The two teams combined to score 45 points in those final moments and OSU came out on top thanks to a career performance from defensive end JT Tuimoloau, who had a strip sack and an interception returned for a touchdown to help his team clinch a 44-31 win.
This time, though, Penn State is arguably the more talented team. It has the nation's top-ranked defense — a unit that is limiting opponents to 193.7 total yards per game, has allowed just five rushing touchdowns and is averaging 4.5 sacks per game. This week Ryan Day described Penn State's edge rushers Adisa Isaac and Chop Robinson as "twitchy, very quick" and "NFL players for sure."
Both teams have first-starting quarterbacks — Ohio State has Kyle McCord who is from Philadelphia, and Penn State has Allar, who is from Medina, Ohio (just outside of Cleveland). McCord may be more battle-tested (game-winning drive vs. Notre Dame), but he could be without some of his top playmakers as the Buckeyes are dealing with quite a few high-profile injuries. The IR list currently includes star receiver Emeka Egbuka, as well as running backs TreVeyon Henderson, Miyan Williams and Chip Trayanum. Day said earlier this week that he's hopeful those players will return for Saturday.
While this matchup's history has favored the Buckeyes, Saturday could be the Nittany Lions' time. They have the right pieces in place and face a banged-up opponent. Can Penn State take advantage and win a close game?
Michael Cohen: One of the most fascinating storylines in what could be the biggest game of the college football season thus far is the tremendous amount of pressure on both head coaches — albeit for significantly different reasons given the recent history of their respective programs.
For Franklin, who is navigating his 10th season with the Nittany Lions, this week's game is all about the chance to finally break through, to prove that the Big Ten is ruled by a triumvirate rather than the proverbial diarchy of Ohio State and Michigan. After guiding Penn State to an unexpected Big Ten Championship in 2016, Franklin struggled to parlay his success into anything more than the kind of good, solid results that earned him multiple contract extensions but left his team a tier below its aforementioned rivals. Franklin is tied with Iowa head coach Kirk Ferentz for the most wins without a College Football Playoff appearance — 84 — since the format was introduced in 2014. He owns a 3-15 record against top-10 opponents at Penn State. But this is the most talented team Franklin has ever assembled, so if not now, then when?
For Day, who is halfway through Year 5 at Ohio State, Saturday's showdown with Penn State is about living up to the incredibly lofty expectations of a fan base that grumbles about anything less than an undefeated season. Day is 51-6 since taking over the Buckeyes for a winning percentage of .895, the best among active head coaches. He's won 49 of 50 games outside the College Football Playoff and against opponents not named Michigan. But there's a realistic chance that Ohio State could fall to the Wolverines again this season for a third consecutive defeat in the rivalry game, which hasn't happened since 1995-97, and frustration among fans would approach toxicity. Imagine the discourse if Day loses to Penn State this weekend and enters the regular season finale with an already blemished record. He needs a positive result on Saturday.
RJ Young: As I wrote Wednesday, the Buckeyes must stem that PSU offensive line and stop Nick Singleton or Kaytron Allen from gashing you for two bills like Michigan did right there at the house where mama stay? They're combining for 121 a game on the ground and nine rush TDs.
Does Penn State have a man who can buckle Marvin Harrison Jr. into the child's seat? The Martian is on pace to catch 60 for 1,200 with 10 TDs. Like OU-Texas, and Oregon-Washington, this is a CFP play-in game: Whoever wins this one is the match for Michigan and Big Ten supremacy — and will be a top-5 team.
Ohio State vs. Penn State: Can Nittany Lions pull off the upset?
Bryan Fischer: This feels like a huge midseason game in which you really have no idea how good either team is. Ohio State has been tested in that road victory over Notre Dame, but the eye test confirms this isn't the Buckeyes team we're used to seeing pile up the turnovers on defense and gaining big chunk plays on offense. Penn State thumped Iowa but otherwise has had an easy path.
Given that this contest features the two best defenses in terms of yards per play allowed (PSU: 3.4 YPP; OSU 4.0 YPP), it feels like a game that will be won or lost up front along the offensive line and, naturally, at quarterback between a pair of still inexperienced signal-callers. The Nittany Lions have a future first-rounder at left tackle and a veteran group up front but really haven't taken on anybody of the caliber of Tuimoloau and Jack Sawyer. Just how much pressure will that latter pair be able to get on Allar? If the line can give the QB some time, he's a precision passer on short and intermediate routes and can help Penn State move the ball down the field.
I'm less convinced the Buckeyes are capable of holding up to the relentless pressure in the trenches, because that's been one big area where the team has struggled. The running back group is a revolving door right now, and even if Henderson and Williams wind up playing, it's still going to be in McCord's hands. He's played better the last few games (65% passing, 11 TDs, 0 INTs) but it looks like he's still a tick slow in processing where to go with the ball if Harrison isn't completely open — something that can lead to turnovers or sacks against a PSU defense like this.
Either way, this has all the makings of a contest where momentum flips three different times each quarter. Thrown in the incredible atmosphere at the Horseshoe and the first of these Big Ten East round-robin games on Big Noon Saturday is going to be fantastic.
What is the bigger picture for Penn State, Ohio State in the Big Ten?
No. 17 Tennessee at No. 11 Alabama (3:30 p.m. ET)
Michael: Fans will remember last year's meeting between sixth-ranked Tennessee and third-ranked Alabama as arguably the most thrilling game of the college football season: a 52-49 triumph by the Volunteers that snapped a 15-game losing streak to the Crimson Tide courtesy of a 40-yard field goal as time expired. Quarterback Hendon Hooker, an eventual third-round pick by the Detroit Lions, threw for 385 yards and five touchdowns. Wide receiver Jalin Hyatt, an eventual third-round pick by the New York Giants, hauled in six passes for 207 yards and a school-record five touchdowns.
With the two best weapons from his passing attack gone to the NFL, head coach Josh Heupel has transformed the Volunteers into one of the nation's best rushing teams. Tennessee ranks sixth nationally with 231.3 yards per game and sits 14th in stuff rate, which measures how often run plays are stopped at, or behind, the line of scrimmage. But it's a formula that won't be easily replicated against an Alabama run defense that has surged into gear. Since allowing 177 yards to South Florida the Crimson Tide have held three of their last four opponents to 2.8 YPC or fewer in wins over Ole Miss (56 rushing yards, 1.9 YPC); Texas A&M (67 rushing yards, 1.9 YPC) and Arkansas (100 rushing yards, 2.8 YPC).
RJ: The last time these two played, the Volunteers fans took the goalposts home. The last time Tennessee beat Bama in back-to-back years, Matt Leinart was quarterback at USC.
Ain't no Hooker or Hyatt. There's only a Joe (Milton) and a Squirrel (White). And Milton better be on his horse come Saturday because Dallas Turner is a holy terror off that edge. He leads the SEC in sacks with seven in six games.
Ain't no Bryce Young either — just another Jalen (Milroe) at QB who is capable and growing in confidence. Bama ain't lost to the same opponent in back-to-back seasons since 2015 — Ole Miss — and have reeled off five straight since their last loss.
Bryan: Nothing like the Third Saturday in October, especially when it feels like we're venturing into a zone where each side is entering a bit of a sliding doors moment.
The Vols had a memorable upset last year in Neyland that felt like it vanquished a few demons, but this year's team is nowhere close to being as good as last year's unit, especially offensively. The Tide know what kind of team they have and are leaning into that identity, which is going to be difficult to beat.
Laken: Alabama was quickly dismissed as a national title contender following its Week 2 loss to Texas. The criticisms grew louder a week later after an uninspiring close win over South Florida. Since then, the Crimson Tide has won every game — close calls and all — and controls their College Football Playoff destiny with just one loss.
That's because the defense is playing more like Bama defenses of the past, and even though Milroe is still a bit shaky, he's growing into the role.
Who will seize control in the SEC, ACC?
No. 8 Texas at Houston (4 p.m. ET on FOX)
RJ: OK, we have to talk about UH and UT. Pack a lunch.
Texas has refused to schedule Houston since their three-game series from 2000 to 2002. Y'all might not know that Houston has only played Texas out of conference five times since they first played in 1953. That's because the second time Houston played Texas in 1968 all hell broke loose after the game ended in a 20-20 tie. That Houston team also featured Elmo Wright, a Black player from Sweeney, Texas who Royal knew about but refused to sign in 1966. He turned out to be pretty good.
Texas is the last program to win a national title with an all-white team. That was 1969. Knowing that fact, you can imagine the only thing Black about the 1968 Texas Longhorns was their cleats. No. 11 Houston came within inches of whooping the No. 1-ranked Longhorns in the game. And Royal never scheduled Houston again.
Houston joined the Southwest Conference in football in 1976. Darrell K Royal quit coaching Texas at the end of the 1976 season.
UT boosters stay on Texas message boards like ticks on a bird dog, and my goodness would I like nothing more than to see what lunacy they'd post behind a pseudonym if they lost to Houston.
"The Longhorns did not put a [B]lack player on the varsity team until 1970," Asher Price wrote in his book "Earl Campbell: Yards After Contact."
" In that long, seven-year period between the regents' nod to Royal to bring on black athletes and the day he finally did — a biblical span, equal to the length of time Joseph sequestered food in the great warehouses of Egypt ahead of the seven years of famine — the beloved coach had, in some quarters, earned a reputation as a racist holdout. How much of that long stretch — a stretch that included the slighting of Elmo Wright, the speedy wide receiver from Sweeny whom Ken Dabbs brought to Royal's attention in 1966 — can be blamed on Royal and how much on the regents, boosters, and university officials remains an open question, even to the people who played for him."
Since then, Houston produced the first Black Heisman winner at quarterback in Andre Ware, and Cougar fans look for any and every opportunity to not just root against Texas but with a measure of discretion reserved for only the most hated rivals.
I expect this game to be no different.
Laken: Texas turned the ball over three times in a 34-30 loss to Oklahoma two weeks ago, and still had a chance to win. After the game, coach Steve Sarkisian said he hoped that defeat would sit with his players rather than forgetting it 24 hours later.
"I hope we kind of carry this one with us for a little bit and I hope it fuels us to be even better than we can be moving forward," Sarkisian said.
After a bye week, the Longhorns are back in action on the road at Houston, which is 11th in the conference standings. This is an excellent opportunity for Texas to get into a groove and regain any confidence that might have been lost after the Red River Rivalry. The team knows its season goals are still intact — winning the Big 12, making it to the College Football Playoff, and winning a national championship are still on the table as long as the Horns win out.
Bryan: When the 2023 schedule was announced, I guarantee you that this was the game every Houston player, coach, administrator, booster and fan circled on the calendar. While Texas may look at the Cougars as that pesky school down the road, there's some real resentment at UH after being left behind when the SWC broke up and how Texas more or less delayed their entry into the Big 12 until the latest round of conference realignment. Players who grew up wearing burnt orange hoping for that offer that never materialized have likely been awaiting a measure of revenge for years.
What kind of impact will that have on this one? Well, expect maximum effort out of the home team because it would absolutely make the program's day to send UT out with a loss — and all but guarantee Dana Holgorsen returns in 2024.
Still, this is one of the best offenses in the country against the Big 12's worst defense so for all the effort Houston is liable to give, this could be a nice "get right" spot for Steve Sarkisian's crew as they rebound from Red River.
Michael: This game should offer Texas' offense the chance to right the ship following a turnover-filled performance in a crushing loss to Oklahoma. Quarterback Quinn Ewers only threw six incompletions against the Sooners, but two of them were intercepted in his first multi-interception game of the season and just his second since joining the Longhorns. He also turned the ball over a third time on a lost fumble. Following an open date, this week's challenge should be far easier against a Houston defense ranked last in points allowed at 31.3 points per game.
No. 16 Duke at No. 4 Florida State (7:30 p.m. ET)
Laken: Florida State is one of just nine undefeated teams left in the top 25 at the midway point of the season. Could that run come to an end this weekend?
Duke is the best defense the Seminoles have faced so far — the Blue Devils are holding opponents to 9.7 points per game (fourth-best in the country) — and will be a good test for an offense led by Heisman hopeful Jordan Travis.
As for the Blue Devils, coach Mike Elko said this week that quarterback Riley Leonard is "day-to-day" but could return for the ACC showdown. Leonard is still recovering from a high ankle sprain he sustained against Notre Dame a few weeks ago. Freshman Henry Belin IV completed four of 12 passes for 107 yards with two touchdowns and an interception in last week's 24-3 win over NC State.
Bryan: The obvious thing about this game is whether Leonard ends up playing. He appears on track to play, which would be a massive boost for the Blue Devils, as the offense has been a rough watch for large stretches this year. Still, this is the top-scoring defense in the ACC taking on the 'Noles top scoring offense, and it should be a real mile marker on whether Duke has a realistic chance at the ACC title game.
Michael: This is arguably one of the most important games of the weekend as it relates to the College Football Playoff. At 5-1 overall and with a dominant victory over Clemson already on its resume, Duke might be the best team Florida State plays between now and the end of the regular season, especially if Leonard returns. Elko, a 46-year-old rising star in the profession, has built the Blue Devils into a top-20 defense, a top-20 rushing attack and a team that's tied for 20th in fewest penalties per game. But if Florida State can come away from Saturday's game with a win, there's not much standing between head coach Mike Norvell's team and an undefeated regular season.
RJ: For Duke, the ranked teams left on its schedule are No. 21 Louisville next week and No. 10 North Carolina on Nov. 11 at Carolina. You'd love to have talisman Leonard back, because Henry Belin ain't it. He completed just four of 12 with two TDs and a pick against NC State. That kind of play will get your grits cooked.
But the Duke D is long and strong. It's one of just four teams allowing 10 points or fewer. The others? Michigan, Ohio State and Penn State. Watch Tre Freeman at linebacker for the Blue Devils — a redshirt sophomore who had 15 tackles and a pick against NC State.
For FSU, this is the only game on the schedule left that features a ranked opponent. And it's at Doak Campbell. Make a statement.
No. 2 Michigan at Michigan State (7:30 p.m. ET)
Michael: Though their stadiums are separated by just 64 miles, Michigan and Michigan State are two programs that couldn't be farther apart. Game after game, week after week, the maize-and-blue juggernaut assembled by head coach Jim Harbaugh is tearing opponents apart with ruthless precision. His Wolverines have clear identities on both sides of the ball and a coaching staff that excels at extracting talent from a roster that includes just two former five-star recruits. Coaching and player development are the reasons Michigan has won 32 of its last 35 games over the last three seasons.
It's an incredible contrast from what's happening in East Lansing, where nothing about the Michigan State program is stable only two years removed from an 11-2 campaign in 2021. The Spartans are without a permanent head coach following the unceremonious firing of Mel Tucker for cause amid an investigation into alleged sexual misconduct; they've had four decommitments from their 2024 recruiting class in the last month; and last weekend they blew a 24-6 fourth-quarter lead over Rutgers that sunk their record to 2-4 overall and 0-3 in the Big Ten. In addition to this week's rivalry game against No. 2 Michigan, the Spartans still have additional games against Penn State and Ohio State later this season. It's going to get uglier before it gets better.
RJ: The Spartans have gone 0-4 since suspending Tucker on Sept. 10. They've lost each of those games by an average of 17 points. And one of those is to Rutgers(!) (quietly 5-2 Rutgers!) after blowing an 18-point fourth-quarter lead.
For Michigan, keep dominating. Put up 50 again. Don't let Michigan State inside your 10. I don't want to see this Michigan State team score at all. I want to see perfection. Can you be perfect?
Laken: For all the talk about Michigan having played a soft schedule so far, it can't afford to overlook in-state rival Michigan State. MSU has won two of the last three in this series — and who can forget last year's scuffle in the tunnel at the Big House?
The Wolverines don't play a ranked team until Penn State on Nov. 11 and likely won't face any adversity until then. The good thing for Michigan fans is that this team has dominated each opponent it has played, has strong identities on both sides of the ball, and quarterback J.J. McCarthy has been efficient and has clearly cemented himself as the leader of the team.
Bryan: This has been a surprisingly nasty rivalry the past decade-plus, highlighted by last year's tunnel incident. It's being played at night in East Lansing so if there was one game the fans and players would be up for on the Spartans side, it's this one. It's doubtful MSU has anywhere close to the kind of personnel that can challenge the aptly named Boa Constrictor that the Wolverines have become, however. This has all the makings of one that gets out of hand early.
LaDarius Henderson on what it's like playing for Jim Harbaugh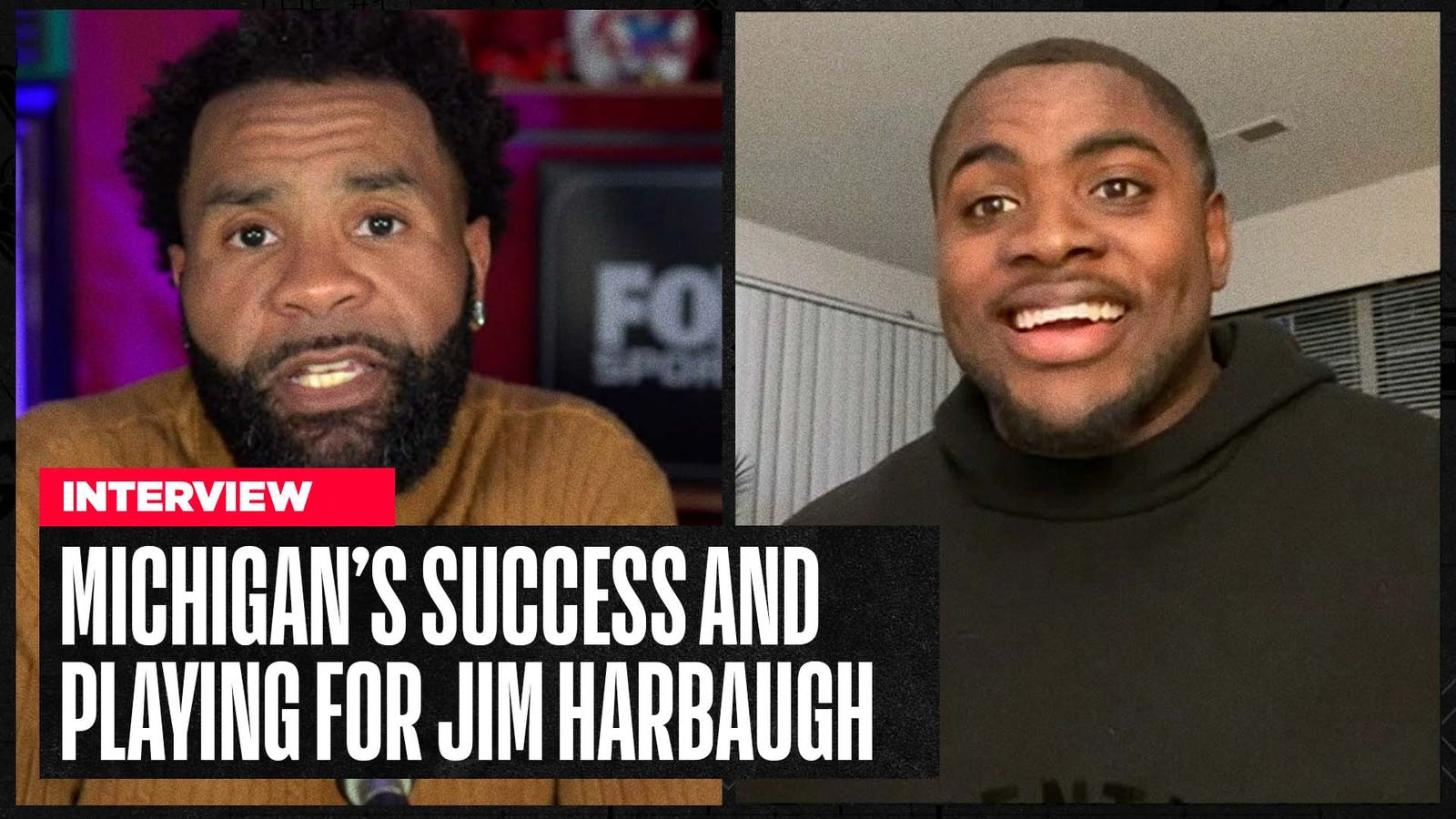 No. 14 Utah at No. 18 USC (8 p.m. ET on FOX)
Bryan: This is one of those rare games where strength meets strength on each side and weakness has a chance to exploit a fellow weakness. The first half of the year really hasn't gone as scripted for either team, which takes some juice from this rematch of the Pac-12 title game.
As good as the Utes defense has been, they'll be going up against a motivated Trojans offense and a quarterback in Caleb Williams who is not only out for a little revenge after last year — but is somebody who has nowhere to go but up after the worst game of his career. The USC offensive line is a concerning mismatch against the likes of DE Jonah Elliss so it could be a heavy dose of Marshawn Lloyd and the quick passing game out of Lincoln Riley. Kyle Whittingham's offense knows it can't rely on safeties being their leading rusher in a top-25 matchup like this, so it will be interesting to see if they try to script a few more big plays down the field to open things up and make this more of a back-and-forth game.
Laken: For USC, there's no rest for the weary. After turning the ball over five times — including three interceptions from Williams — in a loss to Notre Dame last week, the Trojans host Utah in a rematch of the 2022 Pac 12 Championship game.
USC still has four ranked teams left on the schedule — Utah, Washington, Oregon and UCLA. While Williams has been doing everything in his power to keep the Trojans in the hunt, the defense has been doing exactly the opposite. And for that reason, it's not crazy to think this team could lose all of those aforementioned games. Defensive coordinator Alex Grinch has been a popular storyline this season because of how bad his unit has been playing. The Trojans' defense, ranked 95th in the country, is giving up nearly 400 yards per game and allowing opponents to gain 5.7 yards per play.
Will USC get revenge against Utah?
Michael: When these teams met in the Pac-12 Championship Game,' a relentless Utah defense trashed the Trojans' offensive line to the tune of 37 quarterback pressures, seven sacks and three additional quarterback hits, the totality of which injured Williams and compromised his mobility in a blowout that kept USC from the College Football Playoff.
Saturday's game might tell a similar story given the continued breaches of Williams' offensive line. A year ago, Williams was pressured 187 times in 14 games for an average of 13.4 pressures per game, according to Pro Football Focus. This year, Williams has been pressured 77 times through USC's first seven games — which is the seventh-highest total among Power 5 quarterbacks. And while the overall pressure rate is slightly lower than it was in 2022, things are heading in the wrong direction. Williams was under siege on 20 of his 45 dropbacks during last week's loss to Notre Dame, according to Pro Football Focus, and now he faces a Utah team tied for seventh nationally with 22 sacks this season. He better have his chin strap buckled.
RJ: This has become a traditional ass-whooping game for USC: The Trojans lost this one 42-26 in 2021, and lost it twice more in 2022.
And if you thought that Notre Dame defense was tough, just wait until Morgan Scalley's tribe storms the Coliseum. The Utes are gonna show up to Troy more pissed than Achilles after the death of Patroclus, and you are their Hector.
But if anybody got it like Aphrodite's favorite son it's the CW, No. 13 on your dial next to the fourth game on ACC slate.
Do you want more great stories delivered right to you? Here's how you can create or log in to your FOX Sports account, follow your favorite leagues, teams and players and receive a personalized newsletter in your inbox daily.
Michael Cohen covers college football and basketball for FOX Sports with an emphasis on the Big Ten. Follow him on Twitter at @Michael_Cohen13.
Laken Litman covers college football, college basketball and soccer for FOX Sports. She previously wrote for Sports Illustrated, USA Today and The Indianapolis Star. She is the author of "Strong Like a Woman," published in spring 2022 to mark the 50th anniversary of Title IX. Follow her on Twitter @LakenLitman.
RJ Young is a national college football writer and analyst for FOX Sports and the host of the podcast "The Number One College Football Show." Follow him on Twitter at @RJ_Young and subscribe to "The RJ Young Show" on YouTube.
Bryan Fischer is a college football writer for FOX Sports. He has been covering college athletics for nearly two decades at outlets such as NBC Sports, CBS Sports, Yahoo! Sports and NFL.com among others. Follow him on Twitter at @BryanDFischer.
---
COLLEGE FOOTBALL trending
---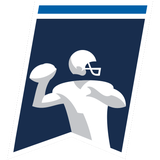 Get more from College Football Follow your favorites to get information about games, news and more
---