Philadelphia Eagles will win Super Bowl LVIII, and here are the reasons why

Ralph Vacchiano
NFC East Reporter
They were so close to everything they wanted, they could feel it. And it hurt. The ending, the swirl of the yellow and red confetti, the long walk to the locker room — those are memories they may never escape.
The Philadelphia Eagles knew that when they left the field in Glendale, Ariz., that night last February, after losing Super Bowl LVII, 38-35, to the Kansas City Chiefs, they might never get that close to a championship again. But they also knew that their talent was good enough, their process had worked, and everything they had done had gotten them within moments of their dream.
And they saw no reason why they wouldn't be able to do it again.
"It's not like we're starting from scratch here," general manager Howie Roseman said a few days after the Eagles returned to Philadelphia. "We're going to make sure that we keep our priorities in the right place here for this offseason. And we have a scar on us. It's going to heal over time. And we're going to do everything we can, everything in our power to make sure that we bring the city, our players, our staff, what they deserve."
Keeping a team on top is never easy. And the Eagles know that history isn't on their side. There have only been eight teams in 56 seasons that have lost a Super Bowl and managed to get back the next year. And only three of those actually went back and won it.
But these Eagles have positioned themselves to do just that after a remarkable offseason that kept the focus on Roseman's "priorities" and kept the most important pieces of the team intact. They still have the NFL's best offensive line. They rewarded their MVP-caliber quarterback with a $255 million contract and kept all his passing game weapons in place. And they might have even improved a pass-rush that had a ridiculous 70 sacks last year.
They did lose five starters on defense, a running back who ran for 1,269 yards, and both their offensive and defensive coordinators, but the Eagles somehow survived that and may have even done the seemingly impossible:
They might have an even better team than the one that went 14-3 and won the NFC championship in 2022.
That's why the Philadelphia Eagles are not only going to repeat that feat, but they're going to take the next step this year and win Super Bowl LVIII, too.
Chiefs, Eagles predicted to win Super Bowl LVIII
That was the goal from the beginning, of course, even though the Eagles knew they wouldn't return with the same team. They had too many free agents to even think about re-signing them all. Their prized "Core Four" was aging and at least one — center Jason Kelce — was considering retirement. And before they had even begun to wipe away their tears from the Super Bowl loss, offensive coordinator Shane Steichen had left to become the head coach in Indianapolis and defensive coordinator Jonathan Gannon had stayed behind to become the head coach in Arizona.
But they had a plan — one that looked a lot like their old plan. First and foremost they would build again through the trenches, focusing on the offensive and defensive lines. They already had an MVP-caliber quarterback in Jalen Hurts, so they knew if they could protect him and keep him surrounded by game-changing skill players, everything would be just fine.
"You've seen the way we've built teams," Roseman said. "It's not like we have some secret sauce here. Everyone knows the ingredients."
And they knew those ingredients worked. They had worked six years ago when Doug Pederson was the coach and they rode the hot hand of quarterback Nick Foles to an unexpected Super Bowl championship. And they worked even better last season — Nick Sirianni's first as a head coach — when the Eagles blossomed into a true NFL power.
So they started by keeping as much of that team intact as they could. Kelce, at age 35 opted not to retire, allowing them to keep arguably the most important piece of their offensive line. Roseman did some salary cap magic to find the money to keep defensive linemen Fletcher Cox and Brandon Graham on one-year deals, bringing back 18 sacks between them and keeping that "Core Four" (including right tackle Lane Johnson) around for one more run.
2023 NFC East preview
When free agency hit, it hit hard — at least on paper. They lost defensive tackle Javon Hargrave and his 11 sacks. They lost two starting linebackers (T.J. Edwards, Kyzir White) and two starting safeties (C.J. Gardner-Johnson and Marcus Epps). They lost starting guard Isaac Seumalo and running back Miles Sanders, too.
They almost lost cornerback Darius Slay, but Roseman managed to lure him back at the last minute with a two-year, $42 million contract extension. And he managed to re-sign cornerback James Bradberry (three years, $38 million) too. So he was at least able to keep the corners of what had been one of the NFL's best secondaries in place.
But the beauty of the Eagles' offseason is what one rival general manager called the Eagles' "assembly line" of talent. For every player that walked away, they either already had or managed to find a suitable replacement. In some cases, they even replaced the player they lost with someone better.
When Seumalo left, they had Cam Jurgens, a 2022 second-round pick, waiting in the wings. Hargrave was replaced by defensive tackle Jordan Davis, the Eagles' 2022 first-rounder. And then they somehow added to that by landing defensive tackle Jalen Carter, arguably the best player in the 2023 NFL draft, with the ninth overall pick. The linebackers were replaced by Nakobe Dean, a steal of a third-rounder from a year ago. They signed veteran safeties Terrell Edmunds and Justin Evans. They traded for undervalued running back D'Andre Swift.
Swift might give them more versatility in their offense as a much-needed receiver out of the backfield. The additions of Carter and edge rusher Nolan Smith actually could make their front seven even better than it was a year ago. The Eagles think Dean is a better tackler than the linebackers they lost. And add in promising rookies like cornerback Kelee Ringo (fourth round) and safety Sydney Brown (third) and they might even be a deeper team than they were last year.
Eagles, Cowboys hold top spots in NFL's Young Talent Rankings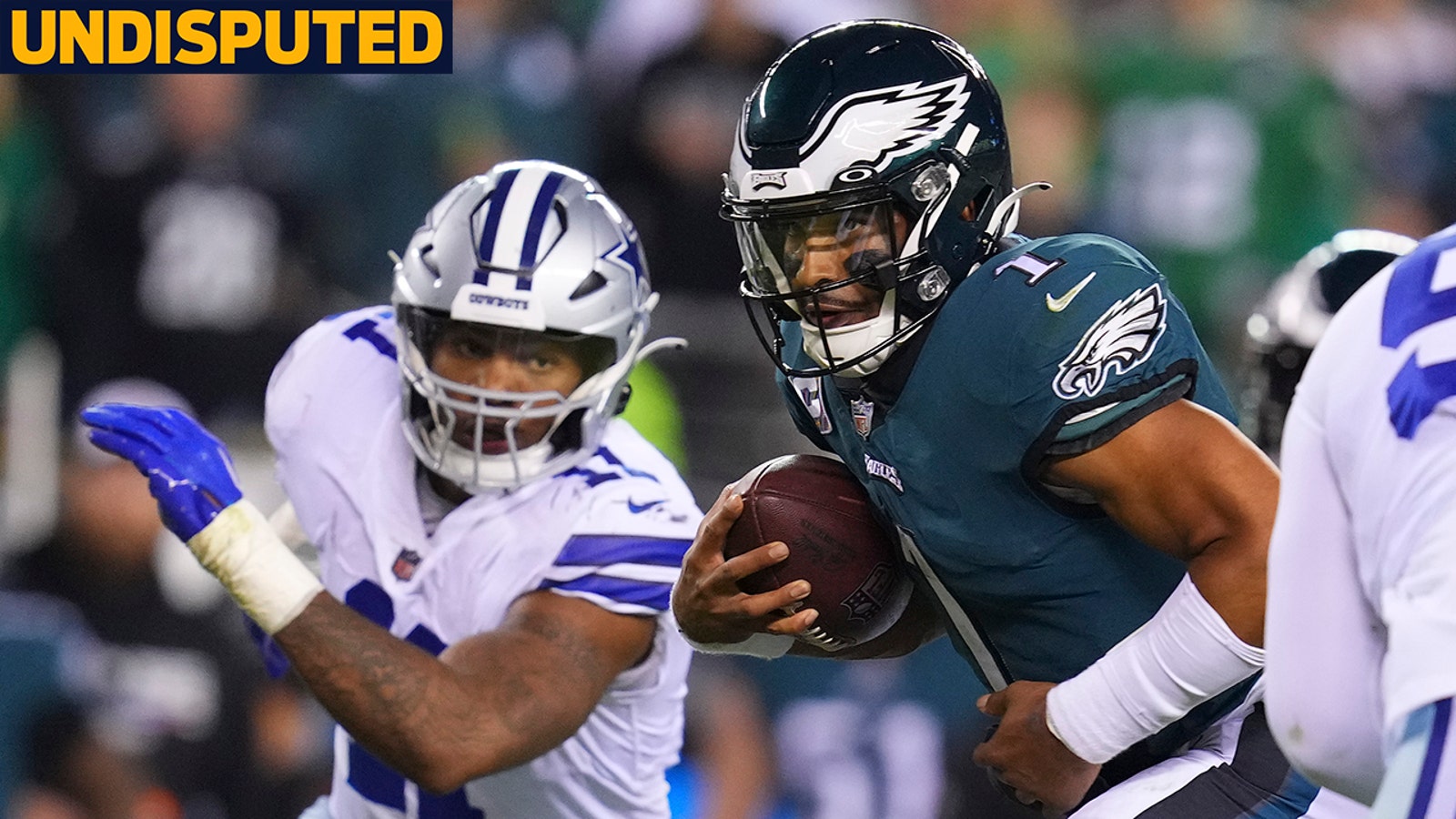 And that "assembly line" even hit the coaching staff, where popular quarterbacks coach Brian Johnson was promoted to replace Steichen as the offensive coordinator, and Sirianni filled the defensive coordinator spot by hiring one of the most respected young defensive coaches in the game in Sean Desai.
On top of all that, there have been no early signs of a Super Bowl hangover. Thanks to the steely leadership of Hurts, they remain as focused as they were when they broke camp last year.
"He's got one of the most incredible mindsets, work ethics," said tight end Dallas Goedert. "You know, right after the Super Bowl, he flushed that. He was ready to get to this season."
"Attitude reflects leadership," Hurts added. "I am always aware of the role that I play in that."
So are the Eagles, who follow along in the same quiet, determined fashion. There are no proclamations of them being a "Dream Team" like their ill-fated predecessors back in 2011. They're not boasting of a defense that will rival that of the 1985 Bears, as New York Jets safety D.J. Reed did last week. They are not spending a lot of time dwelling on how great they were and how close they came last season. Sirianni even insisted he didn't plan to bring up the Super Bowl loss much at all.
In fact, days after the loss, when Sirianni talked about how hungry he was to get back again, he stopped himself and said "that's about the last time you'll hear me say 'get back' because what you're going to hear me say is we're going to do it one day at a time. Because that's the right mindset."
That doesn't mean that last year doesn't still motivate them.
"That doesn't stop you from when you see the red and yellow confetti fall or you have a piece of it stuck on your shirt, that you don't think to yourself, 'I have to do everything I can to help our guys get back to this moment.'" Sirianni said.
Maybe they won't get the same breaks they got last season. Maybe their injury luck won't hold out. They might even have trouble navigating what looks like a tougher schedule. And maybe the competition from Dallas, San Francisco or somewhere else will be a little fiercer than it was.
But the Eagles at least completed the first part of their mission. This offseason they did everything they could possibly do to help their guys get back to the Super Bowl. They're not the same team, but they might be a better team. They're just as focused, but they're also more motivated than they've ever been before.
Maybe someday age and the salary cap and bad luck are going to catch up with the Eagles. But at least they've set themselves up for another run at a championship.
And this time they won't fall short.
Ralph Vacchiano is the NFC East reporter for FOX Sports, covering the Washington Commanders, Philadelphia Eagles and New York Giants. He spent the previous six years covering the Giants and Jets for SNY TV in New York, and before that, 16 years covering the Giants and the NFL for the New York Daily News. Follow him Twitter at @RalphVacchiano.
---
NFL trending



49ers, Nick Bosa agree to contract extension reportedly worth record $170 million

2023 NFL awards predictions: Expert picks for MVP, DPOY, Rookies of the Year, more

Nick Bosa reportedly not expected to be back with 49ers in near future




2023 NFL Week 1 betting trends: Unders cash, underdogs bark, Rodgers covers

2023 NFL power rankings: Chiefs, Eagles lead our initial list

Kansas City Chiefs vs. Detroit Lions Prediction, Odds, Picks




Patrick Mahomes has reached the level of greatness that inspires envy

2023 NFL Week 1 odds, predictions: Picks, lines, spreads for every game

Nick Bosa's record payday means 49ers locked in last piece of Super Bowl puzzle
---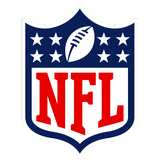 Get more from National Football League Follow your favorites to get information about games, news and more
---