The Las Vegas Raiders are coming off back-to-back victories, however star wide receiver Davante Adams wasn't integral to either one — and he's not happy about it.
He was targeted a total of nine times in Las Vegas' victories over the Green Bay Packers and New England Patriots. Adams caught six of those passes for 74 yards.
"I'm sure people are thinking, 'They won the game, so why is there an issue?'" Adams said Wednesday. "When you're a player like me, mentally my benchmark is not wins and losses, it's greatness. So when I go out there, I expect to have that ability to put that on the table and have an influence on the game. That's my purpose for being here.
"I came here to win and to do it the right way, so if it doesn't look like it's supposed to look, then I'm going to be frustrated if I'm not part of that plan."
Even though the Raiders have won the past two weeks, their offense scored just a total of 38 points. That kind of production likely won't get it done when Las Vegas — which visits the Chicago Bears on Sunday — faces much better teams later in the season, such as the Kansas City Chiefs and Miami Dolphins.
For the season, the Raiders are scoring 16.7 points per game, tied with the Cincinnati Bengals for 27th.
"If Jakobi (Meyers) was to go out and have a monster game or the offense was to score every five plays … it is what it is," Adams said. "It's not about me, but I'm one of the bigger pieces as to why this offense is going to go."
Adams said his criticisms weren't directed at coach Josh McDaniels and the staff, but that the quarterbacks need to find ways to get him the ball even when he's double-teamed.
"I'm not naive," Adams said. "At the end of the day, it's not easy throwing to somebody who gets the coverage that I get."
McDaniels said he agreed that Adams should be a much bigger part of the offense. He said players such as Adams and defensive end Maxx Crosby have earned the right through their play to demand the highest standards.
"The game is different for them because they've achieved a certain status, and they want to contribute every single time that they're out there as much as they can," McDaniels said. "So that's part of them being them. I would never tell them to squash that. [Adams has] been a great leader, a great influence."
The Raiders traded their 2022 first- and second-round draft picks last year to acquire Adams from the Packers, where in eight years he developed into one of the NFL's top receivers catching passes from Aaron Rodgers.
Adams didn't disappoint in his first season in Las Vegas, catching 100 passes last season for 1,516 yards and 14 touchdowns. He has reached at least 100 receptions and 1,000 yards in four of the past five seasons.
This season, Adams has 39 catches for 471 yards and three TDs. His 59 targets are the team high.
"He's going to do everything he can to help us win, I know that for sure," McDaniels said. "He's got a great attitude and mindset. He's as competitive as a guy I've ever been around, and he should want the ball and he should want to contribute. So I don't try to tell them to not feel a certain way, and they should want the ball. That's why they are who they are."
Adams said he appreciated the coach's support.
"It definitely makes you feel better that other people see it the same way as you, but that don't fix it," Adams said. "As a whole, we've still got to find a way to get going."
Reporting by The Associated Press.
---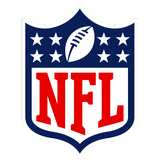 Get more from National Football League Follow your favorites to get information about games, news and more
---