Ranking the best QB-WR duos ahead of the 2023 NFL season
It seems like every legitimate NFL contender has a premier signal-caller and pass-catcher that can wreak havoc on a defense, but which team has the best quarterback-wide receiver duo?
Colin Cowherd revealed his top 10 QB-WR pairs heading into the 2023 season on Thursday's edition of "The Herd."
Let's get to it!
10. Detroit Lions QB Jared Goff and WR Amon-Ra St. Brown
Key stats: Goff threw for 4,438 yards and 29 touchdowns last season, while his No. 1 receiver, St. Brown, totaled 106 receptions for 1,161 yards and six touchdowns in what was just his second NFL season.
Cowherd's thoughts: "The last two years, when Goff targets him (St. Brown), he completes 74% of his throws and [has] a 106.0 passer rating. … I think they're really good, and they're getting better."
9. Miami Dolphins QB Tua Tagovailoa and WR Tyreek Hill
Key stats: When healthy, Tagovailoa has been efficient under center. He totaled 3,548 passing yards, 25 passing touchdowns and a league-best 105.5 passer rating last season, while completing 64.8% of his passes across 13 games.
Cowherd's thoughts: "I don't trust Tua's health. … Hill is great, but Tua doesn't throw a great deep ball, and Tyreek Hill's really known as an over-the-top receiver. I like him. Hill leads the NFL in receiving yards over the last six seasons, but a lot of that is (because of) Patrick Mahomes."
8. Dallas Cowboys QB Dak Prescott and WR CeeDee Lamb
Key stats: Prescott is one year removed from throwing for 4,449 yards and a career-high 37 touchdowns, but he led the league in interceptions (15) across just 12 games last season. Meanwhile, Lamb continues to climb the NFL's receiving ranks, as he totaled 107 receptions for 1,359 yards and nine touchdowns in 2022.
Cowherd's thoughts: "You can say to yourself, 'We have questions about Dak,' but when Dak targets CeeDee Lamb — who by the way has gotten better every year in Dallas — [he has a] 99.0 passer rating [and a] 67% completion percentage. Dak is a different quarterback when he is targeting CeeDee Lamb."
7. Minnesota Vikings QB Kirk Cousins and WR Justin Jefferson
Key stats: Cousins, who sports a career 66.8 completion percentage, threw for 4,547 yards last season — his most since 2016. On the outside, Jefferson continues to stomp over opposing secondaries, as he led the NFL in receptions (128) and receiving yards (1,809) last season. Furthermore, Jefferson has racked up 1,400-plus receiving yards in each of his three seasons in the NFL.
Cowherd's thoughts: "I don't doubt Justin Jefferson, but in a big game, who shrinks? Kirk's not the same quarterback. Now, Justin led the NFL in receiving yards and receptions in the first year under Kevin O'Connell. … Randy Moss didn't do much in Oakland; you've got to have the quarterback, too."
Mahomes-Kelce, Lawrence-Ridley highlight the top 10 NFL QB-WR duos
6. Buffalo Bills QB Josh Allen and WR Stefon Diggs
Key stats: Allen and Diggs have been a prolific duo for the Bills since teaming up in 2020. In each of the past three seasons, Allen has thrown for 4,200-plus yards and 35-plus touchdowns, while Diggs has hauled in 100-plus receptions and 1,200-plus receiving yards.
Cowherd's thoughts: "I just worry about the drama with Stefon Diggs. Since he arrived, this entire offense feels like it's taken another step. My question, though, is by drafting Dalton Kincaid, do they want to be less reliant on Stefon Diggs going forward? And my guess is the answer is yeah.
5. New Orleans Saints QB Derek Carr and WR Chris Olave
Key stats: The Saints are looking for Carr to be the quarterback he was pre-2022 with the Las Vegas Raiders — the one who threw for 4,804 yards in 2021 and completed 68.7% of his passes from 2018-21. Carr's top option in the passing game figures to be Olave, who reeled in 72 receptions for 1,042 yards and four touchdowns in his 2022 rookie campaign.
Cowherd's thoughts: "I think they're gonna have a huge year. [They have a] good O-line. Olave ranked No. 2 in receiving yards and receptions for rookies."
4. New York Jets QB Aaron Rodgers and WR Garrett Wilson
Key stats: The Jets are entering Year 1 with Rodgers, a 10-time Pro Bowler who previously posted a passer rating above 90 in each of his 15 seasons starting for the Green Bay Packers. The future Hall of Fame QB has a budding star to look for downfield in Wilson, who caught 83 passes for 1,103 yards and four touchdowns last season that helped him attain Offensive Rookie of the Year honors.
Cowherd's thoughts: "Rodgers is better than Carr. Wilson led all the rookies in receptions with 83, which is insane when he had Mike White, Joe Flacco and Zach Wilson. … I like Derek Carr-Chris Olave. I think it's gonna blow up this year."
3. Kansas City Chiefs QB Patrick Mahomes and TE Travis Kelce
Key stats: The Chiefs are coming off their second Super Bowl victory in four years, and their star QB and tight end continue to lead the way. Mahomes led the NFL in passing yards (5,250) and touchdowns (41) last season, while Kelce logged 1,000-plus receiving yards for the seventh consecutive season, as well as a career-high 12 receiving touchdowns.
Cowherd's thoughts: "Do you know [that] Kelce ranked third in yards after the catch ahead of all wide receivers? Tight ends are rarely the go-to guy, but he really is their No. 1 guy. Also, he's too big for corners and too fast for linebackers, so he's a matchup nightmare."
2. Jacksonville Jaguars QB Trevor Lawrence and WR Calvin Ridley
Key stats: Lawrence is coming off a much improved second NFL season, throwing for 4,113 yards and 25 touchdowns while helping the Jaguars reach the AFC divisional round. Meanwhile, Ridley, who has been electric on the outside when on the field (Ridley played just five games with the Atlanta Falcons from 2021-22 due to mental health issues and a year-long suspension for gambling on NFL games) is entering his first season with the Jaguars. In Ridley's last complete season (2020), he caught 90 passes for 1,374 yards and nine touchdowns.
Cowherd's thoughts: "I think it's gonna go through the roof. People forgot that Calvin Ridley is amazing. Last year, Trevor Lawrence, over the last nine games without a No. 1 receiver, [had] 15 touchdowns, two picks and a 105.0 passer rating."
1. Cincinnati Bengals QB Joe Burrow and WR Ja'Marr Chase
Key stats: Burrow and Chase have been a dynamite duo in the passing game, leading the Bengals to back-to-back AFC Championship Games, as well as Super Bowl LVI. Burrow has thrown for 4,400-plus yards and 34-plus touchdowns in back-to-back seasons, while leading the NFL in completion percentage in 2021 (70.4%). Chase has racked up 2,501 receiving yards and 22 receiving touchdowns across 29 regular-season games.
Cowherd's thoughts: "LSU — there's a chemistry between the two. All you need to know is when they connect, it's a 107.0/108.0 passer rating, and they connected from the first time they were together."
FOLLOW
Follow your favorites to personalize your FOX Sports experience
---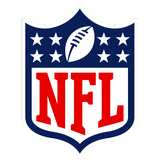 Get more from National Football League Follow your favorites to get information about games, news and more
---