Jets head coach Robert Saleh made it clear he has a lot of respect for Joe Namath, but he is not willing to back up the franchise icon's criticism of current quarterback Zach Wilson.
"Joe is an icon, a Hall of Famer and a well-respected individual in this organization," Saleh said. "Door's always open for him to walk in. My office is always open for him. We'll agree to disagree with his comments, but he is entitled to those comments."
The 80-year-old Namath, who led the organization to its only Super Bowl victory in 1969, ripped Wilson in an interview with a New York sports radio station Monday, one day after Wilson struggled again in a 15-10 loss to the New England Patriots at MetLife Stadium.
"No, I didn't take anything positive out of [the game] yesterday," Namath said. "It was awful. … Let's stay on Zach, you sit down? You sit down on a play? You go right down? What happened? I thought you were trying to win and make plays. You quit on a play. What is going on? It's disgusting."
Namath was referring to a play early in Sunday's game where Wilson twisted his body around while trying to escape pressure, only to fall backwards to the ground in a sitting position and take a sack.
"Broadway Joe" was not done teeing off on his present-day counterpart, however. Namath implied that Jets defensive players should be furious at Wilson's play, and claims from Saleh that the locker room is "together" were likely not true — a claim that has since been backed up by multiple reports citing discontent from Wilson's teammates.
[Related: Jets steadily burying themselves with commitment to Zach Wilson]
Dave Helman reacts to the Zach Wilson, Joe Namath drama surrounding the New York Jets
Wilson was also respectful towards Namath but said he hoped to invalidate the Hall of Famer's criticism in the coming weeks.
"He's passionate," Wilson said. "He's obviously one of the greats. As an offense, we've got to do everything we can just to try and prove him wrong."
However, Wilson did push back on the assertion that the locker room was fracturing over his poor play.
"I think the guys are feeling very optimistic," Wilson said. "We all believe in each other, we're all right there. … Obviously, Joe was an unbelievable player, but this locker room is very tight-knit and we're working to get better. I'm working to get better. I know I need to improve, and I promise I'm doing everything I can to keep trying to get better. The focus is just to rely on each other in this locker room and lean on each other because that's all we've got at the end of the day."
When asked where he would go with Wilson from here, Namath remained blunt.
"Send him to Kansas City to back up somebody like [Patrick] Mahomes, maybe he would learn something," Namath said. "I wouldn't keep him. I've seen enough of Zach Wilson."
The Jets traded for four-time NFL MVP Aaron Rodgers after Wilson's struggles last season, but the former No. 2 overall pick was pressed back into the starting quarterback role when Rodgers tore his Achilles tendon on just his fourth snap from scrimmage as a Jet, which will likely keep the 39-year-old out the remainder of the year.
On "Undisputed" Thursday, NFL insider Josina Anderson told Skip Bayless that Saleh's continued defense of Wilson in the face of criticism has to do with the financial constraints of the Jets paying Rodgers a guaranteed contract to not play for them while he recovers from his injury, limiting the team's appetite for acquiring another high-priced veteran. She also said she did not believe that the Jets' locker room was coming "unzipped."
"When you're hearing Saleh say from the podium, 'Zach Wilson gives us our best chance to win,' it's really with that understanding of those economics," Anderson said. "What I'm hearing when I talk to the Jets is, 'Look, we don't feel like we have the resources to necessarily approach this better than what we're saying. We don't feel like the quarterback options out are needle-movers, and nobody's really trying to trade a quality backup.'"
[Want great stories delivered right to your inbox? Create or log in to your FOX Sports account, follow leagues, teams and players to receive a personalized newsletter daily.]
Though the Jets rallied to beat Buffalo in that opening game after Rodgers went down, they lost their next two to Dallas and New England as the team's offense sputtered with Wilson under center. Still, Saleh has continued to reaffirm his faith in Wilson, though the Jets did bring in veteran Trevor Siemian as a backup this week, while former NFL quarterback Colin Kaepernick has also lobbied for a spot on the roster.
---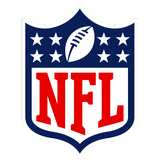 Get more from National Football League Follow your favorites to get information about games, news and more
---