Bob Pockrass
FOX NASCAR Insider
AVONDALE, Ariz. — Ryan Blaney sports a name synonymous with racing.
His grandfather, Lou, starred as a modified and sprint-car driver, being inducted into the National Sprint Car Hall of Fame.
Also in that Hall of Fame is Lou's sons, Dave and Dale, who have won national championships in various sprint-car series.
Now Ryan Blaney, Dave's son, is a champion, too, that will rank him among the sport's elite. Just in a different style of car.
Blaney won the NASCAR Cup Series title Sunday with a second-place finish in the season finale at Phoenix Raceway by outlasting other finalists Kyle Larson (third), William Byron (fourth) and Christopher Bell (36th with a brake rotor failure).
"I grew up admiring racing," the 30-year-old Ryan Blaney said. "I grew up watching dad race forever, and I just wanted to do what my dad did. And I'm just really lucky to get some opportunities to be able to do that, and he was obviously a huge part of it.
"Dad won a [World of] Outlaws championship, Dale won All-Star (Circuit of Champions) championships, my grandfather won a bunch of track championships around the country. It's nice to win ours on a big stage as well."
Ryan Blaney on what his Cup title means to the legacies of Team Penske and the Blaney family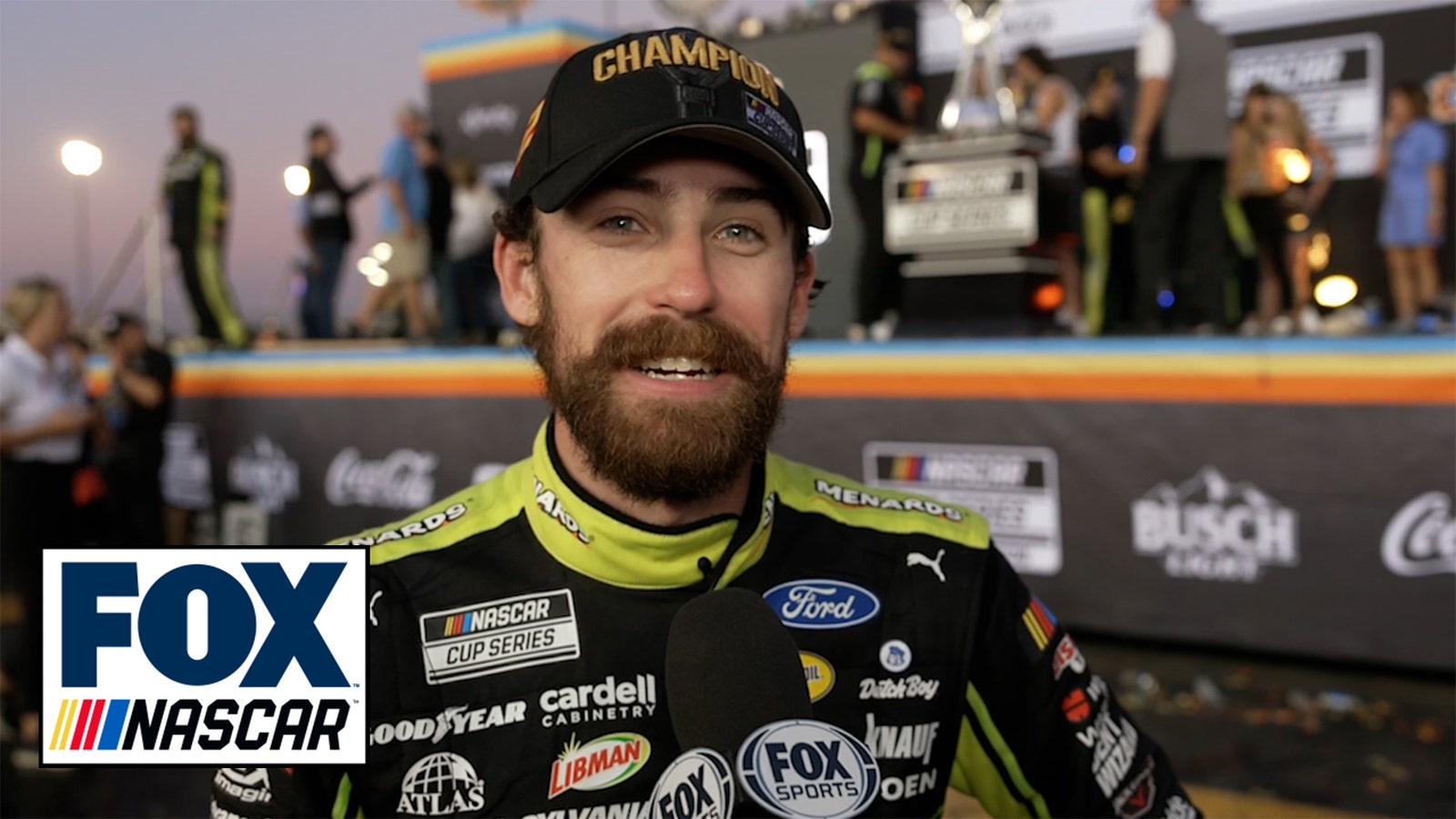 And not only did Blaney add to a family legacy, but he added to the championship pedigree at Team Penske, which has won four of the last 13 NASCAR Cup Series titles with Brad Keselowski (2012) and Joey Logano (2018 and 2022) to go along with 17 IndyCar titles in the Penske trophy case.
Penske is far from the organization that has won the most Cup titles — Hendrick Motorsports has won 14. But team owner Roger Penske, who also owns the Indianapolis Motor Speedway and the Indy Racing League, can say he has ruled NASCAR the past two years.
"It makes me feel great," Penske said. "There's one guy you want to catch, and that's Rick Hendrick, so we have a long way to go. … What a day."
Blaney has flirted with greatness but never seemed to achieve it since racing in NASCAR national series since 2012. He'd be good for a win or two each year and even won three times in 2021.
Championships? He never came all that close except in 2014 when he finished second in the truck standings. In Cup, he made the semifinal round in 2017, 2019, 2021 and 2022 but failed to make it to the Championship 4 until this year.
Drivers are not supposed to win championships their first time when they make it to the final round. They are supposed to buckle under the pressure.
But Blaney didn't buckle, even when it appeared he might have lost it late Sunday when Larson and Byron both beat him off pit road. But he was able to rally and dig deep, using both the lessons taught to him by his father and Penske.
"Watching him going to have to pass those guys for about the third time to get it — and he took care of it," Dave Blaney said. "I'm proud of him the whole team."
Why Ryan Blaney deserves the 2023 Cup Championship
Penske got on the radio to try to calm down his driver in the most stressful times.
"I was just trying to stay cool — I said you're doing fine," Penske said. "He is so motivated, and this was such a big deal for him.
"I said, 'Look, you're doing great. Let's just stay cool here. Race the racetrack, don't worry about the guy behind you.' And I think he took that message a couple of times right to the bank."
With his other motorsports interests, Penske only occasionally gets to the racetrack. But he was in Phoenix, and Blaney not only listened to Penske, he knew what he wanted to do for the 86-year-old motorsports mogul.
"Having a shot to go back-to-back championships in Cup for R.P., he's never done that before," Blaney said.
"And it's not often you get to do something that Mr. Penske hasn't done in motorsports because he's done everything. … We jumped on the opportunity and it's really cool to get him back-to-back championships and bring him a fourth championship and my first as a driver."
Blaney started at Penske about 11 years ago, driving select races for Penske teams as well as a truck for a team owned by then-Penske driver Keselowski.
Penske obviously knew about Blaney's family legacy as Dave had a lengthy stock-car career in a somewhat successful transition from stock cars. Ryan had shown flashes of brilliance at a young age, and Penske has stuck with him through his development.
"Ever since I walked through the doors at Penske in 2012 — it's a long time ago—- I just wanted to win R.P. a championship," Blaney said. "I felt like we had a good shot to do it last year, and I made some mistakes and kind of kept us out of it.
"We were able to rectify those this year."
Ryan Blaney accepts the Bill France Cup Championship Trophy
While Ryan Blaney's father competed in 473 Cup races, he never won a race. His winning ways came in sprint cars, mostly on dirt tracks.
And, yet, Blaney, born in Ohio but raised in North Carolina never went down that path.
"By the time I was old enough to start racing in North Carolina, it's more like asphalt country," Blaney said. "This was just the best opportunity for us.
"We just decided to go the asphalt route because it was the closest thing that we could get."
Now he has an asphalt championship. It was something his father could envision at a young age.
"I could actually [envision it] — he was super talented really young," Dave Blaney said. "But lots of guys are. You still have got to make all this stuff happen and progress through it.
"He's done it all. He's made it happen."
Bob Pockrass covers NASCAR for FOX Sports. He has spent decades covering motorsports, including the past 30 Daytona 500s, with stints at ESPN, Sporting News, NASCAR Scene magazine and The (Daytona Beach) News-Journal. Follow him on Twitter @bobpockrass, and sign up for the FOX Sports NASCAR Newsletter with Bob Pockrass.
---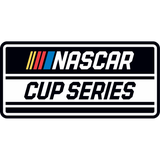 Get more from NASCAR Cup Series Follow your favorites to get information about games, news and more
---