Nearly 13 months have passed since Jamal Adams limped off the field with another major injury, the worst one yet during his tenure with the Seattle Seahawks that's been defined by injuries.
There were the fingers. And the shoulders. And then in the 2022 season opener, a torn quadriceps tendon that's taken over a year to fully recover from.
But Adams is back. The ball of energy is set to make his return Monday night when the Seahawks play at the New York Giants.
It's the culmination of months filled with grueling rehabilitation, questions of whether he'd return and ultimately the realization that Adams is about to be on the field again.
"I don't take days for granted," Adams said Friday. "This injury, it didn't just teach me more about the game of football. It taught me a lot about life, what my purpose is and just how I go about my business."
Adams said the recovery was miserable and more difficult than any of his previous injuries. He said he was in a straight cast for more than 20 weeks following the surgery, which left him needing to rely on others for help with seemingly everything.
"I couldn't do anything by myself. I couldn't be independent. You know what I mean?" Adams said. "Couldn't get out the bed, couldn't shower by myself. You talk about being up here and just coming down, being in a wheelchair, it's a different ballgame. So mentally, I'm a lot stronger than I was last season before I hurt myself."
Getting to that place took some dark turns along the way, Adams said. There was the realization of how serious the injury was. There was the immobility that needed the help of others. There was the strenuous rehab process to break up scar tissue in his leg and slow, methodically rebuild the strength he once had.
Chiefs, Steelers & Seahawks feature in Nick's Picks entering Week 4
Adams said thoughts of retirement briefly flashed through his mind before his resolve committed to getting back on the field. A lot of his injury rehab took place in Dallas alongside Seattle linebacker Jordyn Brooks, who suffered a torn ACL late last season and made it back for Week 1.
"I thought about a lot of things. I mean, is this going to be it for me? I didn't know," Adams said. "But I knew, eventually, after I got that MRI, I told myself I'm going to be back. And I didn't know when or how, but I was going to figure it out."
During the rehab process, it became clear Adams would not be ready for the start of training camp, meaning the start of the regular season was probably out of the picture as well. After the schedule was released last spring, Week 4 became the target. It would give him ample time to make sure his leg could handle the increased strain of workouts and practice.
It also meant his return would be at the stadium where he started his career and spent his first three seasons with the New York Jets.
"I knew Week 4 was going to be a special moment just being back at MetLife (Stadium)," Adams said. "It's special."
While Adams' excitement about the return is expected, his teammates seem equally thrilled to see him finally back in uniform.
"His energy, I think, is unmatched between anybody I've been around," wide receiver DK Metcalf said of Adams' sideline presence. "He's always excited, always trying to get everybody revved up and ready to play. Just good to have him back on the field with us."
Before getting injured last season, Adams was expected to take on a hybrid role in Seattle's defense where the Seahawks could take advantage of his skills and aggressiveness as a pass rusher and playing near the line of scrimmage and use him less in pass coverage where he has struggled in the past.
Will that role be the same now?
"We know what we're doing. We'll always be flexible to expand and stuff, but right now we have a really good plan for it," Seattle coach Pete Carroll said. "We can't do everything all at once, you just have to work your way through it and just start playing the game again."
Reporting by The Associated Press.
---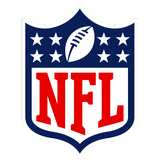 Get more from National Football League Follow your favorites to get information about games, news and more
---