Surging Phillies have learned to embrace newfound fame: 'It's all the time'

Jake Mintz
FOX Sports MLB Analyst
Brandon Marsh had to pee.
Out to dinner in Clearwater, Florida, during spring training, the gregarious, wet-haired Phillies center fielder excused himself and strolled to the restroom. Typically, this would be a moment of solitude, a private opportunity to relieve and refresh. But fate had other plans.
"I was going to the restroom, and dude looks over toward me and gives me a point," Marsh remembered. "I nod back and he goes, 'Awesome, nice to meet you, bro.' And we just continued on with our business. A brief conversation considering the atmosphere."
While mid-stream interactions like Marsh's are far from the norm, real-world fan encounters have increased sharply for many members of the Phillies. The 2022 club's thrilling run to the World Series rejuvenated the town's connection with baseball after a near-decade in the wilderness of irrelevance. Even though the Phillies ultimately came up short in the Fall Classic, Citizens Bank Park for much of October was once again at the center of the baseball universe, packed to the gills with rambunctious, relentless Philadelphians.
And after a disappointing first month to the 2023 campaign, the Phillies have methodically climbed their way up the standings and are now tied for the final wild-card spot. Another run at the postseason would mean even more interest, eyeballs and attention on non-star players such as Marsh, who have, thanks to the madness of last October, become household names in the City of Brotherly Love — or, in some cases, household faces.
"For me, it's the beard," said the caveman look-alike who's currently in the midst of a career year at the plate. "If it wasn't for the beard, I wouldn't get recognized."
"I only get recognized when I'm with Marshy," joked Alec Bohm, the club's third baseman and Marsh's roommate.
Less than a year ago that would never be the case, even for someone as distinctive as Marsh. As late as last September, any Phillies player not named Bryce Harper, Rhys Hoskins, J.T. Realmuto or Aaron Nola could probably stroll through Center City unbothered, unnoticed. That's certainly not the case anymore.
"I went to Reading Terminal to get a turkey sandwich," backup catcher Garrett Stubbs recounted. "I get in line and I can see the guy behind the counter kinda eying me, like he wasn't really sure if it was me or not. I get to the front, and I'm paying for my sandwich, and he goes, 'Man, it's so weird, you look so much like Garrett Stubbs.' And I'm like, 'That's funny. It's nice to meet you.'"
Stubbs' high-energy clubhouse, postgame playlist and cult-hero vibe might make him one of the few second-string catchers in America to get recognized at a food hall. It has been quite a shift for a player who spent his first three big-league seasons as a completely anonymous up-and-down member of the Astros.
"It has changed a lot," Stubbs said. "I'd never been recognized in my life. Nobody in Houston ever came up to me. Now it's like all the time."
But Stubbs isn't the only Phillies player to get spotted while ordering lunch.
"I've gotten recognized in a Wawa," second-year second baseman Bryson Stott said. "But I guess that's not really that weird here. I guess that's where I would go if I wanted to get recognized."
Stott, who made the team out of spring training as a rookie last season, admitted that while he hardly got noticed in public for the first half of 2022, everything changed when the Phillies stormed through the National League in October.
"It's not a Bryce Harper, LeBron James kinda deal. But people are just more aware of all of us, especially in the city of Philadelphia," he said. "Like, the amount of detail when they were watching the games you could tell it was me. In the playoffs, they're always zooming in, and the broadcasts are always nationally televised."
The increase in interest has predictably led to a huge spike in attendance at Citizens Bank Park this year. On average, the Phillies' are drawing 11,128 more fans per game than they did last year, far and away the largest jump in the league. They have a realistic shot at breaking 3 million fans for the first time since 2013.
More fans at the yard means more folks around the city thinking and caring about Phillies baseball. It means more red hats with a white "P." And, of course, it means more fans spotting their favorite players out in the world.
"Oh my god, it's all the time," fireballing closer José Alvarado laughed. "But it's great. I love my fans."
There's also a noticeable increase in team-related advertising around the city — more billboards, banners and other assorted Phillies branding. And though many of the players don't live in the highly populated neighborhoods around Center City, they still experience the hype.
"I was driving behind a bus the other day," Stott said. "And all of a sudden I was like, Oh, wow, that's me on a bus."
All that's left for them is a parade.
Jake Mintz, the louder half of @CespedesBBQ is a baseball writer for FOX Sports. He played college baseball, poorly at first, then very well, very briefly. Jake lives in New York City where he coaches Little League and rides his bike, sometimes at the same time. Follow him on Twitter at @Jake_Mintz.
---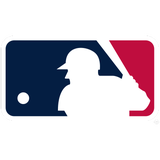 Get more from Major League Baseball Follow your favorites to get information about games, news and more
---