Henry McKenna
AFC East Reporter
It has not been a flattering run for the Buffalo Bills, particularly when looking at their past six games.
Really, it's been an unflattering season for Buffalo outside their Week 4 win over the Miami Dolphins. At the time, that felt like a statement game. Now, it looks more like an outlier — or a point of punctuation and a pivot point for Buffalo's season.
The Bills defense allowed 288 yards per game through Week 4 and 370.8 yards per game since Week 5, as noted by ESPN. In those same timeframes, they've gone from scoring 34.8 points per game to 20.2, and they've gone from allowing 13.8 points per game to 21.
At the start of the season, they were built to have balance, with quarterback Josh Allen elevating the offense and coach Sean McDermott elevating the defense. Allen needed to keep doing what the best quarterbacks do: leverage his unique physical assets with smart play.
But instead, we've seen mental mistakes crop up. Allen is tied for an NFL-high nine interceptions with Sam Howell, Mac Jones and Jimmy Garoppolo. (Not the best company.) It feels fitting, too, that Allen should be in the same spot as Howell, because the Commanders quarterback plays a bit like Allen did when he was a rookie. But it's not Allen's rookie year anymore. He and Howell shouldn't be in any of the same categories. And yet, there they are.
Allen's poor play is currently a chicken-or-egg question.
The egg: Is this just the Allen many predicted would bust when he was drafted No. 7 overall in 2018? Is he just a hard-headed QB with a propensity for risk?
"It's the old cliche: In order to win you have to stop yourself from losing," Allen said.
Now, if it's cliché, then Allen has probably heard it 100 times. And for whatever reason, it's not sinking in. But if there were anyone who might get it to sink it, it could have been Tom Brady, who basically lectured Allen on decision-making recently on the "Let's Go!" podcast.
"[Allen] is like my oldest son," Brady said in a conversation with Allen and host Jim Gray. "I try to tell him, but in the end, he's just got to do it his own way. … We have to sometimes make decisions in certain moments to check the ball down or to gain a few yards and move on."
There is another option — the chicken. Maybe Allen is in an offensive system that is predictable and lacking in a supporting cast. Because of those constraints, he feels the need to flout coaching and good decision-making and force the ball into bad situations in hopes it works out.
Now that's still on Allen. But it points to a broader issue with offensive coordinator Ken Dorsey, who isn't getting the most out of his offense.
"The big thing for us is not becoming one dimensional, predictable," Dorsey told reporters Monday. "And I think that's what we try to do. We tried to open up some series with some RPOs. We tried some drop-back passes. We tried some run game. We've got to be able to do that to keep the defense off-balance, so that we don't become predictable, and we have to do that in a way that's efficient for us."
Translation: They've tried a few things but nothing is working — yet. (Now, that list of things that Dorsey has tried is not a particularly creative list: run, pass and run-pass-option. But he's not going to broadcast the fine details of what, exactly, he's doing at a more minute level.)
Whatever the answer is, Allen's mistakes are burning the Bills. For the past two seasons, Allen and quarterback Patrick Mahomes have been in the top 10 for interceptions rankings. And their teams overcome that risky behavior through good defense and makeup big plays. Basically, Allen might get intercepted on a risky play once, but Stefon Diggs or Gabe Davis or someone else would convert the next two risky plays for massive chunk yardage or a touchdown.
That's not happening this year. Instead, opponents are punishing Allen and the Bills.
What's alarming is that the stats show that opponents can punish the Bills even more. Buffalo ranks seventh in giveaways but 14th in points allowed off turnovers (40). That number is likely to get worse, given that the Bills had 11 takeaways in the first four weeks but just three since then. And while they only gave up five turnovers in the first four games, they have put up nine from Weeks 5 to 9.
Bills drop to 5-4 after loss to Bengals. Time to hit panic button?
The truth is that — right now — the defense isn't very good, largely due to high-impact injuries. And McDermott's no-nonsense scheme is meant to highlight its talented players. Because of a few years of poor drafting, the Bills don't have depth behind their top-tier talent.
With all their injuries — most notably to cornerback Tre'Davious White and linebacker Matt Milano — McDermott's defensive unit lacks teeth. Even edge Von Miller has yet to play at the expected level amid his extended recovery from an ACL injury. In his 24 snaps Sunday against the Bengals, he posted the team's second lowest PFF grade on defense with zero tackles (and a missed tackle) with one pressure on a 7.1% win rate (ninth among defenders).
The Bills have done what they can to make up for their injuries, with the additions of cornerback Rasul Douglas (a trade acquisition) and defensive tackle Linval Joseph (a free-agent signing). But they're complementary pieces, not centerpieces like White and Milano.
The Bills defense is doing what it can to keep the team in the game, with the offense floundering. But it's tough for McDermott & Co. when they simply lack talent.
"I get it. I understand everyone's frustration. I absolutely do," McDermott said Monday. "We're working extremely hard to make the adjustments we have to make, and Ken is doing the same. So I remain confident in Ken and our offensive staff."
[Want great stories delivered right to your inbox? Create or log in to your FOX Sports account, follow leagues, teams and players to receive a personalized newsletter daily.]
The Bills have turned into a team we barely recognize. Yes, the numbers look OK, especially the advanced statistics. But a closer look at recent performances paint a much grimmer picture. While they looked liked they were building toward Super Bowl contention after Week 4, they have since created overwhelming evidence of ineptitude, particularly on the offensive side of the ball.
It's time for the Bills to worry. It's time for them to get urgent. It's time to realize how bad things have gotten.
A turnaround starts and finishes with Allen. He is their superstar. He has the talent to change the season. But he has been so inconsistent this season that his coaches and teammates need to implore him to elevate his game.
Because if he can't, Buffalo's playoff hopes will begin to dwindle.
Prior to joining FOX Sports as the AFC East reporter, Henry McKenna spent seven years covering the Patriots for USA TODAY Sports Media Group and Boston Globe Media. Follow him on Twitter at @henrycmckenna.
---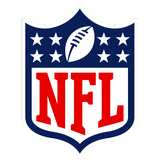 Get more from National Football League Follow your favorites to get information about games, news and more
---