Melissa Rohlin
FOX Sports NBA Writer
Remember the rumor this summer that Taylor Swift was dating Austin Reaves?
Before the internet was set ablaze last month by the pop superstar's romance with Travis Kelce, the 25-year-old Los Angeles Lakers guard was the sports star most loudly linked to Swift.
And it was all because of one tweet.
The false rumor's origin is perhaps even more delicious than the star-studded rumor itself. But first, here's a reminder of the magnitude of the rumor.
Stories about a potential Reaves-Swift romance began springing up in Yahoo, Seventeen, the New York Post and Sports Illustrated in June. According to Google Trends, from June 4-10, the search terms "Austin Reaves and Taylor Swift" went from having a popularity score of zero to the maximum of 100.
In August, fans in the Philippines chanted "Taylor Swift" at Reaves as he promoted his signature Rigorer shoe in Manila. By the end of the summer, Reaves was asked to address — and denied — the rumor on multiple podcasts, including Showtime's "All the Smoke" with former NBA players Matt Barnes and Stephen Jackson, as well as ESPN's "The Lowe Post." Even Reaves' own teammates texted him about it.
"Someone in the team group message at the time sent it just with a bunch of laugh faces," Reaves told FOX Sports last week. "I can't remember who it was, though. I don't even think I responded to it. I was like, 'Y'all got it. Y'all got this one.'"
Even more, the Lakers are still talking about it.
Ahead of Lakers Media Day, general manager Rob Pelinka praised Reaves for "not getting caught up in media rumors about who he's dating." And after Sunday's preseason game against Milwaukee, Lakers coach Darvin Ham cracked a joke about Reaves' humility, saying, completely unprovoked, "He's not afraid to tell Taylor Swift, 'No.'"
All of that was set into motion by a 24-year-old who fired off a tweet from a burner account on June 5 to fabricate that the two were spotted at a bar. But this person wasn't just some random internet troll — it was an LA Clippers employee.
Reaves himself broke out in laughter when FOX Sports told him who started the rumor that followed him all summer.
"Woooooooow," he said, drawing the word out for a few seconds. "That's crazy. That's actually funny."
Zain Fahimullah, a social media design associate for the Clippers, was about to board a flight home to Los Angeles after visiting his family in New York when he saw that Swift and The 1975 singer Matty Healy breaking up was trending on Twitter.
He decided to pile on.
He posted side-by-side photos of Swift and Reaves to his Twitter account, RefrigeratorLAL, writing, "Following her breakup, Taylor Swift was reportedly seen in an Arkansas Bar this weekend with star Laker basketball player Austin Reaves."
"Since I'm working for the Clippers, I didn't want to tweet it off my main, so I tweeted it off there," Fahimullah, a Lakers fan, told FOX Sports last week of his burner account.
It may seem as though Fahimullah was engaging in an act of sabotage. After all, the Clippers have long been looked at as the kid brother of Los Angeles basketball, with the Lakers winning a record-tying 17 NBA championships, while the other team down the hall at Crypto.com Arena has never even made it to The Finals.
But Fahimullah's intentions were apparently much purer. He just thought the rumor could be funny.
"Austin is the trending boy, like the Lakers' darling of the summer," he said, explaining his choice of Reaves. "He just signed this [four-year, $54 million] deal. He's going to Team USA. Also, the contrast between Austin Reaves and Taylor Swift makes it even funnier. Austin being this small-town kid, like a farmer. And Taylor Swift being this mega-superstar. So, I think that's why I chose him."
When Fahimullah's flight landed, his phone had so many notifications that he couldn't believe his eyes.
His tweet currently has 4.4 million views. And it was copied word-for-word by another Twitter account, HoopsMixOnly, which has racked up 7.3 million views. So, more than 11 million people have viewed the rumor on just those two accounts, more than the populations of Greece, Sweden or Portugal.
"I'm like, 'What?!'" he said. "I make a lot of memes and this was like the least effort I've ever put into one. And this is the one that just like blew up."
Of course, it didn't take long for the fake news to reach Reaves, who received a text from one of his friends that included the tweet, along with three letters: "LOL."
"I just started laughing," Reaves told FOX Sports. "I was playing cards with my brother, my best friend and my girlfriend, actually. I said something [about it] and she looked at me and was like, 'Yeah, I've seen that.'
"I was like, 'Yeah, one night when you were asleep I just snuck away and went to a bar.' She obviously laughed about it and said, 'If it were at a golf course, I would've been a little more worried.'"
Reaves' brother, Spencer, weighed in publicly, responding to the tweet with six crying with laughter emoji. "Austin going to the bar is the most unrealistic part of this whole thing," he added in another tweet, referencing Austin's preference for golf clubs over nightclubs.
Nonetheless, the rumor went viral, and still has life whenever Reaves' name is mentioned.
Technically speaking, Fahimullah wasn't the first to jokingly pair up the NBA player and the pop star. Their names were previously mentioned together on Twitter in April, as Reaves helped the Lakers reach the Western Conference finals. That tweet was in response to another Swift dating rumor, but only received 122,000 views, while Fahimullah's caught fire and fueled the news cycle.
[How Austin Reaves, the 'Hillbilly Kobe,' won over LeBron James]
Fahimullah never meant for his tweet to make headlines worldwide. In fact, he cringes whenever Reaves has to answer for it.
"I felt kind of bad once it started blowing up and people started talking to Austin about it," Fahimullah said. "I was like, 'Damn.' I felt like he shouldn't have to be answering these questions. I really felt bad."
Fahimullah was even chastised by his sister, who is a big Swift fan.
"Why did you do this?" he recalled her saying. "What's wrong with you?"
Reaves had a different reaction. He simply found the whole thing amusing.
"Any time you're in L.A. and you play for the Lakers, you're going to get a lot of attention," he told FOX Sports. "And obviously [Swift] is a superstar herself. So, I think the two names just blew up."
The Taylor Swift effect, of course, is very real.
Since being tied to Kelce last month, the tight end for the Kansas City Chiefs has gained over one million Instagram followers, his jersey sales have spiked nearly 400 percent and Chiefs games now rank first among 18-to-49-year-old female viewers, among many other groups.
Reaves, who grew up surrounded by over a hundred cows on a farm in Newark, Arkansas, doesn't have Twitter/X and said he rarely looks at his Instagram. When asked by FOX Sports if he had gained any new followers in light of the Swift whispers, he wasn't sure.
But even though he largely eschews social media, there was no escaping this rumor, especially in his hometown of just 1,170 people.
"It was really just a big joke going around town because obviously everybody knows everybody," Reaves told FOX Sports. "So everybody was talking about it, asking if it was true."
[The NFL (Taylor's Version): Every NFL team as a Taylor Swift song]
What shocks Reaves most is that some people actually believed it.
It wasn't so much that he could be dating one of the most popular pop stars on the planet. It was more that they were linked to an Arkansas bar, something Reaves believes was a dead giveaway that the whole thing was a farce.
"Obviously everybody back home knew it wasn't true because, one, I don't really go out like that," he said. "And two, I don't think she would ever go to Arkansas.
"It was definitely funny though seeing the trajectory it went on."
Melissa Rohlin is an NBA writer for FOX Sports. She previously covered the league for Sports Illustrated, the Los Angeles Times, the Bay Area News Group and the San Antonio Express-News. Follow her on Twitter @melissarohlin.
FOLLOW
Follow your favorites to personalize your FOX Sports experience
---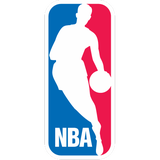 Get more from National Basketball Association Follow your favorites to get information about games, news and more
---