This Patriots rookie is showing why Bill Belichick reached in the draft

Henry McKenna
AFC East Reporter
Devin McCourty didn't expect to need to cut time out of his schedule for a conversation with Marte Mapu, the New England Patriots' third-round pick. When rookies approached McCourty in the past, they generally asked him generic questions about life in the NFL. The conversations didn't last long.
But Mapu approached McCourty, who recently retired after 13 years as a Patriots defensive back but has spent time around the team's facility this spring and summer, with a long list of questions. The two spoke for almost 45 minutes.
"[He and I were] getting in the weeds about different things that he's interested in and trying to do," McCourty told FOX Sports by phone after the Patriots' OTAs and minicamp concluded.
The questions had a lot to do with playing in the middle of the field. It wasn't just about safety or inside linebacker, the two starkly different positions the rookie out of FCS Sacramento State is learning in New England's system this offseason.
"We were getting into actually playing in a position and doing different things, which to me shows that he's fully invested in what he's learning," McCourty said. "I'm looking forward to being able to kind of help him throughout the season on different things that he sees and wants to discuss. I told him I'm definitely willing to help him out."
Mapu is what edge Matthew Judon calls "a unicorn." The rookie is a part of a Patriots defensive scheme that is (so far) extremely experimental, with cornerbacks playing safety and safeties playing linebacker and linebackers playing safety. It's chaotic. And that's the point.
"We have unicorns, for real," Judon said of New England's defensive versatility. "We got a guy like [safety Kyle] Dugger that can play on the line of scrimmage, at linebacker depth. He can play at corner, but he's a safety. And we drafted players that can play from nose to middle linebacker.
"You gotta get those players on the field, right? And so our coaches do a great job of finding any way to get those players in different packages on the field and put them in situations where they can compete and they can win. And that's what they're doing. … It's gonna be easy for us to match up with any offensive personnel."
And for Mapu?
"That's another guy that can play all three levels," Judon said. "I think just his speed and how big he is. He runs like a free safety, but he stands like a linebacker or an edge player.
"And so with [Mapu], when he comes out here, when he puts on those pads, he's going to have to show it. It's easy to do it in shorts and shirts. But I think he has an ability and a uniqueness to be a really good player."
The game film and stats are sparse on the 6-foot-3, 220-pound prospect. The Sacramento State website listed him as a nickel back, meaning a slot defender. And for the most part, that translated to safety. During the 2022 season, Mapu logged 76 tackles, 6.5 for loss, two interceptions, four pass breakups and one blocked kick in 13 games. He finished the year as a first-team Associated Press FCS All-American.
Even with safety as his college position, Mapu seemed like a fit at linebacker in the NFL given how hard he hit and how much size he could still add to his frame. "It won't be a surprise if Mapu adds weight and locks in as a backup weakside linebacker in a 4-3 defense as a pro," wrote NFL.com draft analyst Lance Zuerlein.
The Patriots are tinkering with Mapu in multiple places: linebacker and safety.
"I didn't even have to do that," McCoury said. "I just had to play corner [as a rookie]."
The Patriots could really use Mapu as a deep safety, given they didn't add any other safeties in the wake of McCourty's retirement. But the team won't know if he can truly play the position until they put on pads and let the players go at full speed with contact.
"From watching him play football, it looks like he can do it. … Realistically, he can be out there at safety for this team, which is impressive," McCourty said.
Though the Patriots are literally throwing him into the deep end of the defensive formation, Mapu has been poised in practice, without any clear breakdowns in coverage. With the media, he has mostly given unrevealing answers. Quiet off the field, versatile on the field — so yeah, he's a classic Bill Belichick prospect.
So far.
"I've been playing football for forever, so I feel comfortable just being on the football field, in all honesty," Mapu said. "I don't really think it comes down to wherever I line up."
What positions has he played during his football career?
"I feel like I've played everywhere [since I was a kid]," Mapu said. "I had my hand in the dirt and everything. I think I've played everything."
If Mapu is going to remain humble, then perhaps McCourty can help contextualize what's special about the prospect: his combination of size and movement skills.
"This isn't normal in the NFL," McCourty remembered thinking while watching Mapu.
During training camp, the Patriots will truly test the young player's versatility. The spring practices were for learning. New England experimented with multiple positions for a handful of defensive backs and linebackers. Heck, the Patriots even moved quarterback prospect Malik Cunningham to receiver in hopes of improving his chances of making the NFL.
During OTAs and minicamp, the Patriots experiment with new formations, new plays and players at new positions. But it doesn't all stick. Things change quickly in training camp if Belichick doesn't like the look of something. But Mapu isn't just out for a roster spot; he's looking for snaps with the starting defense. The question will be whether, as he tries to learn two positions, he sticks at one.
"I think it goes into the evolution of the game when you talk about guys being able to play multiple positions," veteran safety Adrian Phillips said of Mapu on Friday. "Seeing him out there on the field, it all looks comfortable for him. It looks like stuff that he's seen before."
Prior to joining FOX Sports as the AFC East reporter, Henry McKenna spent seven years covering the Patriots for USA TODAY Sports Media Group and Boston Globe Media. Follow him on Twitter at @henrycmckenna.
FOLLOW
Follow your favorites to personalize your FOX Sports experience
---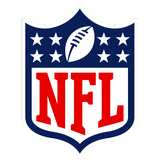 Get more from National Football League Follow your favorites to get information about games, news and more
---