This week in tech: Meta's meteoric Threads launch; Rivian's auspicious week
© Reuters.
By Louis Juricic and Sarina Isaacs
Investing.com — Here is your weekly Pro Recap on the biggest headlines out of tech this week: Meta's massive Threads launch (and Twitter's lawsuit warning); a boost for Alibaba ; and radiant headlines for Rivian.
InvestingPro subscribers get tech headlines like these in real time. Never miss another market-moving alert.
Meta's Threads app launches with a bang – and a legal threat
Meta Platforms (NASDAQ:) CEO Mark Zuckerberg said on Friday that its new Threads app – which some are calling the "Twitter killer" – had already amassed 70 million signups after its Wednesday-night launch, thanks in large part to its tremendous Instagram user base.
A day earlier, Twitter responded to the launch by threatening to sue Meta, according to a letter sent by Twitter attorney Alex Spiro that Semafor obtained.
The letter accuses Meta of attempting to create a "copycat" app by unlawfully poaching numerous ex-Twitter employees, then tasking these employees with developing the Threads app with the intention of utilizing Twitter's trade secrets and intellectual property in order to expedite the app's creation. The letter demands that Meta immediately cease use of that information.
Meta, via its communications director Andy Stone, posted on the new app that no one on the Threads team is a former Twitter employee.
Elon Musk tweeted, "competition is fine, cheating is not."
Bank of America analysts said that Meta has a history of successfully replicating competitor apps without serious legal challenges, adding:
Until further facts surrounding the claim emerge or further steps are taken by either party, we anticipate that the current threat of legal action will have limited immediate impact on the ramp of the app. However, if Threads was to grow to a size similar to, or larger than, Twitter, we could see possibility of antitrust issues with cross platform data use.
Meta shares gained 2% for the week.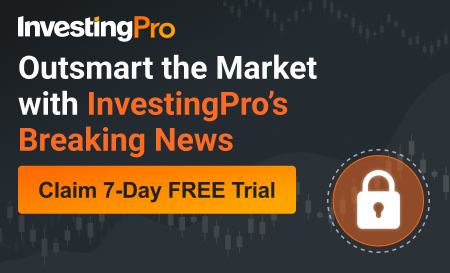 Alibaba pops on lower-than-anticipated China fine
U.S.-listed shares in Alibaba (NYSE:) spiked 8% Friday after the Chinese government slapped its fintech arm Ant Group with a lower-than-expected 7.12 billion yuan fine ($985M). Alibaba's Hong Kong-traded shares (HK:) closed up 3.4% for the session.
Reuters previously reported that Ant was set to be fined at least 8B yuan (roughly $1.1B).
The penalty – the biggest placed on a Chinese internet company since regulators fined ride-sharing app Didi Global (OTC:) for $1.2B last year – concludes a multiyear revamp of Ant that was initiated by the People's Bank of China following the scrapping of the fintech firm's planned $37B flotation in 2020.
Ant said that it will "comply with the terms of the penalty in all earnestness and sincerity and continue to further enhance our compliance governance."
The end of the overhaul could mean that Ant will be able to secure a financial holding company license and, potentially, bolster a revival of an initial public offering. Before the IPO was scuttled, some investors had valued Ant at over $300B.
Meanwhile, New York-listed shares of Alibaba peers Baidu (NASDAQ:) and PDD Holdings (NASDAQ:) each rose more than 3%.
Rivian's explosive week
Electric carmaker Rivian Automotive (NASDAQ:) soared last week on several pieces of good news: better-than-expected production numbers, word that Amazon (NASDAQ:) will deploy its first Rivian vans in Europe, and warming sentiment among Wall Street analysts.
First, on Monday, Rivian surged more than 17% after the company said it produced 13,992 vehicles – a 59% year-over-year jump – overcoming Street expectations for 12,640. The company, which has been struggling with supply-chain hurdles, also reiterated its annual production target of 50,000 units.
Then, on Wednesday, Amazon said that 300 of the vehicles will take to the roads in a number of regions in Germany over the coming weeks, including Munich, Berlin, and Düsseldorf. They constitute Rivian's first commercial shipments outside of the U.S.
Amazon, which is also the largest shareholder in Rivian, had already ordered 100,000 of these vans and began to roll them out in several U.S. cities last year. By 2030, Amazon says it plans to have 100,000 Rivian vans in operation globally.
Amid the positive headlines, DA Davidson upgraded the stock to Neutral from Underperform, arguing that the entry into Europe came "far earlier than we anticipated." The analyst added:
While 2Q deliveries were short of our model, they beat consensus expectations (a low bar, in our view). The recent ABRP acquisition adds new capabilities and valuable data as well.
Separately, Needham & Company added Rivian to its Conviction List and raised its price target to $28 from the prior $26. Mizuho kept its Buy rating on the stock, but cut its 12-month price target to $27 from the prior $30.
All told, Rivian shares rocketed about 52% for the week to $24.70.
Scott Kanowsky, Senad Karaahmetovic, Michael Elkins, and Davit Kirakosyan contributed to this report.