Tony Pollard will play on franchise tag, but what is Cowboys' future at RB?

David Helman
Dallas Cowboys Insider
Tony Pollard won't be signing a long-term deal in 2023. So what comes next?
This has felt like a given since Pollard signed his franchise tag all the way back in March, but what's been long suspected is now a matter of record. The NFL's deadline to negotiate with tagged players passed on Monday afternoon, and with no deal in place, Pollard will play the upcoming season on the $10.09 million tag.
It honestly seems like a rare win-win for club and player. Sure, it's understandable that players rarely like the franchise tag because it doesn't offer long-term security. But for Pollard, who was a fourth-round pick, the tag will pay nearly triple his career earnings. On top of that, the running-back market is currently as dire as it's ever looked. Saquon Barkley and Josh Jacobs, also tagged by their respective clubs, failed to land long-term deals at the deadline on Monday.
That means Miles Sanders and David Montgomery are the only backs in the league who secured more guaranteed money this year than Pollard's $10.09 million. And even with those guarantees, those guys are playing for roughly $6 million per season on their new deals — a paltry number compared to top free agents at other positions.
So Pollard gets a sizable paycheck for a modern running back — however unfortunate that might be — with a chance to cash in again next spring. And the Cowboys, for the first time since signing Ezekiel Elliott to an ill-fated mega extension in 2019, have flexibility at the position.
With a week left until training camp begins, let's consider the options remaining in 2024.
Extend Pollard
The main reason fans and media wring their hands about the franchise-tag deadline is the fear of the open market. Typically, if a tagged player doesn't sign a new deal in July, his price will go up significantly in March. That doesn't look likely in this case. Again, the running back market is in rough shape right now. The league preferred to tag top performers like Pollard, Barkley and Jacobs, and marquee free agents struggled to hit paydirt. NFL decision-makers are clearly reckoning with the value of majAror running back contracts after several have failed to pan out.
Are Dak Prescott and the Cowboys facing the most pressure for a Super Bowl run this year?
Pollard could enjoy a second consecutive Pro Bowl season and still not completely price himself out of Dallas. True, the Cowboys would have to make that work while also figuring out extensions for CeeDee Lamb, Trevon Diggs and Dak Prescott, but it feels more possible than in years past.
In a world where a player of Sanders' caliber is signing a four-year, $25 million deal with just $13 million in guarantees, it's at least believable that the market for Pollard's services won't be as intense as in years past.
Two tags
Never forget how much control NFL clubs actually have in this process, because the Cowboys could potentially use the franchise tag on Pollard again next year. It's incredibly unlikely, as there are several other big ticket free agents to worry about. If a long-term deal can't be reached with a player of Diggs' caliber this summer, it feels likely this front office would preserve the tag to prevent him from hitting the open market in 2024. The same could be said for Terence Steele or even Tyler Biadasz.
Still, it's possible. NFL rules stipulate that a second straight tag account for 120% of the original price, meaning the Cowboys would be on the hook for roughly $12 million if they tag Pollard again next year.
It's a lot of money to spend on a running back. But in theory, the Cowboys would be getting two years of top-tier production for roughly $22 million, and they'd be free to move on after Pollard's age-27 season. That's not much of a difference from the guarantees that were given to this year's top free agents.
The only problem is the strain such large cap charges would put on the Cowboys' finances, especially with big deals to negotiate for Diggs, Lamb, Prescott and even Micah Parsons. That more than anything is what makes this untenable.
Will Cowboys have enough room to pay Lamb, Diggs, Dak, Parsons?
How to move on?
Pollard figures to be the lead back in Dallas this year, and I wrote last week what a huge opportunity that should be for him.
Even so, keep a close eye on how the season plays out. After all, Pollard began his career as an overlooked fourth-round pick playing behind Ezekiel Elliott.
The Cowboys just spent a Day 3 pick on an intriguing young running back, as if we needed a reminder that this league is a near-constant roster churn. Deuce Vaughn will have his fair share of doubters due to his small stature, but he was one of college football's most electric players during his three-year stint at Kansas State.
Malik Davis is another fun, young player — one who managed to appear in 12 games as a rookie despite making the roster as an undrafted free agent. And, somewhat shockingly, Ronald Jones II is only just now turning 26 despite spending five years in the NFL. It's not far-fetched to think he could revitalize his career in an offense as stacked as the one in Dallas.
That makes the future murky for any veteran ball carrier. Sanders is a perfect example, as his 1,269-yard, 11-touchdown performance for Philadelphia didn't entice the Eagles into prioritizing him during free agency. Even if Pollard breaks out this season, there's no guarantee the Cowboys can fit him into their long-term plans along with all their other looming contract decisions.
If that's the case, look to the young guys — and the draft. April's marquee event is the league's preferred method for replacing running-back production, and the Cowboys are no exception. Yes, they've signed affordable free agents like Darren McFadden, Alfred Morris and now Ronald Jones. But they've never been shy about replenishing their running-back depth through the draft, selecting 14 of them in the last 20 years — with half of those picks coming in the first four rounds of the draft.
It might've happened this year had the cards fallen differently. We don't need to revisit the Bijan Robinson hype now, but the Cowboys had interest in other talented prospects, from TCU's Kendre Miller to Mississippi's Zach Evans. If they considered it with Pollard already signed to the tag, it'll surely be a topic of conversation if he's not in the building next spring.
Such is life in the NFL, as its current crop of running backs is finding out. I still believe Tony Pollard is in line for a big season, which should put him in position to cash in again next spring.
That's no guarantee the Cowboys won't feature an all-new crop of ball carriers this time next year.
David Helman covers the Dallas Cowboys for FOX Sports. He previously spent nine seasons covering the Cowboys for the team's official website. In 2018, he won a regional Emmy for his role in producing "Dak Prescott: A Family Reunion" about the quarterback's time at Mississippi State. Follow him on Twitter at @davidhelman_.
FOLLOW
Follow your favorites to personalize your FOX Sports experience
---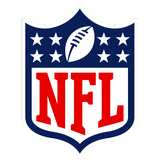 Get more from National Football League Follow your favorites to get information about games, news and more
---