Twins end another playoff drought, move on to ALDS: Here's what we learned
Jordan Shusterman
FOX Sports MLB Analyst
With the historic losing streak officially behind them, the Twins had bigger goals in mind entering Game 2 against the Blue Jays. Not since the 2002 ALDS when Minnesota eliminated the iconic Moneyball A's team had this franchise advanced a round in the playoffs. Until now.
One could point out that merely advancing to the ALDS is an achievement only worth celebrating in this new expanded postseason era. But in defeating Toronto 2-0 Wednesday, the Twins did more than just advance to the next round. The champions of the worst division in baseball more than proved their mettle against a wildly talented team with a better record despite competing in baseball's best division. Minnesota will carry this unfamiliar feeling of playoff momentum into Houston this weekend with an identity more closely linked with this week's success rather than the failures of its teams from the past.
Toronto's outlook is less rosy. The day after Minnesota rid itself of the burden of its historic 18-game playoff losing streak, the Blue Jays faltered in a seventh consecutive postseason defeat. They are now tied with AL East rival Tampa Bay — also eliminated on Wednesday — for the longest such active skid in MLB. Seven is a far cry from 18, but three straight playoff trips without a victory is a tough pill to swallow considering the caliber of the roster the Blue Jays have assembled. They'll now turn their attention to offseason planning while the Twins prepare for a much tougher test in the next round.
Before we turn the page, though, let's review what went down in Game 2.
What we'll remember
Let's be clear about something: John Schneider didn't stroll out there in the fourth inning to pull José Berríos at 47 pitches on a whim or a sudden hunch of managerial wizardry. This was a scripted decision carefully plotted in the hours (if not days) beforehand by far more people in the Toronto front office and coaching staff than just Schneider. When Yusei Kikuchi began warming up in the second inning and Génesis Cabrera did the same in the third despite Berríos throwing quite well, it became obvious that it was only a matter of time before Schneider put the strategy in motion.
With lefty slugger Max Kepler coming up following a leadoff walk to Royce Lewis, Schneider made the call. Such a plan did not account whatsoever for how Berrios was throwing, it only focused on the desired outcome beyond just avoiding the Berrios/Kepler matchup: force (or strongly encourage) the Twins to pinch hit for some of their best lefty bats earlier in the game than they ever normally would. In that sense, they succeeded. After Kikuchi entered, Donovan Solano pinch hit for Alex Kirilloff and Willi Castro stepped in for Matt Wallner, each seemingly offensive downgrades. Sandwiched between those two pinch-hits, though, was an RBI single from Carlos Correa to take the game's first lead.
That one RBI turned out to be enough was the bigger problem for Toronto. We can debate the pitching decisions all day — the Jays' lackluster offensive effort is what sunk them. It's not like they didn't have opportunities, either.
The Blue Jays outhit the Twins just as they did in Game 1. They made Sonny Gray throw 39 pitches over the first two frames but couldn't push a run across. With runners on second and third with two outs and Bo Bichette at the plate, Vladimir Guerrero Jr. got picked off at second base to conclude Gray's outing. Later, Matt Chapman roped a ball down the left field line just foul before grounding into an inning-ending double play on the next pitch. Credit to the Twins pitchers, but it was there for the Jays hitters on multiple occasions, and they didn't capitalize. Cry about the pitching management all you want. You can't win a ballgame with zero runs.
Game 2 MVP
We saw Correa make a marvelous defensive play in Game 1 to save a run, one that required a combination of poise and athleticism that few infielders can match across the league. In Game 2, he not only delivered the go-ahead RBI single in the fourth that turned out to be the game-winner, he also was key in orchestrating the pickoff of Guerrero before applying a lightning-quick tag to complete the play and cease Toronto's rally in the fifth.
It was yet another demonstration of how many different ways he can impact the game even in moments when he doesn't appear likely to be the main character. As the Twins continue to travel deeper into unchartered postseason waters, Correa's calmness and confidence will undoubtedly continue to serve as their north star in every kind of situation.
Inside the box score
How about four scoreless innings from the Twins relief corps? I'm glad the starting staff led by Gray and Pablo López is starting to get the attention it deserves, but I have a feeling we're all about to get a lot more familiar with some of the names in this bullpen. Just because Jhoan Duran is chucking 103 mph like he's playing catch doesn't mean the rest of his late-inning friends are a bunch of soft-tossers! Louie Varland was touching triple digits! Brock Stewart and Griffin Jax were cruising at 98 mph! It might take a few more series victories to make any of these hurlers household names, but it's plainly obvious that the pure stuff these guys are showcasing is up to the task of late-and-close situations in October.
What surprised us?
A two-game sample is certainly too small to make any sort of grand judgments on individual performances. That said, Brandon Belt going 0-8 in the series with five strikeouts was a disappointing showing considering how hot he was in August and at the end of September. That strong finish was a huge part of why he was batting second in these two games. He wasn't the only Jays hitter to come up short, of course, I just liked the matchups for him, especially entering this postseason.
What's next?
Minnesota's reward for finally winning a playoff series? A trip to Houston to begin the ALDS on Saturday against the defending champion Astros. It'll be an October rematch of the 2020 wild-card series that featured a dramatic go-head homer in the seventh inning of Game 2 off the bat of Correa to help Houston seal the series. Those contests took place in an empty ballpark amid the pandemic, though, sans the energy of a now-revitalized Minnesota crowd. Though the upcoming two games in Houston will surely set the tone for the series, it's a safe bet Target Field will be absolutely buzzing for Game 3 and possibly beyond. And this time, Correa will be on their side.
Jordan Shusterman is half of @CespedesBBQ and a baseball writer for FOX Sports. He has covered baseball for his entire adult life, most notably for MLB.com, DAZN and The Ringer. He's a Mariners fan living in the Eastern Time Zone, which means he loves a good 10 p.m. first pitch. You can follow him on Twitter @j_shusterman_.
---
MLB trending



Why the Phillies' Kyle Schwarber is among MLB's best teammates: 'We all love him'

2023 MLB Playoff Bracket: Standings, wild-card schedule, results

2023 MLB Playoff predictions: Ben Verlander's picks for every round, World Series




2023 MLB Playoff schedule: World Series dates, How to watch, TV channels

2023 MLB wild-card series highlights: D-Backs, Phillies win

World Series odds, futures bets, for every playoff team, ranked from 12 to 1




2023 World Series odds: Braves enter MLB playoffs as favorites

Bryce Harper sports Allen Iverson, Trea Turner shirts before Phillies playoff opener

Cade McNamara injury: Iowa QB out for season with a torn ACL
---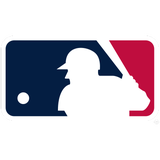 Get more from Major League Baseball Follow your favorites to get information about games, news and more
---