USA goalkeeper Alyssa Naeher says she saved penalty vs. Sweden: 'You cannot convince me otherwise'
With the United States facing elimination in its penalty shootout against Sweden at the 2023 FIFA Women's World Cup, USWNT goalkeeper Alyssa Naeher came up with not one, but two massive saves to keep her team in it — or she thought. After review, goal-line technology showed that Lina Hurtig's shot did make it past the goal-line despite Naeher's best efforts.
Naeher couldn't believe it, and she still can't, as she told her USWNT teammates Sam Mewis and Lynn Williams on the most recent episode of their podcast "Snacks."
"Truthfully, I will go to my grave claiming that I saved it," Naeher said. "You cannot convince me otherwise. I have the pictures saved on my phone. I have looked at it an unhealthy amount of times since the game has ended, I've watched it over and over. I genuinely thought that I had saved it."
USWNT vs. Sweden: WILD Penalty Shootout in the 2023 FIFA Women's World Cup
As hard as it has been for Naeher to come to terms with that one play, she said that the most heartbreaking thing about the USWNT's abrupt exit from the World Cup is that they never reached the potential she saw for the team.
"No one game, no one tournament, comes down to one play, but in that moment, it felt like we lost the World by millimeter," Naeher said. "And we all know we hadn't played our best in the group stage. We felt that, we knew that and we wanted to keep progressing through the tournament. We wanted to prove that we were the team we expected ourselves to be; to play to that standard to that level.
"I felt like in that game, that was the best performance that we had put together. Obviously, we still didn't score, we still didn't find that missing piece of finishing it, but I felt like it was a better performance. That was our standard, that was the team that we can be. And then to lose in that way and not be able to build off of that was the most disappointing part."
[Related: Megan Rapinoe on missing penalty at World Cup: 'I would take that one again']
It's true that the USWNT couldn't' continue is development in the tournament, but it now has the opportunity to continue it within the program over the next four years, and with a new coach. The 2024 Olympic Games in Paris will serve as a good measuring stick for the group.
One thing is clear: The United States women's national team and its fans will be thinking about that penalty shootout with Sweden for a long time.
FOLLOW
Follow your favorites to personalize your FOX Sports experience
---
UNITED STATES WOMEN trending
---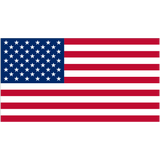 Get more from United States Follow your favorites to get information about games, news and more
---