USC vs. Colorado: What we're watching in Week 5 showdown
Deion Sanders doesn't care if you're rooting against him, doubting him, or even booing him. He's simply proud of his Colorado Buffaloes' 3-1 start to the season.
"When I came out of the womb, I was booed," Sanders quipped on Tuesday. "I don't take my time to respond and to defend myself. Why would I do that? I'm giving you a microphone if I'm doing it. I'm giving you solace that you're in my life. I don't care. I really don't. I'm not new to this, I'm true to this and I keep going."
HOW TO WATCH 'BIG NOON KICKOFF' THIS SATURDAY
10 a.m.-Noon ET: "Big Noon Kickoff" pregame show on FOX
Noon ET: USC at Colorado on FOX and the FOX Sports app
Meanwhile, USC coach Lincoln Riley has gone out of his way to play nice, not providing any potential motivational material for Sanders' club.
"He's done a great job," Riley said this week. "Look at the results. At the end of the day, our job as coaches is to do what's necessary to help make these programs that give us an opportunity the best we possibly can. We've all seen it here.
"There's a lot more similarities in the transformation here and what coach has done at Colorado than there's not. I see right where he's coming from. He's done a great job with the roster."
The teams lock horns in a highly-anticipated duel on Saturday in Boulder. Will it be a wild, high-scoring affair? Can the Buffaloes shock the world?
Can Coach Prime and Colorado pull off the upset?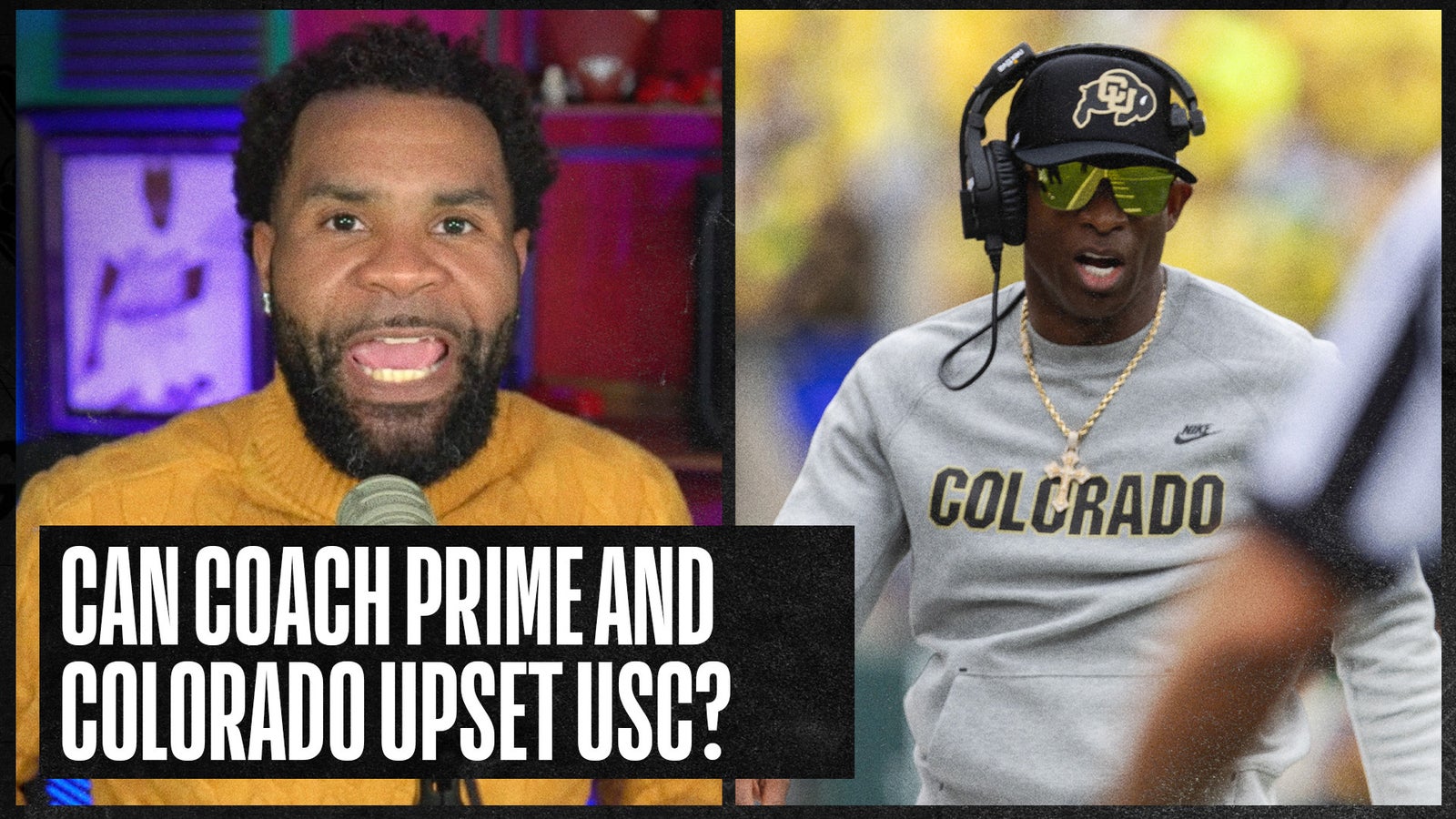 FOX Sports college football experts RJ Young, Bryan Fischer and Laken Litman share what they'll be looking for in the biggest game of the week.
No. 8 USC at Colorado (Saturday at Noon ET, FOX and the FOX Sports app)
The big question ahead of this game is how will Deion Sanders and his team react to their first loss of the season. What does he need to do to reset his team ahead of facing USC?
Bryan Fischer: After the Oregon loss, I was struck by how relatively nonchalant many of the players were walking off the field at Autzen. It was almost an NFL-style approach to losing, with the way the Buffs took the loss largely detached from the binary end result — and the far more tantalizing promise of a fresh opportunity awaiting as soon as they got on the bus.
Sanders should have no issue getting his team to come around to the task at hand on Saturday as a result. When watching back film from Eugene, he can simply point to that fake punt that the Ducks ran deep in their own territory (or going for it on fourth-and-goal twice) as a motivator to be better. Flip on the opponent tape for this week, and he can note the grand stage available if everybody plays to their potential, beating a historic power with the Heisman Trophy winner on "Big Noon Saturday." From a motivation standpoint, it doesn't get much easier than this spot right now.
That said, I would think he is going to have a few things to say to try and retune his coaching staff. DC Charles Kelly's group has yet to play four full quarters of consistent football, while OC Sean Lewis failed to have many answers for Oregon's pressure, nor for the simple fact that his receivers struggled to create separation.
RJ Young: Continue to be Colorado. I have no doubt that Prime will remain himself, nor that Shedeur Sanders can operate if he's given time.
But the front seven and offensive line will have to do more than they've done all year to give the Buffaloes a chance to win.
The best way for CU to accomplish an upset is to match scores with USC — a program that is averaging 55 a game. The Buffaloes won't be able to afford empty possessions, and the defense will have to help the offense win the turnover battle.
Deion Sanders on the underdog role: 'David's got to have a Goliath'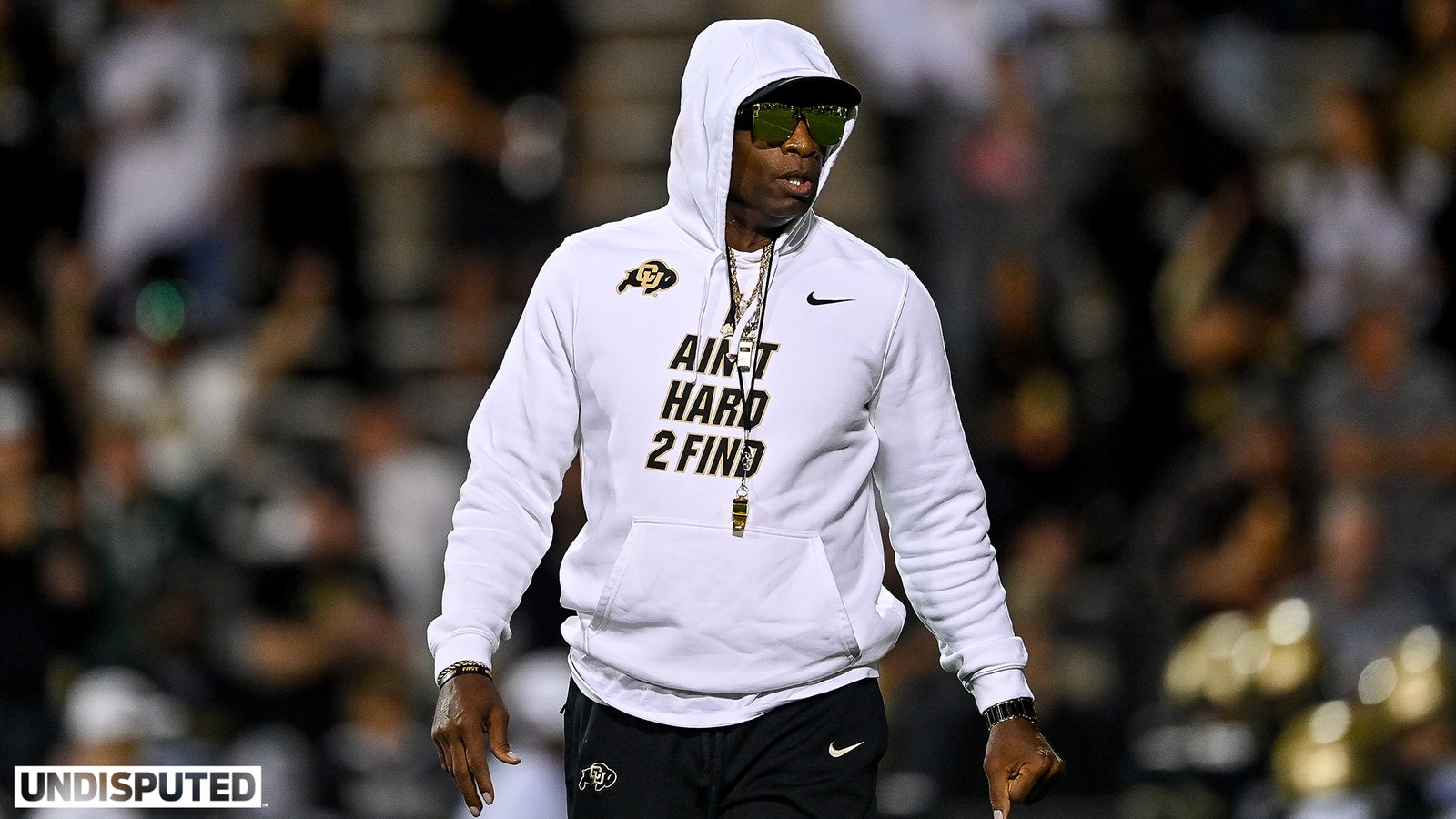 Laken Litman: If there's one thing Deion Sanders doesn't need help with, it's figuring out how to motivate his team. Yes, Colorado got embarrassed last week in Oregon, but Prime's response after the 42-6 butt-kicking was, "You better get me right now. This is the worst we're gonna be. You better get me right now." If that's true, we'll see a stronger showing from the Buffaloes at home on Saturday.
But Colorado quarterback Shedeur Sanders has to be better. Coach Prime's son struggled vs. the Ducks, going 23 of 33 for 159 yards and one touchdown, and the offensive line gave up seven sacks. The running game also needs to get going — five different players had touches, but none had more than 40 yards rushing.
Defensively, the Buffs allowed Oregon to pile up 522 yards of offense, and quarterback Bo Nix completed 28 of 33 passes for 276 yards with three touchdowns, taking his team to a 35-0 lead at halftime. It's possible that reigning Heisman Trophy winner Caleb Williams and USC's offense, ranked No. 3 in the country, are licking their chops. Colorado's unit needs to get pressure on Williams early and make him uncomfortable in the pocket.
Speaking of coaching, Sanders has turned his team around quickly in a similar manner to how Lincoln Riley did so at USC. What similarities and differences do you see in how these two men built their programs?
RJ Young: Each brought a quarterback with them. Each raided the transfer portal. Each has a reputation for winning.
The process is taking longer at CU — perhaps a full year. Riley was able to not just bring some of the best players he had at Oklahoma to South Central, but some of the best players from across the country.
Perhaps the biggest difference between the two is just how much attention Prime has brought not just to Colorado but to the sport. Riley looks to become the second coach to beat Prime in front of what is likely to be another large TV audience.
Laken Litman: Both coaches love the transfer portal, have gun-slinging quarterbacks, and have been praising each other this week rather than creating any bulletin board material. This is actually the first game Colorado is heading into this year in which there are outwardly good vibes coming from both sides. This week Riley said Sanders has "done a great job," while Sanders said he has "the utmost respect and love and appreciation" for Riley before adding that he's a "bona-fide winner."
Bryan Fischer: Naturally, the attention is going to be drawn to bringing in high-profile quarterbacks and a host of skill position talent that pairs nicely with an uptempo offense.
The one area where they differ is the simple fact that Riley's roster flip included far more high-profile additions from Power 5 schools, particularly on defense. Last year the Trojans brought in Shane Lee from Alabama and Eric Gentry from Arizona State among others, while landing Oklahoma State's Mason Cobb and Georgia's Bear Alexander among the notable additions this season. Colorado's starting defensive line includes transfers from Dartmouth, East Carolina, Fresno State and Florida State. The secondary is basically the same one he had at FCS Jackson State, which has been hampered by losing Travis Hunter to injury.
So for all the momentum that Coach Prime has talked about in terms of bringing his Louis to Boulder, it's really the visiting Trojans who have been bringing in the higher-end goods under Riley recently.
USC drops three spots in AP Top 25
There has been a lot of hype around Shedeur Sanders, Michael Penix Jr. and other quarterbacks this season, yet Caleb Williams has been as good as ever. What are you seeing from the reigning Heisman winner in comparison to last season?
Laken Litman: So far this season Williams has passed for 1,200 yards with 15 touchdowns and no interceptions. Granted, this is through the first four games against average competition, but it's still impressive, and he's certainly still high up in the Heisman Trophy discussion. This is a great year for quarterbacks, but that doesn't mean Williams, who runs the most explosive offense in the country, is old news. He's still very much one of the best — if not the best — quarterbacks in the country right now.
Bryan Fischer: Despite playing just 12 quarters this season, Williams leads the country in touchdowns, points, passing efficiency, and yards per attempt — yet is somehow still just scratching the surface of what he can become behind center. There still seems to be a bit of a learning element in terms of timing with a few of his wideouts, and I get the sense that he and Riley are very much slowly incorporating unique weapons like Zachariah Branch in space or multipurpose threat MarShawn Lloyd with an eye toward the future.
Williams' offensive line doesn't seem quite as good as a year ago, so he's been forced to scramble a bit more and use his legs to pick up first downs more often. Normally that would be a bad thing, but it really turns out to be a negative for opponents since that's when the Heisman winner is at his best. He's made some truly jaw-dropping plays when being forced from the pocket and the ability to keep his eyes up (something he was already excellent at) while creating a throwing lane remains one of his best qualities.
RJ Young: More of the same, but we're still looking for a team to present a credible challenge to Williams. While Colorado is fun, its defense is a disaster.
This game features the league's best offense against the league's worst defense. Anything less than a stellar performance from Williams will feel underwhelming.
Breaking down USC's Caleb Williams from inside the pocket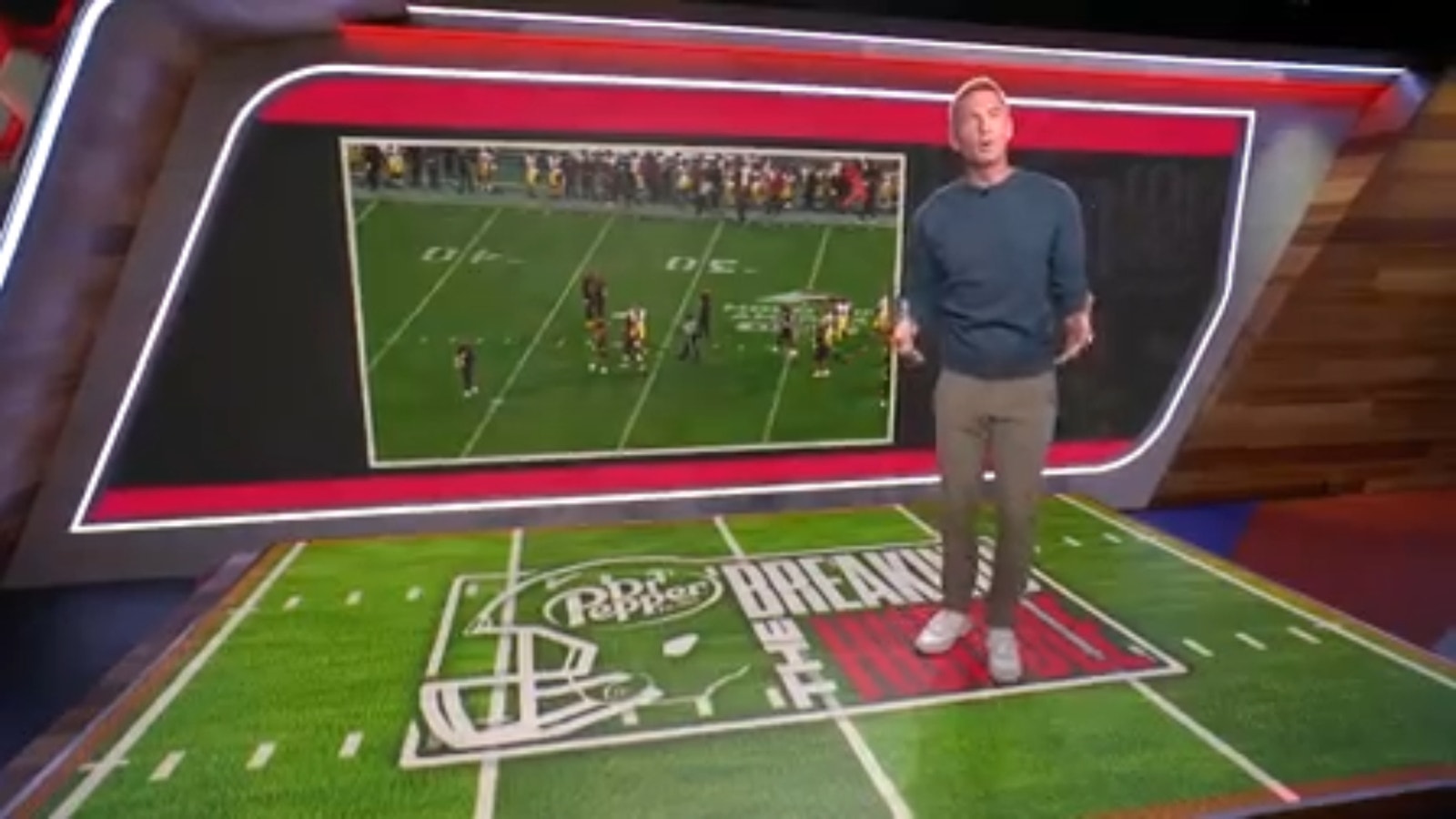 What is USC's biggest advantage in this game? Where might Colorado be able to find an edge?
Laken Litman: For USC, it's Williams. He's still arguably the best player in the country right now.
For Colorado, they're not facing a defense as tough as Oregon's was last week. If Sanders can connect with receivers Xavier Weaver, Jimmy Horn Jr. and Michael Harrison, he'll rebound from last week and give his team a chance to win.
Plus, there's no doubt this will be a hostile environment. Folsom Field will be rocking and ready for the moment.
Bryan Fischer: Much like with Oregon, it's in the trenches. The Trojans' offensive line has some guys who are going to love running that counter play over and over in this game until CU proves that it can stop it. Defensively, USC leads the country in tackles for loss and is among the national leaders in sacks. The Buffs have allowed more sacks than any Power 5 team so far this season, and it stands to reason that Shedeur Sanders will have a hand in his face quite often on Saturday.
The one place I can see Colorado finding some success is with some of their long pass plays. The Trojans' secondary is a little suspect and, as we saw last week against Arizona State, not the greatest tackling bunch. The signal-calling Sanders will need to be protected, and if he can have a little time to throw, I could definitely see some big plays there for the taking.
And of course, there's the matter of that guy running the show offensively in Cardinal and Gold who loves to flash the stiff arm …
RJ Young: Caleb Williams is USC's biggest advantage. No one in the sport is as elusive and talented when the play breaks down.
Colorado's edge is on the perimeter. Look for Sanders to connect with Weaver, Horn and Harrison as often as possible. If he does, Buffs stand a chance.
Expectations for Colorado were fairly low to start the season but then skyrocketed after the Buffaloes' 3-0 start. After CU endured a bit of a reality check in Eugene last weekend, let's take a fresh look at the rest of the season. What now constitutes success for Deion Sanders' program in Year 1?
Bryan Fischer: Given the malaise the program has been through for basically the past two decades, I still hold firm that making a bowl game would represent meaningful progress in Year 1 of the Coach Prime era. The fact is, this is now a relevant and almost must-see team every week — a testament to the impact of hiring somebody like Sanders.
In part because of that, if the Buffs can reach seven or eight regular season wins — for a team whose over/under was set at 3.5 wins in the preseason — I would submit my coach of the year vote for Sanders on the spot. It's not only that he would have done that good of a job on the field, but it would also encapsulate the stellar impact beyond the lines in terms of what he's brought with fan interest, too.
Do you want more great stories delivered right to you? Here's how you can create or log in to your FOX Sports account, follow your favorite leagues, teams and players and receive a personalized newsletter in your inbox daily.
RJ Young: Finish bowl-eligible. That means winning just three of their next six games with a chance to put together a winning season.
Laken Litman: Making a bowl game in Prime's first season would definitely be a success. That means winning just three of these next eight games.
The problem is that the remaining schedule isn't very friendly, with matchups against four ranked teams. After USC, the Buffs still have to play Arizona State, Stanford, UCLA, No. 19 Oregon State, Arizona, No. 16 Washington State and No. 10 Utah. They should get Travis Hunter back soon, though, and it seems reasonable to think they can win three more games at minimum.
Laken Litman covers college football, college basketball and soccer for FOX Sports. She previously wrote for Sports Illustrated, USA Today and The Indianapolis Star. She is the author of "Strong Like a Woman," published in spring 2022 to mark the 50th anniversary of Title IX. Follow her on Twitter @LakenLitman.
RJ Young is a national college football writer and analyst for FOX Sports and the host of the podcast "The Number One College Football Show." Follow him on Twitter at @RJ_Young and subscribe to "The RJ Young Show" on YouTube.
Bryan Fischer is a college football writer for FOX Sports. He has been covering college athletics for nearly two decades at outlets such as NBC Sports, CBS Sports, Yahoo! Sports and NFL.com among others. Follow him on Twitter at @BryanDFischer.
---
COLLEGE FOOTBALL trending
---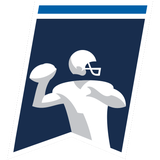 Get more from College Football Follow your favorites to get information about games, news and more
---