Doug McIntyre
Soccer Journalist
That's the thing about talking a big game: you sure better be able to back it up. The U.S. men's national team definitely didn't do that last weekend, when they lost 3-1 to Germany in a match that wasn't even as close as that scoreline would suggest.
Afterward, a humbled squad that hasn't been shy about sharing its lofty goal of "changing soccer in America forever" by the time the 2026 FIFA World Cup on home soil is over, was forced to admit that it had been thoroughly outclassed by a superior opponent.
On Tuesday night in Nashville against Ghana, the USMNT let their feet do all the talking instead.
Gio Reyna scored before the contest was 10 minutes old, and the home team never looked back on the way to a comprehensive 4-0 win in which all four goals — two by Reyna and one each from Folarin Balogun and captain Christian Pulisic — came in the opening 45 minutes. Perhaps the most impressive performance of the Gregg Berhalter era came immediately following arguably the worst — one reason why a relieved-looking Berhalter wasn't getting too carried away afterward.
"To me, it's a work in progress," Berhalter said postgame. "Our job is continue to build and progress and get better and improve. And when you see a half like the first half that we played, it certainly is a marker that we're getting better and we're improving.
"That's important," he continued. "But again, I think it's still going to take work, it's still going to take focus and progress from the whole group to get to where we need to be."
It was still a statement win for a team that really needed one at this specific moment. That the squad responded so forcibly can't be seen as anything other than a positive sign.
"We learned a lot of lessons against Germany for sure," Balogun told broadcaster TNT. "We had a lot of meetings, and we decided we wanted to have a reaction tonight. And I felt like we showed that."
If the USMNT sent a clear message on Tuesday, so did Reyna. The 20-year-old reported for U.S. duty having played just 26 minutes for Bundesliga power Borussia Dortmund this season, and after months of off-field drama involving his parents, both former national team players, who an investigation concluded tried to prevent Berhalter from being rehired as coach by reporting a decades old domestic incident to U.S. Soccer. This was the younger Reyna's first national team camp back under Berhalter, who was retained in June, since last year's World Cup in Qatar.
"Gio, what I've seen from training session number one in this camp was an extreme amount of focus and ability," Berhalter said. "When he plays like that, like he did this entire camp, he's certainly a guy that can help this group."
This was mostly a team win, though. And while it didn't come against a four-time world champ like Germany, Ghana is no featherweight. U.S. fans of a certain age know that all too well: the Black Stars eliminated the U.S. from both the 2006 and 2010 World Cups.
"Ghana has a ton of talent. When you look at the roster, they have Champions League players, Premier League players," Berhalter said. "You have to be able to beat the teams that you face. And the fact that we did it early was good."
It still wasn't a perfect game for the hosts. After all, the teams played to a scoreless second half "One disappointment, I would say, would be when we made the six changes," Berhalter said of his second half substitutions. "We didn't get a similar type of impact that we would have liked."
It's hard to quibble too much with a 4-0 win, of course. The margin of victory matched the USMNT's largest against any African side, set against South Africa in 2000. The response was encouraging, as was the performance. And it allowed the U.S. to finish an October camp that began badly on a hugely positive note, with a home-and-home series against a CONCACAF opponent, probably historic rival Trinidad and Tobago, looming in November with a Copa America berth on the line.
Assuming the U.S. qualifies for that event, which the county will host, they'll also face all-world opposition. The lessons learned from these two October matches could serve them well. Beating Ghana is great, but the Americans have bigger ambitions. And they aren't going to stop saying so. "From this camp," Balogun said, "We just know that we have to improve to compete against the top, top teams."
Doug McIntyre is a soccer writer for FOX Sports. Before joining FOX Sports in 2021, he was a staff writer with ESPN and Yahoo Sports and he has covered United States men's and women's national teams at multiple FIFA World Cups. Follow him on Twitter @ByDougMcIntyre.
---
UNITED STATES MEN trending
---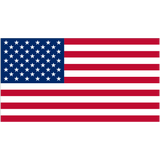 Get more from United States Follow your favorites to get information about games, news and more
---