USWNT legend Megan Rapinoe announces retirement at end of 2023

Laken Litman
College Football & Soccer Analyst
Megan Rapinoe is retiring.
The legendary and charismatic United States star forward announced on Saturday that 2023 will be her final World Cup and her final NWSL season.
"I could have just never imagined where this beautiful game would have taken me," an emotional Rapinoe said. "I feel so honored to be able to have represented this country and this federation for so many years. It's truly been the greatest thing that I've ever done."
The U.S. women's national team will play a send-off match against Wales in San Jose on Sunday before hopping on a plane to New Zealand. The squad's first World Cup match is on July 21 against Vietnam. But Rapinoe wanted to get this news "out of the way" before heading Down Under so the team could focus on winning what would be a record fifth World Cup, and third in a row.
"To be honest, I've been thinking about this for a long time," Rapinoe said. "I think honestly since the final whistle in Lyon [after winning the 2019 World Cup], that's been sort of a question that I've been grappling, struggling with a lot."
Rapinoe has been everything and more not just for women's soccer, but for all women's sports. Yes, she is known for her creativity and talent on the pitch — as well as her iconic neon hair, which was pink four years ago and is blue for this summer. But more than that she's grown into an advocate and ally on countless social issues and movements.
Since she came out as gay in 2012, Rapinoe has been an outspoken leader on topics including LGBTQ+ rights, racial inequality, voter rights, diversity, and gender and pay equity to name a few. She was a leader and face of the USWNT's battle to achieve equal pay, and she was the first white athlete and first female to kneel during the national anthem in solidarity with Colin Kaepernick.
"Megan is a generational talent," USWNT general manager Kate Markgraf, whose international career overlapped with Rapinoe's, said in a statement. "When you talk about players performing on the biggest stages, she's right up there with the best to ever do it for the U.S. women's national team. And that's just her contributions on the field. Her contributions off the field are the epitome of someone who saw that she had a large platform and used it for good."
At the 2019 World Cup, Rapinoe was the center of the universe. She proudly put the team on her back and handled the "clap backs," as she's called them, from former president Donald Trump, while also owning soccer's biggest stage and becoming the tournament's leading scorer. Rapinoe won the Golden Ball and Golden Boot, which is awarded to the tournament's top player and top scorer, and helped the U.S. win its second consecutive World Cup. She won The Best FIFA Women's Player of the Year and Ballon d'Or awards later that year.
This summer's World Cup will be Rapinoe's fourth. She's played in three Olympics (and won gold in 2012) and is currently sitting on 199 caps, 63 goals and 73 assists, which will surely increase by her final match.
But her role will be different. U.S. coach Vlatko Andonovski has made it clear that the No. 1 reason Rapinoe made this roster is because of her unique talent and skill on the field, but her leadership and experience will be a valuable asset for what's otherwise a young and inexperienced squad. Of the 23 players on the team, 14 are playing in their first World Cup.
"I mean, I'm still the center of my universe," Rapinoe told FOX Sports in February. "It's funny because I feel like I can totally still be everything I want to be, obviously understanding that I'm not playing all the minutes. But I kind of just like don't really care. I don't really want that. When I'm called upon, I'm ready and I love that. I love playing. But I also realize I can't do that anymore. So I'm not going to be stressed about not starting or not playing as much as other people. That's just not the reality and that's not what I can bring."
Rapinoe, who turned 38 on July 5, also told FOX Sports that she did not envision playing this long into her career. Her fiance, basketball superstar Sue Bird, retired last year and Rapinoe processed that in her own way to ultimately make her own big life decision.
"All of the sudden, she's like, 'You know, I don't even feel like working out today.' And I'm like, 'Well, I don't f****** either but I have to!' We used to keep each other accountable, and now you're doing pilates and chillin','" Rapinoe told FOX Sports with a chuckle. "[Sue has] done such an amazing job of really taking it in and enjoying it and not being too busy and not committing to too many things, especially in this first year, which I think is the right way to go about it. I think she's actually taking time to feel all the feels.
"It's been really nice for me going into what will definitely be my last World Cup. Just enjoying all of it and keeping the main thing the main thing and you've got to focus and be attentive to that and stay in the moment. But also celebrate these little moments that come. You don't realize how special it is to be going for another one. So having that perspective has been helpful for me."
As she embarks on what is now officially the end of her career, Rapinoe said the moments she will miss the most are all "team." The locker room, team meetings, riding the bus, having meals together in hotels, etc.
"The fun moments, the really tough moments, all those little things that nobody gets to see," Rapinoe said.
The one that came to mind while she was speaking to reporters on Saturday was coming into the locker room after losing the World Cup final in 2011 and seeing the tarps that had been set up for a celebration. Instead, the U.S. lost to Japan in penalty kicks.
"Just realizing how close you were to that and obviously getting the chance to win World Cups after that and needing those tarps desperately to cover up all the stuff in the lockers," Rapinoe said. "It's just all those little moments with all of my teammates throughout the years. I think that's something that can never be replicated."
Rapinoe has been on the national team for 17 years, earning her first cap in July 2006. She's also played her entire 11-year NWSL career for OL Reign, where she's scored 48 goals and had 25 assists. She's been an integral piece for cultivating and maintaining the identity and culture of the storied USWNT program. Younger players adore and look up to her, and in the heat of a game or practice when everyone is channeling their respective "Never Say Die attitude," as Rapinoe called it, she is the one who can soften a mood while carrying a boombox that's blaring rap music over her shoulder while wearing designer sunglasses.
"It's been an honor to coach her," Andonovski said.
Laken Litman covers college football, college basketball and soccer for FOX Sports. She previously wrote for Sports Illustrated, USA Today and The Indianapolis Star. She is the author of "Strong Like a Woman," published in spring 2022 to mark the 50th anniversary of Title IX. Follow her on Twitter @LakenLitman.
FOLLOW
Follow your favorites to personalize your FOX Sports experience
---
FIFA WORLD CUP WOMEN trending
---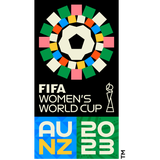 Get more from FIFA Women's World Cup Follow your favorites to get information about games, news and more
---