Laken Litman
College Football & Soccer Analyst
No one saw this coming … except for maybe Megan Rapinoe and Ali Krieger.
Earlier this year, after the two U.S. women's national team legends announced their respective retirements, Rapinoe texted Krieger asking when her last game would be.
"Nov. 11," said Krieger, who is Gotham FC's captain, knowing that was the date of the NWSL championship.
Rapinoe, who has played 11 seasons for the OL Reign, laughed before responding, "Well I guess that's my last game too."
The details of this conversation were revealed by Krieger after their wild prediction came true. In Sunday's thrilling league semifinal matches, Gotham upset the reigning champion Portland Thorns 1-0, while the OL Reign defeated the San Diego Wave 1-0. And now the two clubs, led by Krieger and Rapinoe, will face off in Saturday's final at Snapdragon Stadium in San Diego. Neither team — and neither star — has ever won an NWSL title and certainly wasn't projected to do so this year. Gotham was the lowest-ranked team in the six-team playoff field while OL Reign was the 4-seed.
"The fairytale is Pinoe and Kriegs," OL Reign coach Laura Harvey told reporters on Sunday. "It's a great story. You don't write a better script than that."
It's true. Rapinoe and Krieger have been teammates on the USWNT for years and won back-to-back World Cups together in 2015 and 2019. They're leaders, difference makers and have dedicated their careers to being a force for change. They're also lifelong friends, go on trips together and are heavily featured in each other's social media profiles.
In fact Rapinoe's fiancé, future Hall of Famer Sue Bird, is co-owner of Gotham and equally tight with Krieger. Once the matchup was set, she half-jokingly posted on Instagram that she needed help finding a jersey to support both players.
"Anyone got the plug on a Donna Kelce type jersey?" Bird wrote on her Instagram story, a nod to Travis and Jason Kelce's mom who famously wore a half-Chiefs, half-Eagles jersey to support her sons in Super Bowl LVII.
"If I wasn't hysterically laughing I would attempt to pretend like I'm BIG mad," Rapinoe responded on her Instagram. "Not Sue pulling the Donna."
Before Rapinoe's final game for the national team in October, she was asked what she'll be most proud of when she looks back at her one-of-a-kind career. Would it be her multiple World Cup and Olympic medals? How about the Ballon d'Or she won in 2019? Or maybe it was rising to every occasion possible, feeding off high-pressure situations, nailing penalty kicks at major tournaments and carrying an entire team on her back when needed?
"By a mile, what we've done off the field," the 38-year-old Rapinoe said, a nod to the many causes she's stood up for over the years, from LGBTQ+ rights to racial justice to equal pay (and that's just the start of the list).
"Obviously we've been a really special generation of players. But I think it says a lot about us that everything on the field kind of pales in comparison to what we've achieved off the field and where we've chosen to throw our weight in the way that we have used what is our greatest gift in all of our talent: to try to make the world a better place and try to leave the game in a much better place than where we found it."
While Rapinoe — and Julie Ertz, who retired in September — was able to leave the USWNT on her own terms, Krieger's final matches were more under the radar with less fanfare. Krieger, now 39, started every game in the 2015 World Cup and was a force to be reckoned with on the back line. But for two years leading up to the 2019 tournament, she didn't get a single call up. And then all of a sudden, right before former coach Jill Ellis had to name her roster, she invited the veteran Krieger to camp. Ultimately, the defender made the World Cup team and came off the bench in the final against the Netherlands.
Krieger's last match for the U.S. was in January 2021, but this final season playing in the NWSL has been lightning in a bottle. Her impending retirement became a rallying cry for her Gotham teammates, who refuse to lose and want to keep the Krieger celebration going.
But on Saturday, as Rapinoe and Krieger go head-to-head, both of their storied careers will ultimately come to an end at the final whistle.
Rose Lavelle, who has played with both on the USWNT but is Rapinoe's OL Reign teammate, summed this showdown up perfectly.
"It's like the battle of the two people retiring," Lavelle said Sunday after the OL Reign's win over the Wave. "It seems a bit poetic."
Indeed.
Laken Litman covers college football, college basketball and soccer for FOX Sports. She previously wrote for Sports Illustrated, USA Today and The Indianapolis Star. She is the author of "Strong Like a Woman," published in spring 2022 to mark the 50th anniversary of Title IX. Follow her on Twitter @LakenLitman.
FOLLOW
Follow your favorites to personalize your FOX Sports experience
---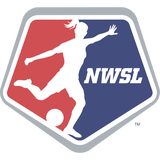 Get more from NWSL Follow your favorites to get information about games, news and more
---