Sam Panayotovich
FOX Sports Betting Analyst
It's a bird, it's a plane – it's a pterodactyl.
San Antonio Spurs' rookie Victor Wembanyama is basketball's wildest anomaly ever. He's a 7-foot-4 teenager with an 8-foot wingspan who can swat a ball off the backboard, race it up the floor and bury a three-pointer.
We've never, ever seen anything like it in the NBA.
In Wembanyama's best game so far at Phoenix, he finished with 38 points, 10 rebounds, two blocks, two assists, a steal and a partridge in a pear tree in 34 minutes played.
His stats weren't even the most eye-opening thing.
"[Kevin] Durant was guarding Wembanyama for a while," WynnBET senior trader Motoi Pearson told FOX Sports. "Wembanyama pulled up from three and Durant was trying to block the shot, but he couldn't even get to the ball. And he's well over seven feet when fully extended.
"If Durant can't get there, who can?"
After seven games in the NBA, Wembanyama is already a huge -350 favorite to win Rookie of the Year at BetMGM, DraftKings and FanDuel. He's -400 at Caesars. Those odds have already shifted drastically, as the Spurs big man was as low as -150 to win the award this summer at various sportsbooks.
There haven't been many first-year players that have impressed this much this quickly. And aside from Wembanyama and Oklahoma City's Chet Holmgren, who was drafted in 2022, every other rookie has double-digit odds to bring home the award.
"It's easy to make assumptions before these guys play a single game in the league," Pearson explained. "It's easy to envision what they might do. It's not always easy when you're a good player on a bad team. Things aren't coming so easily for a guy like Scoot Henderson so far because he has no help.
"Holmgren is interesting because the Thunder are heralded to make a big move this year in the Western Conference standings. But with Wembanyama just scratching his potential, a three-dollar favorite seems cheap.
"If the Spurs sniff a playoff spot, forget about it."
Will Victor Wembanyama live up to the generational hype?
RELATED: Victor Wembanyama's NBA education is underway, and he's passing the early tests
Pearson recalls a flurry of Wembanyama bets for his NBA debut two weeks ago against the Dallas Mavericks. Bettors were lining up to predict how the French phenom would fare in his highly-anticipated first game.
The appetite was massive across America.
"The only time we saw an overload of Wembanyama bets was on opening night," Pearson said. "People are glued to the hype. They bet his points, rebounds and points plus rebounds. Those all got hit, and he went 'Under' all three.
"The numbers have already been restructured, though, and if a number is tight, we won't see many bets. However, if Keldon Johnson or [Devin] Vassell are out, they'll fire Wembanyama props no matter what."
Before the season, Las Vegas bookmaker Jeff Sherman estimated that Wembanyama could be worth as many as 5.5 wins to the Spurs.
Maybe that's low.
Why Victor Wembanyama is the NBA's next generational talent
The Cleveland Cavaliers finished 17-65 in 2002-03 and selected LeBron James with the No. 1 overall pick in the 2003 NBA Draft. The Cavs doubled their win total the ensuing season, winning 35 games.
Obviously, LeBron himself wasn't worth 18 games, but he dazzled all season long with averages of 21 points, six assists, six rebounds and two steals. LeBron's arrival signaled the rise of a new contender for years to come, much like David Robinson's and Tim Duncan's did in San Antonio.
If all goes to plan, Wembanayama will reach those sky-high expectations.
"I made a comment the other day that the Spurs could really do something with a couple of pieces around him," Pearson said. "Then they got blown out by 40. But he's a fantastic piece to build around, and he's got a really good coach.
"We've seen guys like [Kristaps] Porzingis and Bol Bol be crowned as basketball's next unicorn, but Wembanyama has all the potential to be the pinnacle of what that's supposed to be."
Sam Panayotovich is a sports betting analyst for FOX Sports and NESN. He previously worked for WGN Radio, NBC Sports and VSiN. He'll probably pick against your favorite team. Follow him on Twitter @spshoot.
---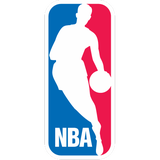 Get more from National Basketball Association Follow your favorites to get information about games, news and more
---