Vladimir Guerrero Jr. 'proud' to honor father with Home Run Derby crown

SEATTLE — Vladimir Guerrero Jr. paused for a second, then smiled wide.
Wearing a Home Run Derby chain that Marshawn Lynch had placed over his shoulders minutes before, his shiny trophy sitting in front of him, Guerrero was asked whether he or his Hall of Fame father would have won the competition in their prime. The new derby champ took a second to ponder the question.
"It's kind of difficult," Guerrero said through a translator before conjuring an answer. "With time, the minutes, I'd win. If it's by outs, he'd win."
Lucky for him, the format was the former on Monday night at T-Mobile Park, where Guerrero's winning performance over Randy Arozarena made Vlad Sr. and Vlad Jr. the first father-son duo to each win a Home Run Derby. Guerrero doesn't remember much from his father's victory in 2007, when he was just 8 years old. But 16 years later, he won't forget the memories he made Monday.
His extended family swarmed him on the field after he joined his dad in the derby record books.
"My family's the one that pushed me to do this," Guerrero said. "This is for them."
They wanted to see him back in the competition, trying to convince him to do it again after the show he put on in 2019 at Progressive Field. That year, a rookie Guerrero launched 40 homers in the semifinals to edge out Joc Pederson, setting a record for the most home runs ever in one round and announcing his arrival to the big leagues with authority.
Guerrero wasn't an All-Star that season, but Major League Baseball knew the 20-year-old — who recorded a 118.9 mph exit velocity that season — needed to be involved in the festivities. It seemed like any baseball his bat touched in the 2019 Home Run Derby might orbit earth.
The Blue Jays first baseman finished his first competition with a derby record 91 home runs in one of the all-time great showings, but he did not come out victorious. In the finals, he succumbed to the exhaustion, losing 23-22 to Pete Alonso.
Did Guerrero learn something about pacing himself from that experience?
"Nothing at all," he said with a grin Monday night. "Everybody was telling me to calm down, to settle down, but you just can't. You've just got to continue to hit homers."
This go-around, Guerrero only needed 72 home runs across the three rounds to come out on top. If he had to pick which he'd prefer — the record-setting round of 2019 or the victory in 2023 — it's not a question.
"Definitely to win the whole thing," he said.
In 10 career regular-season games at T-Mobile Park, Guerrero has never homered. That did not matter Monday, with his manager John Schneider guiding him as his pitcher. Guerrero launched 26 home runs in the first round to defeat Mookie Betts, then displeased the home crowd with 21 in the second round. It was just enough to topple hometown star Julio Rodríguez, who was coming off a monstrous 41-homer performance in the first round that broke Guerrero's record.
Like Guerrero four years earlier, it looked like Rodríguez might have worn down after an unforgettable first-round showing, one that Guerrero was expecting from Rodríguez in front of a crowd filled with green and navy blue jerseys, many sporting No. 44 on the back.
"With Julio, it's like a brotherhood," Guerrero said. "Our competition was great. You could tell, like I said before, he really wanted to win. But I came out on top."
It took some perseverance. Guerrero could tell throughout this competition that he was getting tired much quicker than he did as a teenager four years ago. In the finals against Arozarena, he looked spent, taking a timeout before his first minute was up.
But he mustered every ounce left in the tank, getting on a roll to launch 14 homers in his final 73 seconds to finish with 25. It was just enough to top Arozarena, even after the dynamic Rays outfielder busted out his lucky boots, and put the Guerreros in a category by themselves.
"I feel great, very happy," Guerrero said, "very proud that my father and I both won the Derby."
Rowan Kavner covers the Dodgers and NL West for FOX Sports. He previously was the Dodgers' editor of digital and print publications. Follow him on Twitter at @RowanKavner.
---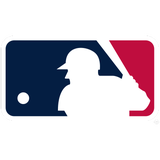 Get more from Major League Baseball Follow your favorites to get information about games, news and more
---