What to expect in Penn State-Ohio State, Utah-USC, other Week 8 matchups

Joel Klatt
College Football Analyst
Week 8 of the college football season is here, and what a slate of games we have in store.
Four matchups between ranked teams will take place on Saturday, with none bigger than the Penn State-Ohio State tilt in Columbus (12 p.m. ET on FOX and the FOX Sports app).
I'll be on the call for that matchup, which will have massive ramifications on the Big Ten title race and the College Football Playoff.
Here's a look at what to expect in four of the biggest games Saturday.
No. 7 Penn State vs. No. 3 Ohio State (12 p.m. ET on FOX and the FOX Sports app)
This is a matchup that always delivers, which is why I'm so excited to call it. I wrote a lot about this from a 30,000-foot view and why it means so much for each program, but let's get into more of the actual football part of it here.
Ohio State is favored by four points at home, so even Vegas views this as a very tight matchup. I concur with that. As I've watched these teams throughout the season and on film this week, these two teams are not just very good, but also are uniquely built to take on each other. They're both very similar teams. Of course, they execute with different philosophies on both ends, but they have similar styles in that they believe in length, speed and athleticism.
James Franklin has built his Penn State team to try to attack and target Ohio State because it was the top dog in the Big Ten five years ago. It's taken the path to try to match Ohio State's athleticism and speed, trying to beat it at its own game. Michigan has taken a different route to beat Ohio State the last two seasons, building within the trenches to become like a boa constrictor in its wins.
Will Penn State give Ohio State a challenge in The Shoe?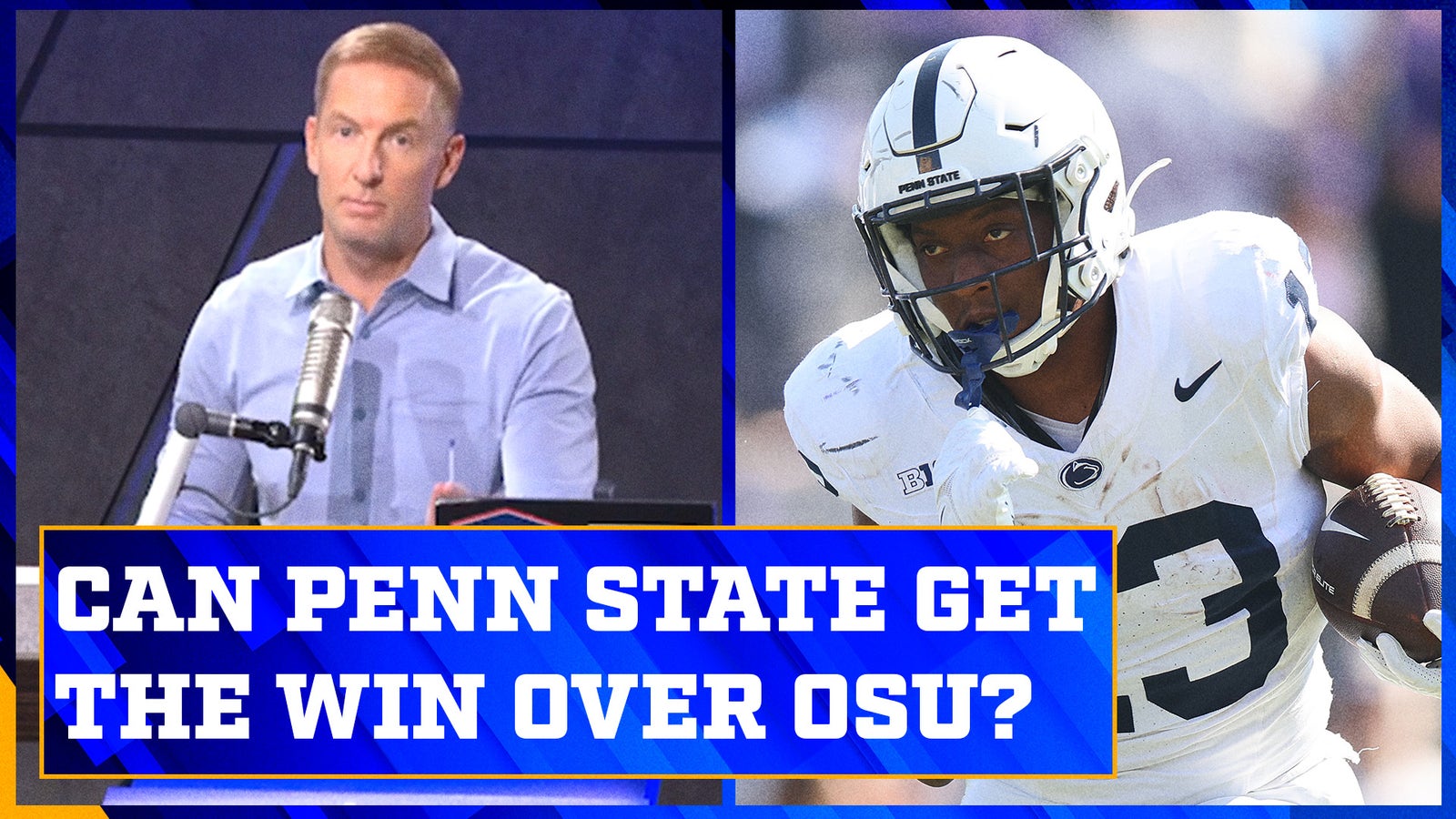 This is a great opportunity for Penn State. I think it's the best team the program has had since it won the Big Ten championship in 2016, which had Trace McSorley, Saquon Barkley and many other athletes. This team is similar.
The Nittany Lions have excellent players all over the field. I expected more from their offensive line than what they've shown this season, but they're still a better version than what we've seen in the last few years. We know they have talent at running back. We think they have a lot of talent in the passing game, although we haven't really seen that come to fruition this season, at least in a way we hoped.
It could be the time for Penn State to defeat Ohio State and take that next step as a program, but it's still a strong Ohio State team on the other side that has won the last six matchups between the two teams. It still has Marvin Harrison Jr. and J.T. Tuimoloau, who both dominated in last year's 44-31 win for the Buckeyes. Tuimoloau decided to take over the game when Ohio State was leading, 16-14, at the start of the fourth quarter, playing like the best player on the planet for 15 minutes. He had six tackles, two interceptions (one of which was a pick-six), 2.0 sacks (one of which was a strip sack) and a pass deflection for an interception, playing a hand in four total turnovers in that game.
What is the bigger picture for Penn State and Ohio State in the Big Ten?
Penn State has to figure out a way to block Tuimoloau. This game is going to bring up those positive feelings for Tuimoloau. When I watched the film, Tuimoloau has started to play his best football over the last couple of weeks, particularly against Purdue last week. You might say, 'Well, it's just Purdue,' but he stepped up for Ohio State in critical spots in that game. You got a sense earlier in the season that he was getting pressure, but wasn't finishing. Tuimoloau and that pass rush showed up last weekend because the coverage was just a little bit tighter, turning hurries into sacks. That's what we saw in last season's game against Penn State.
There are a bunch of injury concerns for the Buckeyes, though. Wide receiver Emeka Egbuka, plus running backs TreVeyon Henderson and Miyan WIlliams, didn't play last week. Running back Chip Trayanum got banged up during the game, as well as Denzel Burke, their best corner.
Not having Egbuka would force the Buckeyes to adjust and how they'll want to target Harrison. Not having Burke would impact how they play defense. Could they play tight coverage and force Drew Allar to hold the ball, allowing the pass rush to show up?
Both of these defenses are among the best in college football. They're both in the top three in scoring defense (Penn State second, Ohio State third). They both use different philosophies, though. Penn State's philosophy is to get athletes and length using players like Adisa Isaac, Abdul Carter and Kalen King to let them attack. Penn State defensive coordinator Manny Diaz's whole philosophy is to get players that disrupt the offense, running through gaps and up the field as it uses a lot of man coverage.
Joel Klatt breaks down Penn State's defensive success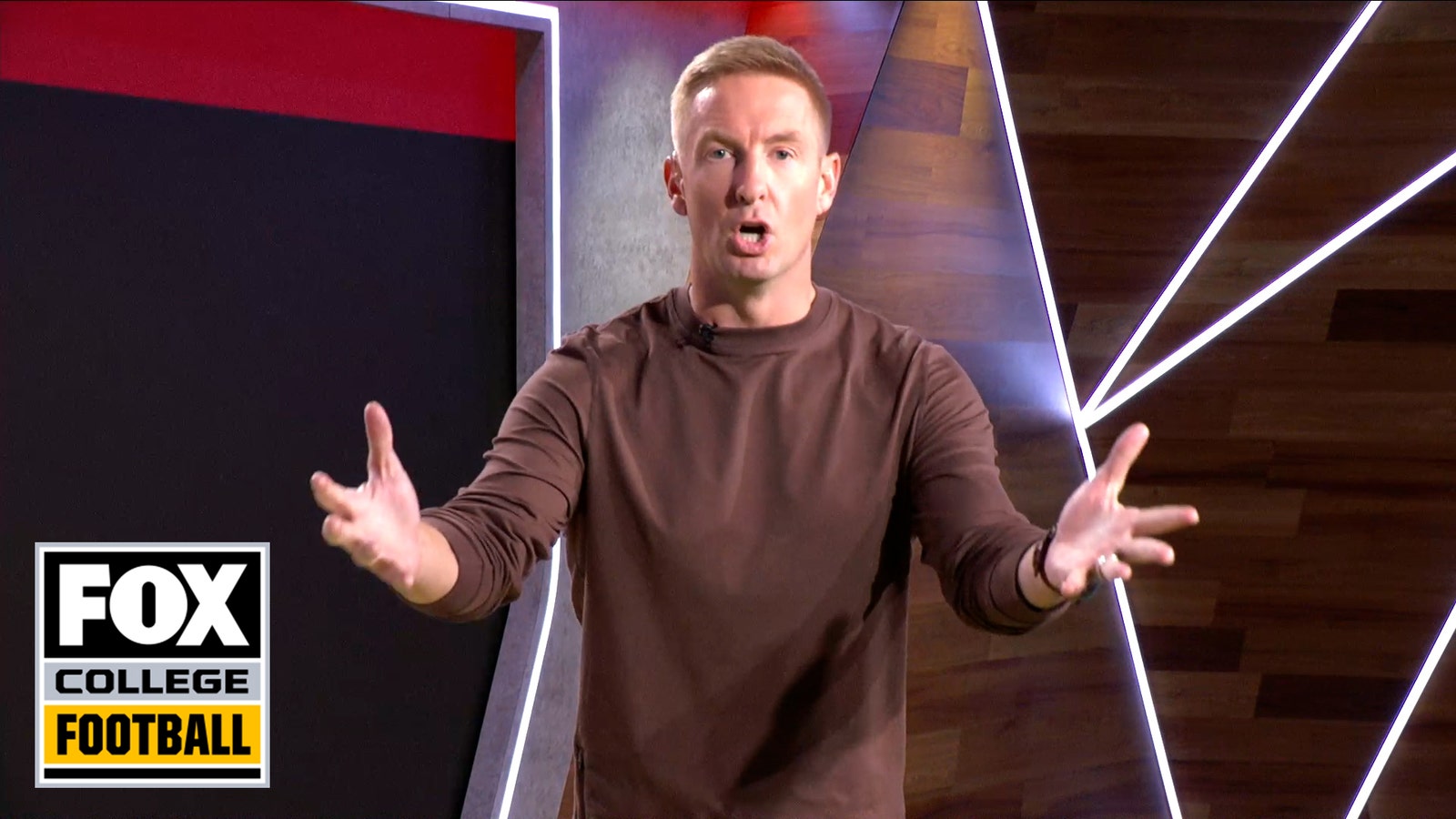 Ohio State has gone through a bit of a stylistic change under defensive coordinator Jim Knowles. It's not worlds apart, but it's a shift. When Knowles was at Duke and Oklahoma State, he took a similar approach as Diaz did, using a lot of all-out blitzing. Ohio State has lessened its blitz rate, which I believe stems from its two losses last season. It gave up 18 plays of 40-plus yards with eight of those coming against Michigan and Georgia. Ohio State got in trouble with the all-out, no high safety blitzes at times last season. The Buckeyes are blitzing with six rushers almost half as much as they did a year ago. They haven't allowed a play of 40-plus yards this season as a result.
This is where it gets even more interesting. Guess what Penn State doesn't do very well? Create explosive plays. I thought Penn State's offense would run the ball effectively and take shots down the field with play-action this season, using Allar's arm (which I think is one of the two strongest arms in college football) to its advantage. We haven't seen that. It has remained what it was when it Sean Clifford was at quarterback, playing more of a dink-and-dunk and check-down offense. It's a horizontal passing game, and while the Nittany Lions will get healthier at wide receiver this week, they only have one play of 40-plus yards this season, which is the fewest in the FBS.
In order for Penn State to beat Ohio State, the blueprint is crystal clear: Create explosive plays, especially when you're playing in The 'Shoe. If you don't, Ohio State is, generally, too good. Penn State has to get out of its comfort zone and try to push the ball down the field at times. Can you break a long run? It's going to be harder against this Ohio State defense than it was last season.
Ultimately, when you have a game this big, it comes down to quarterback play. We've got two young quarterbacks that are obviously very talented. Kyle McCord has been tested, winning on the road against Notre Dame a few weeks ago. He won't be surprised with what happens on Saturday.
But Allar hasn't been in an environment in his career that'll be even close to the one he'll face against Ohio State. That doesn't mean I don't think he'll play well. I think he has the talent to do so. He didn't play too well in Penn State's road games earlier this season. I imagine he'll play better though on Saturday.
In addition to already being tested, McCord's playing very well right now, which is going a bit under the radar because Ohio State might not be as explosive as it was in past years. Ever since that game-winning drive against Notre Dame, he's been excellent. Why not throw it early and often with Harrison to help get the run game going later?
That brings me to my last element for this game: What in the world does Penn State do with Harrison? I don't know. If I was Diaz, I don't know what I would do structurally. A lot of it depends on if Egbuka is out there or not. Even then, it's not like Ohio State doesn't have other good receivers. So, it's not like Penn State can throw everything at Harrison, or maybe it does.
All I know is that Harrison really hurt the Nittany Lions last season in Happy Valley. He had 10 receptions for 185 yards, with most of the production coming on third down. Penn State tried multiple things and didn't have an answer. I would expect we get a lot of Harrison early, potentially two or three times on the opening drive.
No. 17 Tennessee Volunteers vs. No. 11 Alabama Crimson Tide (3:30 p.m. ET)
Remember that huge win Tennessee had last year? We all do. There are probably still some Volunteer fans swimming in the river after that incredible game.
Alabama is looking to avenge that loss, winning its last two games by one score, each. The Crimson Tide had a 24-6 lead against Arkansas last week, but let the Razorbacks crawl back into that game.
The thing that interests me the most about Alabama is the lack of consistency in where it finds its production. It's fascinating, Alabama didn't run the ball well against Texas A&M, but Jalen Milroe won the game with his arm. Last week, Milroe completed fewer than half of his passes, including a 1-of-9 stretch in the second half, but it still won because it can run the football well. That's the one thing that's been consistent about Alabama's offense this season: It's inconsistency. It's wild.
Will Alabama get revenge against Tennessee?
I don't know Nick Saban well, but I've sat with him a couple of times and I know he loves the process and coaching things up. This feels like a team he really enjoys coaching, maybe even more so than some of the star teams that had it easier than this bunch, because this team has to find a way to win every week. Which I do find odd.
While Alabama ran the ball well last week, the one thing I'm worried about is its pass protection. Milroe was sacked five times last week and the Crimson Tide have allowed the fourth-most sacks in college football this season (31). There's only one Power 5 team that has allowed more sacks than Alabama: Colorado. That is wild! I never anticipated Alabama being in that spot.
For Tennessee, we think of it as this great passing team, but its run game had to carry it to victory against Texas A&M. The Vols ran for 323 yards and Joe Milton only threw for 100 yards. What is Tennessee? Do I think Milton will turn into Hendon Hooker in Tuscaloosa? No, I don't. Isn't that a bit of a bottom line? Well, maybe not because they might not need to have Hooker and Jalin Hyatt-like performances to win this game.
This is why this game is so wild. Both of these teams have questions about where they're going to be able to produce offensively in this game. I don't think any of them can actually answer that question with definitive truth, either.
So, what do I know about this game? Not a lot! Alabama is favored by 8.5 points. I don't know how it's going to move the ball, Something tells me it'll be able to, because it finds a way every week. I don't think Alabama has the ability to dominate teams. But it finds ways to win because it's Alabama, coached by Saban. There's nothing in me that thinks either side runs away with this one, but I think Alabama finds a way to win with Tennessee covering.
No. 16 Duke Blue Devils vs. No. 4 Florida State Seminoles (7:30 p.m. ET)
This is really an under-the-radar great college football game.
It's incredibly rare to see top-10 and top-five teams lose at home. Almost never happens. You've seen the numbers over the years. That's why Texas' win over Alabama earlier this season impressed us, as did Ohio State's win over Notre Dame. It just doesn't happen that much.
Will Jordan Travis lead the Seminoles to a win over Duke?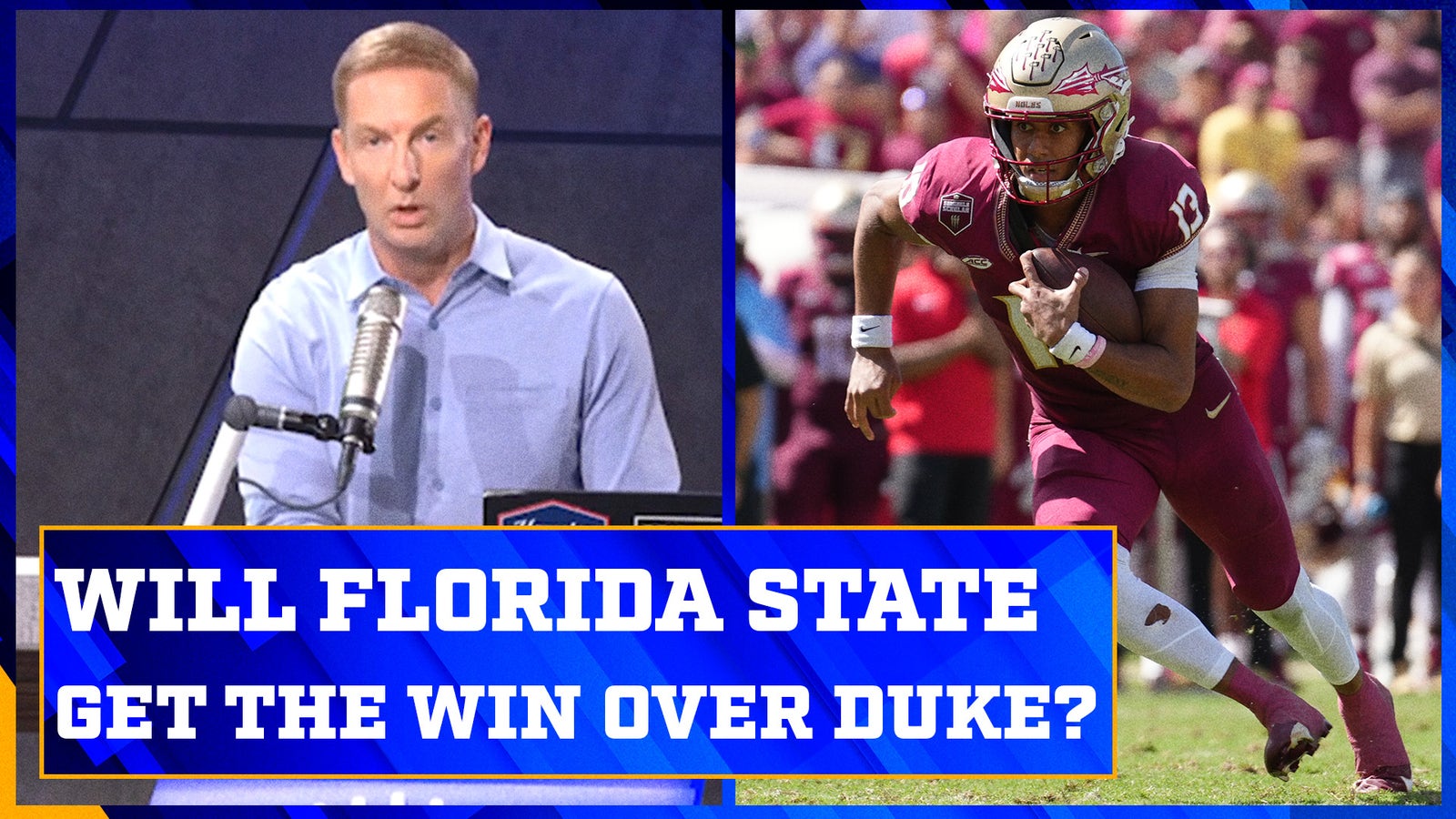 Florida State is favored by 14 points. A lot in this game comes down to the health of Duke quarterback Riley Leonard. Duke coach Mike Elko said Leonard is day-to-day with that ankle injury. Henry Belin IV started at quarterback last week for Duke, and it wasn't great — 4-of-12 passing with a couple of interceptions. But Duke's defense was outstanding, holding NC State to three points to win the game.
Duke ran the ball well too, rushing for 194 yards on 6.5 yards per carry. If Leonard plays, Duke will likely have to lean on the run game. That's what it does well, and it's also where Florida State has struggled. If you take away sacks, Florida State has allowed just about five yards per carry. The Seminoles are 94th in yards per carry allowed. Duke should try and test it.
Duke running the ball effectively would also shorten the game. You don't want to see Keon Coleman out there too long. Johnny Wilson is expected to return this week as well for Florida State, so you'll have to deal with both of those receivers. With those two guys on the outside and Jordan Travis appearing to be OK, you expect the Seminoles to score points.
So, Duke's objective is to make it a boring game. All of the old adages come out: Keep Travis on the sideline, double Coleman, and run the ball effectively. It can do all of those things. But it won't beat FSU without Leonard, and I think he'll need to be somewhat healthy because his ability to threaten the defense with his legs is important to Duke's run game.
I ultimately like Florida State to win this game. But something in me says that I like taking the points with Duke because I like its ability to shorten the game and keep it close.
No. 14 Utah Utes vs. No. 18 USC Trojans (8 p.m. ET on FOX and the FOX Sports app)
USC is favored by seven points Saturday, but looking at last season's games between the two teams, it's making me say, "Wait a second."
Remember that amazing game in Salt Lake City last year? Cam Rising was fantastic and the crowd was amazing, going for the two-point conversion to get the win. It was an all-timer with those two offenses in a slugfest. They met again in the Pac-12 Championship Game. Utah hammered USC in that game and the Trojans really didn't have an answer.
I get that Rising won't be on the field this time around, but don't we see the clear deficiencies with USC? Doesn't that seem like a large spread based on what we've seen in the last month, with the pressure on Caleb Williams and the inefficiencies of the offense?
Utah has to play a specific way because it doesn't have Rising. It can win this in a shootout like it did in last season's regular-season matchup, 43-42. It's got to be lower-scoring. Utah doesn't have an offense that can score 40 points, even against USC, whose defense only gave up 13 points last week on traditional drives against Notre Dame.
USC's offense played poorly, though. Don't we think Utah's defense can be as outstanding as Notre Dame's was last week? Williams was pressured 25 times, getting sacked seven times in last season's Pac-12 title game. Utah knows how to get to the quarterback, and USC's offensive line isn't as good as it was last year. Utah is fifth in the country in scoring defense, sixth in sacks per game and has a top-five rushing defense. It's going to be very difficult for USC to move the ball.
Williams has also been one of the most pressured quarterbacks in the country over the last month, getting pressured 58 times in USC's last four games. That's the fifth-most in the country over that span. USC has got to get the run game going. Lincoln Riley's offense is at its best when the run game is strong. You can get to the RPOs and the deep shots off a strong run game.
Will USC get revenge against Utah?
MarShawn Lloyd needs to start getting more carries. He's been really effective for USC, leading Power 5 running backs with 7.5 yards per carry. He only got eight carries last week and is averaging just 10 carries per game.
This game will ultimately come down to Utah's ability to score. The Utes went back to Bryson Barnes at quarterback and were run-heavy against Cal last week, running the ball 53 times to 22 passes. They ran the ball for 300 yards.
I don't know a lot of things, but I do know one thing: Riley doesn't stay down for long offensively. He's going to watch that film and see his quarterback getting pressured so much recently. He's going to find a way to create some protection for Williams. Utah won't have a real ability to score, and USC's defense is playing a little bit better than people expect it to.
Give me the Trojans and the points.
[Do you want more great stories delivered right to you? Here's how you can create or log in to your FOX Sports account, follow your favorite leagues, teams and players and receive a personalized newsletter in your inbox daily.]
---
COLLEGE FOOTBALL trending
---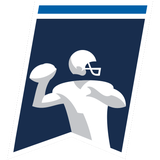 Get more from College Football Follow your favorites to get information about games, news and more
---