What we learned in NFL Week 7: Lamar Jackson as MVP frontrunner; Travis Kelce's immense value

What have we learned thus far in Week 7? FOX Sports' staff of NFL writers joined forces to deliver insight and analysis from around the league.
In this weekly story, we'll tell you what we noticed, what we heard and what to keep an eye on next.
Lamar Jackson is a worthy MVP candidate
Lions vs. Ravens was one of the best matchups going into the weekend. It was a letdown — because Lamar Jackson and the Baltimore Ravens utterly and completely dominated one of the NFC's best teams.
The Ravens led 28-0 at halftime They amassed 503 total yards on just 55 offensive plays. That's an average gain of 9.1. Jackson was absolutely electric, and perhaps the only interesting part of the game. The way he extended plays for 10 seconds or more despite players like Aidan Hutchinson bearing down on him was awe-inspiring.
The Ravens offensive line held together, too, and Baltimore actually included Jackson more in the run game than it had prior to this week, and yet he still finished with 21 completions on 27 pass attempts for 357 yards and three touchdowns. That was good for a near-perfect passer rating of 155.3 and outpaced his previous single-game high this season by more than 100 passing yards. That should qualify him for all the passing awards this week. Jackson also averaged four yards per carry on the ground and added a rushing touchdown for good measure.
What he did against one of the league's best defenses outperforms any game he had during his 2019 MVP season. The only game that year he came close to 357 yards passing was in Week 1 against Miami and he rushed for only six total yards. Jackson has been steadily improving as a passer and now under Todd Monken, things seemed to have clicked. Jackson is now pushing the ball down the field at an incredibly efficient rate while maintaining the skill set that makes him special on the ground.
He doesn't just belong in the MVP conversation, but atop it at this point. —Carmen Vitali
Lamar Jackson, Baltimore Ravens crush Jared Goff, Detroit Lions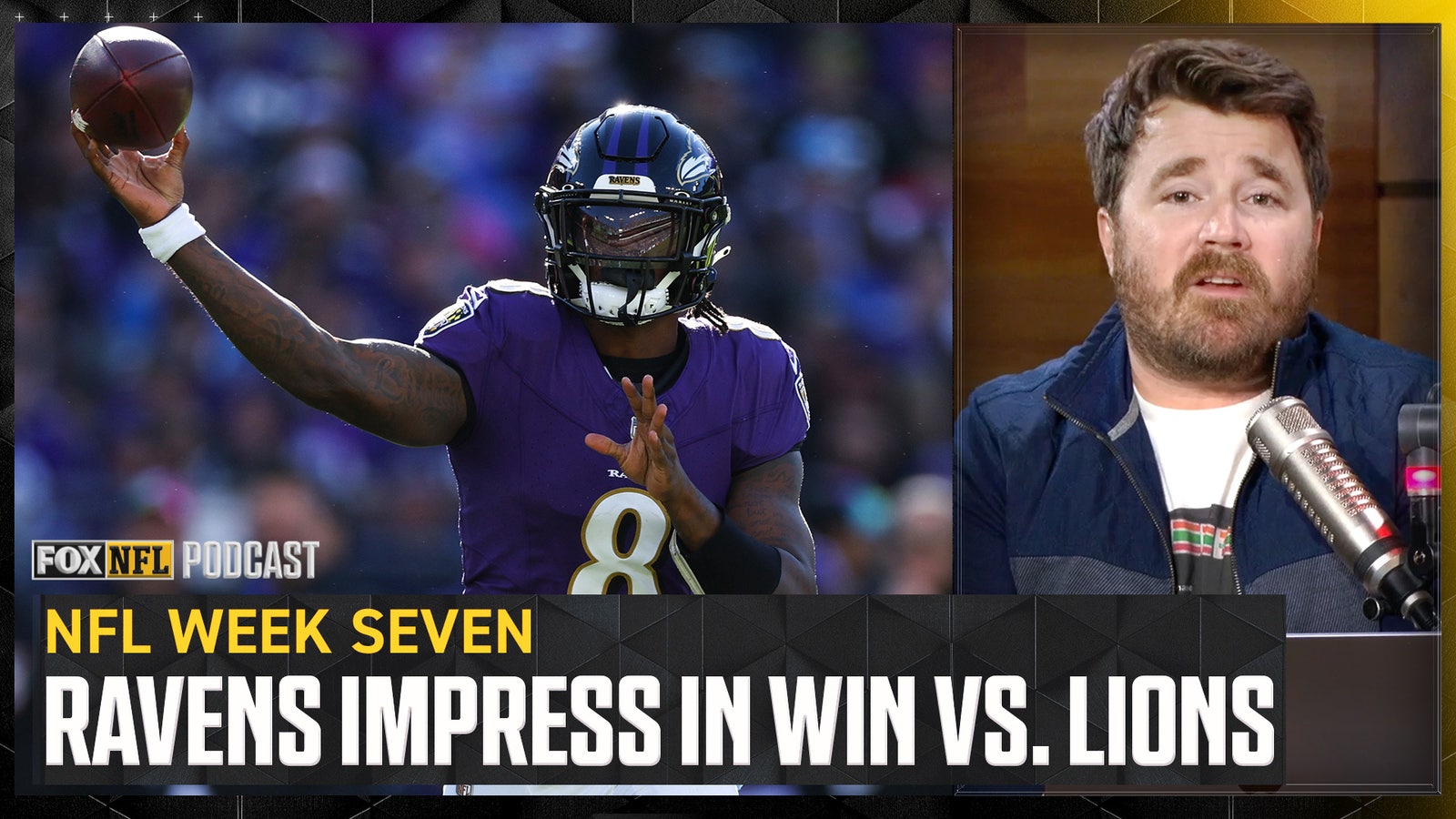 Raiders, Davante Adams still struggling — but they may be stuck with each other
More passes to Davante Adams didn't yield a win for the Las Vegas Raiders on Sunday.
Adams wasn't happy with his usage before this week's game. He was then targeted seven times in the first quarter and 12 times total, resulting in seven catches for 57 yards in the Raiders' loss to the Bears on Sunday. One potential touchdown pass went off his hands in the end zone.
"To put this to bed, like, we always try to get the ball to our best guys," Raiders coach Josh McDaniels said after the loss. "And sometimes the defense plays things and takes that opportunity away. Just so happened there was a handful of things early in the game that we had opportunities to go ahead and get to them, and they played defenses and didn't double team. [The Bears] got off to a decent start, and they started to do some things with the coverage, and again, we got to play the game more on early downs."
Adams, who led the NFL with 14 touchdown receptions last year, has just three this season after seven games, and he made comments this week saying that he sets the bar high for his individual success.
"When you're a player like me, mentally my benchmark is not wins and losses, it's greatness," Adams said this week. "So when I go out there, I expect to be able to have that ability, to put that on tape and have an influence on the game. … That's my purpose for being here. I came here to win and to do it the right way."
Las Vegas is 3-4, three games behind the Chiefs in the AFC West and likely competing for a wild-card spot. After moving on from longtime starter Derek Carr in the offseason, the Raiders have already played three quarterbacks this season due to injuries to starter Jimmy Garoppolo.
Adams owned his end-zone drop Sunday after the game.
"I should have made that play," he said. "I mean, I killed whoever that was out there [on defense] and then just didn't make it."
Raiders WR Davante Adams: 'My benchmark is not wins & losses'
Adams had gone through back-to-back quiet weeks, combining for six catches on nine targets against the Patriots and Packers, but a heavier dose of him wasn't enough to get the Raiders to a third straight win Sunday. He'll have a big spotlight on him for his next game, as the Raiders face the Lions on Monday night, with Detroit coming off a surprising 38-6 loss to the Ravens on Sunday.
And the presence of an unhappy superstar on a team with a losing record can make you wonder if Adams could be traded before next week's deadline. ESPN reported this week, however, that Las Vegas won't be trading him. And logistically, dealing Adams now would result in $8 million in dead money against this year's cap and $23.6 million against next year's cap, so it isn't ideal for the Raiders. —Greg Auman
How many pass-catchers are as valuable to their teams as Travis Kelce is to the Chiefs?
Let's talk about Taylor Swift.
I'm kidding, I'm kidding. Stick with me.
Let's talk about Kansas City Chiefs tight end Travis Kelce. He finished Sunday's win over the Chargers with 12 catches, 179 yards and a touchdown. It's just one of the many great games during his prolific career.
"He's a special player," quarterback Patrick Mahomes told NFL Network after the game. "The way he understands the game, the way he understands coverages and gets himself open — it's special."
This season, Kelce has proven he's right up there with receiver Tyreek Hill as one of the most valuable playmakers in the NFL. The Chiefs, over the past two years, have not invested in their receiver position in part because they seem to think they can just make things work with Mahomes and Kelce. And so far, so good.
While Hill is probably the league MVP among non-QBs, Kelce has to be an easy No. 2 over the likes of Justin Jefferson and Christian McCaffrey. Unlike the Vikings and the 49ers, the Chiefs just don't have a single other skill players they can count on. You can really tell Mahomes is lifting the production of his receiving group.
Even in an underwhelming group of pass-catchers, Kelce is on pace to have his seventh consecutive 1,000-yard season, further cementing him as the best receiving tight end in the history of the game. It helps to have Patrick Mahomes. But Rob Gronkowski was lucky to have Tom Brady. Antonio Gates had Philip Rivers. Every truly great tight end needs a quarterback.
Is Travis Kelce-Taylor Swift frenzy good for the NFL?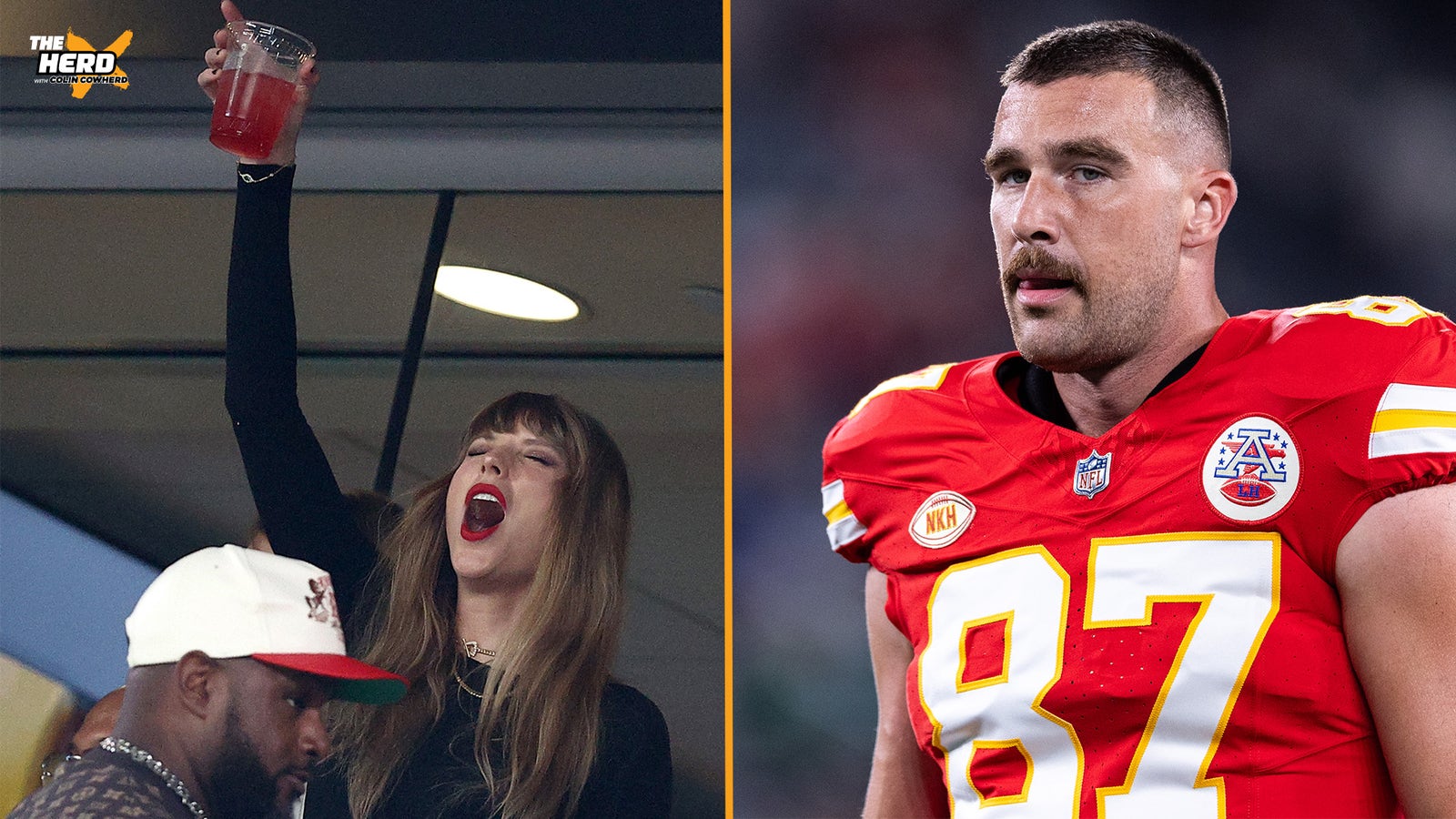 But even in New England, Gronk didn't have to deal with this dearth of support that Kelce is managing in Kansas City over these past two years. There were some low years for the Patriots, but Gronk always had Wes Welker or Julian Edelman to lighten the load. For the past two years, Kelce has essentially stood alone among Chiefs pass-catchers.
And during that span, he has averaged 6.6 catches, 76.5 yards and .7 touchdowns per game. In the past two games, he has averaged 10.5 receptions and 151.5 yards (with one touchdown total during that span).
Forget about tight end: Kelce is one of the best skill-position players of his generation. —Henry McKenna
How the Patriots revived Mac Jones against the NFL's best pass-rush
It was just one game, but Mac Jones looked like a younger version of himself on Sunday.
In a 29-25 win over the Buffalo Bills, the New England Patriots' third-year quarterback demonstrated a competence and confidence that he has lacked since his rookie season. And this had been such a rough run for Jones that I was among those beginning to wonder whether it was a matter of when — not if — Jones would be a former Patriots quarterback.
Jones was solid on Sunday. He didn't do anything special, but he avoided the turnover issues that have plagued him this season — a total of seven interceptions and two fumbles. This was his second turnover-free game of the season.
Jones was 25-of-30 for 272 yards and two touchdowns.
But the lack of turnovers and the touchdowns and the completions weren't the only indicators that Jones got right. He also managed to pull off a comeback drive. It wasn't technically a fourth-quarter comeback, because the Patriots were leading when the fourth quarter began. But Jones led a go-ahead drive that culminated with a TD pass with 12 seconds left.
On that drive, he was 6-of-7 for 64 yards.
How did it all come together?
"[Bill] O'Brien," Jones told NFL Network after the game. "He did a great job calling a good game and being aggressive and using things that I did in college that I really liked. So I really appreciate that."
With the Patriots facing the NFL's best pass rush, New England made heavy use of the quick passing game, with Jones checking the ball down to his running backs. His average depth of target was just 3.3 yards. And there was an adjustment to the personnel, with the Patriots playing more of Demario Douglas, Kendrick Bourne and Jalen Reagor over DeVante Parker. JuJu Smith-Schuster was also out with a concussion.
Bourne and Douglas delivered the yards after the catch that this offense badly needed. It was enough to make you wonder whether the Patriots might let Mac cook.
"It's just a crumb. And just keep picking up those crumbs and eventually you'll have a whole loaf of bread," Jones said after the game.
Before the Patriots let Mac cook, we're going to have to teach him how to bake. That's not how it works, my friend.
But I can't make too much fun of him. Because then I'll have to answer to Mike Gesicki, who had a word for Jones' critics.
"I don't think a lot of the talk and stuff that happens with him is fair, honestly," Gesicki said. "I think he's done an unbelievable job kind of blocking all of that out, and he's done an unbelievable job internally leading us throughout all that adversity."
It remains to be seen whether Jones' baking and quarterback talents can be salvaged. But he took a step in the right direction. And maybe — just maybe — Jones can play his way back into the picture as the Patriots evaluate who they might have at quarterback in the years to come. —McKenna
What's up with LaFleur and Love?
I'm going to borrow a phrase from former Packers quarterback Aaron Rodgers: R-E-L-A-X.
Yes, the Green Bay offense has looked completely uninspired lately, especially after a 19-17 loss to the Denver Broncos. Even parts of the offense that were supposed to be reliable (the offensive line and backfield) don't look well-seasoned. Head coach Matt LaFleur looks like an average playcaller at best right now. Jordan Love is inconsistent, to put it mildly.
If there's one thing Packers fans aren't used to, it's subpar offense.
But this comes with the territory of having a young quarterback. I know it was 15 years ago that Green Bay welcomed a new starter under center but six games isn't nearly enough of a sample size to determine if a player is going to be successful. Progress isn't linear.
It doesn't look like LaFleur entirely trusts Love yet. That's OK. Love makes some questionable decisions, like going for a touchdown on third-and-20 from the Packers' 46-yard line instead of just getting the first down. But think about who Love's mentor was. Think about what Rodgers would do in those situations. He went for it all. But he had the experience to make that call. Love doesn't yet.
Former backup quarterback Kurt Benkert wrote a great thread about this on Monday.
Not only does Love lack the experience, but his receivers don't either. That last play of the game for Green Bay was textbook for drawing a DPI, which has as high a chance at success than any other play on third-and-20. But the receiver didn't sell it. In those situations, Love should have absolutely gone for the first-down play, which was built into the play call, but he watched his predecessor succeed taking risks.
So Love just needs more experience before we write him off. He certainly needs more than six games' worth. LaFleur needs to get used to what Love can and can't do, which is continually evolving. And Love needs to get used to his receivers.
But what we're not going to do is make a judgment call on either LaFleur or Love based on six games. Welcome to the reality of life with a young quarterback, Packers fans. It's been a while. —Vitali
Devon Witherspoon's physicality evokes Legion of Boom vibes
On a bone-rattling tackle of Cardinals receiver Rondale Moore, Seattle Seahawks cornerback Devon Witherspoon showed what could eventually make him a top-flight NFL defensive player.
Covering Marquise "Hollywood" Brown on the perimeter in the third quarter of his team's Week 7, 20-10 win over the Cardinals, Witherspoon quickly diagnosed an out route to the slot receiver from Arizona's 14-yard line.
Eyeing quarterback Joshua Dobbs, Witherspoon came off his man and put Moore on his back on a hit that brought out "oohs" from the home crowd at Lumen Field.
Witherspoon was known as a fierce hitter entering the draft this year out of Illinois. But at 5-foot-11 and 185 pounds, his ability to create explosive hits, considering his relatively small frame, has been reminiscent of another Seattle defensive back who delivered big hits in a smaller package – former Seahawks Pro Bowl safety Earl Thomas.
Witherspoon finished with four combined tackles and a pass breakup against Arizona. But he also had two game-wrecking plays erased — a sack negated because of an illegal contact call on cornerback Tariq Woolen and an interception in the end zone brought back because of a roughing the passer call on edge rusher Boye Mafe.
Seattle coach Pete Carroll says that Witherspoon is playing exactly how he expected when the Seahawks selected him with the No. 5 overall pick in this year's draft.
"You know he's out there," Carroll told reporters. "He's really an exciting young player."
Added Seahawks safety Jamal Adams, who finished with six combined tackles: "He's one of the smartest rookies I've ever been around. Obviously, a complete baller. He's a game changer. He can do it all. That's my guy."
The addition of Witherspoon allows Seattle to play smaller bodies in order to better defend the pass while still being solid against the run. Per Next Gen Stats, the Seahawks have played at least five defensive backs on 88% of their plays this season, compared to 72% last season.
Despite the use of more defensive backs, the Seahawks allow just 3.49 yards per rush, No. 3 in the NFL. Hard hitters and sure tacklers like Witherspoon and Adams are helping Seattle create more versatility in their sub-packages on that side of the ball this season. —Eric D. Williams
Frustration bubbles over in Washington with "same old" Commanders
The good vibes in Washington from the sale of the franchise to billionaire Josh Harris are mostly long gone. The fan base might be reinvigorated and the future might be bright. But frustration is cumulative.
And there's a lot of it in Washington right now.
Just ask defensive tackle Jonathan Allen, who let it all out in an interview after the Commanders' 14-7 loss to the lowly Giants on Sunday.
"I'm f—king tired of this shit," Allen said. "F—king tired of this bulls—. It's been seven f—king years of the same s—. I'm tired of this s—."
Allen has yet to experience a winning season during his seven-year tenure in Washington, and with the Commanders at 3-4 heading into a game against the Philadelphia Eagles next Sunday, this one isn't trending in the right direction either. And he's not the only one who is feeling the frustration. The new ownership group feels it, too.
Just ask Magic Johnson, a limited partner, who tweeted this after the game: "Disappointing 14-7 loss for my Commanders to the NY Giants. It's hard to win in the NFL when you only score 7 points."
And that was nothing compared to what he tweeted two weeks ago after a 40-20 loss to the Chicago Bears, when he ripped into the Commanders, saying they "played with no intensity or fire."
If Magic noticed, you can bet Harris did, too. And if they're disappointed, that surely doesn't bode well for Ron Rivera and GM Martin Mayhew. They were in a tough spot to begin with this season. Though Harris was never specific, it seemed clear they needed to show him why they should keep their jobs.
But again, frustration is cumulative. They are saddled with seven years, as Allen said, of "the same s—."
It's getting harder to imagine the new bosses won't decide the only way to clean it all up is to shovel everything out. —Ralph Vacchiano
No deal: Giants tell Saquon he's not going anywhere at the trade deadline
Saquon Barkley is not on the trading block. But does that mean he's in the Giants' long-term plans?
That's hard to say, but he's in their plans for at least the rest of the season — or at least that's what Barkley told reporters that he was told by Giants coach Brian Daboll and GM Joe Schoen. He said he was assured that the Giants have no plans to deal him before the trade deadline on Oct. 31, which is good news for him since he didn't want to be traded anyway.
It does make some sense. Despite the Giants' miserable start (2-5), they are only 1.5 games out of the last playoff spot in the NFC with a long 10 games still to go. They probably need to finish at least 7-3, which seems unlikely, but they're close enough that trading their best player probably doesn't make sense.
They also still have the option of using the franchise tag on Barkley again in 2024 or signing him to a long-term contract. But they couldn't get a deal done in the offseason and it's hard to imagine they'd be willing to up their offer now, especially after watching the oft-injured Barkley miss three games with a high ankle sprain.
But Barkley could have been a valuable chip in a market where many teams are nursing injuries to their top running backs. Barkley is healthy again, despite hyperextending his left elbow in the Giants' 14-7 win over Washington Sunday. And he showed his value by combining for 118 total yards, including 77 rushing.
The Giants, though, remain committed to him for at least another 10 games, so he can help them salvage whatever is left of this disappointing season. After that, they've always said they'd like him to remain a Giant long-term. But there's still only so far they're willing to go to make that happen. —Vacchiano
Saquon Barkley shrugs off trade talks as deadline looms
Jonathan Taylor looks like … Jonathan Taylor
To understand where Jonathan Taylor is with the Colts, look no further than Indianapolis' third-quarter touchdown drive in Sunday's heartbreaking loss to Cleveland.
On that drive, coach Shane Steichen called Taylor's number incessantly. The former All-Pro running back touched the ball on seven straight plays — six carries, plus a 20-yard screen pass — en route to his five-yard touchdown run. That possession was the biggest highlight in what was by far Taylor's best performance of the season: 120 scrimmage yards and a rushing touchdown. He had 18 carries for 75 yards (4.2 yards per carry) and three receptions on four targets for 45 yards (15 yards per catch).
The performance showed the NFL world that Taylor is getting back to his pre-injury self. We saw spurts of his impressive cutback ability and second-gear speed.
With arguably the best backup running back in the league in Zack Moss, the Colts have the luxury of easing Taylor back in after he missed all of training camp and was out the first four games of the season on PUP. But with the way Taylor played in Week 7, it might be time to let him loose. It might be time to let him carry the Colts as he did in 2021, when he was the league's triple-crown rushing champion.
That would take pressure off backup quarterback Gardner Minshew, the starter for the rest of the season with No. 4 overall pick Anthony Richardson done for the season. Minshew has eight turnovers in the past two games (four interceptions, four lost fumbles).
Against the Browns, Taylor split offensive snaps 50-50 with Moss. That was up from 42% the previous week and 15% two weeks ago, when he made his season debut. —Ben Arthur
Trevor Lawrence's toughness
Trevor Lawrence's ascent as a franchise quarterback hasn't been rapid by any means. It's been very gradual: Results didn't really start manifesting — consistently — until the second half of last season, his second year in the NFL.
I think that methodical rise took another step last week, in the Jaguars' 31-24 victory in New Orleans on Thursday Night Football. He battled his first-ever knee injury at any level — a left knee sprain suffered the week prior against Indianapolis — that threatened to sideline him for the first time in his NFL career.
Not only did he tough it out, but he also put together an impressive performance: a 69% completion rate for 204 yards and a touchdown with a 100.4 passer rating. The touchdown pass was the game-winner, a 44-yard catch-and-run score by wide receiver Christian Kirk with 3:08 remaining. And with questions about his mobility entering the game, too, Lawrence also had a career-high 59 rushing yards on eight attempts (7.4 yards per carry).
Before the game, Lawrence had only lost in New Orleans, too. The Caesar Superdome is where he suffered the only two losses of his three-year career at Clemson. He also lost there his second preseason game as a rookie in 2021. He acknowledged postgame that was one of the reasons he wanted to play despite the injury.
Trevor Lawrence, Jaguars outlast Derek Carr, Saints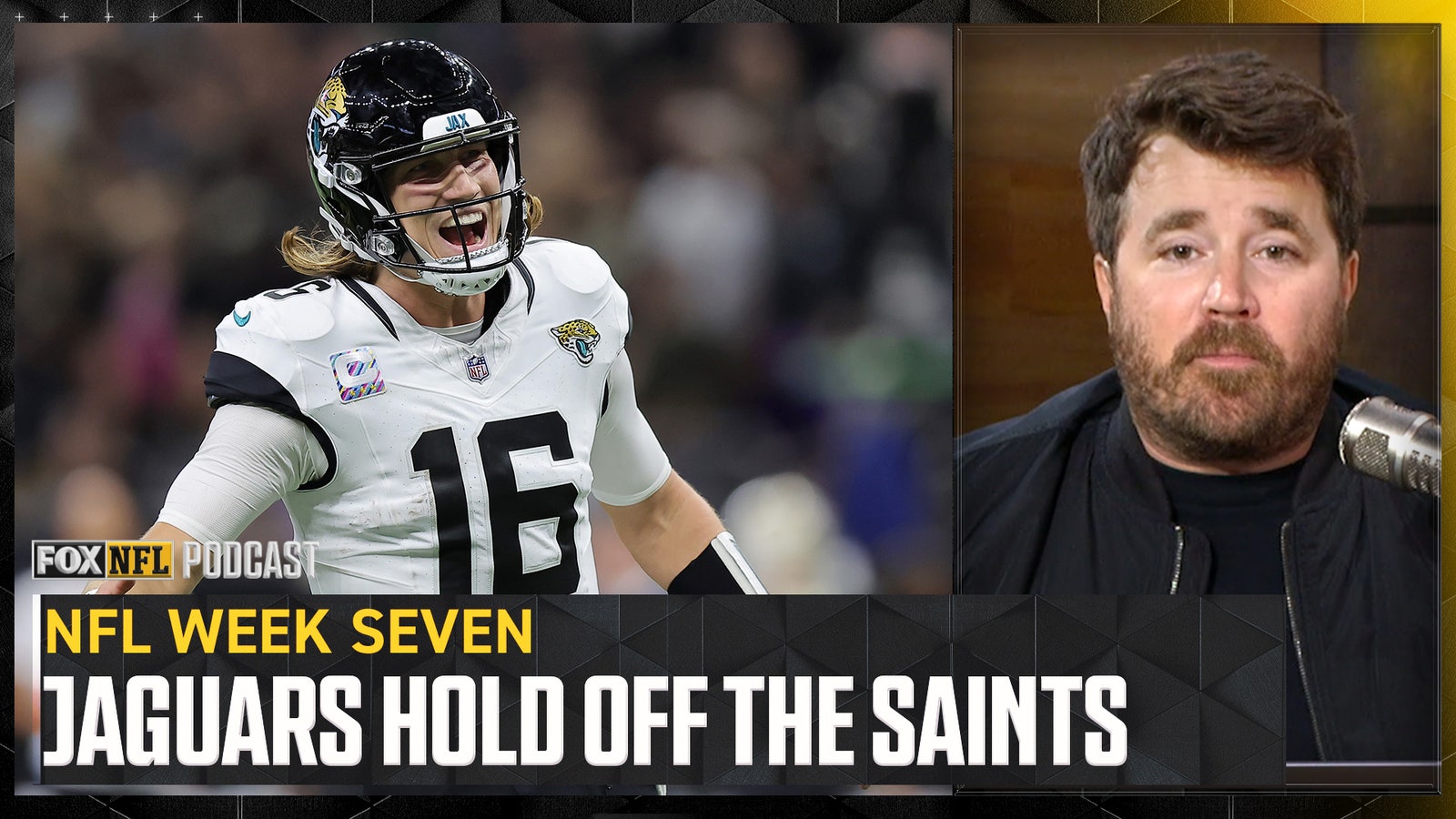 "I've had a bad taste in my mouth every time I've left New Orleans, so it feels good to get a win here," he said.
Beyond consistent elite performance, franchise quarterbacks must also meet a certain threshold of grit, and Thursday was a testament of Lawrence having that quality. —Arthur
[Want great stories delivered right to your inbox? Create or log in to your FOX Sports account, follow leagues, teams and players to receive a personalized newsletter daily.]
Does Tyson Bagent's success validate Bears coaches and put a spotlight on Justin Fields?
It's very important to remember that Sunday's win over the Las Vegas Raiders was one game. Quarterback Justin Fields has a thumb injury on his throwing hand so the Bears turned to their second option: a rookie UDFA out of Division II Shepherd University.
It's also very important to remember the ire Bears coaches have drawn this season for not being able to adjust or evolve a successful game plan.
They did that on Sunday for the rookie's first start. Tyson Bagent didn't have to do anything at an outstanding level to pull out a win over a struggling team. He just had to execute the game plan given to him, one his coaches looked comfortable calling.
The Bears spent all week talking about how they didn't need to change much of the offense should Bagent start. Even Bagent talked about his goal of being able to execute whatever plays offensive coordinator Luke Getsy wanted to call. Come Sunday, he did. And then some.
Chicago jumped out to a 14-3 lead by halftime, but if you've watched any Bears football this season, that's not exactly a safe lead. Chicago has especially struggled to maintain a lead or add to it in the second half of games. What the Bears did coming out of halftime was going to be paramount, even against a bad Raiders team.
Getsy got on the whiteboard at halftime and drew up some of the plays they were going to run in the second half. On Chicago's first possession, one came to life on a screen that yielded running back D'Onta Foreman 17 yards. The drive ended in a touchdown.
"The screen is one of them that stands out and I think we couldn't have executed it any better," said Bagent after the game. "That's been on the call sheet for a couple of weeks. For [Getsy] to have the confidence in me, the O-line, everybody to execute — kind of a high-risk play, when you're throwing the ball back across the field, I thought it was great."
So if Bagent was able to execute the game plan enough to win, pared down or otherwise, while also being successful with plays Chicago has wanted to run for weeks but didn't for one reason or another, is it fair to say the inefficiency of the Bears offense is all on the coaching staff or playcaller?
I'm not at all saying Bagent is the future under center. I'm not even saying Justin Fields is the problem. But something about the combination of Fields and this offensive system isn't consistent. If you're able to pare it down for Bagent, you should be able to with Fields. You should be able to adjust. It begs the question of why that's not the case. —Vitali
Bears' Tyson Bagent comes up big in first career start and win vs. Raiders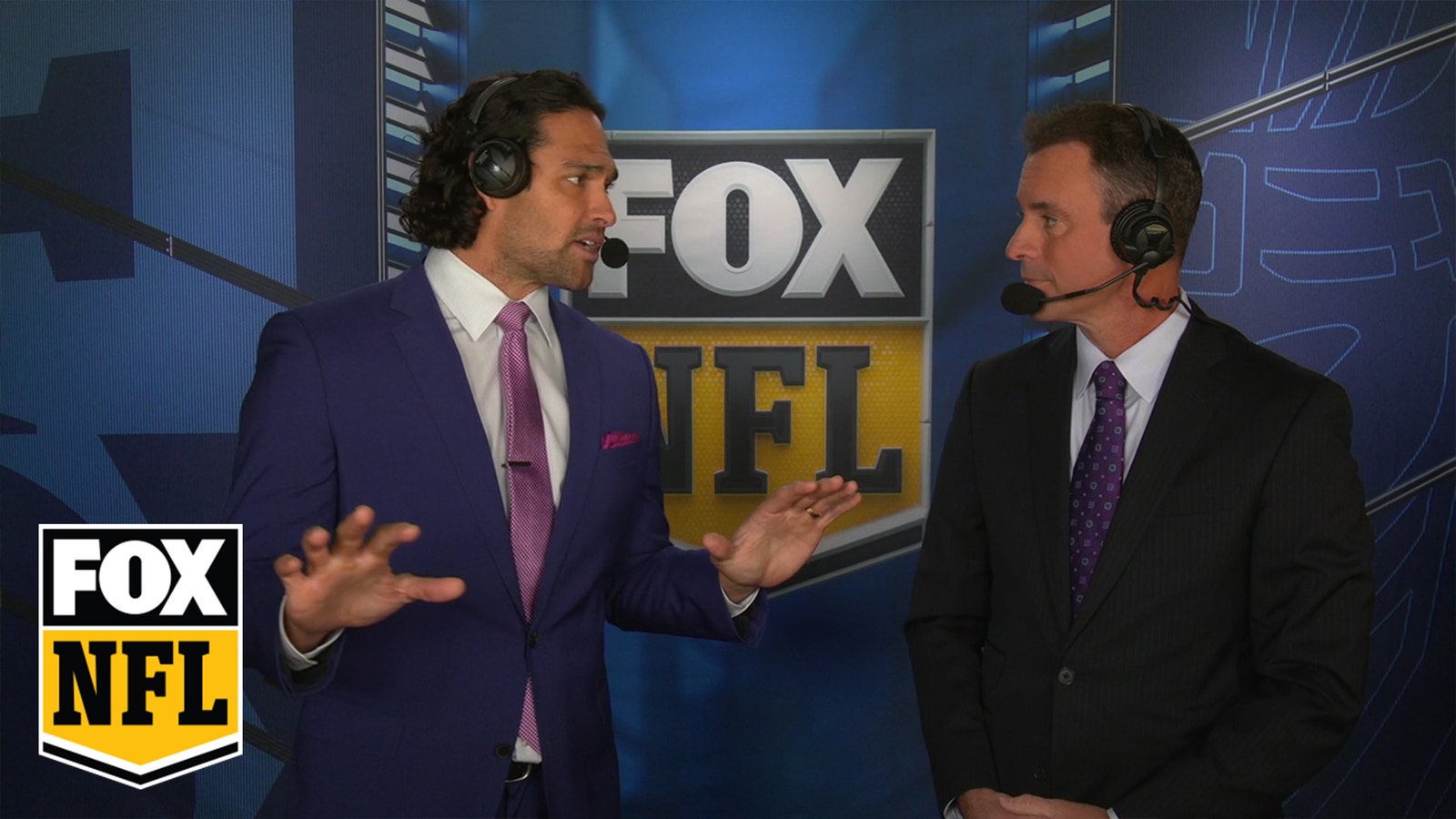 Puka Nacua cementing his status as Offensive Rookie of the Year frontrunner
The targets and receptions keep piling up for Los Angeles Rams rookie receiver Puka Nacua. He led the Rams with eight catches for 154 receiving yards on 12 targets in a 24-17 loss Sunday to the Pittsburgh Steelers at SoFI Stadium.
Nacua now has 58 receptions for 752 yards and two touchdowns, joining Cincinnati Bengals receiver Ja'Marr Chase (754) as the only pass-catchers with 700-plus receiving yards through the first seven games of their NFL careers. Nacua has four 100-yard receiving performances through seven games and is the second favorite to win NFL Offensive Rookie of the Year behind Houston quarterback C.J. Stroud.
At 6-foot-2 and 205 pounds, Nacua's physicality and nimbleness for a guy his size continues to stand out. He came down with an impressive toe-dragging catch along the sideline in the third quarter for a 32-yard reception against double coverage. Three plays later on the same drive, Nacua bowled over a couple would-be Pittsburgh defenders on a drag route for another chunk play, this one for 20 yards.
And Nacua also continues to be a force in the running game as a blocker on the edge, sealing off Pro Bowl defenders like Steelers edge rusher T.J. Watt.
Rams' Rookie WR Puka Nacua on road to NFL and electric first season in the league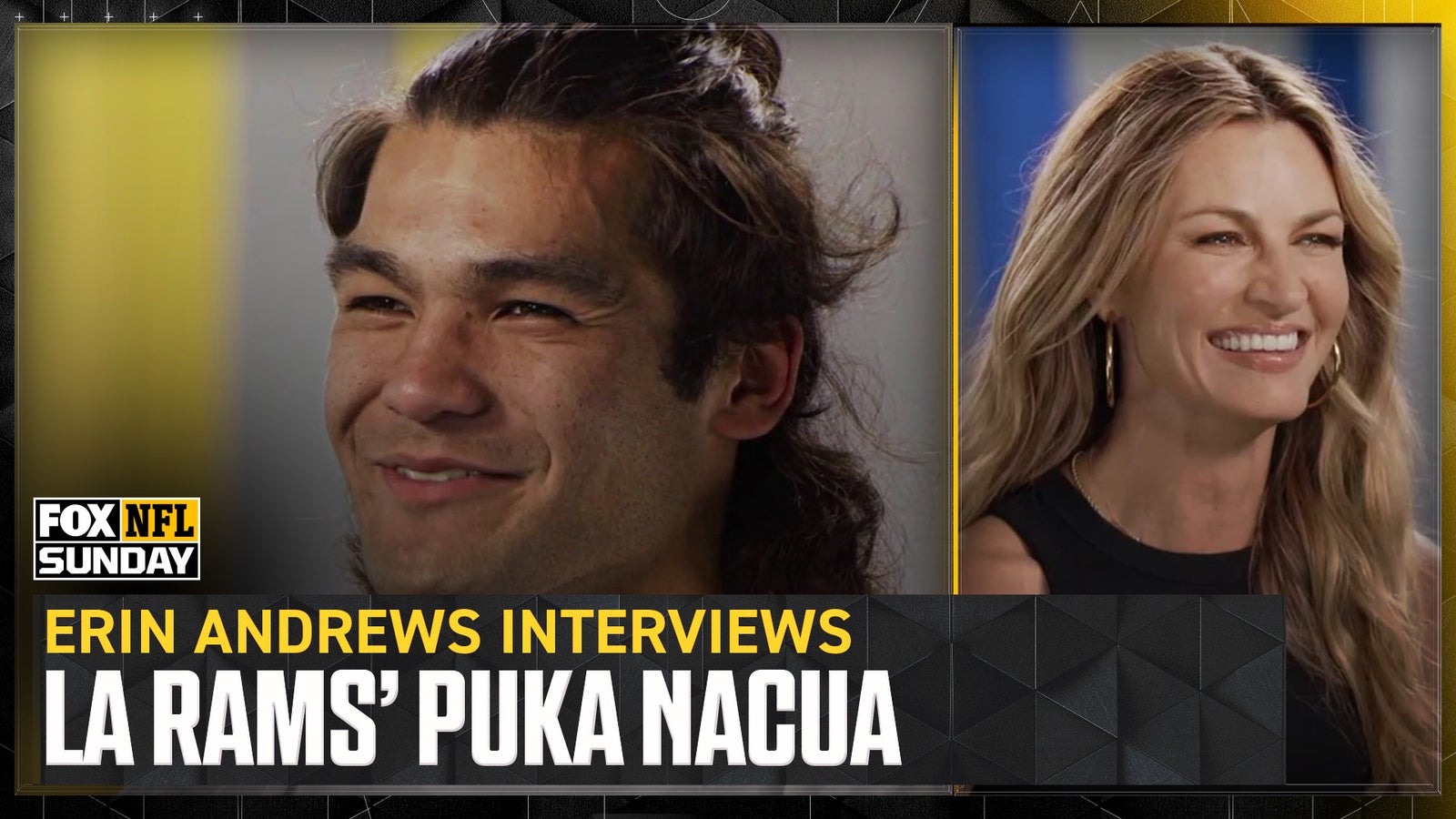 "I thought Puka did a really nice job today when he got his opportunities," Matthew Stafford told reporters after the game. "We had chances to make plays and when Puka got those chances, he made them, which was great."
Stafford and the Rams needed Nacua to play well, as WR1 Cooper Kupp had a rough start, with two drops in the first quarter. Kupp had two drops the entire season last year. On Sunday, he finished with just two receptions for 29 yards on seven targets. —Williams
More offensive firepower in Philly
The rich get richer with the Philadelphia Eagles adding Julio Jones to a wide receiver corps that already features A.J. Brown, De'Vonta Smith, and Dallas Goedert. Although the two-time All-Pro Jones is no longer the dominant playmaker who led the NFL in receiving yards per game three times, he is a crafty WR3 with the size, route-running skill, and hands to thrive in a complementary role on an offense loaded with talent. Jones' experience and expertise will help the Eagles down the stretch when opponents make a concerted to take away Brown and Smith with bracket coverage on key down. With opponents unable to utilize double coverage and load the box, the Eagles should be able to take advantage of the one-on-one coverage on the veteran playmaker on the perimeter.
Moreover, the veteran's experience will help the team's dynamic receiving duo grow and evolve as marquee playmakers who are expected to thrive against any defender or coverage tactic employed by their future opponents. —Bucky Brooks
This story was compiled by:
AFC South reporter Ben Arthur (@benyarthur)
NFC South reporter Greg Auman (@gregauman)
NFL analyst Bucky Brooks (@BuckyBrooks)
AFC East reporter Henry McKenna (@McKennAnalysis)
NFC West reporter Eric D. Williams (@eric_d_williams)
NFC East reporter Ralph Vacchiano (@RalphVacchiano)
NFC North reporter Carmen Vitali (@CarmieV)
---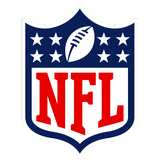 Get more from National Football League Follow your favorites to get information about games, news and more
---