What's with so many PKs, and so many misses, in this Women's World Cup?

Martin Rogers
FOX Sports Insider
The penalty kick is arguably soccer's most thrilling slice of tension, capable of gnawing nerves and creating heroes and providing the kind of blink-and-you'll-miss-it moment that none of us can resist.
For much of the sport's World Cup history the PK has served as a rare treat, popping up every now and again to test the spirit and resiliency of a single shooter, and the goalkeeper stationed on a white line 12 yards away from them.
Yet this Women's World Cup has been a little different, the opening round of games delivering a near-ceaseless supply of penalty fun, tripping up United States forward Alex Morgan, sealing a morale-boosting triumph for co-host Australia, and making instant stars out of keepers Chiamaka Nnadozie of Nigeria and Tran Thi Kim Thanh of Vietnam.
USWNT's Alex Morgan's penalty kick is DENIED by Vietnam's Thi Kim Thanh Tran in 44′
Too much of a good thing? Hardly. In fact, the spate of spot kicks has provided some of the most gripping drama of a tournament that has already enjoyed a spicy first few days.
However, trends that persist are worthy of closer inspection and there does seem to be one glaring reason behind the frequent sight of a referee pointing to award a PK. It too, is denoted by an abbreviation.
V.A.R.
"The first eight games all had a penalty kick. Why? VAR, video assistant referee," FOX Women's World Cup host Rob Stone said. "They are literally going frame-by-frame on plays that in the past we never would have considered to be eligible for a penalty kick."
Stone is right. The ability of video replay to be used to adjudicate on key decisions has changed the game. No longer does a referee, and perhaps the hopes of a nation, have to be bound by a split-second call on a play that happens at breakneck speed and with multiple moving parts.
Questionable calls can now be reviewed in a booth and seen from multiple angles. In an extra development, the resulting decision is now communicated to the television audience and the fans in the stadium by the ref, via a headset linked to the loudspeaker system.
[Ref announces VAR penalty to fans for the first time in Women's World Cup history]
More later on just how unusual this number of penalties being awarded is, but time to pivot for a moment to a quirky stat that relates to how many, or actually how few, are actually being turned into goals.
Only four of the eight attempts have hit the back of the net so far. Morgan's try was saved by Thanh, New Zealand midfielder Ria Percival hit the post against Norway, Nigeria's Nnadozie saved from Canada legend Christine Sinclair and Spain forward Jennifer Hermoso struck her effort at Costa Rica goalkeeper Daniela Solera.
For this, there is no neat explanation. Penalty research by teams has grown greatly in detail and planning for penalty shootouts, of which we will surely see a few in the knockout round, has become distinctly forensic. Perhaps it is that, perhaps it is coincidence, or maybe early tournament nerves on behalf of the kickers?
Nigeria's Chiamaka Nnadozie makes a STUNNING SAVE on a PK from Canada to keep the game scoreless
Either way, going into the 2023 event, 82.9 percent of Women's World Cup penalties had been converted — 78 out of 94. Indeed, it took until the fourth World Cup in 2003 for one to be missed, the 1991, 1995 and 1999 editions all went by without a shooting mishap from 23 attempts in regular play (shootouts excluded).
While we're discussing stats, the frequency of penalties being awarded has seen a striking shift. There were 46 penalty tries from 180 games between 1991-2011, a rate of 0.26 per match. There were 22 given in 2015 without VAR (0.42 per game), 26 awarded 52 games in 2019 with it (0.50), and the 2023 start saw a rate of 1.0 per game until things slowed a little on the fourth day of group play.
Perhaps the most notable usage of VAR came in the Switzerland/Philippines contest, when the European side did not even appeal for a foul against Coumba Sow, but had a PK given in its favor. Ramona Bachmann duly converted, another small part of what seems to be a growing trend.
Switzerland's Ramona Bachmann scores goal vs. Philippines in 45′
"I hope that we will see a balance," Germany coach Martina Voss-Tecklenburg told reporters. "I have been a bit surprised that we have seen that many in the initial games."
Stone sympathized with the tournament's defenders.
"Already defenders can't defend with arms up or in front of them, they have to defend with their arms pinned behind their backs," Stone said. "Now they can't go into a 50-50 challenge inside the box. I think it's a little bit of overkill."
However, those seeking to add to their goal tally, and maybe even goalkeepers wishing for a chance to shine, may not agree.
New Zealand's Ria Percival misses a penalty kick in 90′ against Norway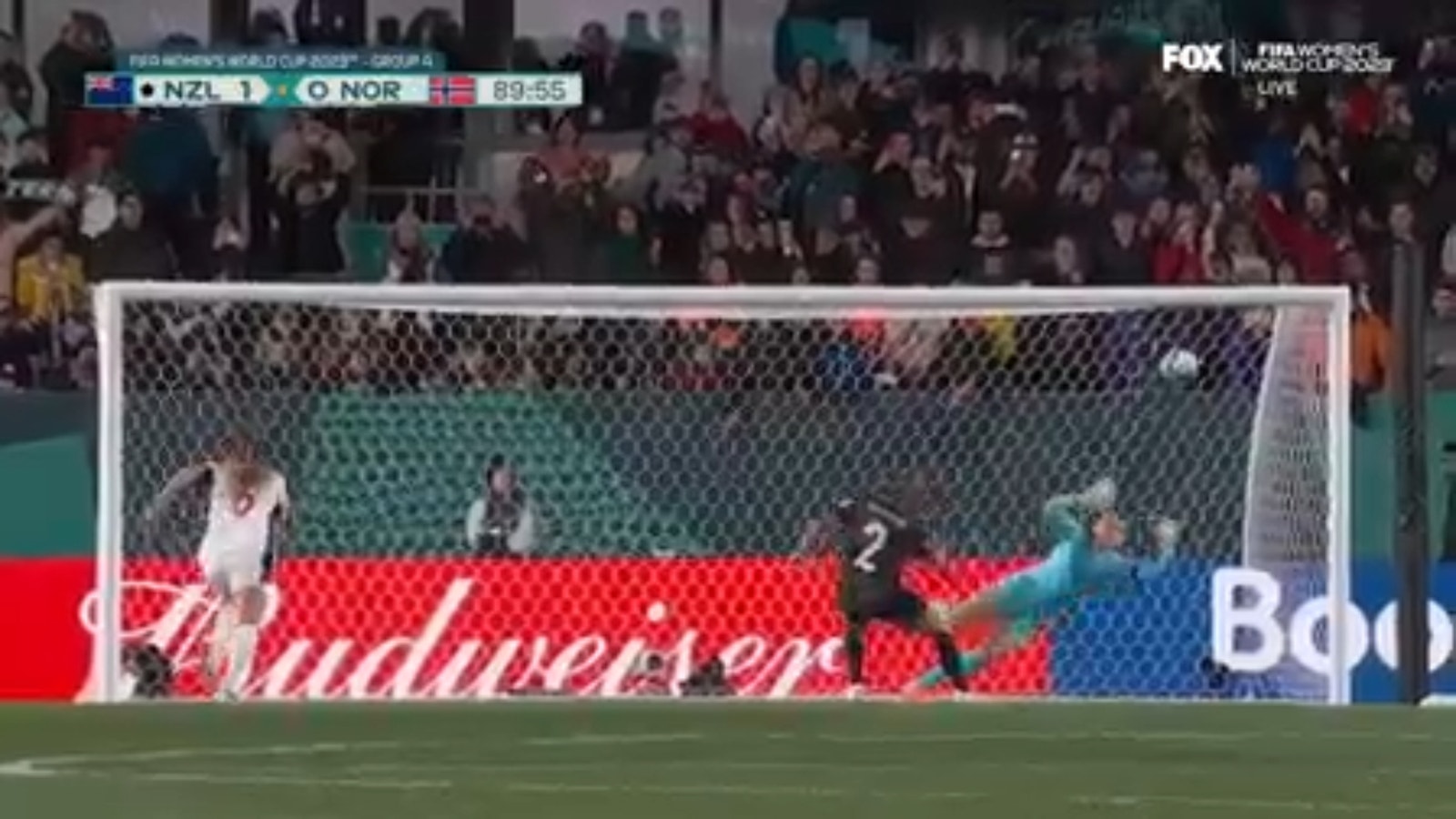 Martin Rogers is a columnist for FOX Sports and the author of the FOX Sports Insider newsletter. Follow him on Twitter @MRogersFOX and subscribe to the daily newsletter.
FOLLOW
Follow your favorites to personalize your FOX Sports experience
---
FIFA WORLD CUP WOMEN trending
---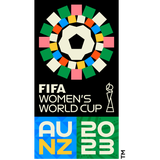 Get more from FIFA Women's World Cup Follow your favorites to get information about games, news and more
---