The Shohei Ohtani sweepstakes have begun.
With MLB free agency commencing Monday, the best player in baseball is officially on the open market. What happens next is anyone's guess. For months (years?), Ohtani has been expected to command the largest contract in the history of the sport. Whether money will be the deciding factor for where he signs and what impact his latest injury has on negotiations remains to be seen.
FOX Sports MLB experts Deesha Thosar, Jake Mintz, Jordan Shusterman and Rowan Kavner are tackling those topics and offering their predictions on where Ohtani lands and the terms of his deal in our weekly roundtable.
[RELATED: 2024 MLB free-agent rankings: Shohei Ohtani leads top 30; top 30 pitchers; top 30 hitters]
1. How do you anticipate Ohtani's free-agency process playing out in the coming days/weeks?
Rowan Kavner: I don't expect this to be dragged out all offseason. I don't think this will even be an Aaron Judge situation where we're still talking about what might happen at the winter meetings (Dec. 4-7). Remember that it only took Ohtani a week once he was officially available in 2017 for him to make his choice to join the Angels. I expect him to do his due diligence and hear several teams out, but I think a decision is made before the end of November.
Jordan Shusterman: Let's recall that in 2017, with Ohtani becoming available under the NPB posting system, there was a very rigid deadline for when he needed to agree to terms. No such deadline exists this time around, so if Ohtani really wants to play it out, he could easily stretch it into January. However, I also have a feeling he and his representation have been preparing for this long enough that they'll be ready to move the process along at a quick pace. There's going to be a lot that comes with this new contract, and I highly doubt he'd want to find his new team within weeks of reporting to spring training. I'll guess he signs after the winter meetings but before the Christmas break when the hot stove cools off for a week. Give me Dec. 19th. BOOK IT!
Deesha Thosar: I'm anticipating Ohtani's free-agency process to end at (or shortly after) the winter meetings. I think he has already narrowed down the landing spot for himself between three or four teams, and this next month will feature Ohtani touring those respective cities and stadiums. The sooner he makes a decision the better, so that he can begin his rehab process in earnest with an eye toward being in somebody's lineup by Opening Day.
Jake Mintz: I don't think we hear much of anything concrete in November. The Ohtani free-agent frenzy is going to be bananas, and whenever the dude is spotted in public there are going to be endless articles about how he's 100 percent signing with the Columbus Blue Jackets. Enjoy the madness, my friends, but it's important to note that visits at team sites are standard for huge free agents — Ohtani is no exception. Remember when Bryce Harper showed up at the White Sox stadium during his free agency, or when Manny Machado popped up in Philly? The road is littered with red herrings. Considering all the complicating factors surrounding Ohtani's free agency, I don't think he signs until the new year.
Yankees Hall of Famer Derek Jeter on the greatness of Shohei Ohtani
2. How do you think Ohtani's injury and not being able to pitch next season following a second UCL tear will impact negotiations?
Shusterman: I think it just introduces the possibility of some unexpected teams trying to get into the mix on a shorter-term offer for him to come strictly mash for them at some ludicrous average annual value in 2024. At the same time, I don't think Ohtani will have much interest in that.
Mintz: It makes everything much more complex, but most importantly, it should drag the dollar range down enough that a handful of teams that would have otherwise been priced out will be in the mix. Ohtani fully intends to pitch again; any rumors about him focusing on hitting 100 percent are total rubbish. There's definitely some doubt around the industry about how his elbow will hold up into his 30s with a second UCL surgery, but I think it ultimately won't matter and he'll get the big bucks.
Kavner: It has to have an impact on the overall value of his deal, but remember, all it takes is one team that believes. And I imagine the contract will be long enough that the team that takes him still hopes to see him pitching for the majority of the contract. Maybe those $600-700 million deals can be thrown out the window, but I still expect him to command close to $500 million.
Thosar: There's probably a better chance of Ohtani agreeing to a shorter-term contract given his UCL tear. Whereas before that injury we might have seen teams being more likely to offer deals in the 6-7 year range, now his ceiling might be in the 4-5 year range. Though I still expect his AAV to be high, breaking the current record of $43.3 million (Max Scherzer and Justin Verlander). Even without Ohtani taking the mound every five days, teams understand they're putting in lucrative offers for the slugger who just finished the season with the highest OPS (1.066) in baseball.
3. What do you believe will be the ultimate determining factor for Ohtani in choosing a team?
Mintz: I really don't think we have any idea what Ohtani wants or prefers. During his original free agency, he selected perhaps the single most discombobulated franchise in baseball. My two unfounded hunches are (1) he wants to be on the West Coast because it's closer to home, and (2) he's not going to leave a chunk of money on the table like he did last time. It's important to remember that the flow of information from OhtaniWorld is so minimal that it's really difficult to project what he prefers.
Thosar: Winning. I think that's all Ohtani has really cared about since coming to MLB from Japan. He thought he had the best chance to win alongside MLB's best player, Mike Trout. Since that didn't pan out, Ohtani might shift his perspective and go for a team that has a proven winning culture rather than just the game's best players. If there's a spot where he can have both, like the Dodgers or Rangers, that could make the decision easier for the two-way superstar.
What does Shohei Ohtani's future look like after UCL tear?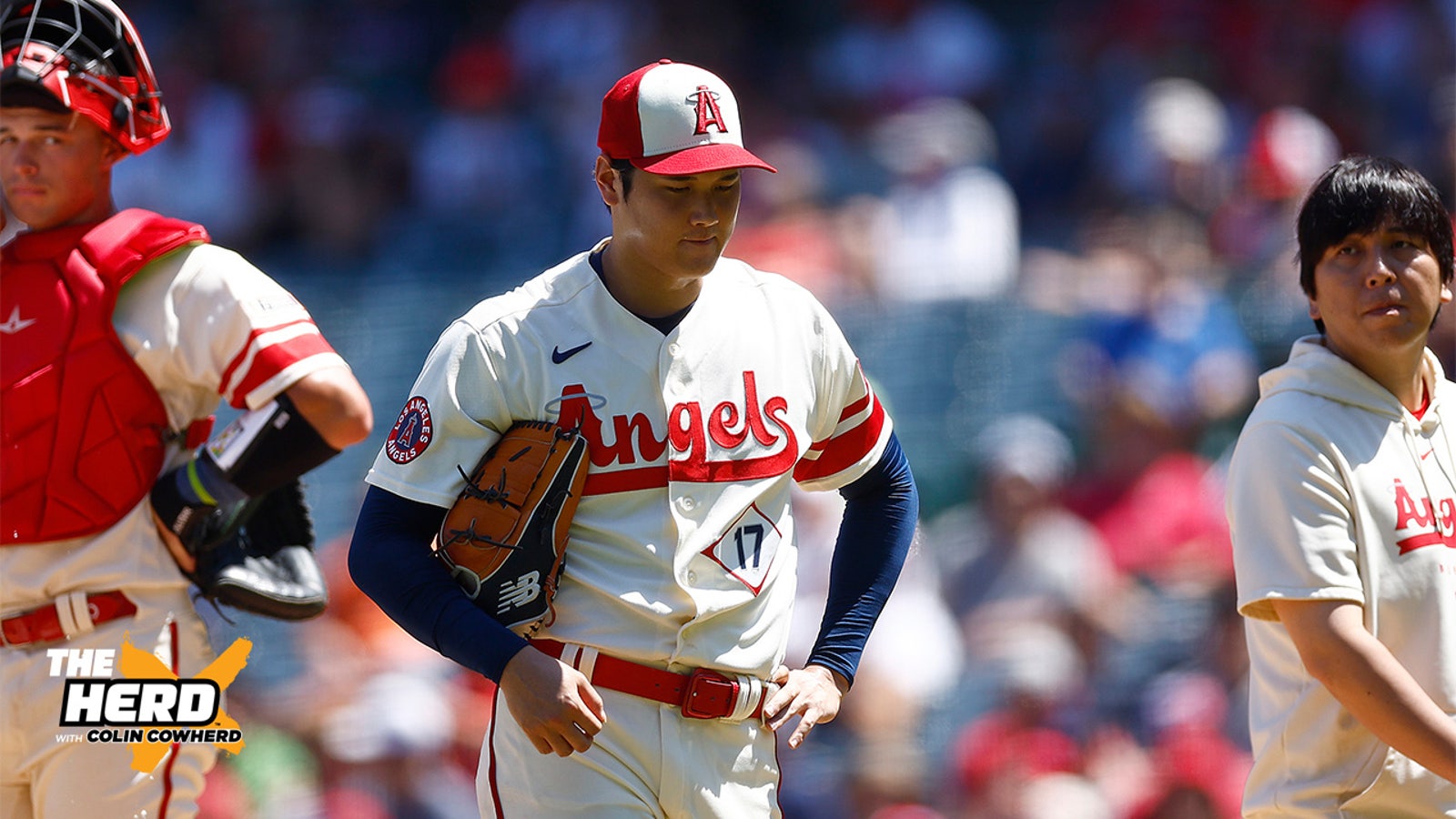 Kavner: My assumption is the chance to win — after six years of not doing that, and the taste of victory whetting his appetite at the World Baseball Classic — will matter more than anything. Of course, if he decides to re-up in Anaheim, I reserve the right to take that back.
Shusterman: While I maintain that absolutely none of us have any clue what he actually wants, the one thing that has been most publicly communicated is how important it is to him that he returns as a two-way player. Obviously, every team would want that for Ohtani in the future, too, but I also think some teams are going to be more wary of that being a realistic goal than others based on the massive unknowns and risks associated with rehabbing a second elbow surgery in five years (let alone while still trying to DH every day). In turn, in addition to all the financial and winning-related factors, it might come down to which team can make the most compelling case regarding how it can best help him achieve his comeback as a two-way player, and providing full-fledged support toward those efforts from Day 1.
4. What type of contract are you expecting Ohtani to sign? Predict the years and total value.
Thosar: A shorter-term contract with opt-outs and a higher AAV makes the most sense to me. That way, Ohtani can reestablish his pitching value, particularly if he believes he has plenty left in the tank to create another run at returning as a two-way player. Let's say $200 million at four years.
Mintz: It's going to be something with a ton of years and a ton of dollars and maybe an opt-out. Definitely the most total value ever; I'd be very surprised if he signs a shorter-term, higher AAV-type deal. Can't imagine he's going to want to deal with the free-agency hoopla again after this year. The innings incentives seem like a no-brainer and create a ton of variance regarding the final number. I'll say the most an Ohtani deal will net him is $550 million over 10 years, but with a realistic, pre-escalator low end closer to $450 million.
Shusterman: I believe Ohtani will want to maintain flexibility. I don't think that means he'll be signing a one- or two-year deal, but I also think the injury and the uncertainty with his return to two-way status greatly decreases the chances that it will make the most sense for team or player to sign the kind of stone-cold, no opt-out, no-trade, 10-plus-year megadeal we are accustomed to seeing the top free agents commanding. In turn, I think he's more likely to sign a deal that smashes the AAV record more than the total dollars record — I'll say something like eight years, $400 million with opt-outs after the third and/or fourth year.
Kavner: I'm expecting him to wipe the competition for the richest contract ever in a long-term deal that includes both opt-outs and pitching incentives. I doubt you're getting a seat at the free-agency table if you're not guaranteeing him at least $450 million. My latest guess would be 11 years, $495 million with an opt-out four or five years into the deal, at which point he'll know how he's pitching and the likelihood of the team he chooses competing for championships into the future.
Are the Dodgers the top landing spot for Shohei Ohtani?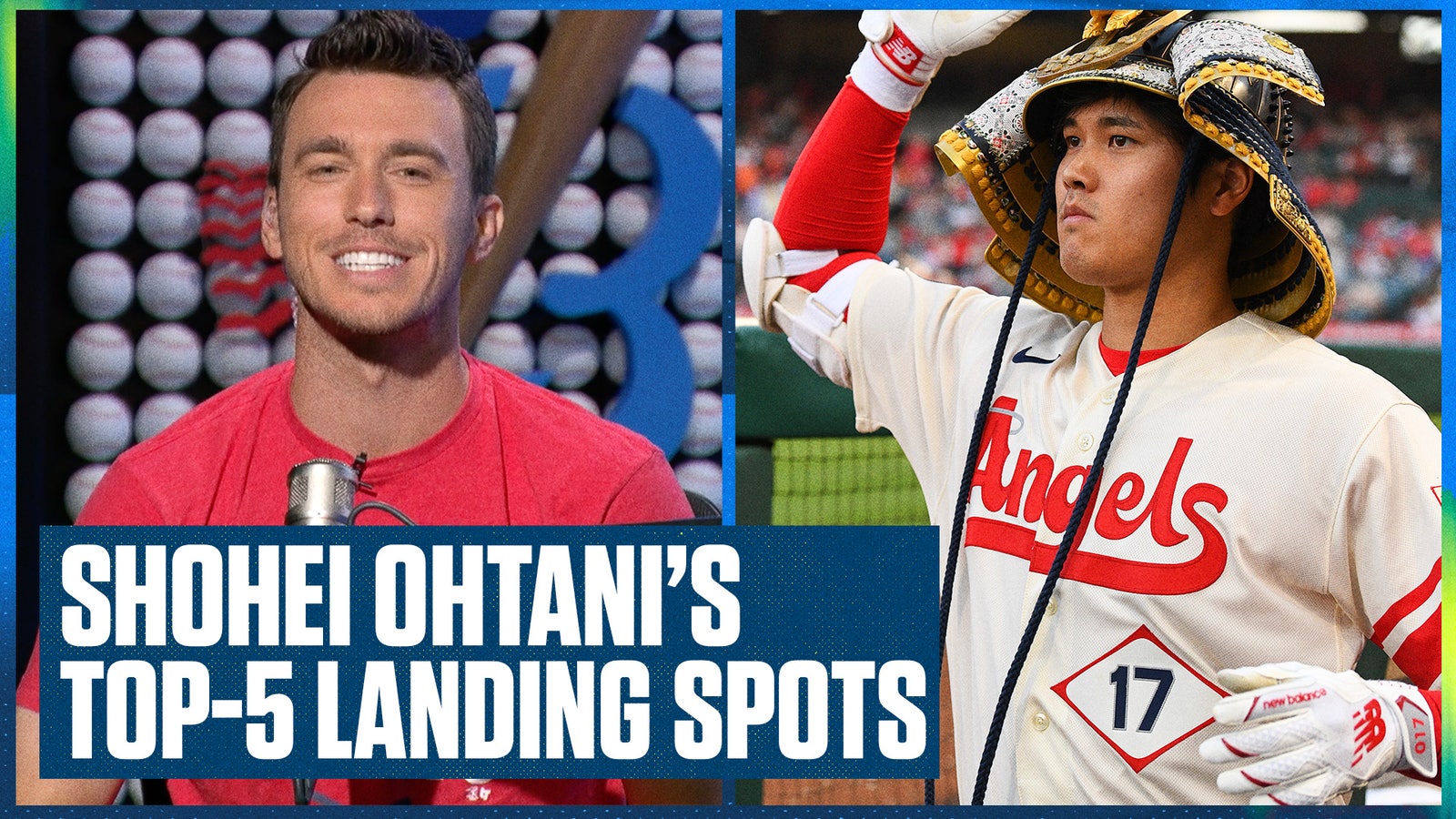 5. Which teams would you guess are Ohtani's top suitors? Where do you think he'll sign?
Kavner: The fact that the Cubs and Rangers were both among the finalists the first time he was available tells you that he'd at least consider being somewhere other than the West Coast. But if he can stay on that side of the country, be the highest-paid player in the world and still have a chance to win, that would seemingly check every box. So, while it wouldn't surprise me if he went to any of the Dodgers, Giants, Mariners, Angels, Mets, Rangers, Red Sox or Cubs, my guess would be the Dodgers.
Thosar: I'll narrow down his top suitors to the Dodgers, Rangers, Mets and Red Sox. The Dodgers have been linked to Ohtani's free agency for years now — most recently after the generational talent gave his props to Mookie Betts. Signing with the Dodgers would allow Ohtani to play for a perennial playoff contender and stay in the time zone he's become familiar with these past six years. I think the Rangers will be interesting to Ohtani since they just won the World Series. I think he's already interested in the Red Sox partly because of Masataka Yoshida. And I think Steve Cohen's Mets will make the highest offer. Ultimately, I think Ohtani ends up a Dodger.
Mintz: I think the top suitors are the Dodgers, Rangers, Giants, Cubs and Red Sox. I would have included the Padres last year, but it looks like they're shedding payroll. I don't think the Mariners are seriously in the mix; they're too frugal. The Angels mishandled the end of 2023 so thoroughly that I don't think Ohtani wants to go back. Cohen might put a stupidly large bag of money on the table and force Ohtani to say no. I'll guess the Dodgers.
Shusterman: Dodgers, Giants and Rangers. The Cubs are my wild-card pick. I'll go Giants, just to pick a team other than the Dodgers.
This story was compiled by: Deesha Thosar (@DeeshaThosar), Rowan Kavner (@RowanKavner), Jordan Shusterman and Jake Mintz (@CespedesBBQ)
Flippin' Bats:
---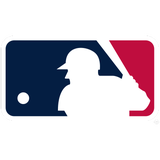 Get more from Major League Baseball Follow your favorites to get information about games, news and more
---