Which previous U.S. team inspired this USWNT? Look to 2015

Doug McIntyre
Soccer Journalist
AUCKLAND, New Zealand — For the world champion 2015 U.S. women's national team, the '99ers were the inspiration.
It had been 16 years since the Americans last won a World Cup — far too long a drought for the most decorated program on the planet — when Canada 2015 kicked off.
The U.S. claimed a pair of Olympic titles after that seminal moment at the Rose Bowl in the summer of 1999, of course, winning back-to-back gold medals in 2008 and 2012. But the biggest prize in soccer eluded them until Carli Lloyd scored an unforgettable hat trick in Vancouver against the same Japan side that had stunned the U.S. in a penalty shootout in the 2011 decider, finally giving the USWNT its third World Cup.
Most memorable moments: Carli Lloyd's hat trick ranks No. 4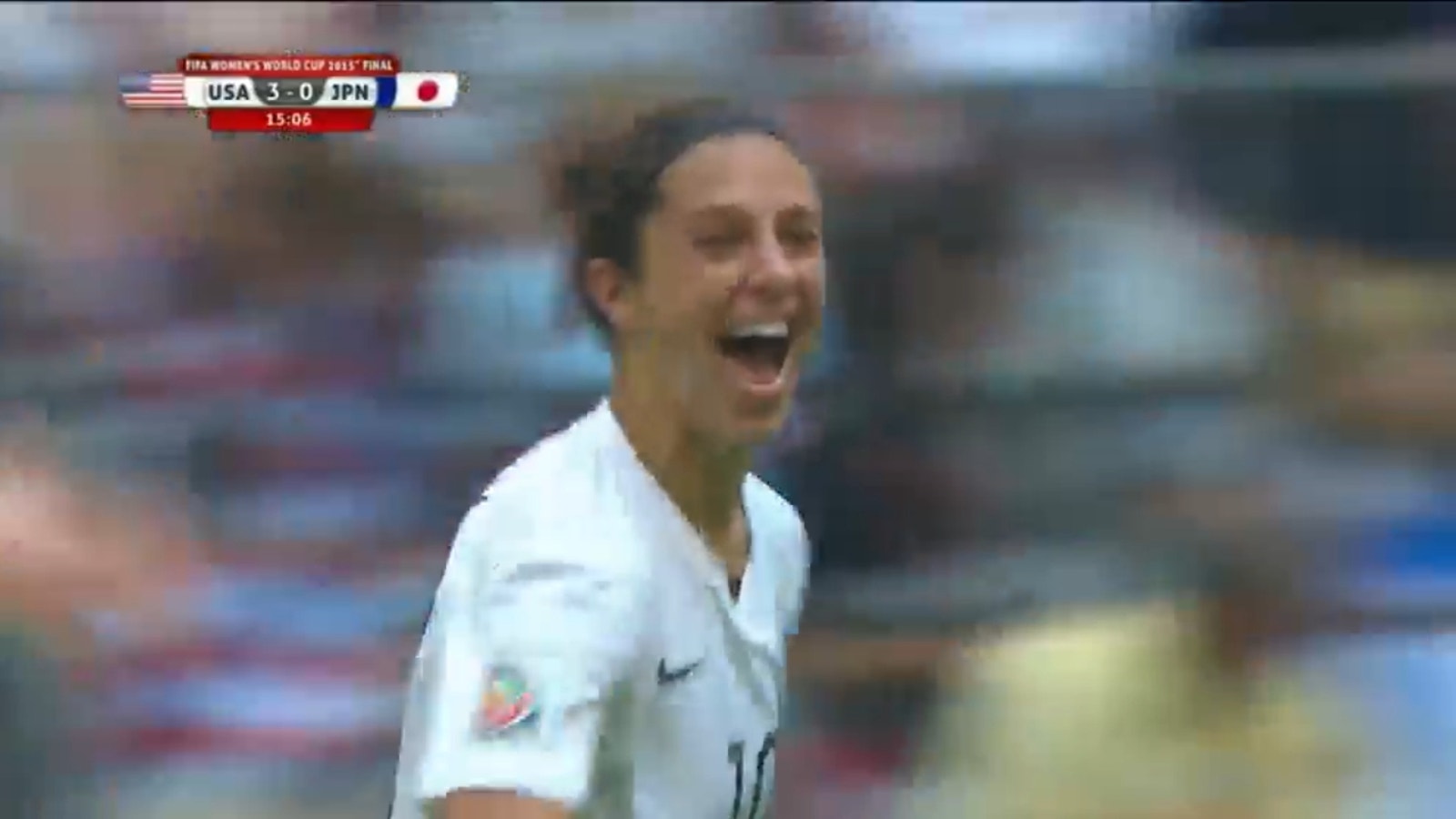 "I was at a youth camp, and we were all watching the final together," current U.S. defender Naomi Girma told FOX Sports when asked her earliest memory of watching the team she'd later join. "I just remember that incredible U.S. takedown of Japan. It was a really cool moment."
On Friday, Girma and her teammates will begin the Americans' quest for an unprecedented three-peat when the U.S. kicks off its 2023 World Cup campaign against Vietnam (9 p.m. ET on FOX and the FOX Sports app) in Auckland, New Zealand. And for this version of the national team, the 2015 squad is the touchstone.
[USWNT deserves more respect as an all-time dynasty]
Girma is one of four players on coach Vlatko Andonovski's 23-woman squad who wasn't even born when Brandi Chastain calmly stroked the winning spot kick past Chinese goalkeeper Gao Hong then tore off her shirt in celebration in front of more than 90,000 fans in 1999. Many others on this roster were too young to remember one of the most iconic moments in the history of women's sports.
But they all remember Lloyd's first-half hatty.
"My jaw just dropped," fullback Emily Fox said.
Rose Lavelle was between her sophomore and junior seasons at the University of Wisconsin when she settled in to a pizza parlor in Seattle to watch the 2015 final with her summer league team. Four years later, Lavelle started the championship match against the Netherlands and scored the Americans' backbreaking second goal to give the program its second consecutive title and fourth overall.
Rose Lavelle's goal in the 2019 final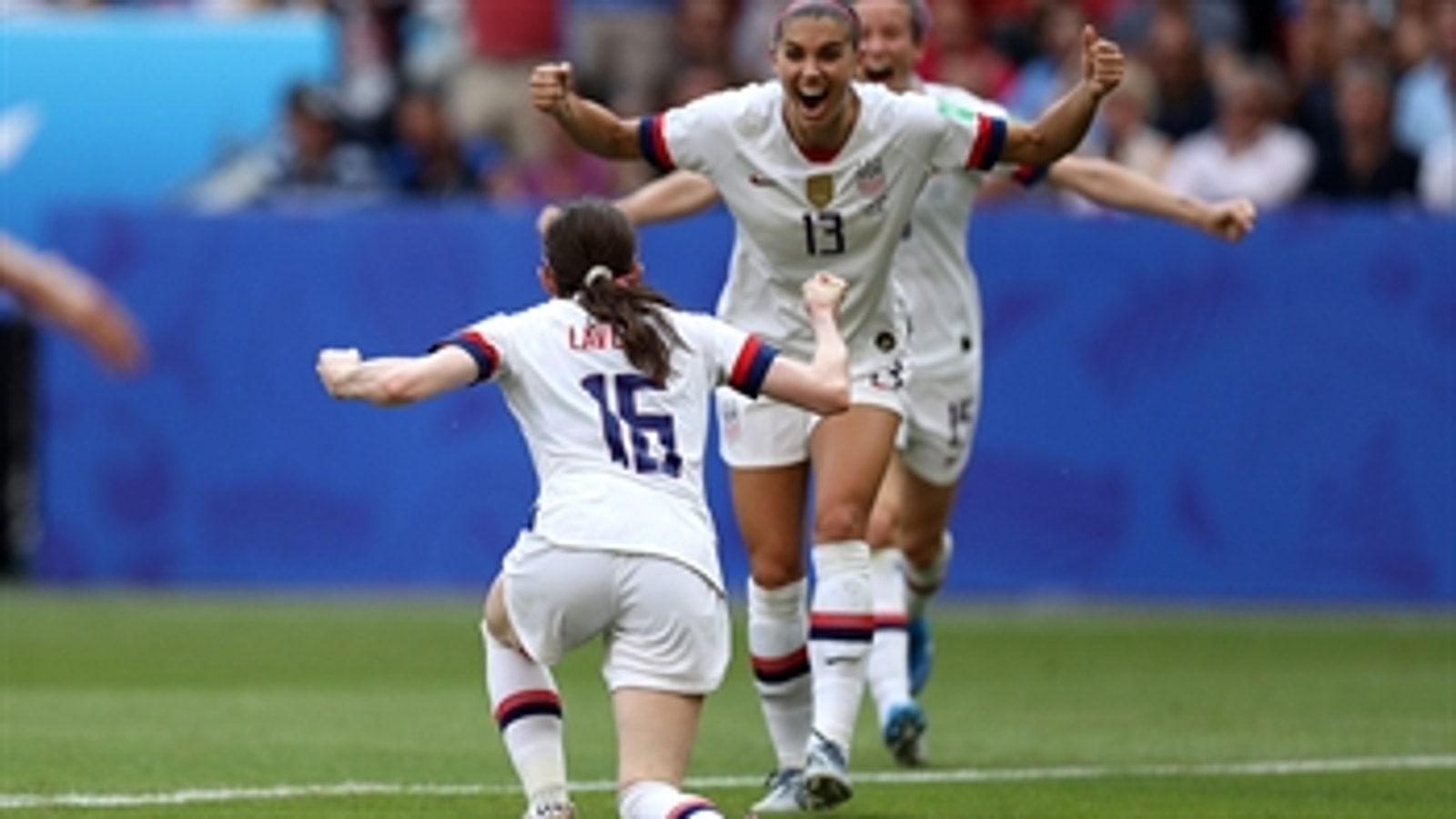 There is an obvious through line from the '99ers to all the teams that have come after it. World Cup newbies Lynn Williams and Andi Sullivan both cite going to watch the USWNT play in person as little kids as formative experiences. Williams idolized '99ers Mia Hamm and Brianna Scurry, while Sullivan, a Washington D.C.-area product, attended matches at RFK Stadium during the 2003 World Cup.
"Legacy is a very important thing on this team, and it's constantly passed down," Sullivan said. "It's almost like the stories become my own memories. That [1999] team is so essential to our success. Part of the reason we need to be successful is because of them. Their legacy is huge, and we do feel really connected to them still, even if we weren't alive or aware of what was happening back then."
When Megan Rapinoe made her international debut in 2006, several members of the 1999 squad were still key players for the USWNT. Rapinoe and Alex Morgan were both on the 2011 World Cup team that was captained by '99er Christie Pearce (née Rampone). Now they're the OGs on a roster filled with women who grew up idolizing them.
"I've looked up to these players for such a long time, so in this environment, I'm a little bit nervous," said Alyssa Thompson, the youngest player on the 2023 World Cup roster who, at 18, is almost 20 years junior to the 38-year-old Rapinoe. "But it's more exciting than nerve-wracking."
The age difference between the team's older and younger members has manifested off the field more than on. From a purely soccer perspective, they're all speaking the same language. In the locker room, that's not always the case.
"They'll bring up TikTok or Instagram jokes, just stuff that their generation is so into," said 30-year-old Kristie Mewis, who is participating in her first World Cup. "I'm like, 'What is going on right now, what are you guys saying?'"
[Who could be the breakout star for this young, talented USWNT squad?]
Now, Thompson and the other newcomers have the chance to both cement their individual legacies and to inspire the next generation of national teamers, the same way the triumphant 1999, 2015 and 2019 teams did.
"I feel like it's crazy that people look up to me right now," Thompson said. "I still look up to so many people on this team, so it's really crazy that I'm a role model. But it's honestly really nice because I get to use my platform to have younger girls that look like me — and are like me — to be able to see that there's someone like them that can make it."
After all, she was in their shoes at a 10-year-old back in 2015.
"I have a distinct memory of watching Carli Lloyd score her goal from halfway," she said of Lloyd's audacious third and final strike on that hazy July afternoon north of the border. "That is what I remember the World Cup was, really."
Laken Litman and Martin Rogers contributed reporting.
Doug McIntyre is a soccer writer for FOX Sports. Before joining FOX Sports in 2021, he was a staff writer with ESPN and Yahoo Sports and he has covered United States men's and women's national teams at multiple FIFA World Cups. Follow him on Twitter @ByDougMcIntyre.
FOLLOW
Follow your favorites to personalize your FOX Sports experience
---
FIFA WORLD CUP WOMEN trending
---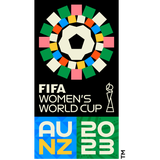 Get more from FIFA Women's World Cup Follow your favorites to get information about games, news and more
---