Why Brian Flores could be Vikings' gamechanger: 'It's not [my system]. It's theirs'

Carmen Vitali
NFC North Reporter
Perhaps the most important thing new Minnesota Vikings defensive coordinator Brian Flores knows is… well, what he doesn't know.
Sometimes that's the most important thing. Flores has been coaching in the NFL for more than 15 years. He was in the front office before that. Now with the Vikings, he's tasked with revamping a defense whose vulnerability was part of the reason for the 11 one-score games Minnesota played in last season. They went 11-0 in those games, sure. Most attributed it to luck. But will they be able to weather that same storm this season in a wide-open division with a tougher schedule?
Flores sits at his desk as we talk through a computer screen. He's been gracious enough to allot me time before he heads out to practice. Known for his aggressiveness on the field, he's anything but in this setting as we end up talking for over a half hour about everything going on inside Flores' football-loving mind.
How his process works as a coordinator.
What he thinks of his inherited team.
Who stands out to him before the season even kicks off.
We even get into what gives Brian Flores the "ick".
"The ick? I don't know what that is," he laughs at me.
"Something that you hate, I guess?" I say, trying to translate what little knowledge I have of Gen Z speak from TikTok.
"Oh, so like a pet peeve," he shakes his head.
"Guys who don't have their mouthpiece in (when) the ball's snapped that is a major major no-no," Flores says. "Drives me nuts."
I laugh. Take notes, Vikings players.
His players likely know this about him already. Flores has spent this entire first offseason learning and teaching as Minnesota now embarks on a quest for their second straight division title, new defense in hand.
Here's what you don't know about Brian Flores.
2023 NFC North Preview ft. Bears, Lions, Packers & Vikings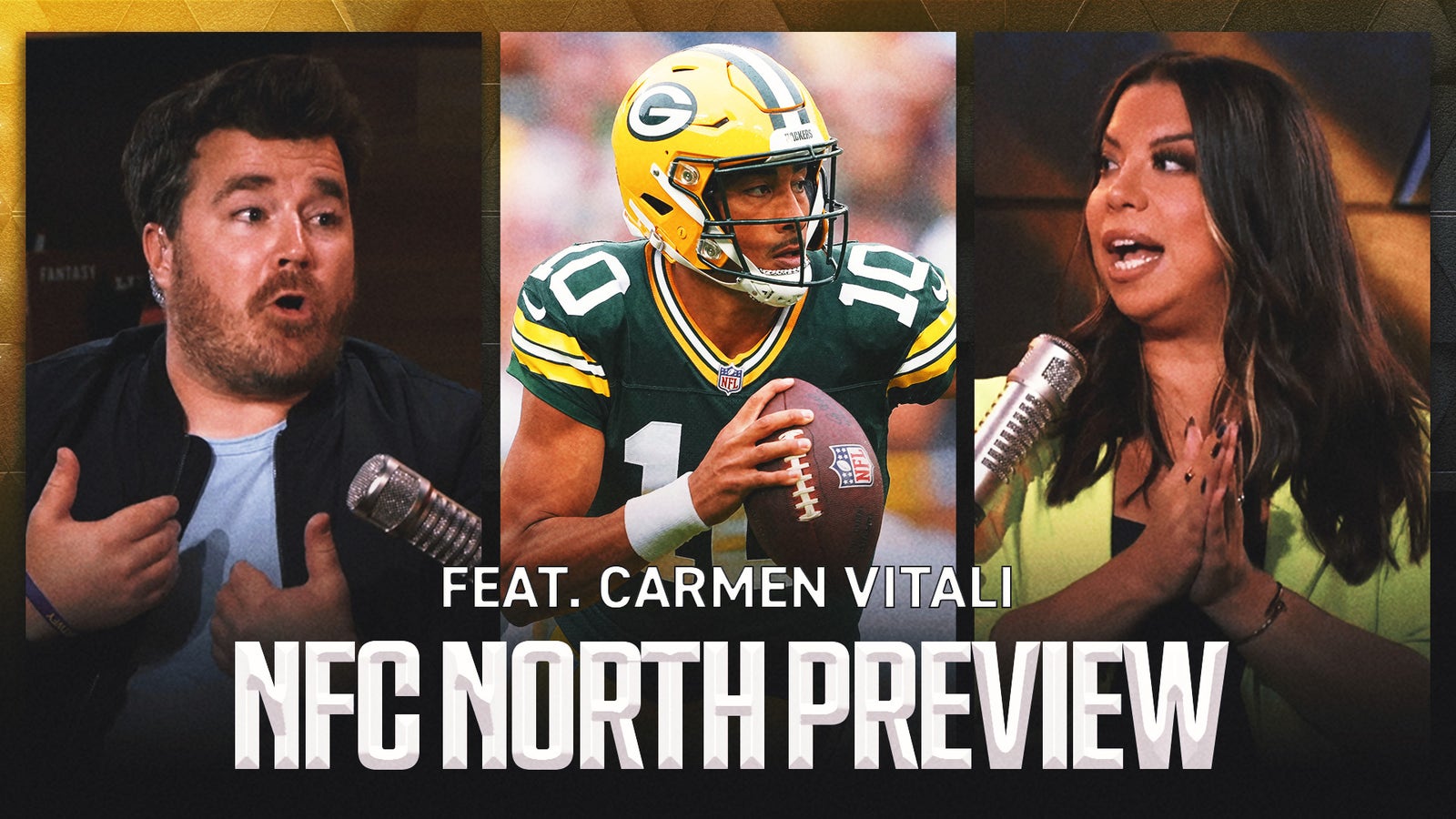 The Process
"To me as a coordinator, you have to change with the group of players that you have," said Flores. "I really try to do that on a yearly basis."
Arriving in an entirely new place is already challenging. Flores was hired this past offseason after the team let Ed Donatell go. The defense had been the second-worst in the league last season, allowing the second-most overall yards to opponents. The pass rush was in the bottom third of the league, registering a sack on just 6.16% of pass attempts. The Vikings ranked 21st in the red zone too, allowing opponents to score 57.21% of the time when getting inside the 20.
So Flores arrived in Minnesota and didn't know a majority of the personnel he'd be working with beyond what he'd seen on film — of which, he watched plenty.
But the tape doesn't show what makes a player tick. What a player actually enjoys doing. Sometimes, it won't even show what a player is best at if it didn't fit within the scheme they were playing. Flores first had to learn all these things for a roster that was also in the midst of undergoing substantial turnover. There was a lot he still didn't know. And for that, he turned to his assistant coaches, like he always does.
"We have a scheme but within a system you have to be able to be flexible, and adjust to your personnel, which that's really what we try to do as a staff," Flores said. "(During) the offseason, we spent a lot of time in [the meeting room] just talking about, 'How do you see this versus how do you see that?' And I try to be open in those. It's not like hey, I'm talking. Everyone listens and we're doing it this way.
"In football, there's 10 different ways to do it."
And Flores figures, who better to listen to than those who are working with individual players day in and day out? Flores can't be in five different position meetings at the same time. He floats around, he works with players on the field, he calls the defense on gamedays. But Flores also knows there's plenty he doesn't know.
"I trust those guys that because they're in that room for so much time," he said. "I remember being a position coach and telling the coordinator, 'Look, I know you want to do this, but this guy can't do it.' I'm trying to create an environment where we're all talking, we're all involved in the conversation and given some input specific to their players. That could revolve around technique fundamentals, schematics.
"But I try to tell them, 'Hey, I'm going to try to poke holes in it, too. And see what it looks like against this formation or against empty or whatever formation that an offensive gives us or if they go faster, we'd be able to handle it, etc.' But I don't care where good ideas come from."
After all that, Flores then begins crafting his yearly masterpiece amidst constant dialogue.
"Well, Player X can set the edge like this," chimes in a position coach.
"Can this guy handle a triple call?" Flores will ask about a player.
"Can he handle making the check if it's empty but then goes back to some one-back formation?" he asks about another.
Flores likes dialogue in all his meetings. He wants to know what he doesn't know.
From there, it becomes about teaching. How are the players supposed to learn if he and his staff aren't good teachers? Flores deploys various teaching methods in his meetings: presentations and things of that nature. He's also big on word association.
"We try to make it simple for the players, whatever the concept is, we'll give it a name, whether it's cars or cities or states or mascots. They can just put it in buckets and say, hey, these are our spy drop zones, these are blitzes, these are pressures. These are our cover two variations. These are our man coverages. And I get that to the coaches and then they relay it to players. We try to build from there."
Vikings WR Justin Jefferson ranked No. 2 overall among Top 100 NFL players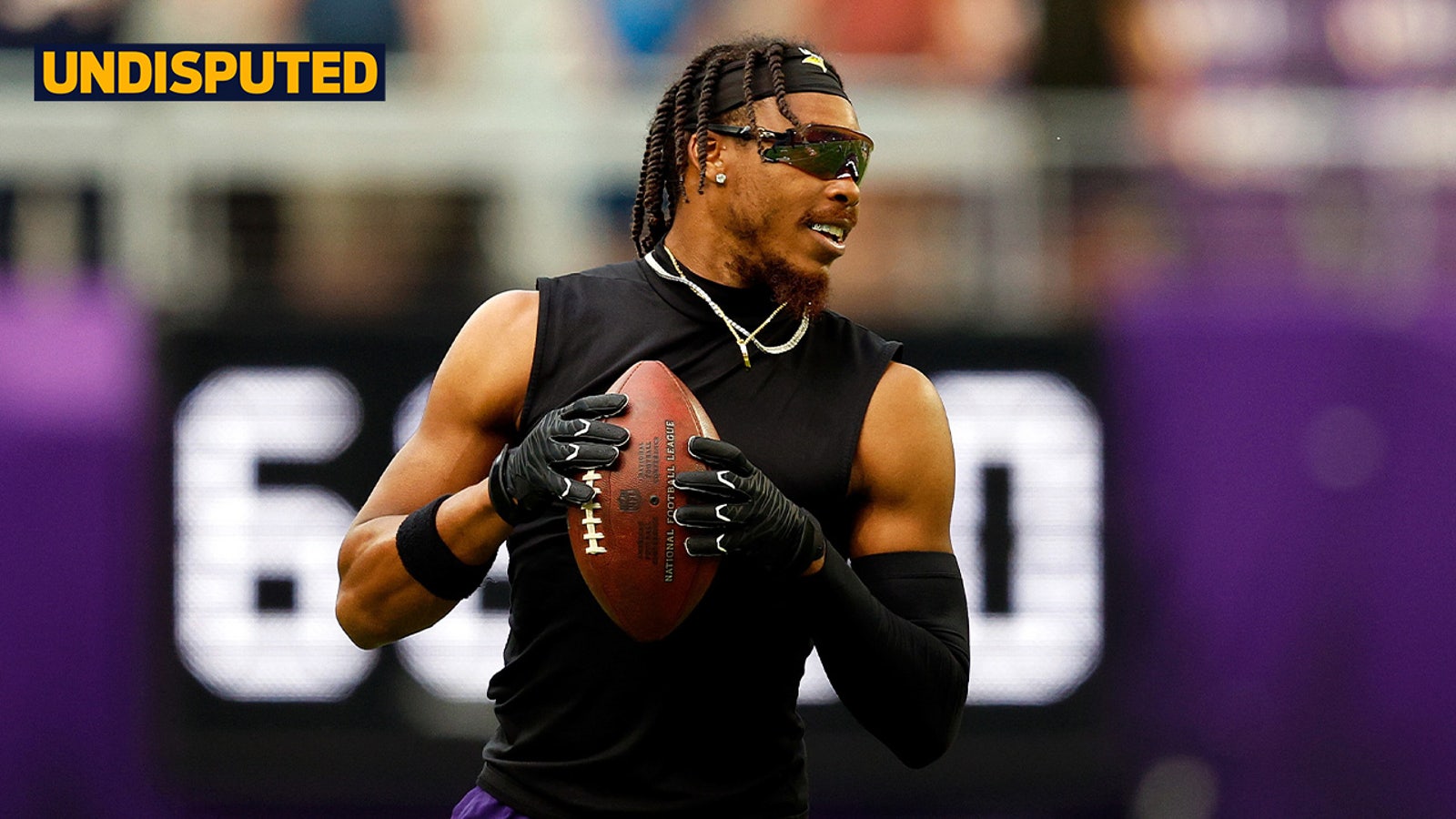 The Priorities
So, what are they building? Flores has concepts in a base 3-4 defense (in simple terms) that remain a constant — even as he tailors and tweaks each season.
But where does it all start? What's the hallmark of a Flores defense?
"We're aggressive."
Duh.
"I'm aggressive in nature. I want our players to be aggressive. Our job is to make it hard on the offense."
It's not revolutionary if you've watched any of Flores' defenses in Miami. It was obvious even as a position coach under Bill Belichick in New England. But where that aggressiveness is born from is the interesting part. It's probably simpler than you think, too.
"I think one of the things I'm constantly talking about is, it's a rhythm passing league and we got to get the quarterback off-rhythm," Flores said. "And there's a few ways to do that. We talk about those on a daily basis."
That's where it all starts. But Flores isn't out on the field in the middle of a game. He's not hearing what his players hear. He doesn't have their vantage point. He knows there are things going on out there that he doesn't know.
That's why he puts a lot in the hands of the players. Specifically, the veterans.
"We try to equip them with enough tools to put themselves in the best positions and I think some of the older players kind of gravitate to that and really enjoy it because it's fun for them," said Flores.
"It's not [my system]. It's theirs."
That system is a multiple, aggressive defense that can change on the fly. It only makes sense with how sophisticated NFL offenses are getting. Defenses have to evolve and adapt, too. Gone are the days of trotting out set coverages or pressures based on certain personnel groupings by the offense. Just because a team puts 11 personnel on the field doesn't mean a nickel defense is the best course of action. Defenses need to be equipped to make checks depending on formations and tendencies they notice in real time. Check when the opposing quarterback checks. They need to be able to audible, if you will. Flores' system equips his players to do just that.
"I think if they have those tools, there's opportunities there that I couldn't ever forecast as a play caller because I don't have a crystal ball," he said.
Ultimately, Flores knows what he doesn't know.
The Present
Let's now apply all that to the Vikings, in particular. Flores' system isn't an easy one as a result of how many different checks and 'audibles' are available to players. There will surely be growing pains as the team adjusts to something that is not only drastically different than what they were doing before, but different from the rest of the league, in general.
This is why Flores loves having veterans on his team. They've been through the fire. They've seen things, like the old sports war vets they are. They can handle the 'stresses and anxieties' of the game, as Flores put it. That's why it's no coincidence the Vikings' 2023 defense will be led by two very experienced player: safety Harrison Smith and linebacker Jordan Hicks.
"The linebackers and the safeties in this particular system lead the way as far as our ability to get in and out of different defenses, in and out of different pressure locks, etc," Flores said. "So, I kind of lean on those two guys because they know better than anybody how much the guys in those rooms can handle. And thankfully they can handle a lot."
Smith has been a mainstay for Minnesota and even reworked his contract this offseason to remain with the team. After signing an extension in 2021 that, at the time, made him the second-highest paid safety in the league, he brought his contract numbers down to $8 million with $2 million in possible incentives back in March. That was undoubtedly a relief to Flores, coming in as a new coordinator and able to now lean on a player who has been with the Vikings for his entire 12-year career. Smith is also only a season removed from his last Pro Bowl selections. It was his sixth. So he's not only been through the fire, but he's thrived in it.
"I think that's good for young players to see," said Flores. "It brings a sense of calm, I would say to myself and our coaching staff that we've got those guys who've been through it."
They'll be asked to do more than most, too. Not only with Smith and Hicks have to understand their jobs, but they'll have to know everyone's job to make the defense run smoothly.
"It's different for the linebackers and the safeties that are talking to everybody," Flores said. "They've got to kind of know all positions. It's those other conversations that happen that you don't think are happening."
Communication is a crucial part of Flores' system. Smith and Hicks will not only have to relay calls but recognize what the offense is trying to do and how they as a defense are equipped to counter it. The rest of the guys on the field won't have to know as much, Flores isn't asking all of his players to be coaches, but they'll still all have to have familiarity with what the guys in their immediate vicinity are tasked with doing. It's so they can have those conversations you don't know are happening.
Yet another example, again, of Flores understanding and knowing what he doesn't know.
Smith and Hicks aren't the only assets Flores is relieved to have. In fact, he'll have something in Minnesota this year that he's never had before: a top-end pass rusher. When taking over as head coach of the Dolphins, Miami's sack numbers were dismal. Even Flores' first season saw them sitting at last in the league in sacks. Fast forward two seasons later and Flores made them a top-five unit — all without ever having a player reach double-digit sacks.
[Do you want more great stories delivered right to you? Here's how you can create or log in to your FOX Sports account, follow your favorite leagues, teams and players and receive a personalized newsletter in your inbox daily.]
He was creative with the pass rush because he had to be. That's not to say he won't be while in Minnesota, but he finally has a dude in Danielle Hunter. The 6-foot-5, 263-pound edge rusher led the Vikings in sacks last season with 10.5. It was his fourth season registering double-digit numbers in the category. His single-season career high is 14.5, a number he hasn't seen since 2019.
The team also added Marcus Davenport in free agency. Combining two veterans who have consistently gotten to the quarterback with Flores' penchant for creativity in creating pressure should spell excellent seasons for both as far as sack totals go. It should also elevate the team's numbers out of that 21st spot.
Flores is reluctant to assign expectations for this season. He knows what he doesn't know. But when pressed, he gives me this answer.
"I could probably talk about what I don't want to see more than expectations are," he chuckled. "Just to not make it easy and force them to make good plays over and over and over again. I think if we do that, we'll be alright."
Well, that and, putting your mouthguard in your mouth before the snap.
Carmen Vitali covers the NFC North for FOX Sports. Carmen had previous stops with The Draft Network and the Tampa Bay Buccaneers. She spent six seasons with the Bucs, including 2020, which added the title of Super Bowl Champion (and boat-parade participant) to her résumé. You can follow Carmen on Twitter at @CarmieV.
---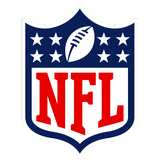 Get more from National Football League Follow your favorites to get information about games, news and more
---