Martin Rogers
FOX Sports Insider
People will read about, write about, post, tweet, debate and discuss anything and everything about the National Football League, no matter if it's preseason, postseason, in-season or the offseason.
That said, there are some certain types of storylines that never fail to unwaveringly capture the pigskin public's interest at an elevated level.
If there is a superstar player involved, that's attention gold dust. If that player has a big personality, even better. If a Super Bowl-winning team is part of the mix, bingo.
Or if the tale crosses over into the realms of the irresistible natural partnership between the NFL and the showbiz world. Or if it involves big money and big revenues. Or, and here's the real sweet spot, if it has the effect of putting smiles on the faces of even skeptically hardened fans (and Bill Belichick).
Congratulations, Taylor Swift and Travis Kelce, you've touched down on every winning metric needed to guarantee a whirlwind of focus that you might or might not want. Either way, there's precious little chance of the gossip slowing down any, unless what looks to be a romance of All-Star caliber, you know, fizzles.
Right now, everyone's rooting for this thing, this meet-cute rom-com where the guy tried his luck with a friendship bracelet and a corny line, everything snowballed from there, and America can't seem to get enough of it.
"I got to be honest … I don't know why I'm into this, but they're both kind of good-looking, fun people," FS1's Colin Cowherd said on "The Herd" this week. "I'm for this. Young love is wonderful. She has dated artists and musicians, those people can be flaky.
"He's a stable professional athlete from a good family, with a great brother … they're going to get married, and it's going to be Tom Hanks and Rita Wilson, you watch."
How Taylor Swift is ultimately good for the Chiefs
Since Swift, modern music royalty beyond compare, watched the Chiefs' game against the Chicago Bears in a suite next to Kelce's mom, Donna, then the tight end and the singer left together to head for an evening date, the Kelce-Swift narrative is everywhere.
Cowherd and Skip Bayless on "Undisputed" and countless other talk show hosts from a variety of networks had the topic front and center to start the week. The Miami Dolphins had to go and score 70 points to get the same amount of air-time love.
At a time when the talk is usually about injury reports and Super Bowl odds and defensive schemes, it is all a bit confusing. It's all good. It doesn't take away from the football, it adds to it.
Taylor Swift attends Chiefs game in Travis Kelce's suite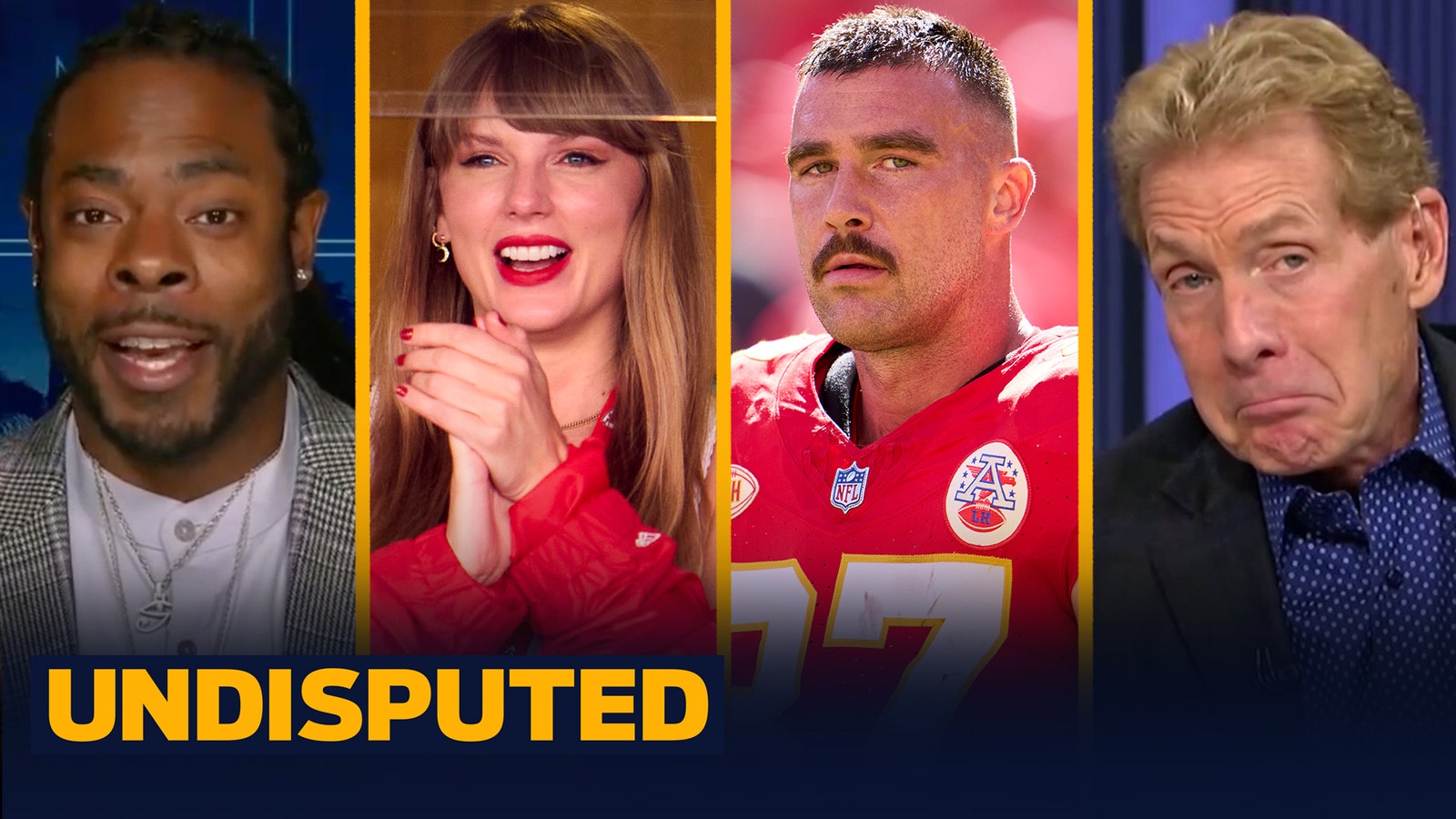 Football is a serious and unforgiving business. If the real-life soap opera playing out here shows us anything, it's that it's OK to have some fun with it, too.
NFL beat reporters are giving updates on reports whether Swift will attend the Chiefs' game against the Jets at MetLife Stadium — it looks like she will — and that development sparked a day-on-day spike in secondary market ticket sales that the Jets hadn't experienced since the start of the season.
Article upon article making punny reference to Swift's song titles are part of the shtick, and we can't promise getting to the end of this piece without throwing one in there. Better than leaving a blank space, baby.
If you've been living in a vortex these past couple of weeks, where neither social media nor pop culture can permeate, let's get you up to speed.
Kelce tried to meet Swift when he went to her summer concert at Arrowhead, but didn't have any luck and "took it personal."
But then Kelce went on Pat McAfee's show, delivered a formal invite to a game, and before you knew it there Swift was, screaming "let's f—ing go" when Kelce scored a touchdown last weekend.
MUST-SEE: Taylor Swift's wild reaction to Travis Kelce's TD
And if you thought we were joking about Belichick, the notoriously deadpan Patriots coach actually came up with one of the slicker lines when asked about the situation, stating matter-of-factly that this was surely the "biggest catch" of Kelce's career.
What is going on here, exactly?
This is football, just not quite as we know it. It is 2023, and we are seeing friendship bracelets at football games, including one worn by Kansas City's mayor. Sales of Kelce's jersey are through the roof, which can be wholeheartedly attributed to the power of the Swifties.
"I just thought it was awesome how everybody in the suite had nothing but great things to say about her," Kelce said this week on the "New Heights" podcast he shares with brother Jason. "She looked amazing. Everybody was talking about her in a great light. And on top of that, the day went perfect for Chiefs fans."
In terms of verified info, all you're going to get from the Taylor side is PR speak, which means Travis' weekly fraternal talk might be the primary conduit for factual reveals.
That might not last much longer, though, as he hinted that he wasn't planning on discussing whatever is going on in his private life beyond this week. We'll see.
Neutrals don't root for the Chiefs so much anymore. Patrick Mahomes and company have won too much for that, but everyone is rooting for a love story entertaining enough to have cut through even the decidedly unromantic outer shell of pro football.
Some grizzled folk won't like this, arguing that relationship gossip has no place in the NFL. There's only one response to that — get over yourself.
We live in interesting and unpredictable times, and you never know what the next plot line is going to unearth, in life, let alone football. We're here, in Week 4, and the biggest story in the NFL at this precise moment involves a tight end/pop icon connection that could have come straight from the celebrity magazines.
It is a quirk, it won't always be this way, and it's not anything that we need to get uptight or cynical about. It's not evidence the NFL is becoming too much like show business.
There's no bad news here, just an entertaining interlude involving two people who are categorically famous enough to be used to the ensuing hype.
We're not all Chiefs fans, but right now — and I never thought these words would come from my fingertips — we're all Swifties.
Taylor Swift comes out to watch Chiefs' Travis Kelce play against the Bears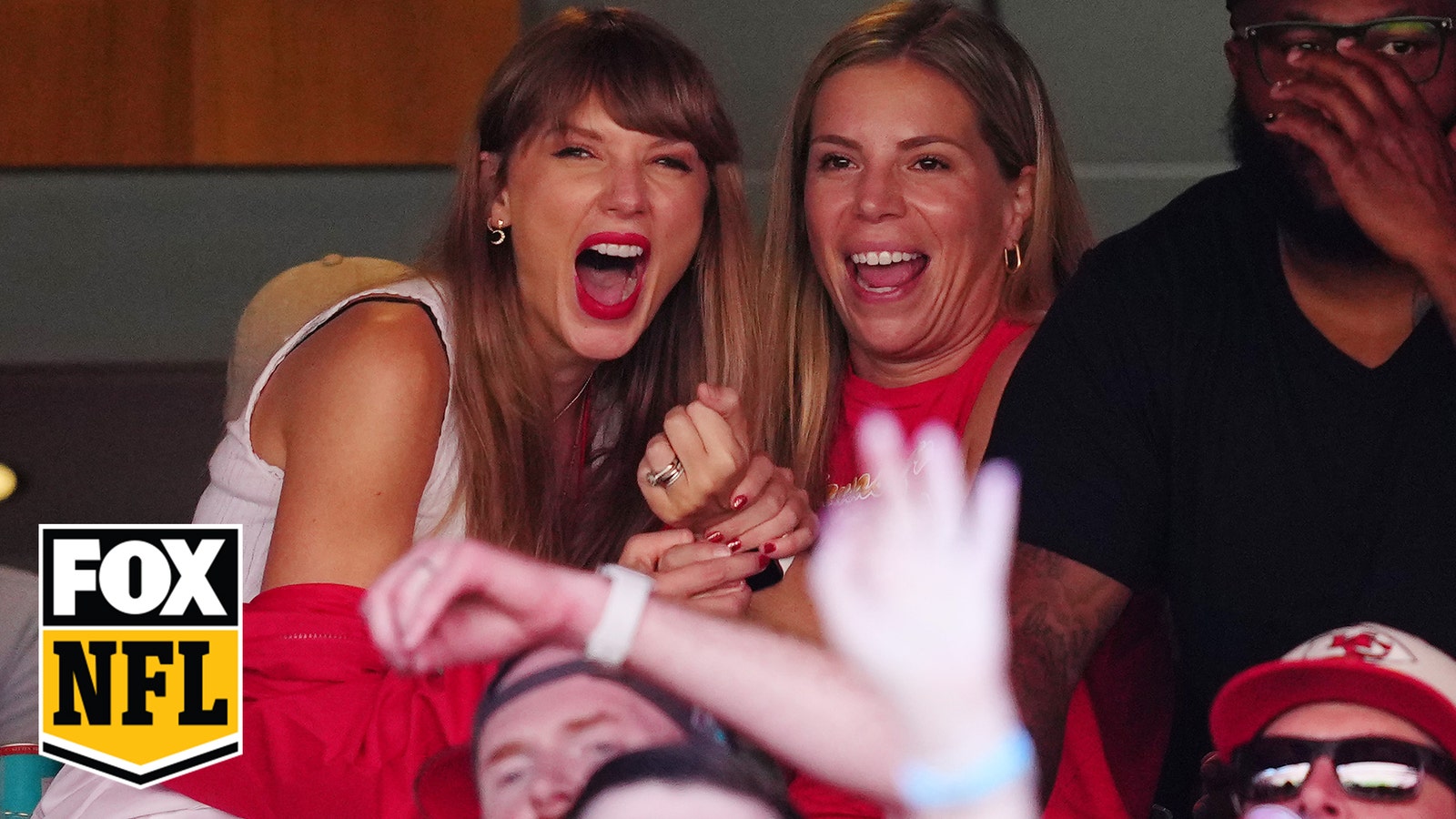 Martin Rogers is a columnist for FOX Sports and the author of the FOX Sports Insider newsletter. Follow him on Twitter @MRogersFOX and subscribe to the daily newsletter.
---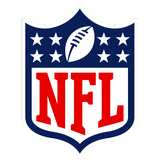 Get more from National Football League Follow your favorites to get information about games, news and more
---