Michael Cohen
College Football and College Basketball Writer
STATE COLLEGE, Pa. — Shortly after 4 p.m. ET on Friday, dozens of bodies clad in maize and blue spilled from an oversized Delta plane at the State College Regional Airport, a place where most commercial flights hold 50 passengers or fewer. But this was the charter flight that transported the undefeated and embattled Michigan Wolverines college football team to Pennsylvania for Saturday's showdown with No. 10 Penn State (noon ET on FOX and the FOX Sports app). And as their traveling party touched down on a chilly afternoon in Happy Valley, everyone learned of Michigan head coach Jim Harbaugh's fate.
While Harbaugh and his team were descending into State College, the Big Ten and its commissioner, Tony Petitti, announced that Michigan had been found in violation of the league's sportsmanship policy for "conducting an impermissible, in-person scouting operation over multiple years, resulting in an unfair competitive advantage that compromised the integrity of competition."
The league acknowledged that it had not received any information that directly linked Harbaugh to the actions of former analyst Connor Stalions, the figure at the center of an alleged sign-stealing operation, but made the decision to levy a suspension anyway. Harbaugh, the league announced, will be unable to coach the Wolverines for the remainder of the regular season because "the Head Coach embodies the University for purposes of its football program," regardless of whether he knew about any rules being broken. The ruling stated Harbaugh could continue to attend practices and coach his team during the week.
In response, the school issued the following statement:
"Like all members of the Big Ten Conference, we are entitled to a fair, deliberate, and thoughtful process to determine the full set of facts before a judgment is rendered. Today's action by Commissioner Tony Petitti disregards the Conference's own handbook, violates basic tenets of due process, and sets an untenable precedent of assessing penalties before an investigation has been completed. We are dismayed at the Commissioner's rush to judgment when there is an ongoing NCAA investigation – one in which we are fully cooperating.
"Commissioner Petitti's hasty action today suggests that this is more about reacting to pressure from other Conference members than a desire to apply the rules fairly and impartially. By taking this action at this hour, the Commissioner is personally inserting himself onto the sidelines and altering the level playing field that he is claiming to preserve. And, doing so on Veteran's Day — a court holiday — to try to thwart the University from seeking immediate judicial relief is hardly a profile in impartiality. To ensure fairness in the process, we intend to seek a court order, together with Coach Harbaugh, preventing this disciplinary action from taking effect."
But as chaotic as the events of Friday afternoon might have seemed for Michigan's players, coaches and staffers preparing for the team's biggest game of the season, the last line of the university's statement hints at the ruthless and relentless approach with which the brass in Ann Arbor prepared for this situation on and off the field. While Harbaugh and his staff were readying themselves for Penn State quarterback Drew Allar and one of the better defenses in college football, the administrators and attorneys working on their behalf had set the wheels of a counterstrike in motion.
For the better part of two weeks, if not longer, the steady trickle of news stories from ESPN, The Athletic and Yahoo alluded to the possibility of a suspension for Harbaugh, whose program is also the subject of separate, ongoing NCAA investigations into the alleged sign-stealing operation and recruiting violations dating back to the pandemic. Reports describing the collective frustration of athletic directors and coaches around the Big Ten reflected the mounting pressure Petitti was facing less than a year after accepting the job.
[Why is sign-stealing an issue in college football? Don't blame the technology]
Slowly but surely, the nature of Michigan's defense took shape through what appeared to be coordinated leaks. The contents of a stern letter from university president Santa Ono to Petitti were made public late last week, imploring the commissioner to give the Wolverines due process by allowing the NCAA to complete its investigation before doling out a punishment. One of Harbaugh's attorneys, Tom Mars, penned a similar letter of his own. The school began consulting with Williams & Connolly, a high-profile and high-priced law firm based in Washington, D.C. Numerous media outlets began describing Michigan's intention to fight a potential suspension of Harbaugh in the courts. And by dinner time Friday evening, Rivals had reported the necessary paperwork to seek an injunction or a temporary restraining order was already filed. It was rumored that Michigan had even identified which judges would be on-call during what is a holiday for the court system (Veterans' Day).
From a football perspective, the self-imposed three-game suspension that Harbaugh served earlier this year has given the Wolverines a logistical blueprint for how to handle forthcoming games against Penn State, Maryland and No. 1 Ohio State if a judge doesn't rule in their favor with the kind of temporary relief that would stave off the Big Ten's punishment.
Big Ten prohibits Jim Harbaugh from sidelines for remainder of the season | The Herd
Though he couldn't have known it at the time, Harbaugh's decision to shuffle the coaching responsibilities from one game of his suspension to the next could prove beneficial when facing better competition than what the Wolverines had in their non-conference schedule. By allowing defensive coordinator Jesse Minter (one game), offensive coordinator Sherrone Moore (one game) and assistant coaches Mike Hart and Jay Harbaugh (one half each) to rotate through the head-coaching role during the first three weeks of the season, Michigan now has plenty of data to make an informed decision about whom to elevate, taking into account how such a change would influence its game-day operation.
In that regard, the Wolverines are fortunate that Harbaugh isn't one of the team's primary play callers the way Ryan Day and Lincoln Riley have near-total control over the offenses at Ohio State and USC, respectively. Players and coaches who have shared a sideline with Harbaugh often cite his motivational skills and general demeanor as being more valuable than the input he has on Xs and Os. That the Big Ten's suspension still permits Harbaugh to be involved with his team from Sunday through Friday — when his influence on players is most profound — was a boon for the Wolverines.
"This disciplinary action shall not preclude the University or its football team from having its Head Football Coach attend practices or other football team activities other than the game activities to which it applies," the Big Ten said in its announcement. "For clarity, the Head Football Coach shall not be present at the game venue on the dates of the games to which this disciplinary action applies."
So while it's anyone's guess whether Harbaugh can take the field against Penn State on Saturday — a decision, it seems, that will be made by a judge — there's little doubt his team will be ready. And he's got everyone at Michigan behind him.
Michael Cohen covers college football and basketball for FOX Sports with an emphasis on the Big Ten. Follow him on Twitter @Michael_Cohen13.
FOLLOW
Follow your favorites to personalize your FOX Sports experience
---
COLLEGE FOOTBALL trending
---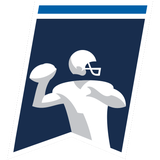 Get more from College Football Follow your favorites to get information about games, news and more
---