Why the Phillies' Kyle Schwarber is among MLB's best teammates: 'We all love him'

Jake Mintz
FOX Sports MLB Analyst
On a chilly, overcast morning in May 2022, Kyle Schwarber walked into a downtown Seattle Nordstrom and headed straight toward the Louis Vuitton department.
Besides being a multi-millionaire, the sartorially straightforward Phillies slugger is not exactly the French fashion house's target demographic. Schwarber, who did not own a suit until Cubs teammate Jon Lester bought him one in late 2015, feels most comfortable in athletic shorts and a sleeveless tee. The only piece of luxury luggage he possesses is a small Louis V toiletry bag, also a gift from Lester.
Schwarber's style is that of a man quite literally from a place named Middletown, Ohio.
But there he was, a Midwestern fish out of water, far upstream, browsing through high-end leather goods with Phillies first-year outfielder Matt Vierling. The excursion was Schwarber's idea; as a veteran player making tens of millions, he felt inclined to do something nice for a teammate on a rookie contract.
"He told me to pick out whatever I wanted," Vierling, now with the Detroit Tigers, remembers fondly. "I'm the son of an electrician. I'd never bought anything Louis V before."
Asked recently about the shopping spree, the 30-year-old Schwarber shrugged off the gesture. In his mind, paying for Vierling's new backpack was simply paying it forward. But to Vierling, it meant much more.
"Incredible. Super nice of him," Vierling insisted. "He's one of the best teammates I've ever had."
Gifting a designer bag does not automatically make someone a good colleague or an upstanding person; far from it. But Schwarber's reputation as a caring, outward-focused teammate stretches far beyond the wood-paneled walls of the Seattle Louis Vuitton.
Simply put, Schwarber has one of the highest Q ratings within baseball.
Teammates, both past and present, sing his praises as a locker room presence. His distinct baseball odyssey and desire to connect allow him to relate to a wide variety of players. In the intense, high-stress world of pro ball, people find his propensity for self-deprecation — he's known to curse himself out after strikeouts — incredibly relatable and endearing. His physical appearance — Schwarber is built like a teddy bear with a CrossFit membership — only adds to the vibe.
Non-player types, from front-office staff to clubhouse attendants to security guards, agree that Schwarber carries himself with a level of care and selflessness atypical of professional athletes.
For the Phillies, who host the Marlins in the wild-card round beginning Tuesday and enter this postseason determined to reproduce last year's October magic, that means Schwarber is much more than a patient leadoff hitter with 47 home runs. He is the glue, the soul and the heartbeat of a team with big personalities, big contracts and even bigger aspirations.
Just ask Phillies president of baseball operations Dave Dombrowski. Over the past four decades, Dombrowski has been given the keys to five different organizations, winning two World Series, reaching the postseason 11 times and solidifying himself as one of the greatest executives in MLB history — a surefire Hall of Famer whenever the time comes.
He's a man who has seen it all.
"When you talk about clubhouse leaders, that's something that's thrown around a lot," the 67-year-old Dombrowski noted. "Throughout all my years, not very many people qualify for that. Kyle does."
Ahead of the 2022 season, as the Phillies zoned in on the stout Ohioan as a potential free agent, Dombrowski went searching for information about Schwarber's character and baseball makeup, standard protocol for any ballclub about to extend a lucrative, multiyear contract. All of Dombrowski's many, many contacts around the game who'd crossed paths with Schwarber relayed the same message.
"At that point, I couldn't get a bad word about him," Dombrowski said. "Nothing but glowing things. He's a special player and he makes a significant difference."
Phillies' Kyle Schwarber smacks career-high 47th homer of the season
Yankees reliever Scott Effross had a somewhat similar experience. Effross, who missed this entire season while recovering from Tommy John surgery, has known Schwarber for years. The pair spent two years together at Indiana University, where they helped push the Hoosiers on an improbable run to the 2012 College World Series.
But it wasn't until the summer of 2014 that Effross fully understood the lasting impact Schwarber had on people.
That June, Effross went to play in the Cape Cod League, the premier summer circuit for college players hoping to play professionally. He joined the Wareham Gatemen, the only team in the league not actually located on the Cape, just one year after Schwarber had starred there.
"Wareham was a small town," Effross explained. "There's like three or four places you can go, like a breakfast place, a coffee shop and a sandwich spot. And everyone knows you're there for the team, so they all asked where'd I go to school. I'd say Indiana and they'd go, "Oh my god, so you know Kyle." He was absolutely beloved there."
Effross, who has remained close to Schwarber, also recalls a more outrageous side of his college teammate. A year behind the hulking slugger, Effross' first distinct memory of the school's star hitter came during winter weightlifting his freshman year.
"It'd be 6 a.m., everyone's jacked up on pre-workout and we'd all run to the weight room," Effross said. "And Schwarber, he'd always be in front, screaming, 'LET'S F—ING GO! LET'S GET AFTER IT TODAY!' Then, sometimes, he would hop on the leg press and do 1,000 pounds or something ridiculous. And it was just like, who is this guy?"
While that type of rah-rah motivation can move mountains in college ball, leadership in the big leagues calls for a more tactful approach. These are professionals. If you hit them with unbridled optimism and unyielding energy, you will wear them down and lose their respect.
"I was fortunate to be around a lot of great people early on in my career," Schwarber told FOX Sports. "Jon Lester, Dexter Fowler, David Ross, Jon Jay, Jason Heyward, Anthony Rizzo. Those were the guys I looked up to and learned a lot from.
"People sometimes wanna view leadership as like cussing someone out if they didn't do something right, but it's not that at all. We've all messed up, not run out a ball we should have, whatever. Leadership is about finding ways to relate [to the people around you]."
Throughout his nine-year MLB career, Schwarber has lived many different lives. He has been a top pick, a hyped prospect and an injured rehabber with a surgically repaired knee. He was a heroic member of the 2016 curse-breaking, world champion Cubs who was promptly demoted a season later after struggling offensively. Then he became a valuable and beloved big leaguer who was unceremoniously non-tendered by Chicago after a down 2020 season. He has since bounced back to become the league's most extreme three-true-outcome hitter. All of it makes him comfortable in his own skin.
Schwarber credits that cornucopia of experience, and his past life as a catcher, for allowing him to relate to so many different flavors of big leaguer. He understands the burden of superstardom that Bryce Harper carries every day, but also relates to a less-established player like Vierling, who was yo-yoed to and from Triple-A multiple times in 2022.
And when Rhys Hoskins, the club's longest-tenured position player and the protagonist of the Bat Spike Heard Around The World, tore his ACL this past spring, it was Schwarber who was front and center. Seven years prior, Schwarber tore his ACL a week into the 2016 campaign and was sidelined for more than six months (before playing hero in that year's World Series).
In the moments after Hoskins' leg gave way, forever changing the trajectory of his career, the 30-year-old veteran distinctly remembered seeing Schwarber among the throng of teammates towering over him as he laid immobilized on the cool outfield grass. When the time came to hoist the incapacitated first baseman into the back of the paramedic golf cart, Schwarber extended his hand, physically lifting Hoskins up from the earth, hoisting his injured friend's arm over his shoulder, before gingerly guiding him toward the mobile stretcher.
Schwarber knew the pain, both mental and physical, because he'd been there, because he'd lived it.
"Obviously I'll never forget that," Hoskins told FOX Sports. "But that's just the type of person he is."
Schwarber takes pride in meeting people where they're at, whether that's having a postgame beer in the cold tub or showing interest in another person's passion. Earlier this season, he attended a psychedelic art installation in Denver called "Meow Wolf" after being invited by Phillies teammate Nick Castellanos. And while Schwarber didn't particularly enjoy or understand the exhibit — "not my thing," he admitted — he'll gladly seek out the next opportunity. For him, experiences like this with his teammates are vital; spending real time with the folks he shares a clubhouse with, to know them not just as players but as people.
"He gets along with everyone," Phillies bullpen arm Matt Strahm said. "He's a sounding board for everyone, pitchers, hitters, everyone. And he's got an unbelievable personality, very approachable.
"And he's an open book. He tells everybody the way it is. He wouldn't be a very good politician because he tells the truth all the time."
Phillies flamethrowing reliever José Alvarado also sees Schwarber as the key clubhouse figure, but focused instead on the DH's emotional consistency.
"If he doesn't perform well today, he's not gonna come to the clubhouse tomorrow upset or cranky," Alvarado told FOX Sports through Phillies translator Diego Ettedgui. "He's always gonna show a great attitude and do his routine the same way every day. That's why we all love him. That's why we respect him."
Jake Mintz, the louder half of @CespedesBBQ is a baseball writer for FOX Sports. He played college baseball, poorly at first, then very well, very briefly. Jake lives in New York City where he coaches Little League and rides his bike, sometimes at the same time. Follow him on Twitter at @Jake_Mintz.
---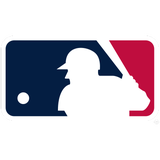 Get more from Major League Baseball Follow your favorites to get information about games, news and more
---