World Cup NOW: How Netherlands might give U.S. problems
Netherlands goalie Daphne van Domselaar shut out Portugal's offense in the Dutch's first checkpoint of their hopeful championship run at the 2023 FIFA Women's World Cup.
Van Domselaar and the Dutch defense didn't give Portugal much breathing room to maneuver, smothering their opponent with several key tactics and group tackles. But their dominance came against a lesser opponent, and they'll get their first true test against the United States on Wednesday (9 p.m. ET on FOX and the FOX Sports App).
The "World Cup NOW" crew — Jimmy Conrad, Leslie Osborne, Melissa Ortiz and Stu Holden — previewed the colossal tilt, and explained how the Dutch can expose a certain weakness of the U.S. squad's.
Osborne: "I'm not that worried. I mean, listen, the U.S. knows the Netherlands so well, but I think [Daniëlle] van de Donk is so crucial to the Netherlands. I'm excited for that midfield matchup for the U.S. I think it's going to be fun with Lindsey Horan in there and Andi Sullivan.
Conrad: "Who does Vlatko Andonovski — the coach of the U.S. — I think you have to put somebody on her. It's not like an, 'Oh, hey, by the way, she's over there, I'll zone this.' Because if she finds those little spaces she can hurt you. … Do you man-mark her?"
Osborne: "I would love to put Julie Ertz in the six in this game. … But I think Ertz is gonna stay in the centerback position. I'm thinking it's Andi Sullivan. But I think the Netherlands' strength is so much in their attack, and so for the U.S., I think that midfield battle is going to be so important to limit those chances in the attacking third. … Hey, if I'm the U.S., I'm looking at this, and I'm like, it's an expected result. And listen, I think the Netherlands are walking away happy with the result. They could've done more, and they're lacking something in the execution, and in the second half, they let their foot off. … I think that's something they're going to have to get right, because you can't start off and play a 90-minute game against the U.S. if you are not on your front foot."
Holden: "In the first half, I was very impressed with the Netherlands' tactical discipline, and I think it's going to be interesting watching the U.S. play against them. The Netherlands are a threat on set pieces. … Sure, they're missing [Vivianne] Miedema, but I think the way in which their system is a little different now, you don't highlight just one striker, and I think they can be a little more dynamic."
Osborne: "Van de Donk is so instrumental in the midfield for the Netherlands. It'll be interesting to see how the U.S. [can deal with her]."
Holden: "When I think about this U.S. team, I think [the midfield] is the weakest part of the team where there's not really depth there, because we don't know Rose [Lavelle's] status. I don't think Rose is 90 minutes fit. … She gives you more flexibility and is more of your X-factor. Look, [Savannah] DeMelo is a good player. I didn't think she was terrible the other night. I didn't think she was spectacular, but she did her job. But I don't know if she's ready to be, 'I'm that starting midfielder, and I'm going to take this spot throughout the tournament.'"
Conrad: "I don't know what you know about your team until you see them suffer. The [U.S.] weren't tested against Vietnam. … Do we think there is gonna be some emotional impact for the Netherlands? Some revenge on their minds? Cause, I'm sure they've had this game [circled] when the draw was announced. … This is their chance to put their stamp on things."
Check out the full Women's World Cup schedule and how to watch each match live here. Find the latest scores here.
FOLLOW
Follow your favorites to personalize your FOX Sports experience
---
FIFA WORLD CUP WOMEN trending
---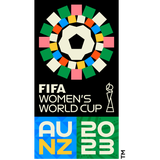 Get more from FIFA Women's World Cup Follow your favorites to get information about games, news and more
---